What are we Learning?
Each week we will share what we have been learning in our class. Remember to look at our photo gallery to see what we've been up to!
Friday 24th March 2023
This week we have been caring for our lovely little chicks! In Literacy, we have been filling in missing bits of information to complete instructions on how to care for them. In the afternoons this week we have been able to hold the chicks and observe how they are changing as they grow older. In Maths, we have been exploring odds and evens. We have loved tip-toeing around our giant Numicon outside! We've also been very creative with our junk modelling. We have designed and tested flying vehicles to see if they were strong enough to go to space!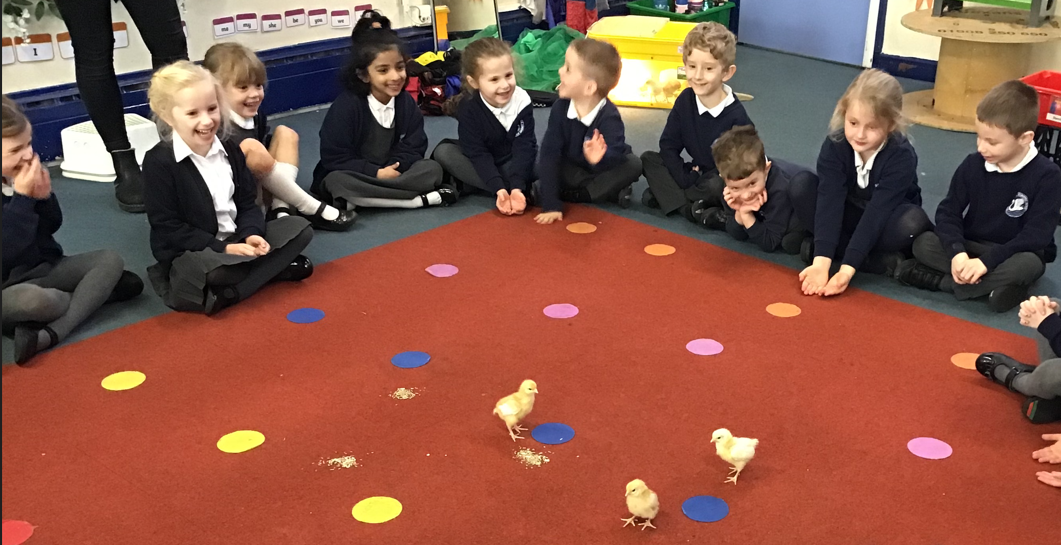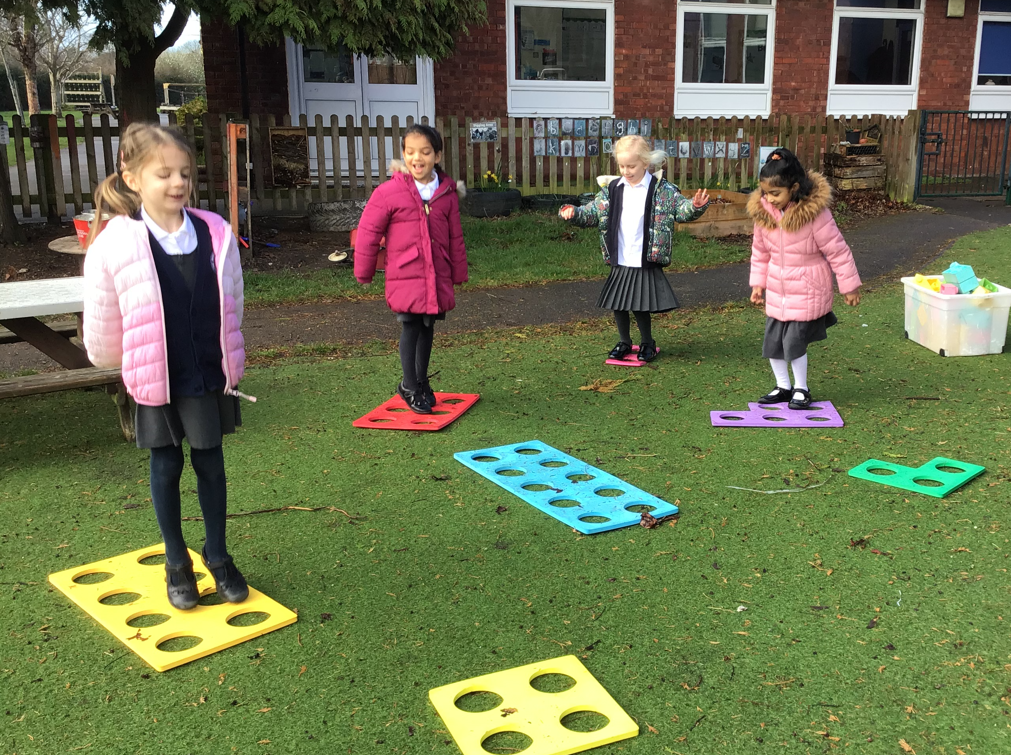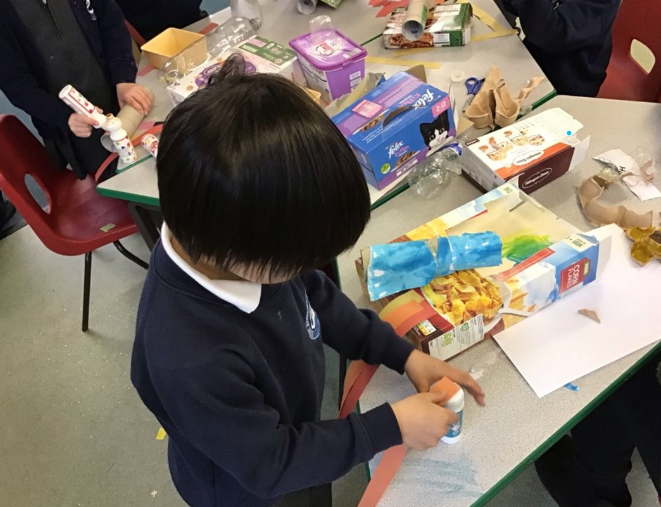 Friday 17th March 2023
Reception have been enjoying participating in STEM week this week. We have loved our science experiment to see if wheel size matters to vehicles and a live lesson teaching us how tractors are linked to space! We've also been on a hunt to find signs of spring around school and programmed small robots called Beebots to move around our own maps. In Literacy, we have been working on our blending when reading sentences to work out if they are fact or fiction...is the moon green?
In Maths, we have investigated repeating patterns and found them all over our environment!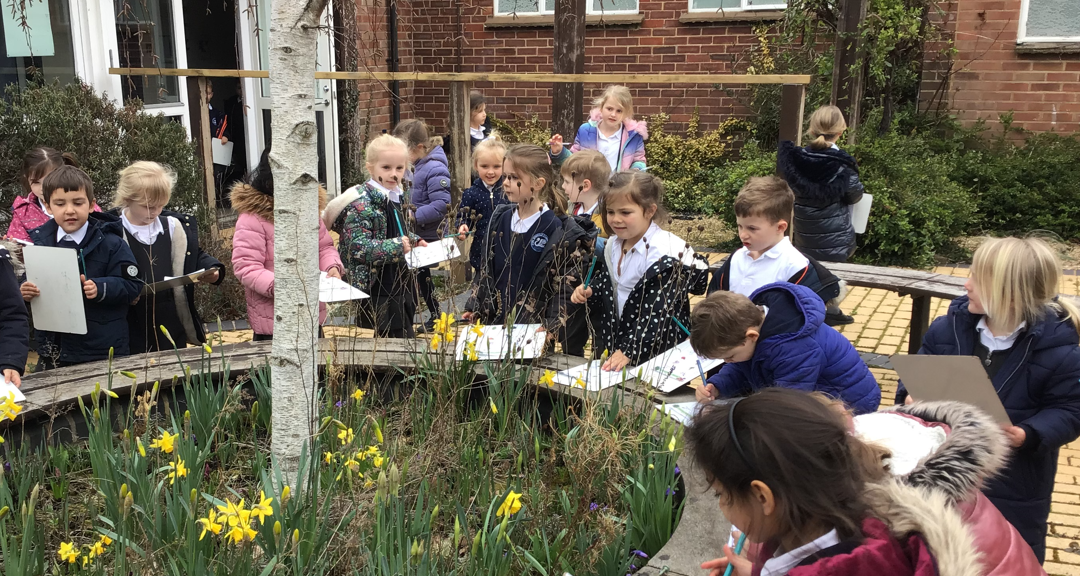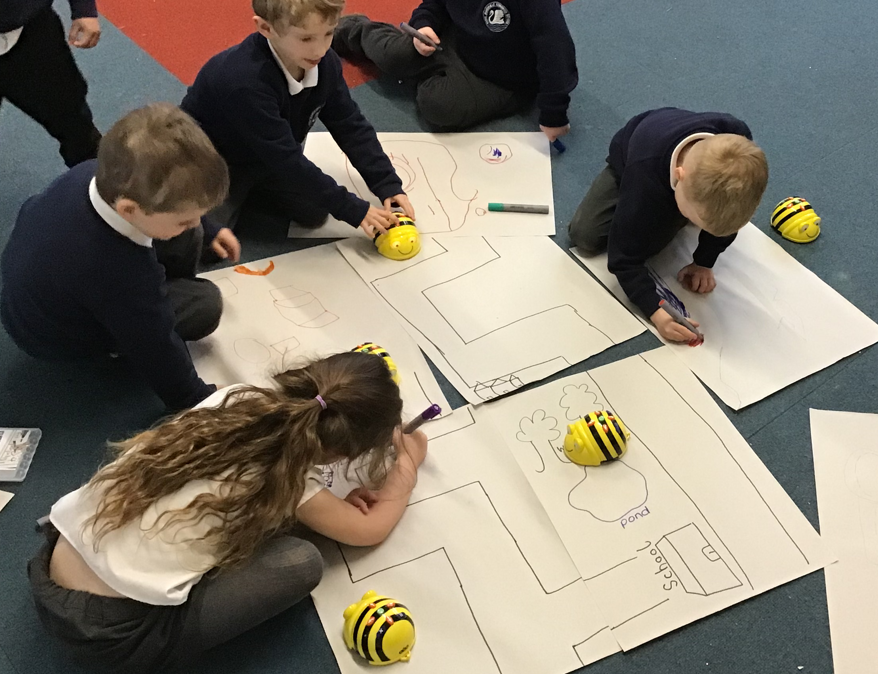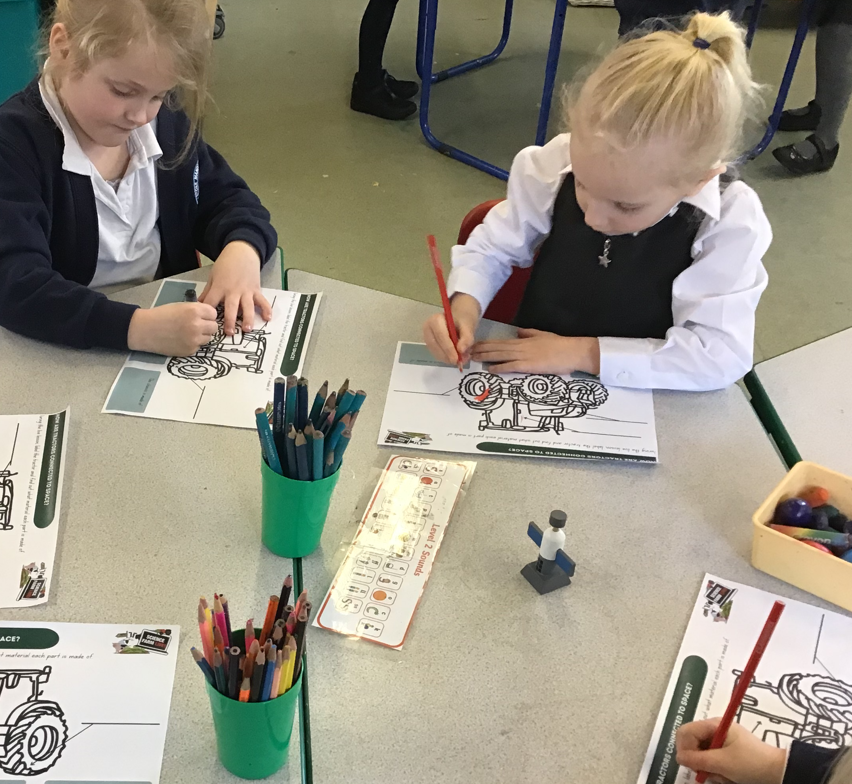 Friday 10th March 2023
This week in Literacy we have been learning all about instruction. We were sent an envelope from an alien friend with instructions on how to catch a star. We've used this learning to help us write and follow instructions to make cups of tea! We've tried berry tea, ordinary tea and lemon tea. We tallied our favourite and berry tea won by far! In Maths this week we have been applying our addition skills when doubling numbers up to 5. March 8th was a Hindu celebration called Holi. We explored this in RE and had messy fun with powder paints and splat painting with watercolours to decorate T-shirts to celebrate the festival of colour.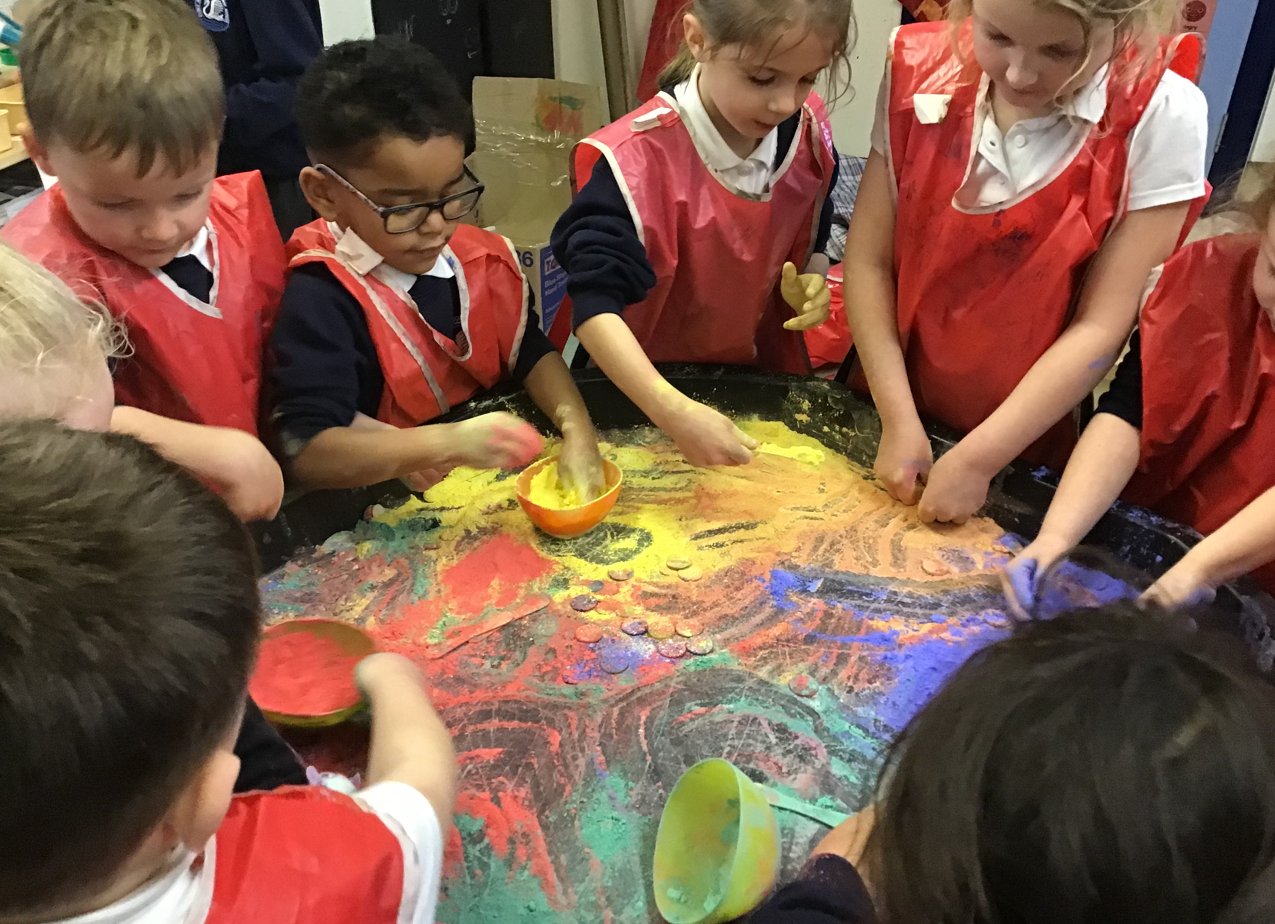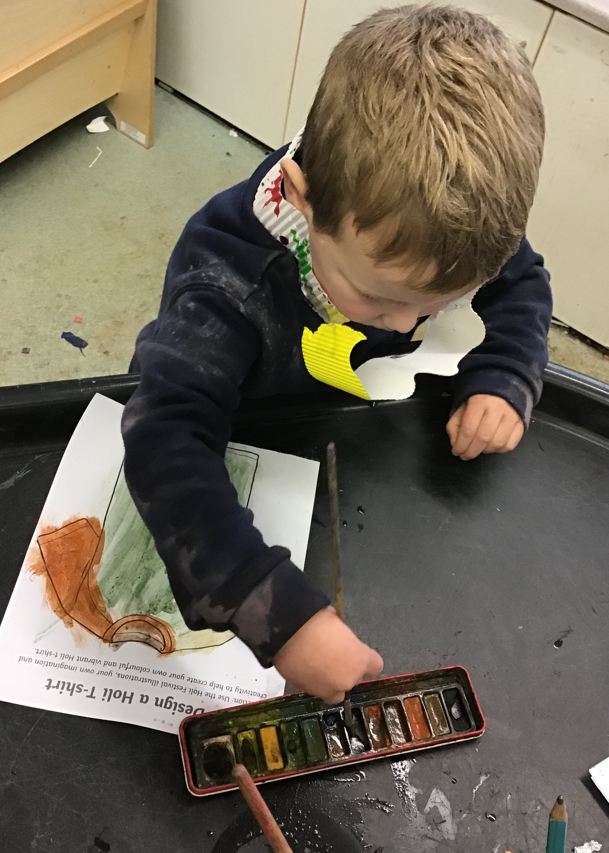 Friday 3rd March 2023
We have continued our learning with the story Whatever Next but this week we have adapted the characters in our story. Who knew Baby Bear bumped into a flying jelly fish on his way to the moon? In Maths, our magic number has been 7. We have been building Numberblock towers to 7 and finding out what two numbers we can combine to total 7. Thursday was World Book Day, and we all loved coming to school dressed up! We shared a story called Bee and Me, and had a day making all things insect related. We have made a new bug hotel for our garden, made and tasted honey on toast and shared stories with Year 3 and Year 6.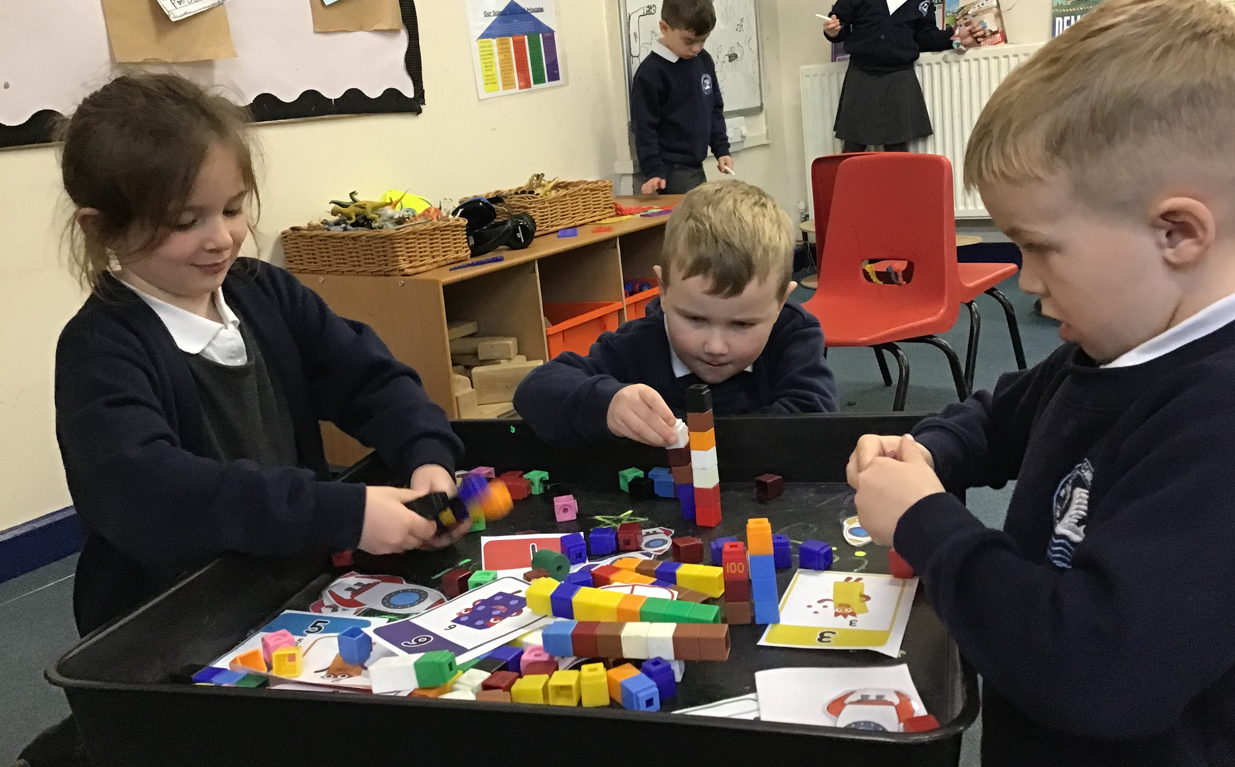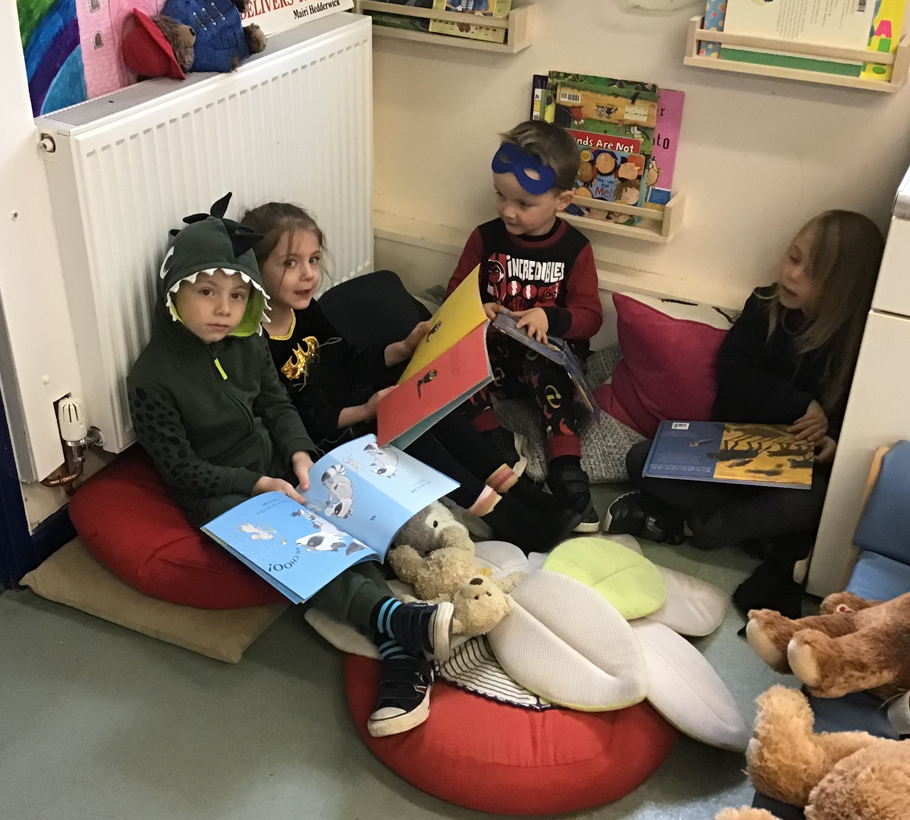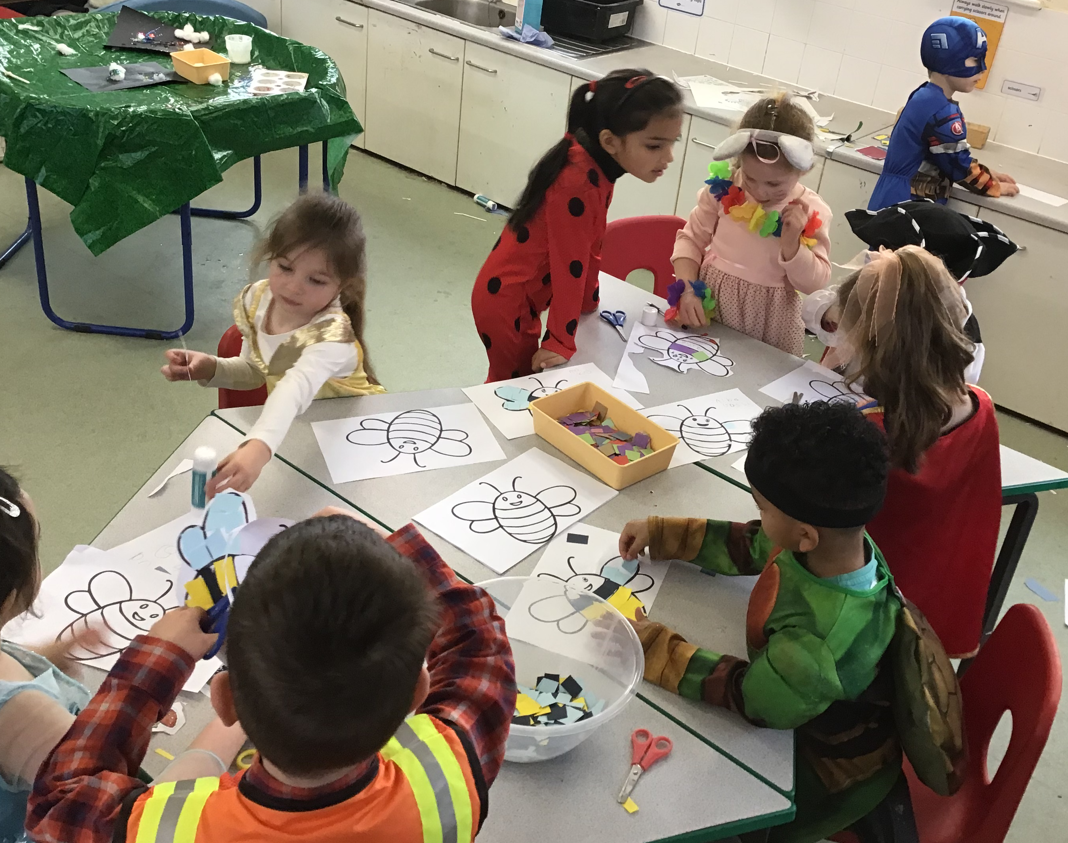 Friday 24th February 2023
This week we have started our new topic of Light and Dark. We had strange letter delivered, it said to find some things in our cupboard. We discovered that Baby Bear, a character from the story Whatever Next, had left us some of his space items to help our learning. We have loved creating and learning the story map! In Maths, we have been sorting numbers to 10. We made a huge washing line and pegged the number in the correct places, then hid some to see if our friends could work out what was missing. We've taken used our collage skills and space theme to create a life-sized astronaut to add to our space learning wall.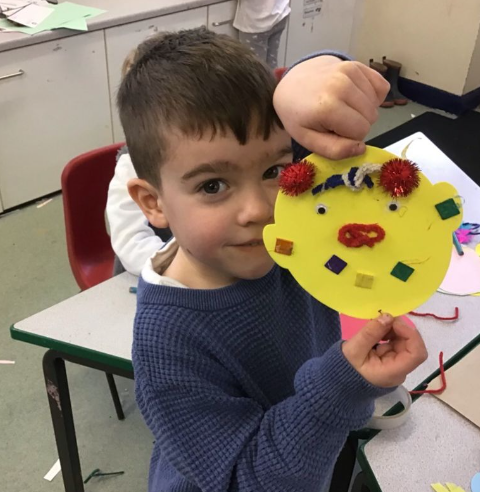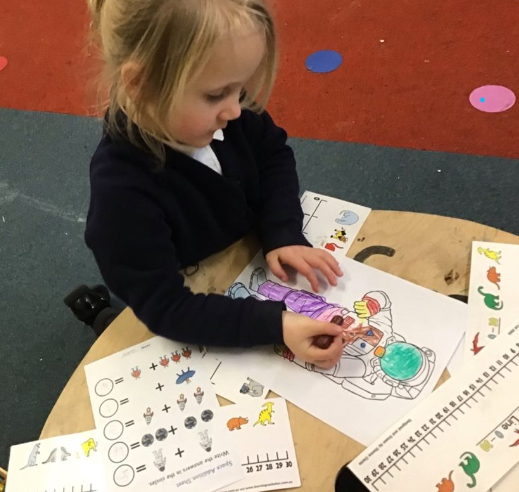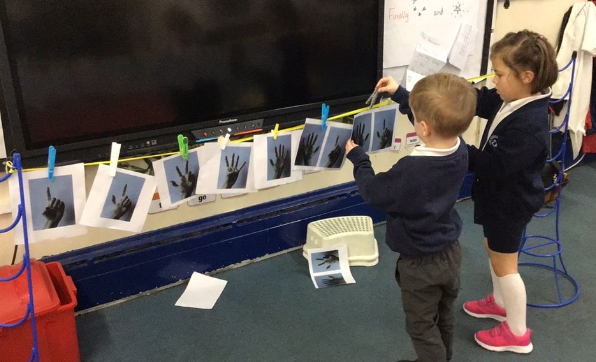 Friday 10th February 2023
Our final week of this half-term has seen us explore our emotions and making connections in Skills for Life as it has been Children's Mental Health Week. We have loved making paper chain people to show who we are connected to, making string and cup phones to chat with our friends and having a visit from Year 3! They came to share stories, and we had the opportunity to show them what we liked to do in our environment. In Literacy, we've been writing about what makes us feel good, linking to our mental health awareness. In Maths, we have been sequencing our daily routines according to simple times of day. We have loved dressing up as animals today! A big thank-you goes to our grown-ups who have helped raise money for the Medical Detections Dogs!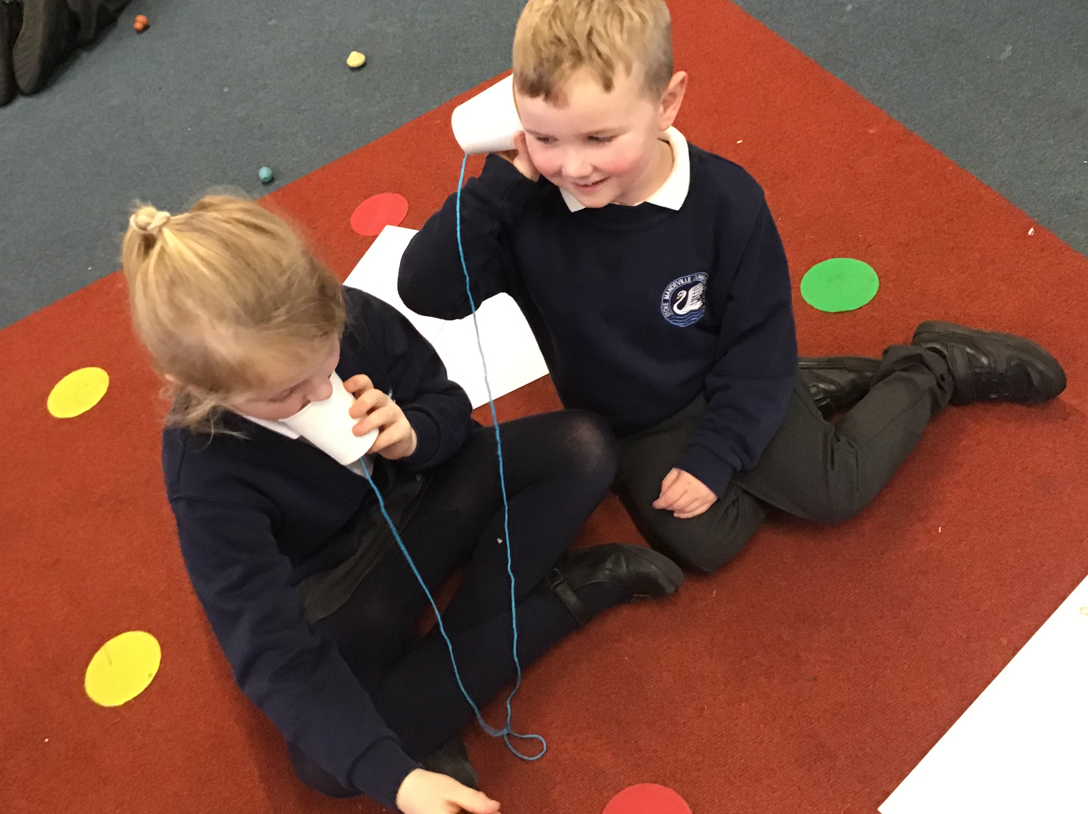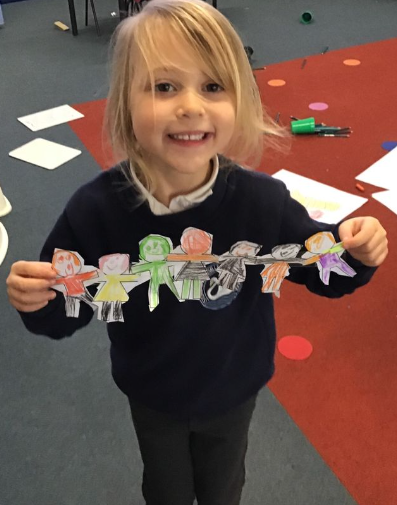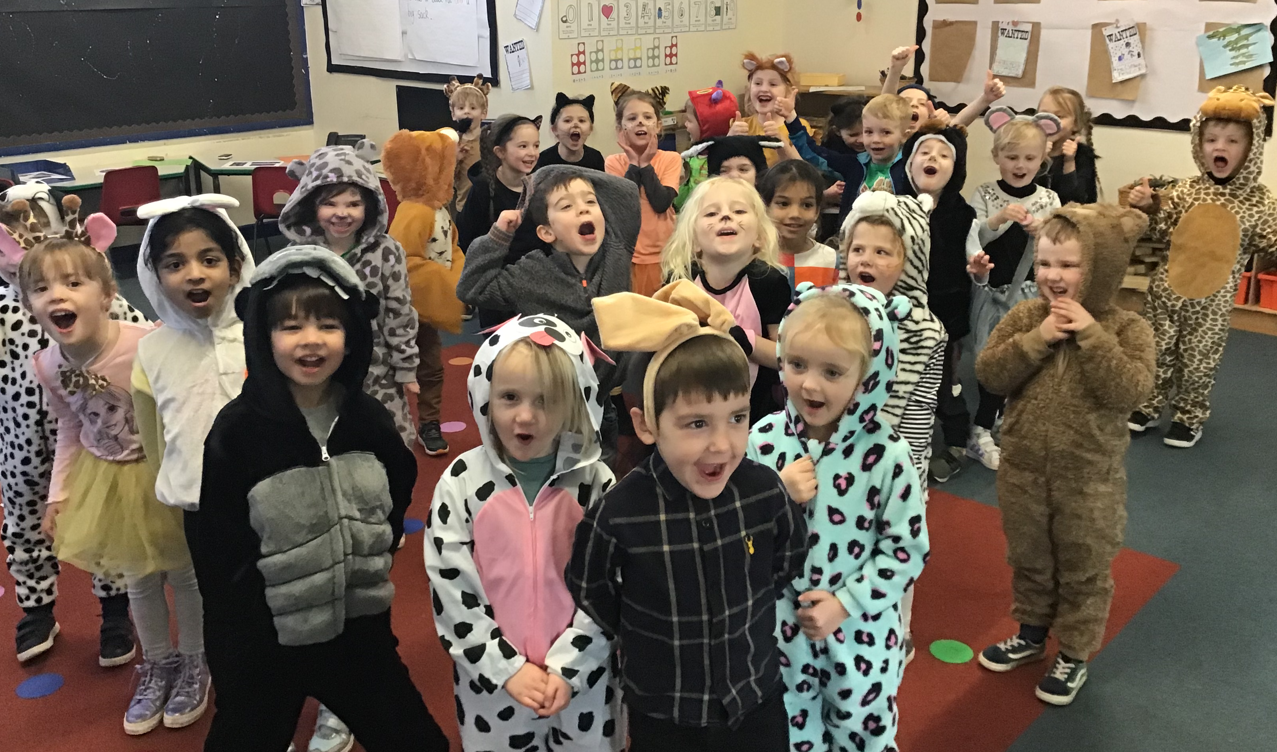 Friday 3rd February 2023
In Literacy this week we have been busy writing letters to send home! We have put these in envelopes, added addresses and stamps and hand-delivered them to the post box on our trip on Thursday. We then had a lovely time in the park too! Keep your eyes open for an exciting letter coming through the door soon! We have also had another visitor this week, we have had James the postman come to tell us all about his very busy job. He also delivered a book to us from Paddington Bear himself! The book was called 'Paddington's Post' and we've loved reading it! In Maths, we have been comparing using more or fewer and have enjoyed making our own tally charts.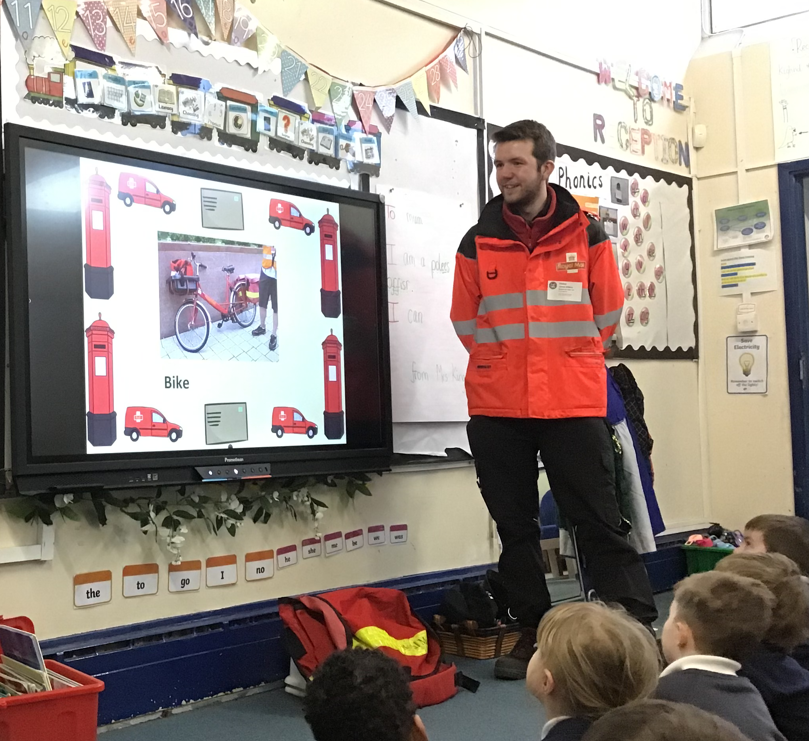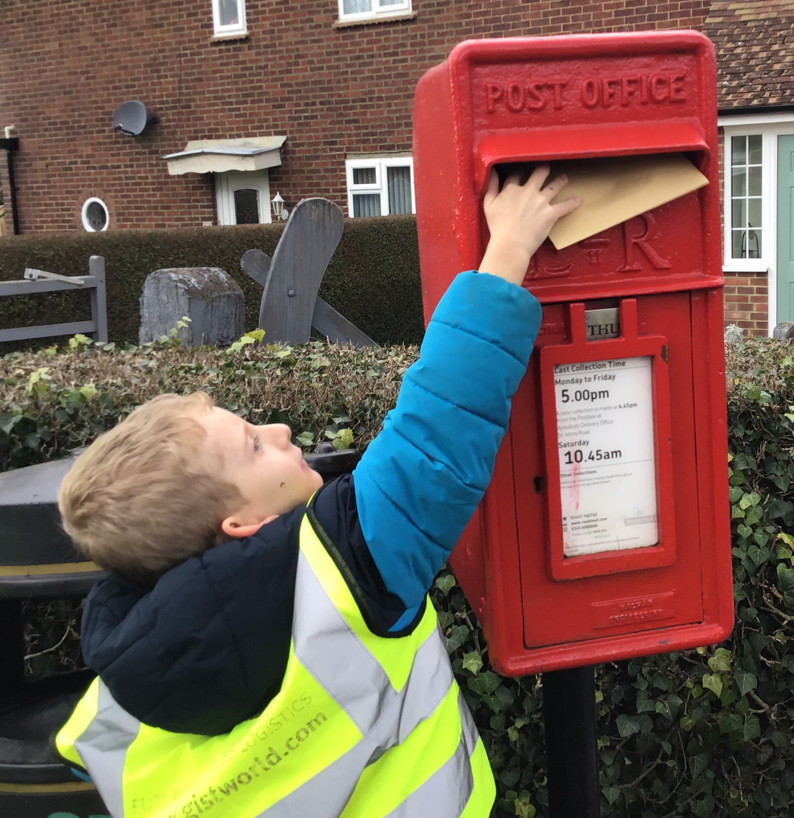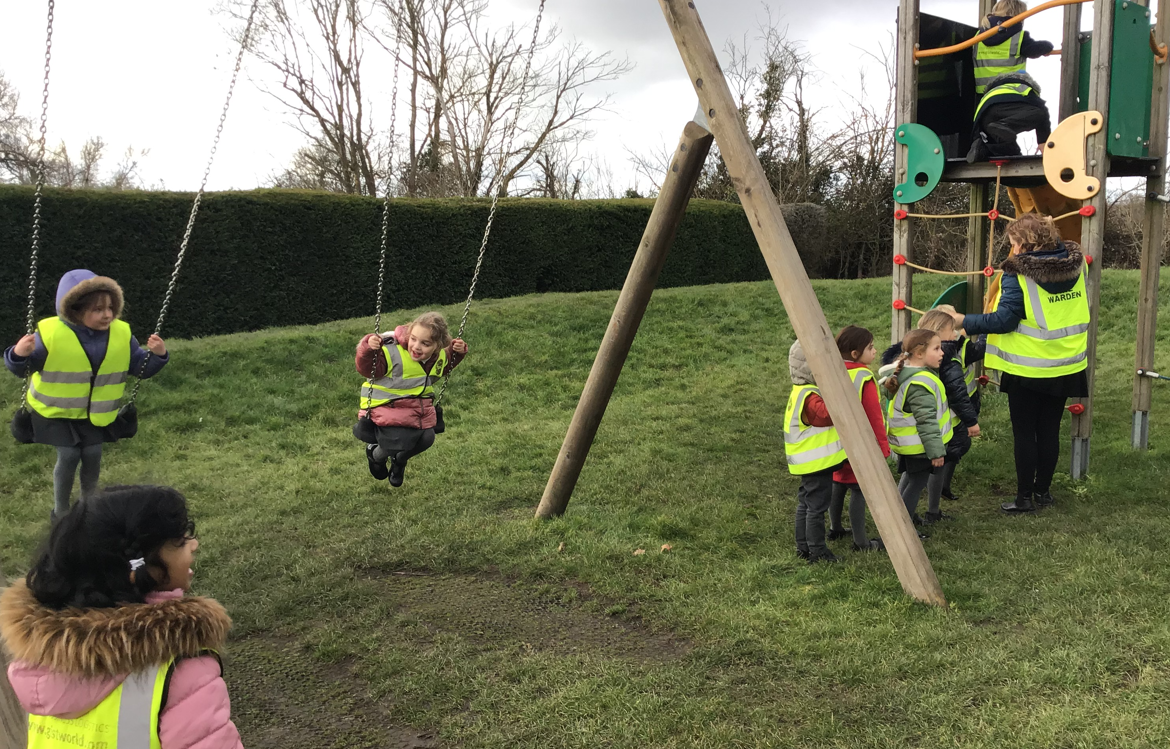 Friday 27th January 2023
This week in Reception we have been exploring the celebration of the Chinese Lunar New Year. We have loved creating dragons! We've also had a dragon help us with our Literacy learning, his name was Zog. We've been using our Level 3 tricky words 'he' and 'she' to write sentences about dragons. In Maths, we have been building 6 and 7 using Hungarian number frames. We have been lucky to have more visitors linking to our People Who Help Us theme. This week we have had 2 nurses from Stoke Mandeville Hospital's neonatal unit come and tell us about how they help very tiny or poorly babies. We had a fantastic time exploring some of their equipment and learning how such small babies can be cared for.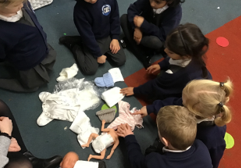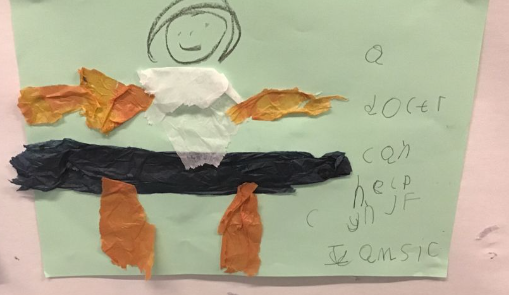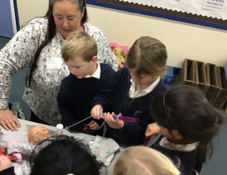 Friday 20th January 2023
This week in Reception we have had a book stolen! We believe it was a thief called Burglar Bill, we found a story about him and decided he needed to be caught! We have made wanted posters to try and catch him and have worked hard to use out new tricky word 'he'. In Maths, we have been finding ways to build 5 using Numicon and part-whole models. On Tuesday afternoon we had a very exciting visitor come from The Medical Detection Dog charity, a Labrador called Tally and her owner called Terry. They came and helped us learn that animals can be very helpful too! On Wednesday afternoon we had the chance to try on some authentic police uniform, we loved it!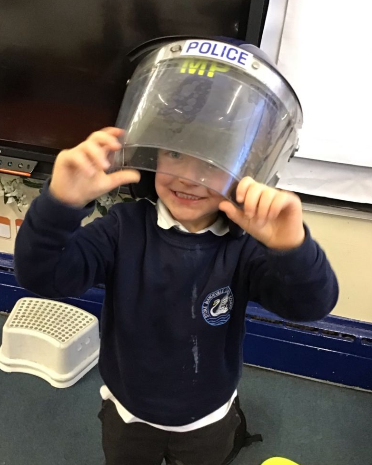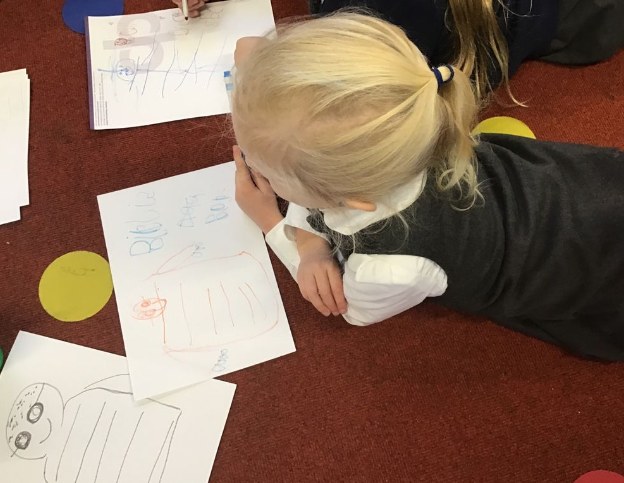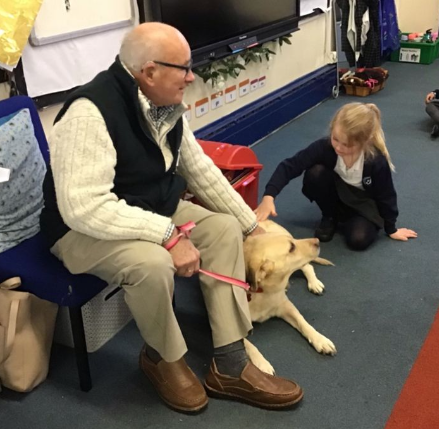 Friday 13th January 2023
Our first full week back at school has been a busy one! We have helped the adults in Reception turn our role play area into a vets' clinic to accompany our learning about people who help us. We have loved learning about all sorts of animals that a vet could help. We have used this learning in our Literacy work where we have selected animals and written short sentences about them using some of our tricky words such as 'the', we've also challenged ourselves to think about capital letters at the beginning of our sentences. We have started our Level 3 Purple phonics and have looked at J, V, W and X so far. In Maths, we have been recapping our number knowledge and using our quick eyes to find missing numbers to 5, then to 10! Thank you very much to the grown-ups at home who have uploaded their pets or dream pets to our Seesaw for us to share.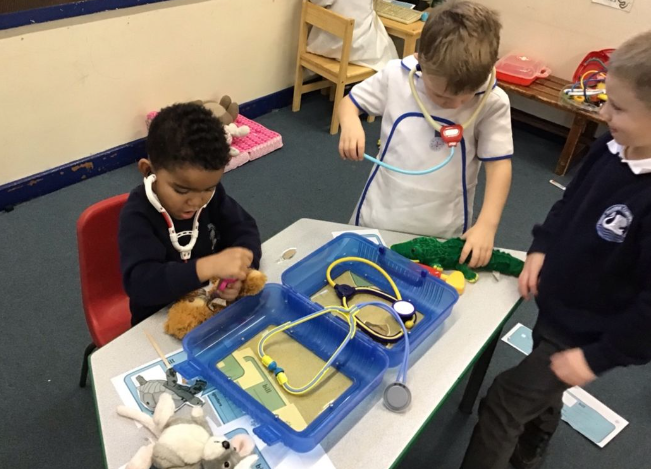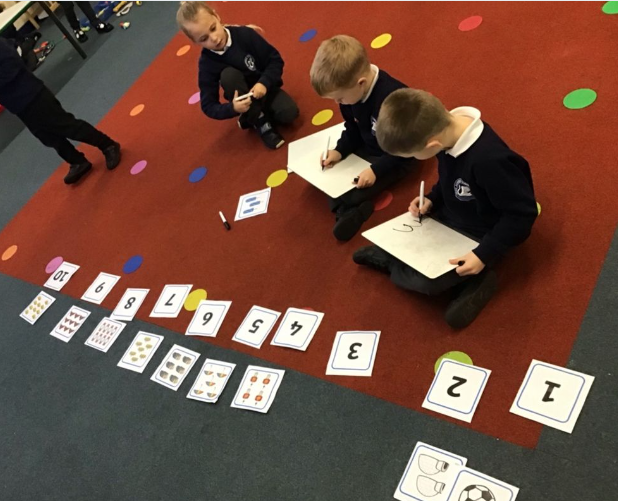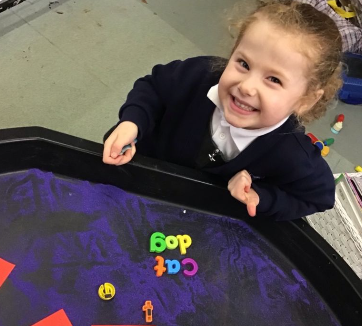 Friday 16th December 2022
Our last Friday of 2022 in Reception! This week we have been busy with our performances of our Nativity, we hope you were able to watch and enjoy! In Literacy, we have been hunting for Christmassy CVC words that a cheeky elf had hidden all over our school! In Maths, we have been recapping our addition skills by adding two 1-digit numbers together using Christmassy prompts to help us. We have been very, very excited about the visit to the pantomime, and we can't wait to tell everyone at home all about it!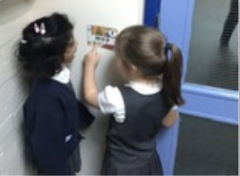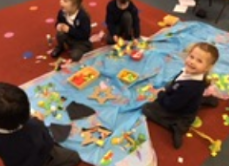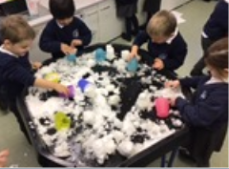 Friday 9th December 2022
This week in Reception we have been exploring the narrative of The Nativity to support our RE learning and to help us to understand our Christmas show of 'The Inn-spectors' more. We have sequenced images and used these to retell the story. In Maths, we have been using our number knowledge to count out from a larger set of items all the way to 10! A mysterious Christmas stocking appeared on Monday full of Christmassy things to count! This week we have also joined the whole school in visiting St. Mary's Church across the road for the yearly Christingle service and we have been working hard during our rehearsals ready for our Christmas show next week. We hope to see you there!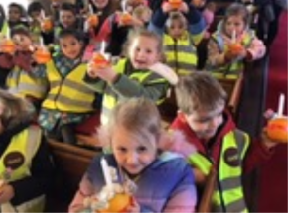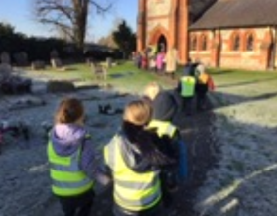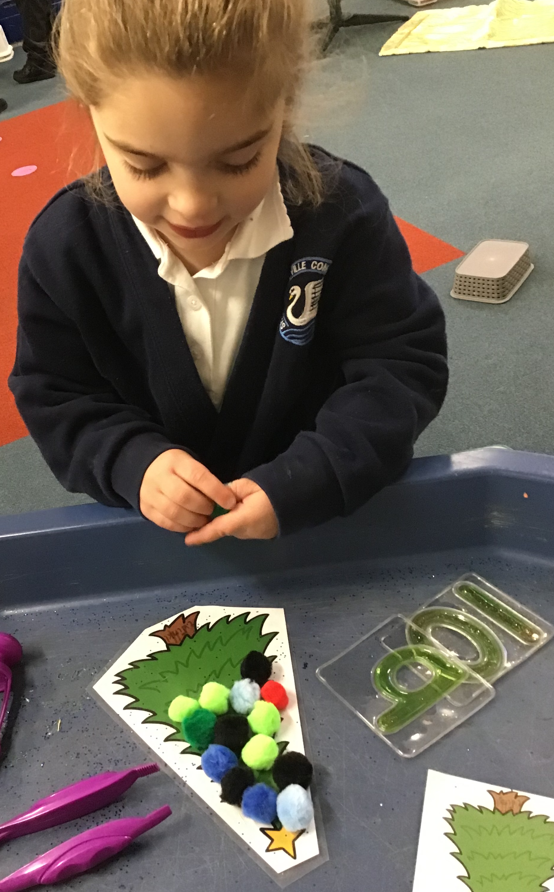 Friday 2nd December 2022
This week in Reception we have continued to use our story maps of 'The Tiger Who Came to Tea'. We have adapted the main character in the story map and have had many new characters such as 'The Enormous Octopus Who Came to Tea' and 'The Fat, Cold Snowman Who Came to Tea' instead! In our Maths learning we have been working hard to subtract within 5 and use our number bonds to 50 to help us with this. We have loved using our dinosaurs to help us find out how many are left. We've followed our interests and had a fire station role play for the last few weeks, we are excited to learn that this will soon change into a winter wonderland and a grotto to help us explore Christmas further.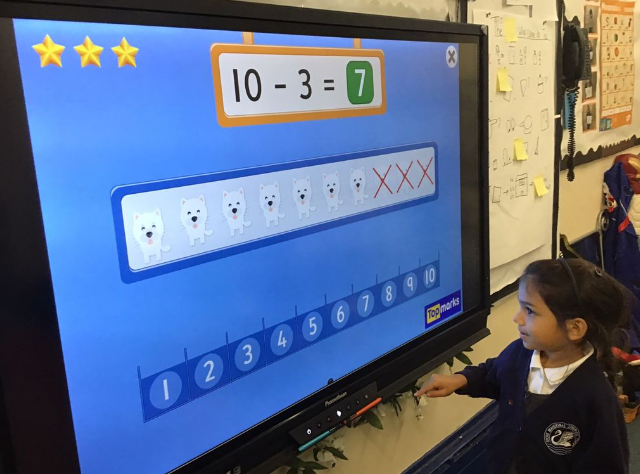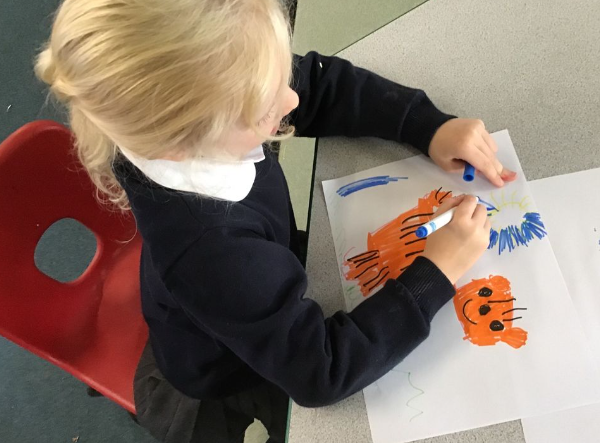 Friday 25th November 2022
Our maths learning has been all about number bonds to 5 this week. We have been using our Numicon to find missing numbers in calculations and had target practise outside throwing items at the correct numbers. In Literacy, we have made a story map to support our learning of the text 'The Tiger Who Came to Tea'. The cheeky tiger came and took parts of the map, so we have had to work hard to complete them by adding in our own drawings. We have also been working hard on learning to write our Level 2 tricky words using lots of sensory resources. We have loved using the iPads to explore our own individual BugClub accounts. Please see a sticker sent home in our reading record, so you can log in at home and read the books too.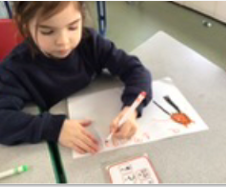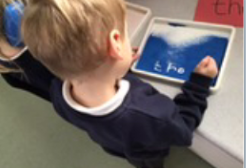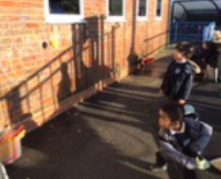 Friday 18th November 2022
This week we have looked at another celebration, our birthdays! We had a strange envelope arrive in our classroom, when we opened it we found it was an invitation to a party from our class bears! We used this as inspiration to write our own party invitations in Literacy using the tricky word 'to'. To get ready for the party, we have made a recipe and listed ingredients ready to cook cakes to enjoy after some dancing. We loved going to the kitchen and talking about what we like to cook at home. In Maths, we have been comparing lots of things from mass to capacity and size. We have filled socks with various resources and observed how it changed the socks. Our role play has also been changed into a garage for all sorts of vehicles to come in for repairs.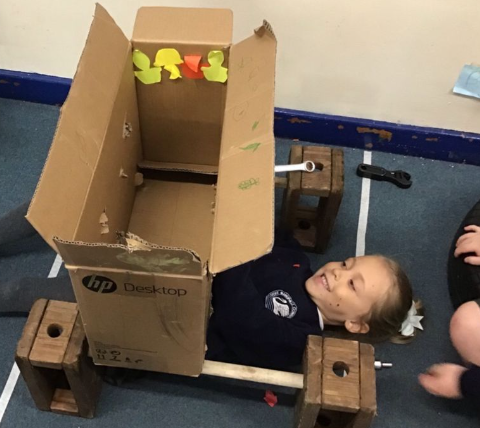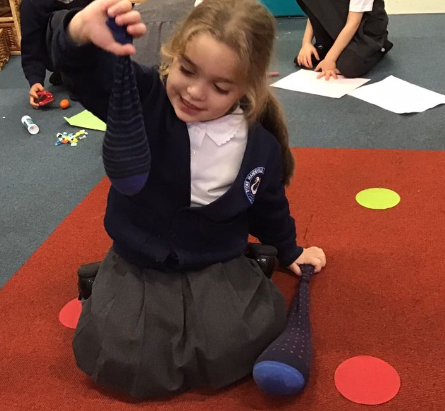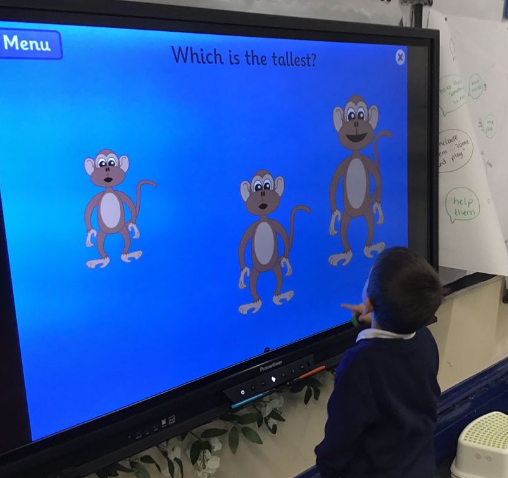 Friday 11th November 2022
This week we have been busy exploring the celebration of Diwali. We were very lucky to have a lovely parent helper, Mrs Mistry, come to talk to us about how she celebrates Diwali and share stories with us. We had a great afternoon creating very bright Diwali cards. We have linked Diwali to our Literacy learning by reading the story of 'Dipal's Diwali' and writing short captions to match a picture from the story. In Maths, we have been counting carefully using our cardinal and ordinal skills. We have been using tens frames to help us count 1:1 (saying one number and using one touch to count one thing). We have also used apples to print poppies for Remembrance Day today and joined the whole school Remembrance assembly.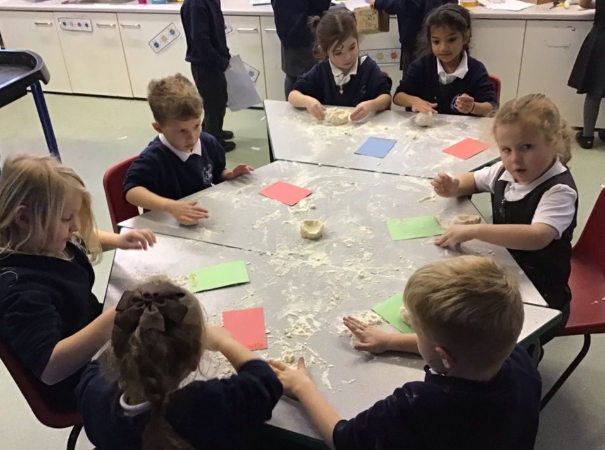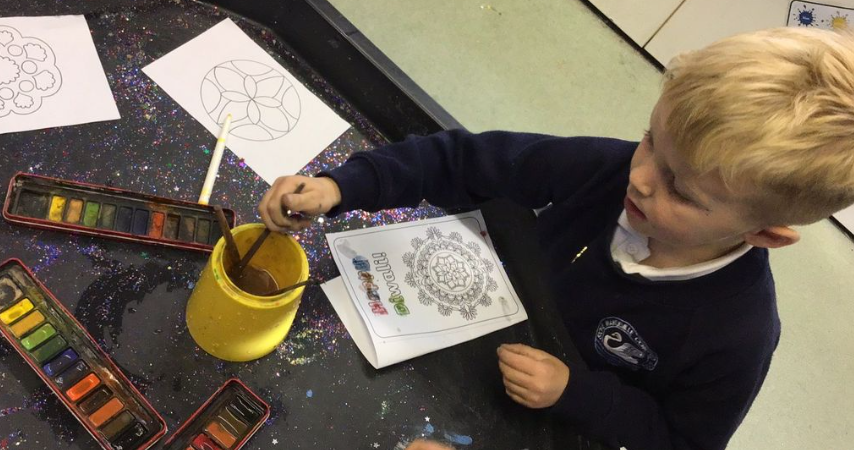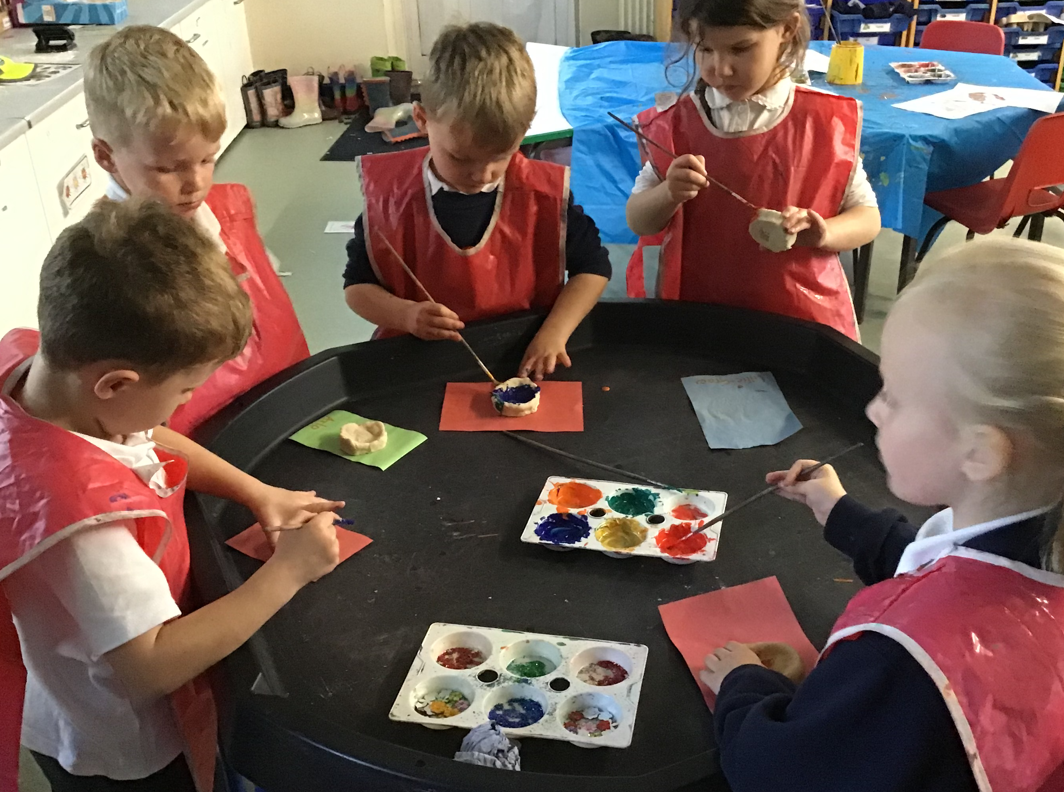 Friday 4th November 2022
In Literacy this week we have been learning to read and write keywords when describing fireworks and bonfires. We are becoming stronger at segmenting by ourselves to hear all the sounds in words! In Maths, we have been comparing quantities and labelling them as being more or fewer. Our class worry monster, Biscuits, has helped us with Maths as he set up a picnic, and we compared his amounts of snacks. We have loved taking even more of our learning outside this week as it was Outdoor Learning Day on Thursday. It was a perfect day to splash in puddles, discuss seasons and practise putting on our waterproof clothes by ourselves! We have also been celebrating Bonfire night and Black History Week. In Reception, we have been exploring the music of Bob Marley and his home country of Jamaica.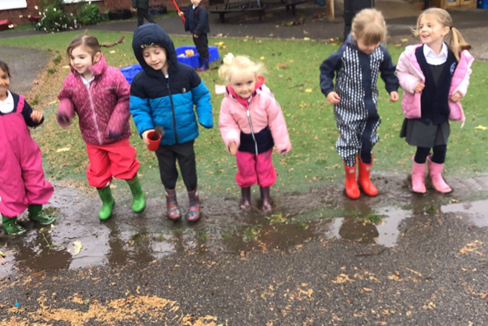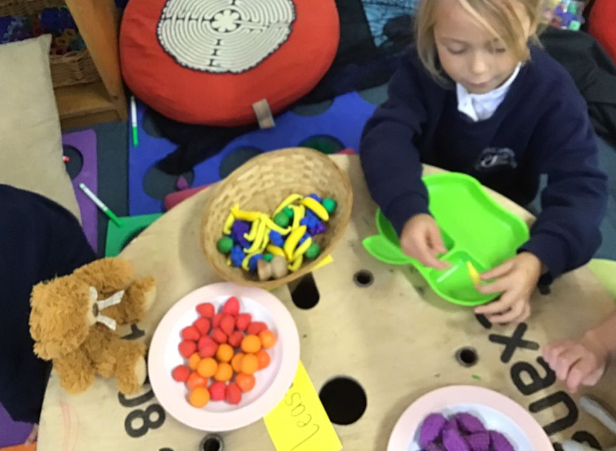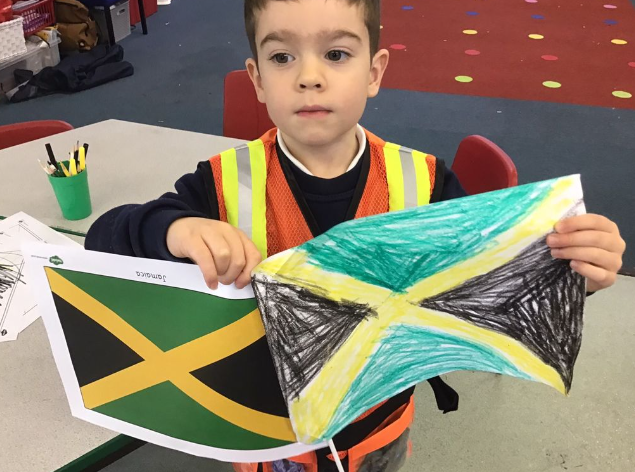 Friday 21st October 2022
This week we have been exploring potions and spells, getting ready for the Halloween season! In Literacy, we have been creating our own potions in cauldrons and writing a list of odd ingredients using our level 2 sounds. We've continued the spooky theme by painting pumpkins and squashes, chopping them up and sponge painting to print pumpkin shapes too. In Maths, we have been learning all about repeating patterns using shapes. We have also used lots of natural resources and our own bodies to make and correct patterns. This week has also been all about online safety and ensuring we know which adults can help us if we ever feel worried.
We have finished our first half-term in Reception are all looking forward to what's to come after the break!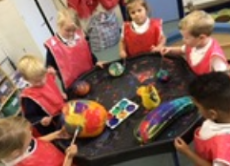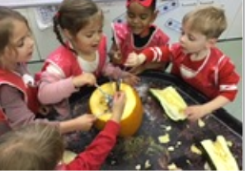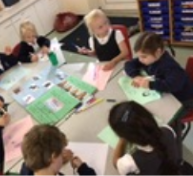 Friday 13th October 2022
This week we have been learning all about Autumn! We have been reading lovely stories about Percy the Park Keeper and the creatures that he helps. Our favourite was the cold fox, we have learnt the BSL sign for fox. Ask us to see if we remember! In Literacy, we have used another autumnal book, 'Stickman'. We have been listening to the story and finding rhyming words. We've also made out own stick men and stick creatures using twigs and dough. We went on a hunt around school for signs of Autumn and collected lots of leaves, acorns and seeds. We've used these to make leafy hedgehogs. Our class snails, Eggs and Beans, also enjoyed a trip out of their tank this week.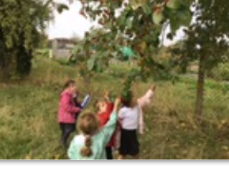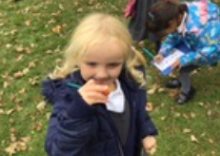 Friday 7th October 2022
Reception have been working so hard to learn the song of 'The Dingle Dangle Scarecrow' and we have performed it in our first ever assembly! From now on we will also be joining the whole school for Celebration Assembly every Friday morning. In phonics, we have been learning the sounds of G, O, C and K. We have had a brilliant time making kites and exploring how to make fabric move in the wind. We have linked our Harvest assembly to our child initiated learning and have used vegetables to print scarecrows, combine harvesters and tractors. In Maths this week we have been playing BINGO to help our counting to 5 and our quick eyes.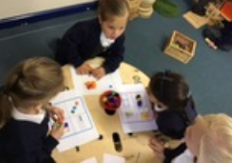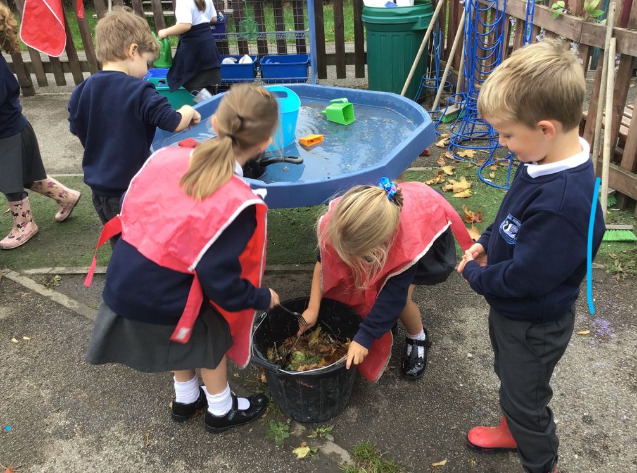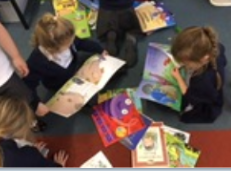 Friday 30th September 2022
We have had a surprise visitor this week, Tommy the tortoise! Mr Lack let us see him before he heads into a cosy box for his hibernation period. We loved seeing him and have been able to add some fantastic questions to our Science floor book. In Maths, we have been delving deep into the composition of 1, 2 and 3. We are beginning to gain some brilliant 'quick eyes' when recognising pictorials and numerals. In Literacy, we have been adapting our story map for The Enormous Turnip, we have had gigantic broccoli and tremendous tomatoes. We have added some more letters and sounds to our phonics wall, we now know I, N, M and D.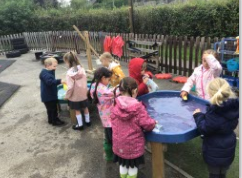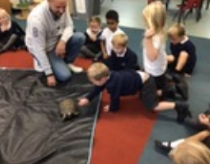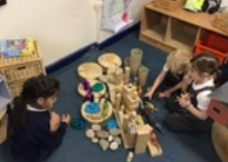 Friday 23rd September 2022
This week we have been learning all about each other. We have drawn some great family portraits and discussed our likes and dislikes. In Literacy, we have been learning the story map of The Enormous Turnip. We have been using British Sign Language signs to help us remember it all. Ask us to show you at home, we are fantastic! We have also started our first week of learning Level 2 Phonics. So far, we have looked at the letters and sounds of S, A, T and P. We have our first piece of home learning added to seesaw for you to try at home too!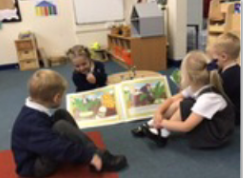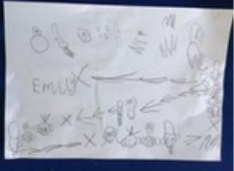 Friday 16th September 2022
We've done a fantastic job of settling into our new classroom and routines. So far we have loved touring the school to see the library, the kitchen and some other classrooms. We've been fantastically independent when getting ready for lunch in the hall. We have met our Year 6 Buddies and spent some time with them in our classroom and outside area. We can't wait to see them again at lunch times. We have also met our class worry monster, we have decided to call him Biscuits! He's been helping us learn the rules and routines of school and making us feel safe. We're looking forward to next week and having more fun!