Online Safety
Please see the links below for a guide to social media and gaming from National Online Safety.
If you are concerned about your child's use of the Internet or social media apps then please speak to our Designated Safeguarding Lead, Mrs Stewart.
In school the children learn all about how to keep safe online and are reminded of this from a display near the Key Stage 1 door.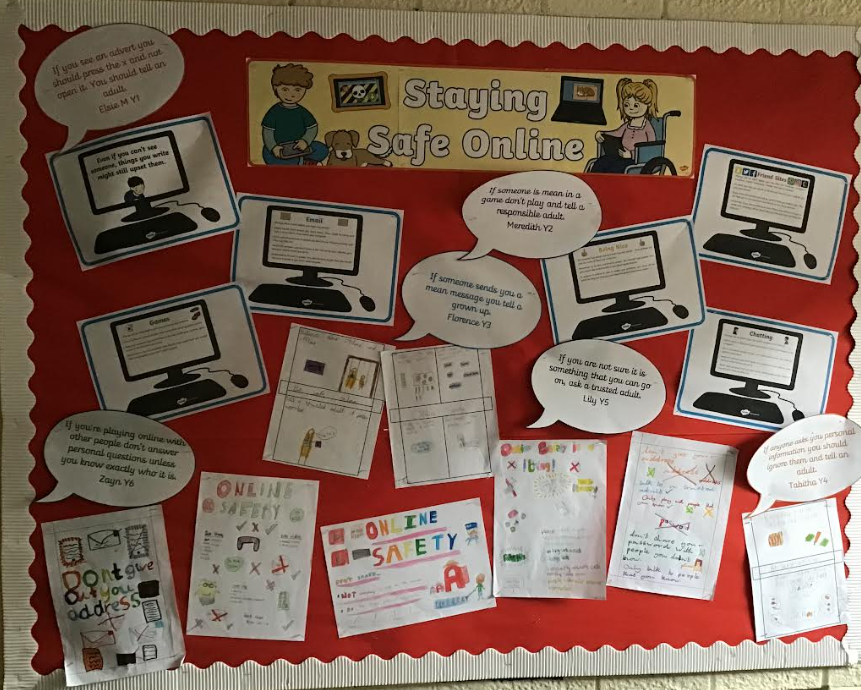 The children designed their own online safety posters, displaying the key rules that they know they need to remember when going online. Have a look at some of the children's top tips below: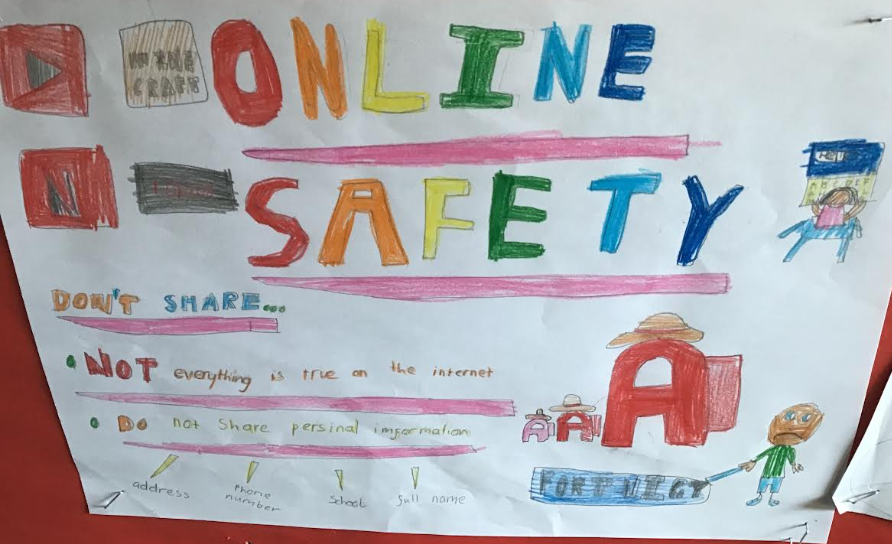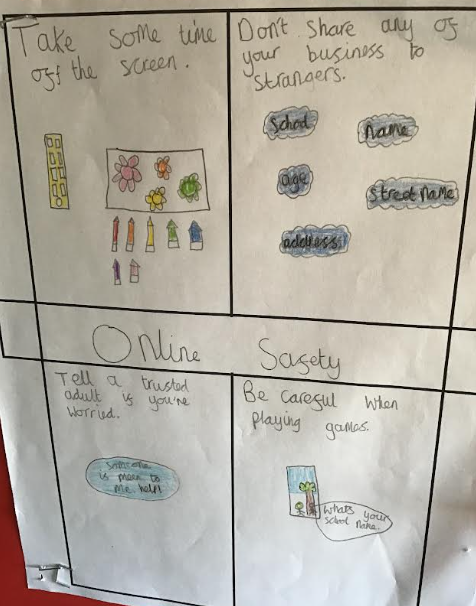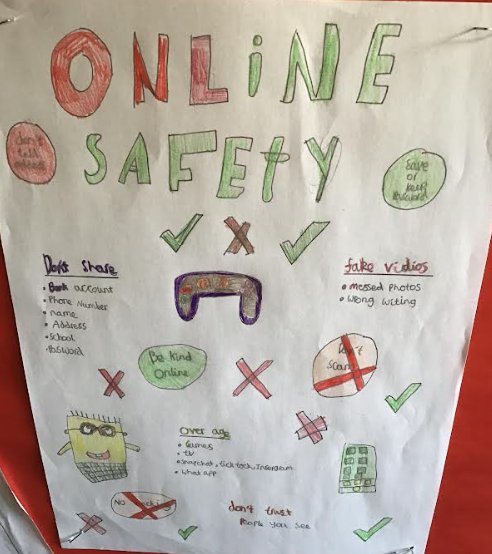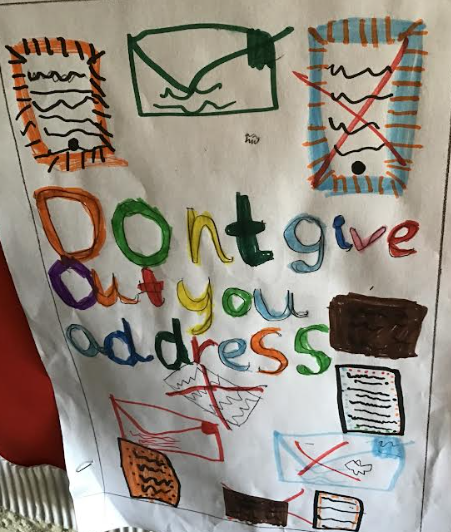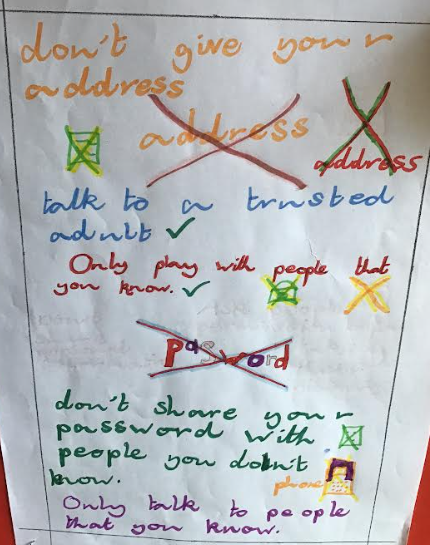 You may also have noticed additional information posters displayed around school linking to the suggested age restrictions for different social media websites and apps. These are displayed in the school foyer and around school for information and awareness.