What are we Learning?
Friday 27th January 2023
The children loved having the opportunity to go a school trip to John Colet this week for a sporting event! They joined in enthusiastically with the different events that were organised by the sports leaders and represented the school brilliantly! The children represented the school really well and demonstrated the school's 5 Rs.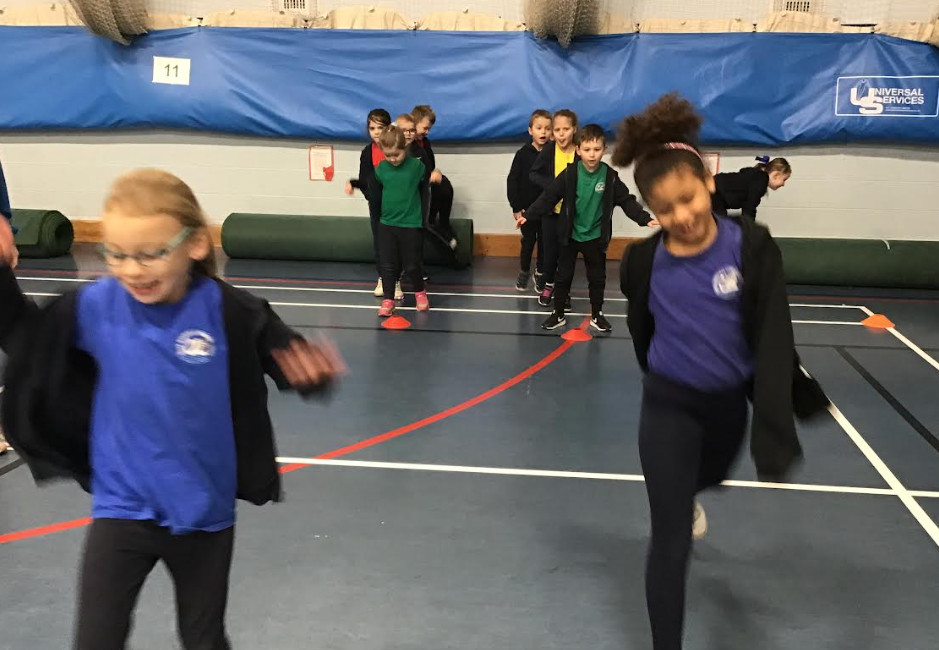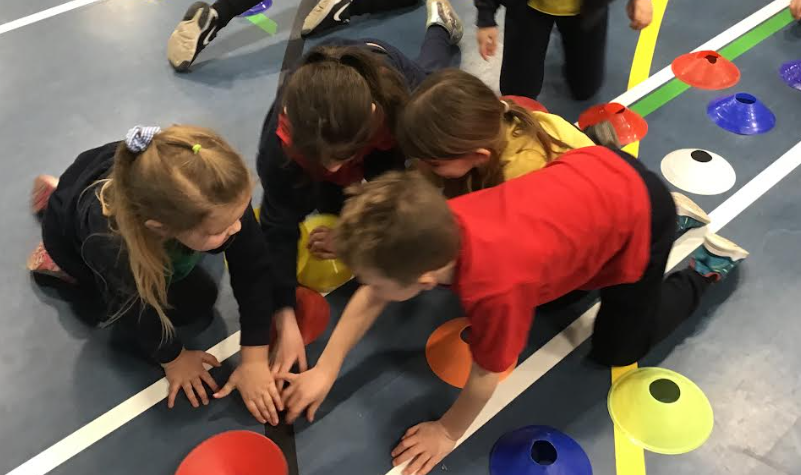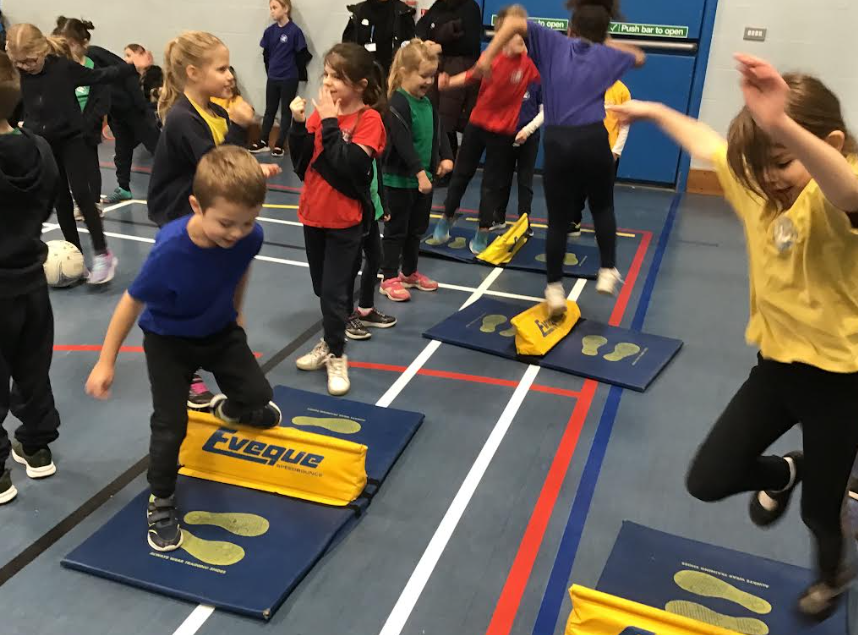 In maths, we have started to look at multiplication and division and in particular equal and unequal groups. We then moved this on to look at repeated addition and introduce the multiplication symbol.
Our English focus has been linked with topic this week, learning all about Mary Seacole. We have found out why she is famous and looked at what she did to help the soldiers. In computing we had fun using the Beebots and maps to first predict where they would finish and to then test it.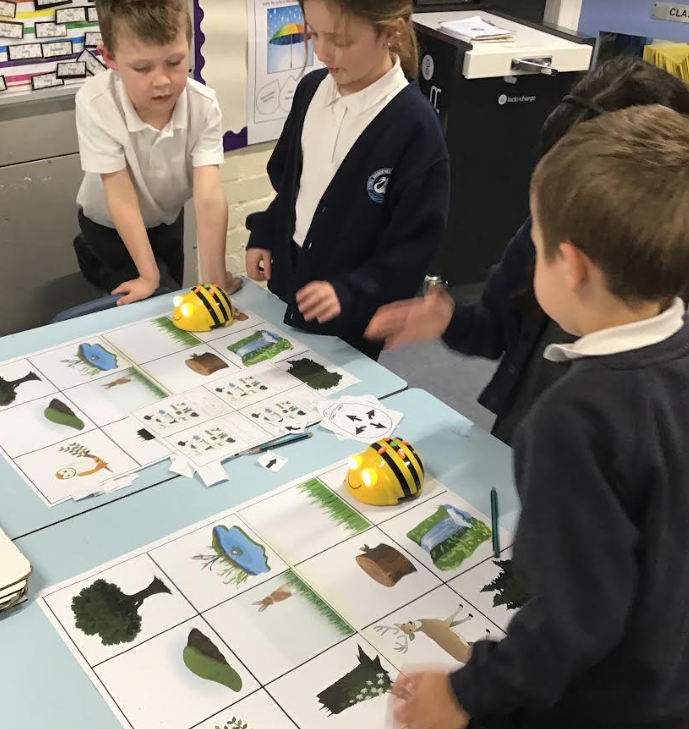 Friday 20th January 2023
It has been a busy week in Year 2 with lots of learning going on. The children have enjoyed their work on Florence Nightingale, learning about her life and why she is significant. They have worked hard to write fact files and have also written letters in the role of a soldier who had been helped by Florence Nightingale.
In our maths work we have been continuing with our work on money, looking at how to make £1 in different ways and understanding about change and how to work it out. We enjoyed role playing shops looking at being the customers and the shopkeepers, working out how much change was needed each time.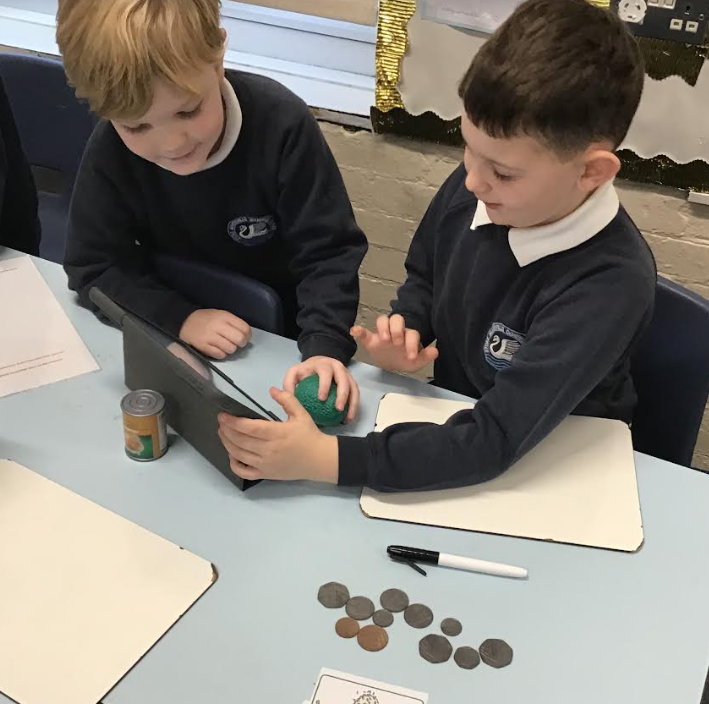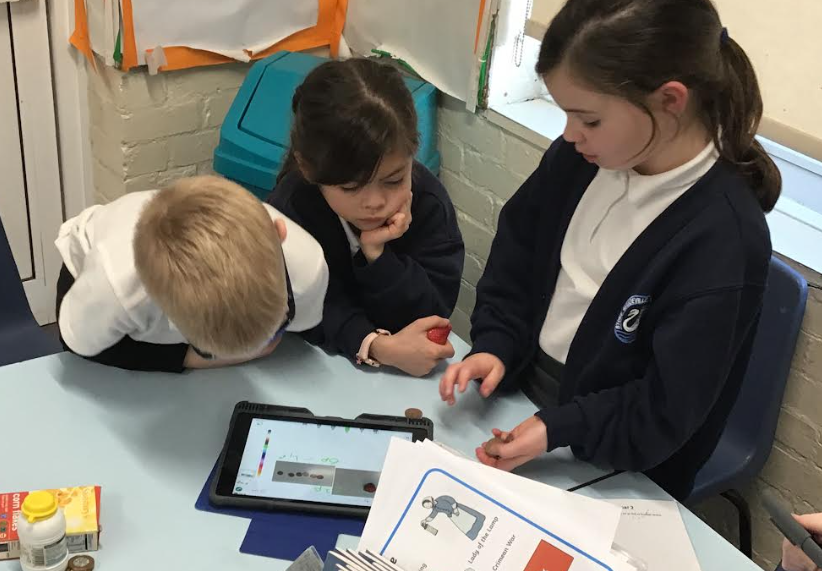 In computing we enjoyed looking at the Beebots and how we can make them follow different instructions. We learnt that the instructions that are given are called algorithms, and we explored whether the order the instructions are given changes where the floor robot ends up on the map. We had a great time using the glockenspiels to play different notes in music.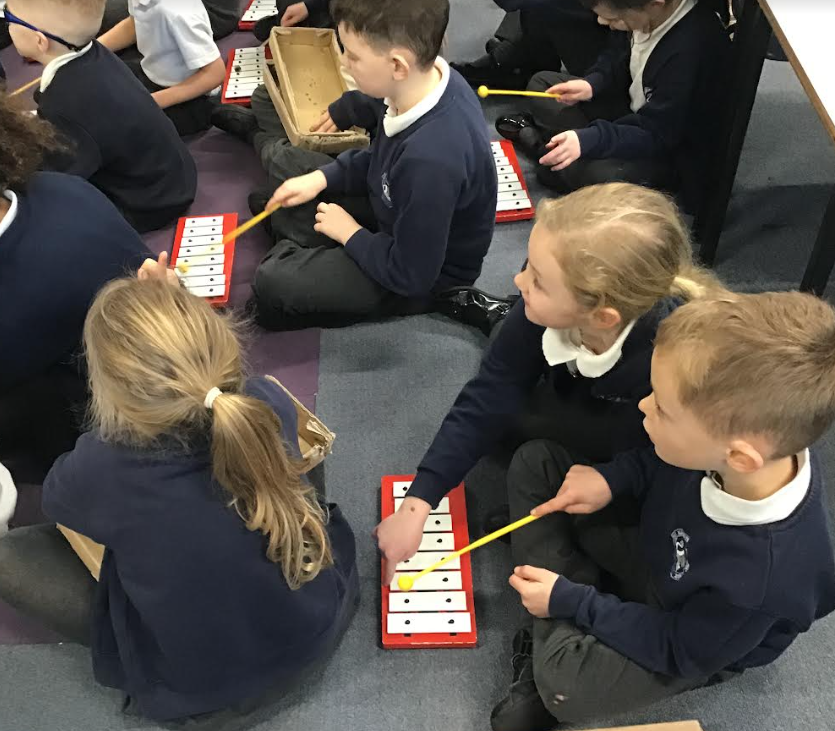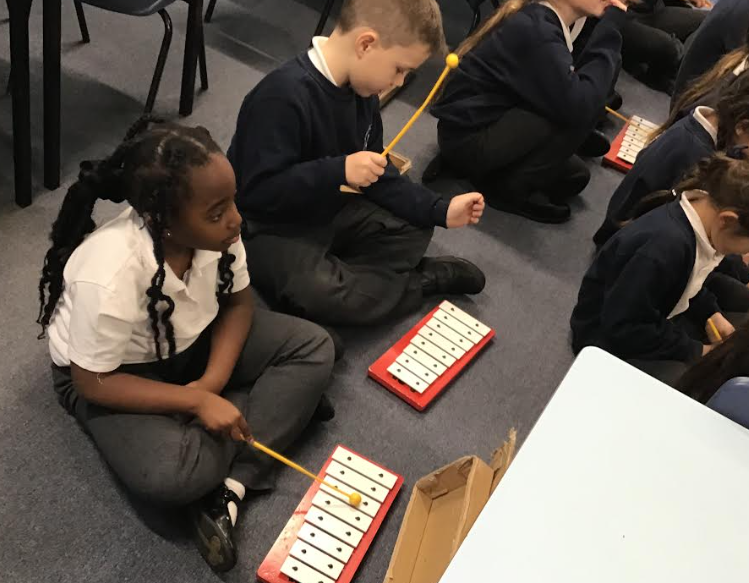 Friday 13th January 2023
Welcome back to the Spring Term! The children have all settled in well to the new term and are back into the school routines. Our topic this half-term is 'Nurturing Nurses'.
In maths our focus has been on money where we have been looking at recognising different notes and coins and then using these to make and count different amounts of money. We are demonstrating our resilience skills, checking some of our counting to make sure that it is correct.
In English, we have been basing our work on a short film called 'Lune et L'autre' about a night creature and a young girl. We have sorted adjectives into whether they were describing his body, eye or personality and then used these to help us to write a character description about the night creature.
In art, we have been looking at the work of LS Lowry. We looked at two of his paintings, looking at what we could see and the colours we could see. We then used powder paints to mix our own colours like Lowry did when he was painting, using the primary colours and black and white.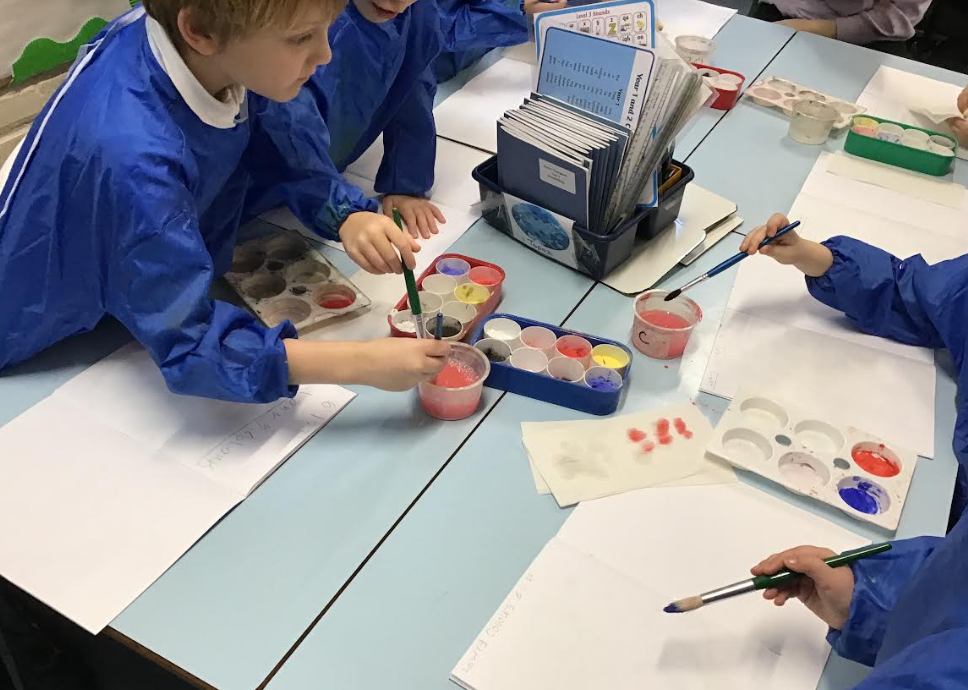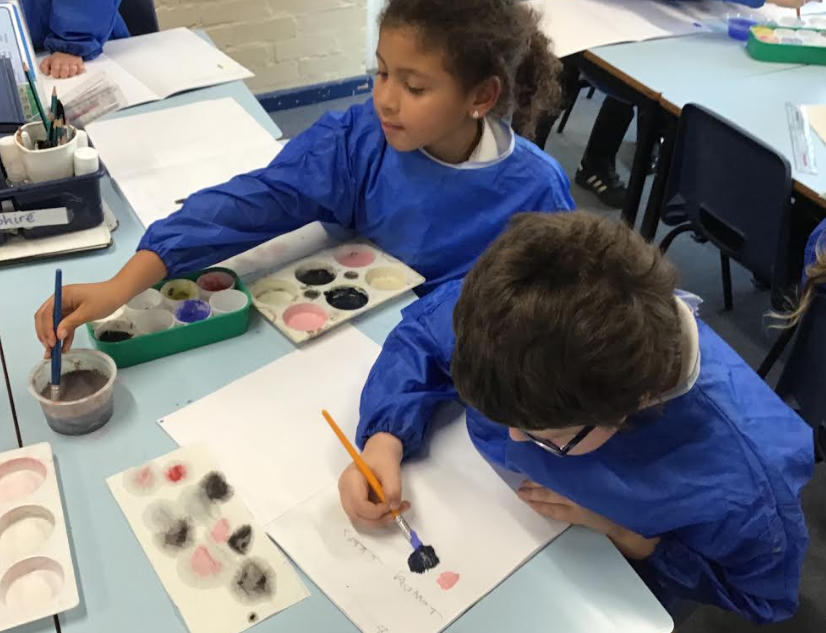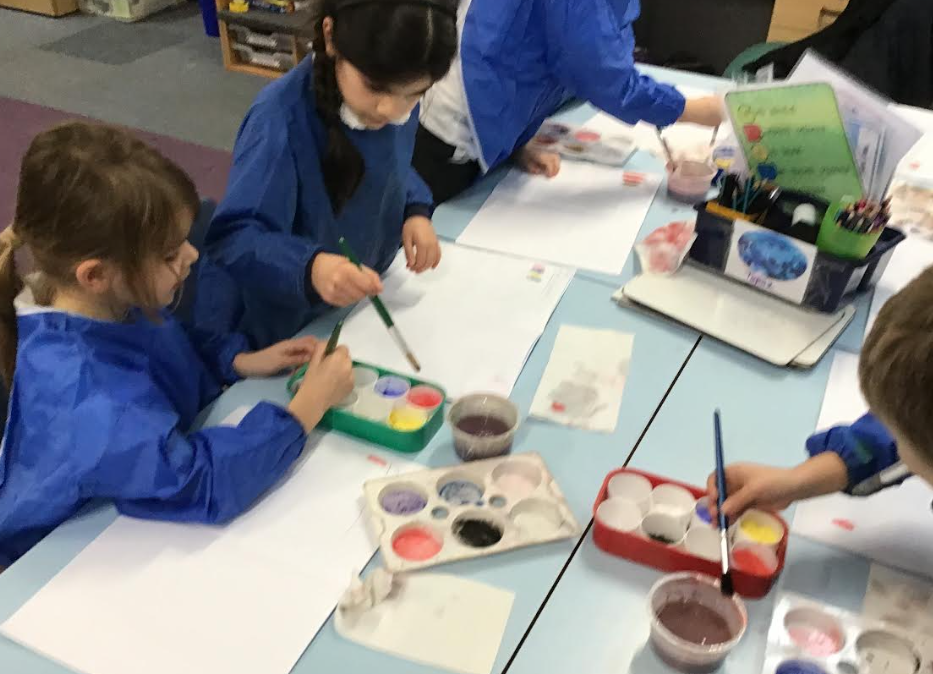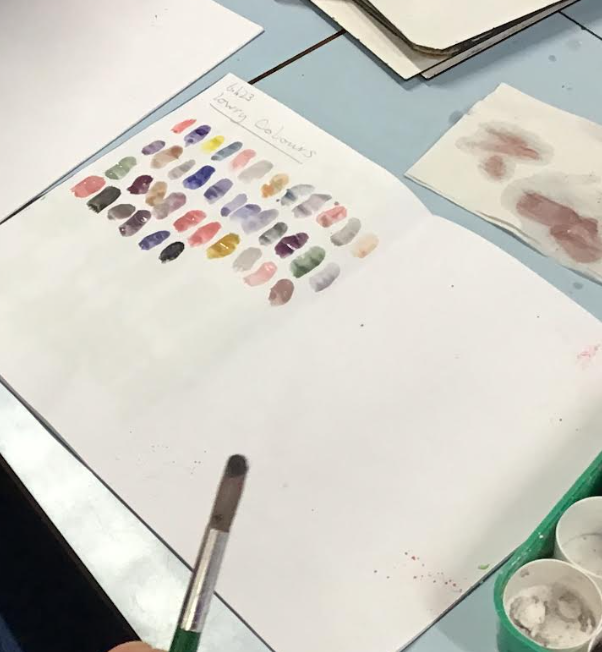 Friday 16th December 2022
It has been a busy week in Year 2! The children have all been fantastic in our production of 'The Innkeepers', singing beautifully and saying their lines really clearly. Many of them really enjoyed performing to an audience! A big well done to all the children!
In our English work we have focused on looking at how to use commas in a list, using this to write about what we might need for the Christmas dinner or to decorate the Christmas tree. We have also looked at compound words and what they, identifying a number of them! Our focus in maths has been on some consolidation of learning from this term.
The children have enjoyed making their puppets this week in DT. We used our plans carefully to look at the style of puppet we had designed, drew carefully around a template, before cutting out the puppet shape. We then used our sewing skills to sew around our puppets using a needle and thread and finally decorated them, again using our plans. Our finished puppets look super!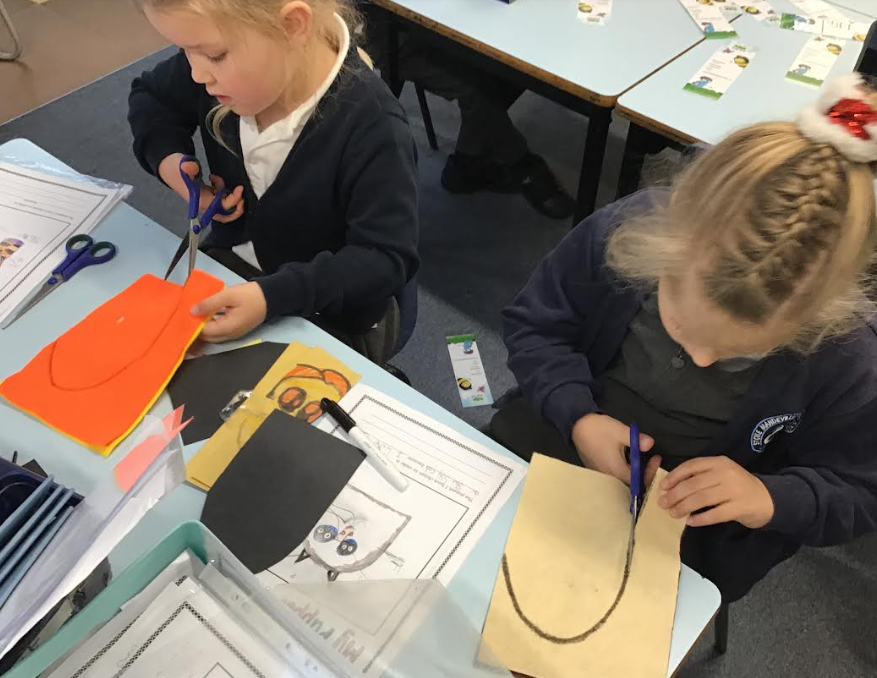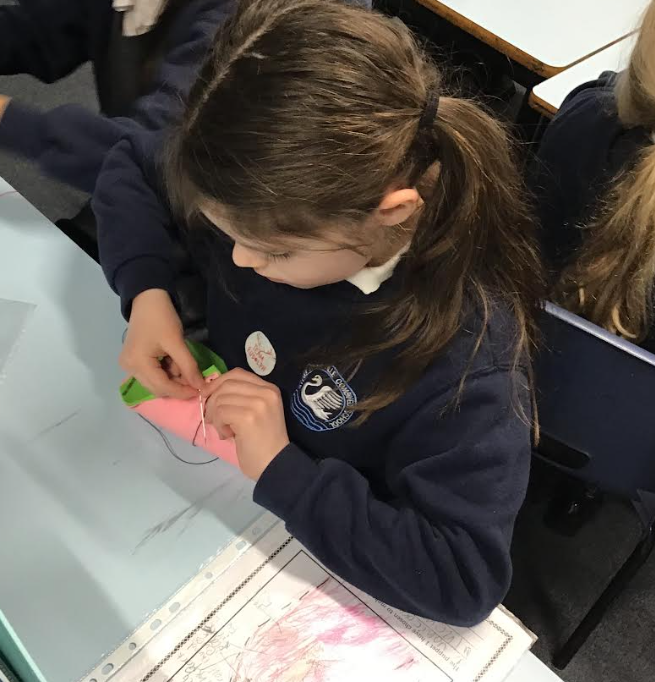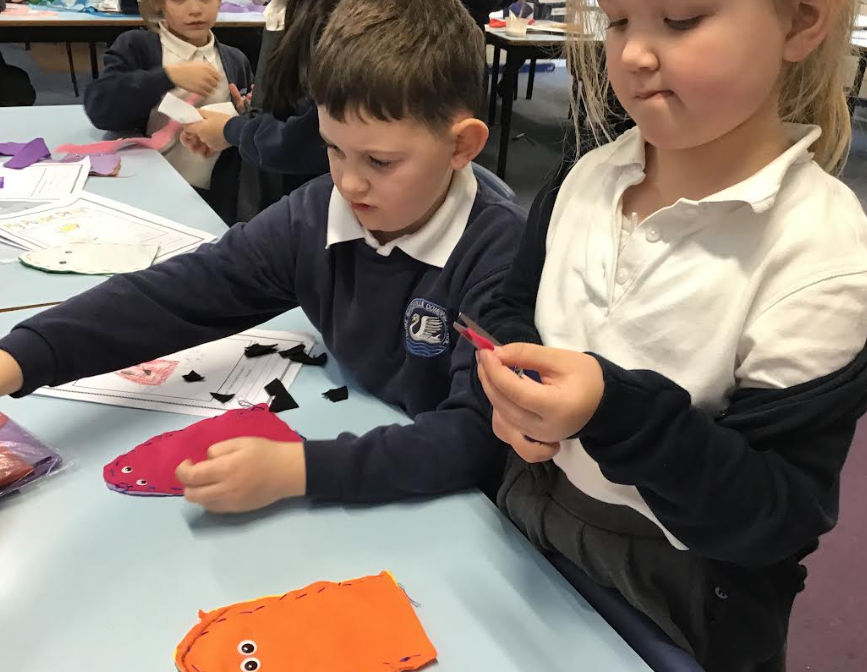 The Year 2 team would like to wish you all a Merry Christmas and a Happy New Year.
Friday 9th December 2022
This half-term seems to be flying by! We have had a busy week of rehearsals in preparation for our performances next week. The children are all very excited and are doing a great job of learning their lines and singing the songs and are looking forward to putting on their costumes on Monday for the dress rehearsal.
In maths, we have continued to look at shape, this week focussing on 3D shapes and their properties. We have learnt all about the terms edges, faces and vertices and can talk about these on different 3D shapes. We enjoyed working in groups to sort 3D shapes in different ways.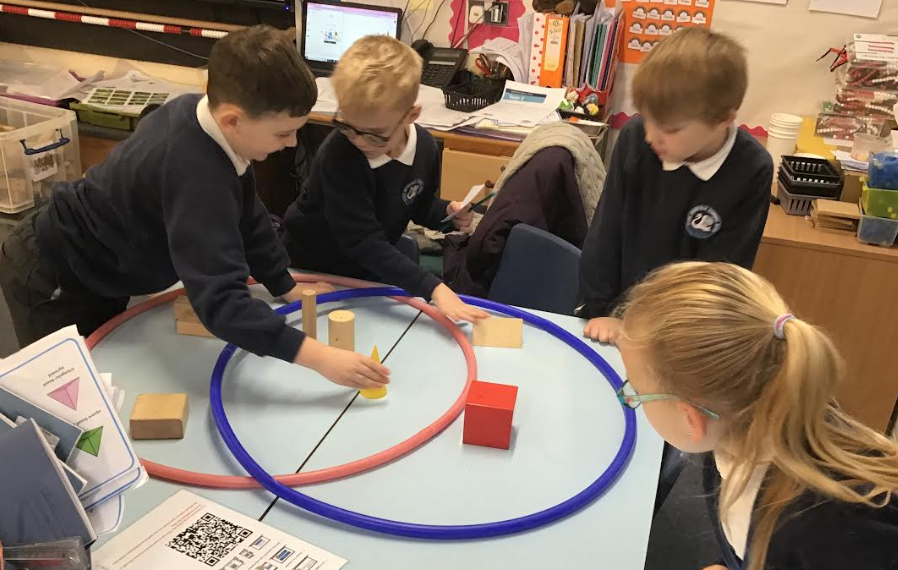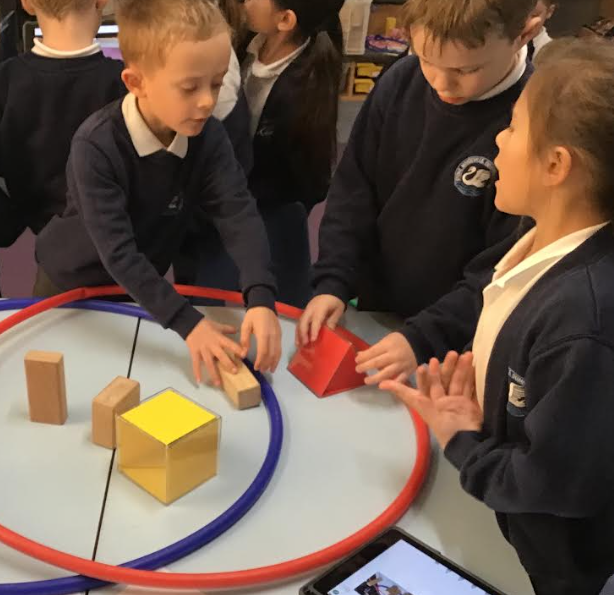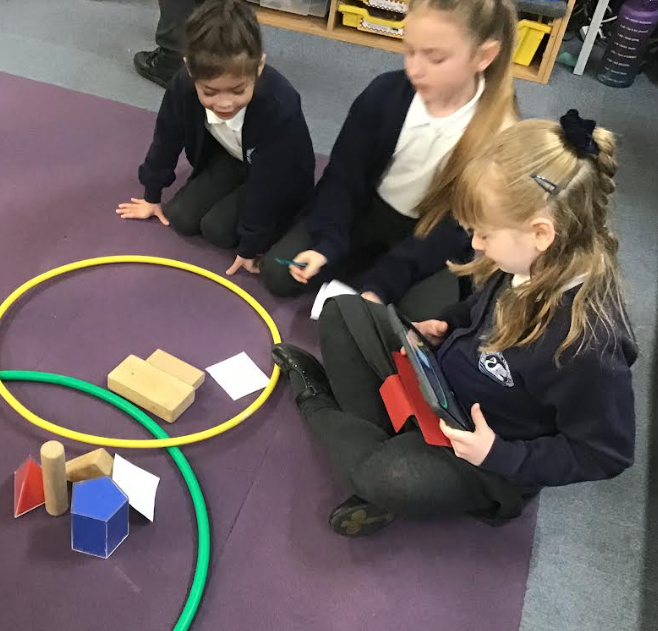 In our English work we shared the story of Cinderella, answering questions about what happened in the story. We have also looked at adverbs and what they are and how they are used, writing our own sentences including adverbs, linked to Cinderella.
We all enjoyed visiting the church this week for the Christingle service, finding out all about the orange we were given and what it represents.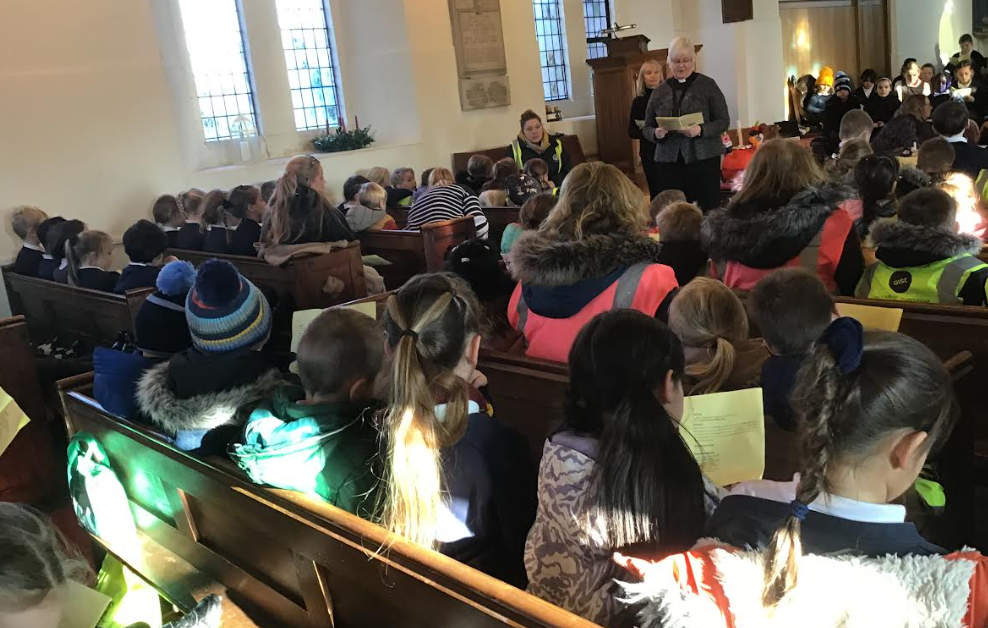 Friday 2nd December 2022
The children are all very excited about it now being December! We have been busy with rehearsals this week, and the nativity is coming together with the children singing beautifully!
This week the children have been very excited at doing quizzes to see how they are getting on in English and maths. We have then looked at writing acrostic poems for Winter, thinking of ideas for the different letters and then using these to write our lines.
Our shape focus has continued in maths this week, looking at vertical lines of symmetry in different shapes. The children were confident at identifying whether shapes had a vertical line of symmetry or not. We then moved on to sorting shapes which the children did well, focussing on the properties of the 2D shapes, including sides and vertices.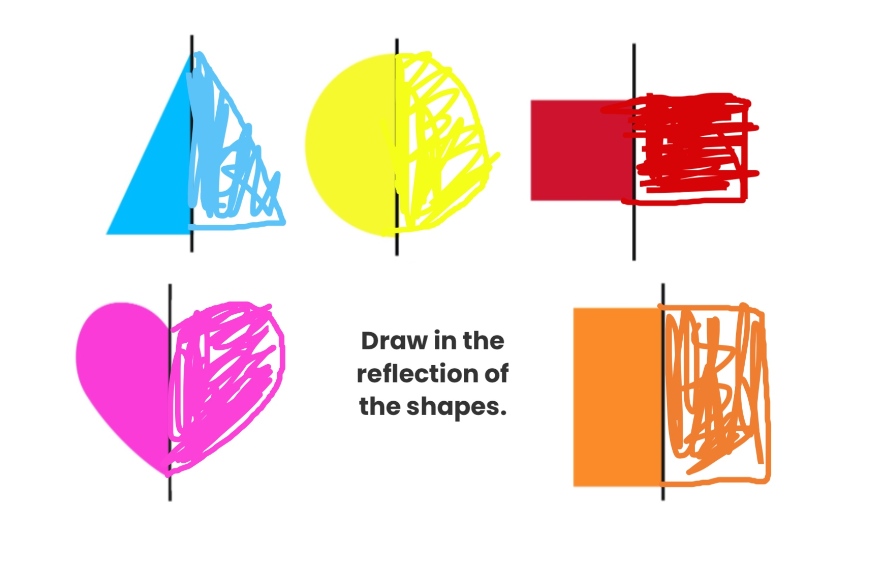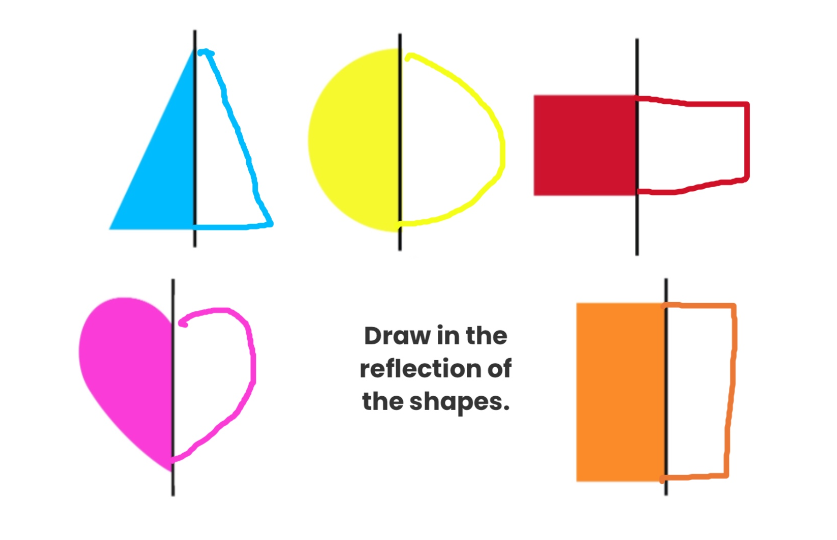 In science, we looked at the story 'Once there were giants' looking at how this helped us to understand how humans grow and change in their lifetime. We talked about babies, toddlers, children, teenagers, adults and elders.
Friday 25th November 2022
It has been another busy week in Year 2 with lots of singing practice in preparation for the upcoming nativity. In our English work we have been looking at the story of Rapunzel. We have worked hard on ordering and retelling the story using expanded noun phrases to add more description, as well as answering some comprehension questions about the events of the story.
In maths, we began a new unit all about shape. We went on a shape hunt around school, creating a tally chart of the different 2D shapes that we saw. We have been busy counting the sides of different shapes and have learnt the term 'vertices' to describe where 2 sides meet, and have then looked at different shapes to see how many they have. In our problem-solving we investigated the different shapes that we could make using lolly sticks.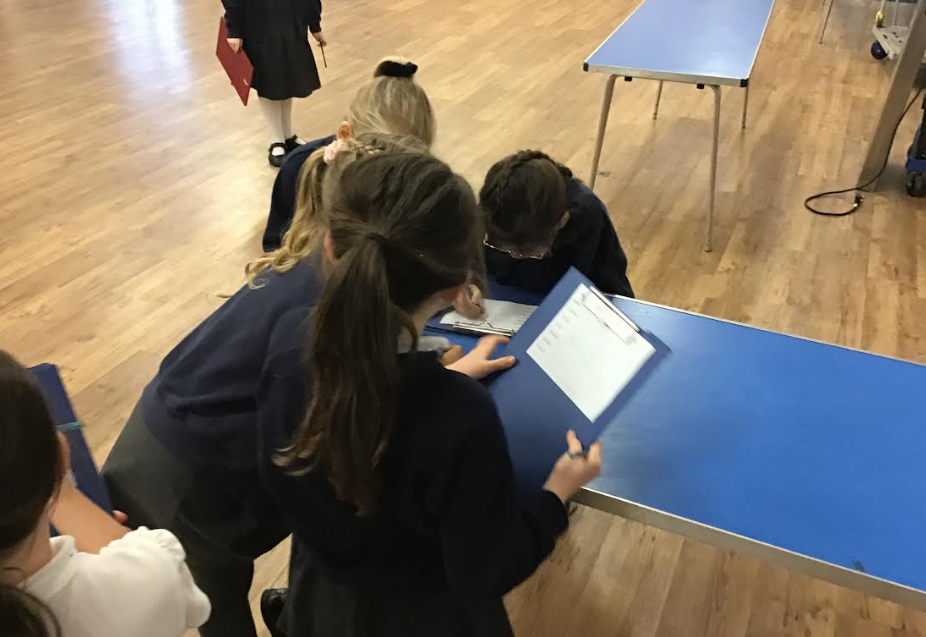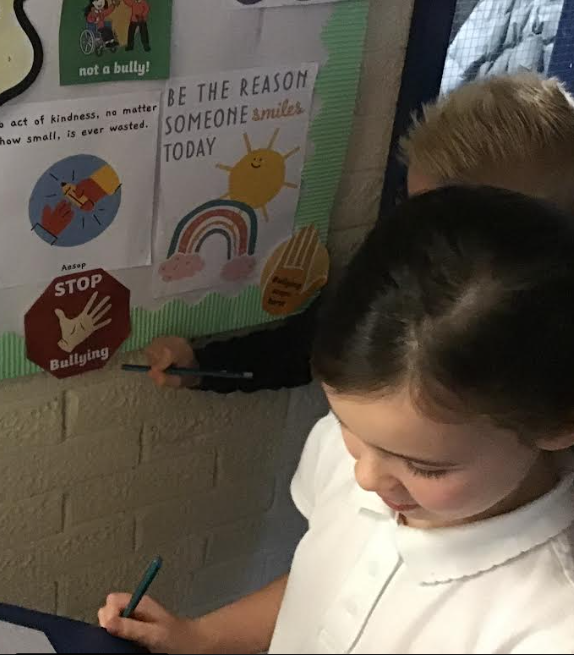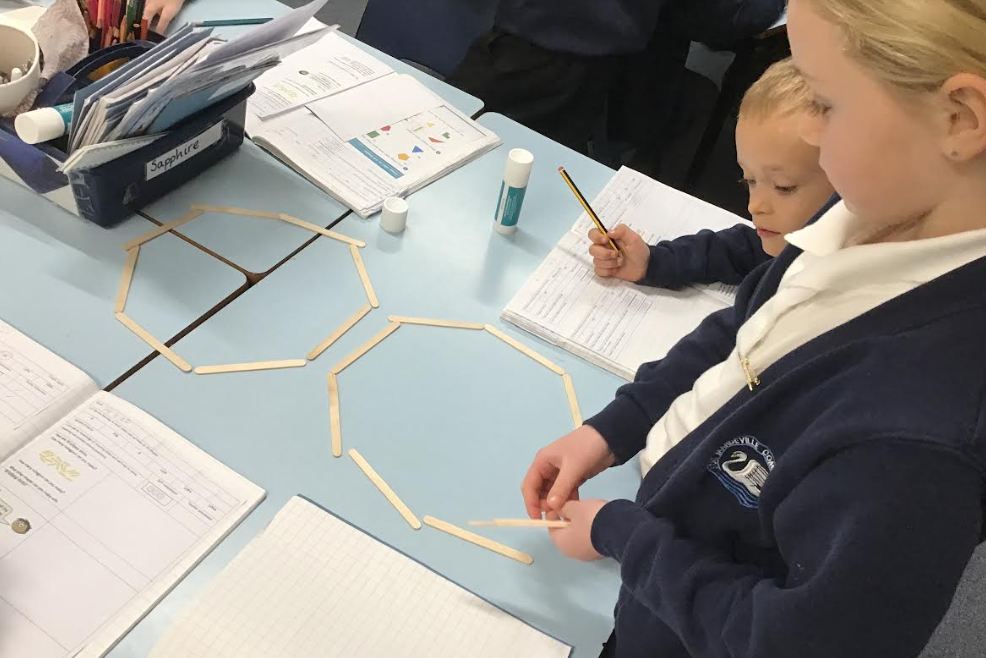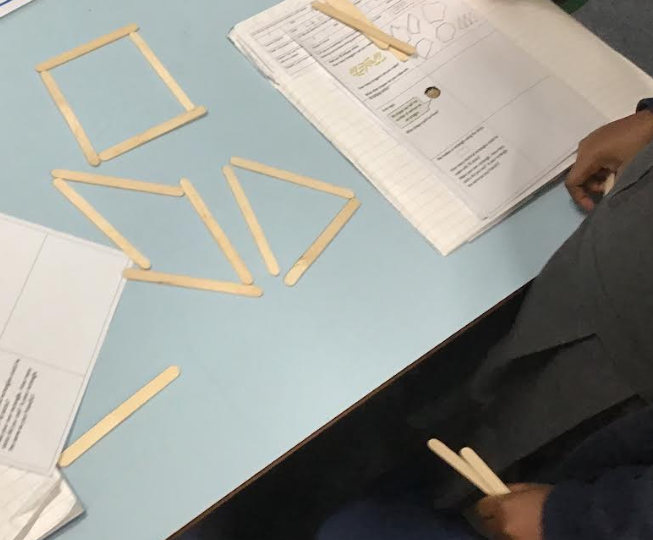 For science this week we began our new topic all about Animals including Humans, thinking about what we already know and what we would like to find out. We then moved on to look at the offspring of different animals and to match them up with their parent.
Friday 18th November 2022
This week we have continued our focus on non-chronological reports in our English work. We started the week choosing an animal to research, thought of our own subheadings and then used the ipads to do our own research. Then, using this research we wrote our own non-chronological reports full of facts that we had found out.
In maths, we have continued to look at addition and subtraction, using the different methods we have learnt to work out different calculations. We then used these different methods to help us to find the missing number in different addition and subtraction calculations.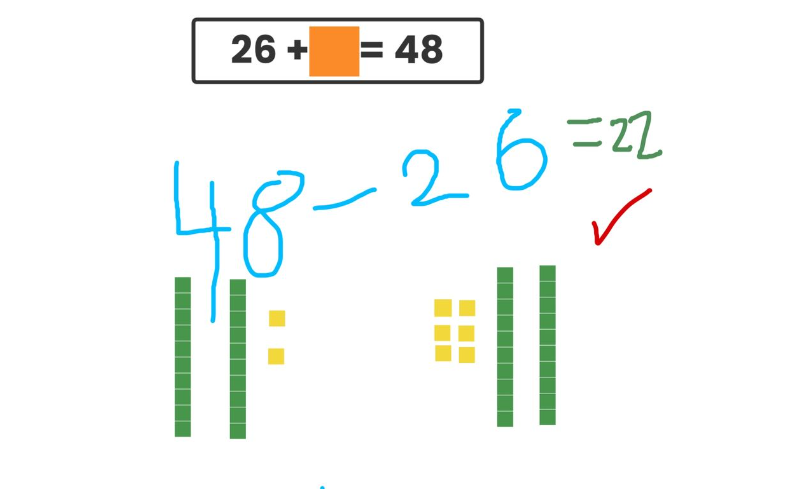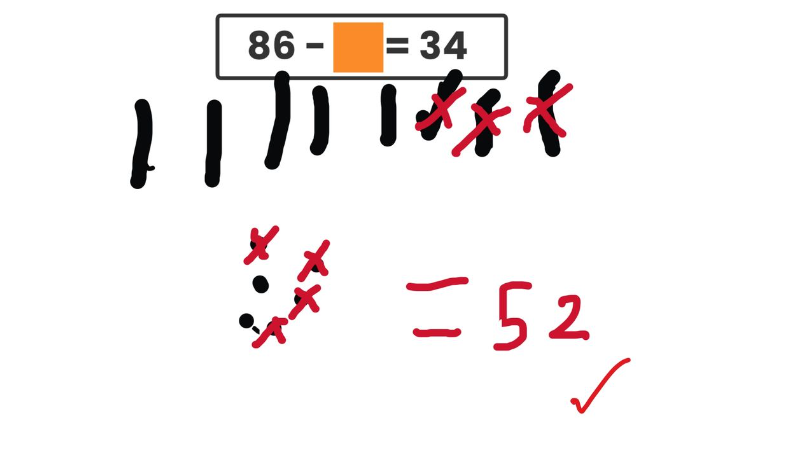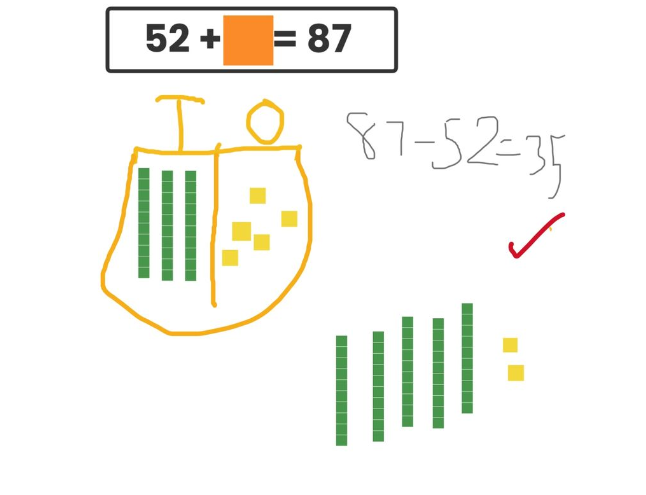 Our afternoon focus this week has been on our Skills for Life unit of 'Managing Hurtful Behaviour and Bullying' as part of our anti-bullying week. We have looked at the difference between hurtful behaviour and bullying and looked at what the words bully, victim and bystander mean. The children wrote some fantastic diary entries in the role of August from Wonder, explaining that people should not be treated differently because they might look different to others.
Friday 11th November 2022
We have been continuing with our addition and subtraction topic in maths this week, with a focus on subtraction. We looked at using tens and ones equipment to help us, and then we developed this into using exchanging to cross a ten. We have found this quite tricky but have shown good resilience skills!
In our English work we have started looking at non-chronological reports and their different features. We have looked at a non-chronological report about castles and have been working hard to write the different sections. We have learnt all about subheadings and what they are and how they are used.
For our topic work this week we impressed Miss Poole with our continent's knowledge from Year 1, remembering all 7 continents of the world. We then used atlases to help us to locate different countries around the world where you can find castles and marked them onto our own world maps!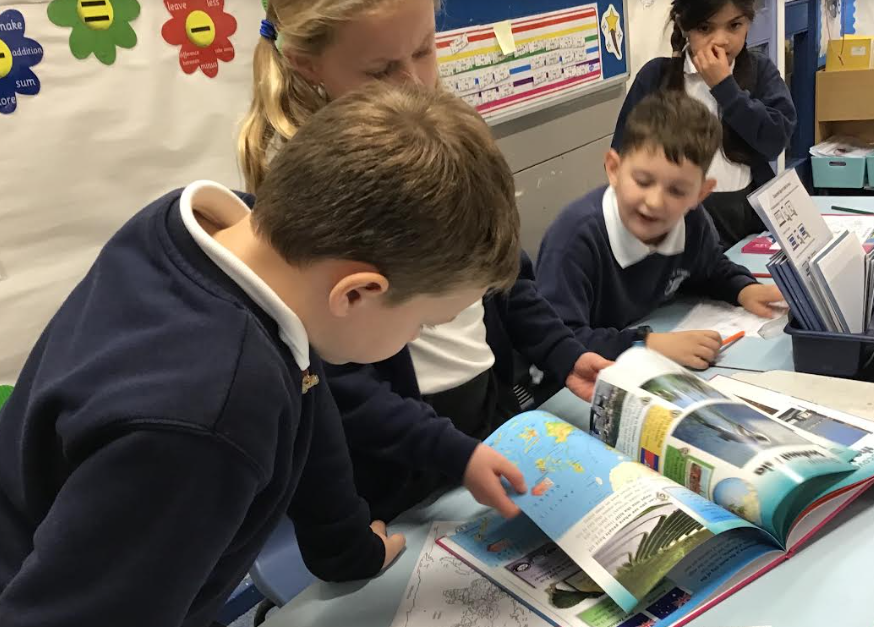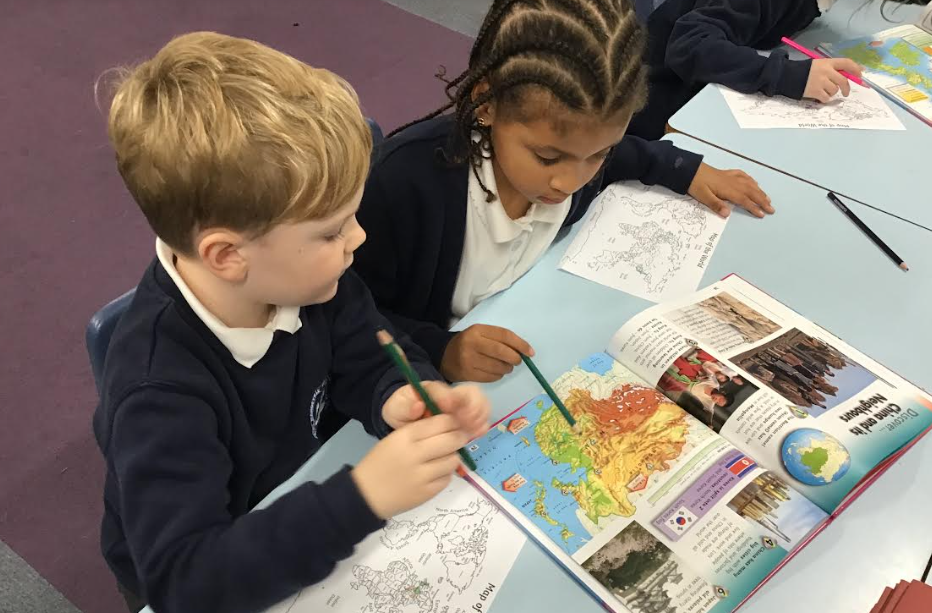 Friday 4th November 2022
Welcome back to a new half-term! The children have all settled in quickly to the new term and have been busy with their learning. In our English work we have found out all about Usain Bolt, linking with the school's Black History Week. We found out lots of information and then presented this as a fact file. We have also become sentence doctors, correcting the punctuation in different sentences.
In our maths learning we have continued with our addition and subtraction topic from before half-term. This week we have looked at adding two 2-digit numbers, using tens and ones equipment to help us. We then looked at how some ones can be exchanged to make a new ten! It was a bit tricky but we showed resilience!
We had great fun in science this week looking at manmade and natural materials. We talked about what they were and then went outside to hunt for examples! Then using the natural materials that we found we created some artwork in small groups!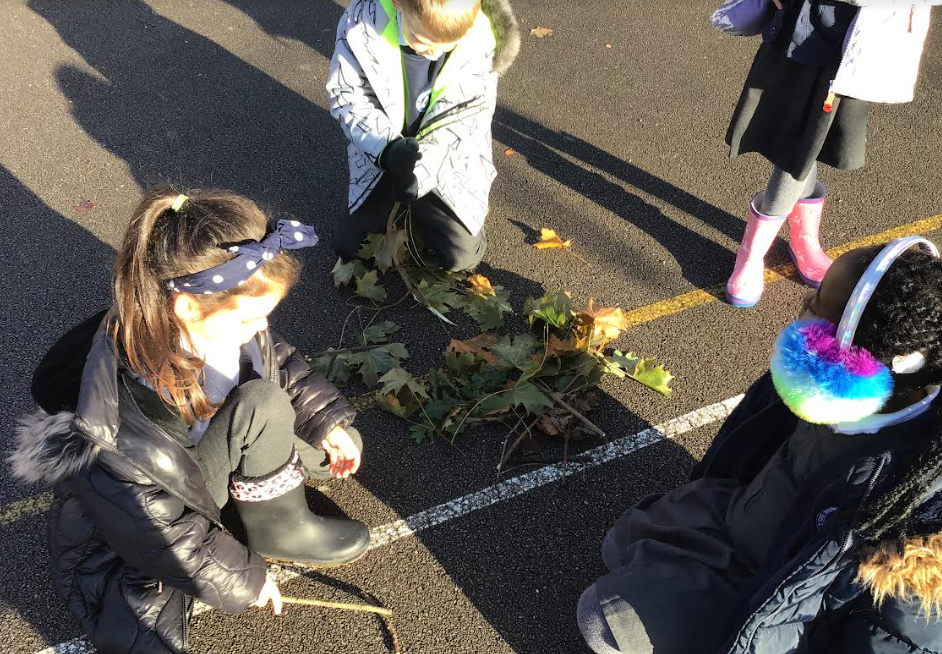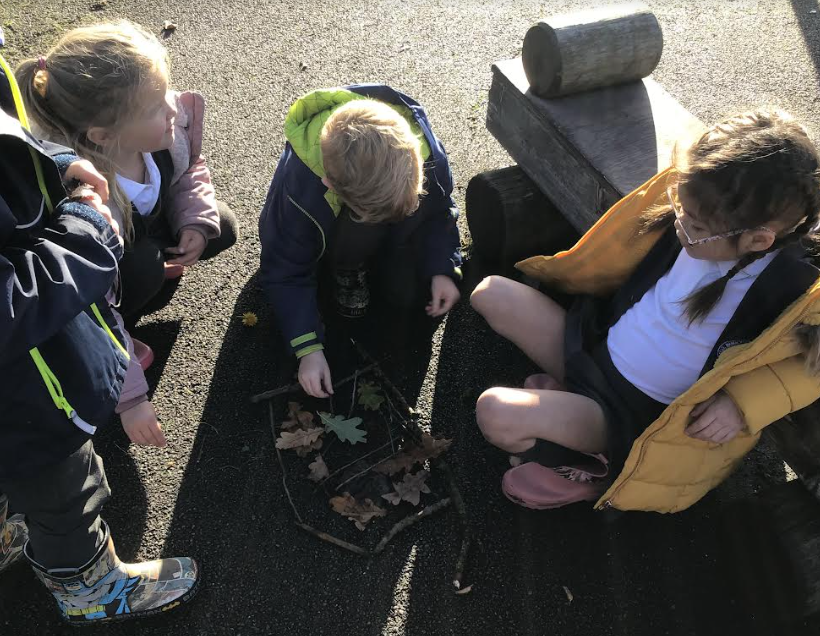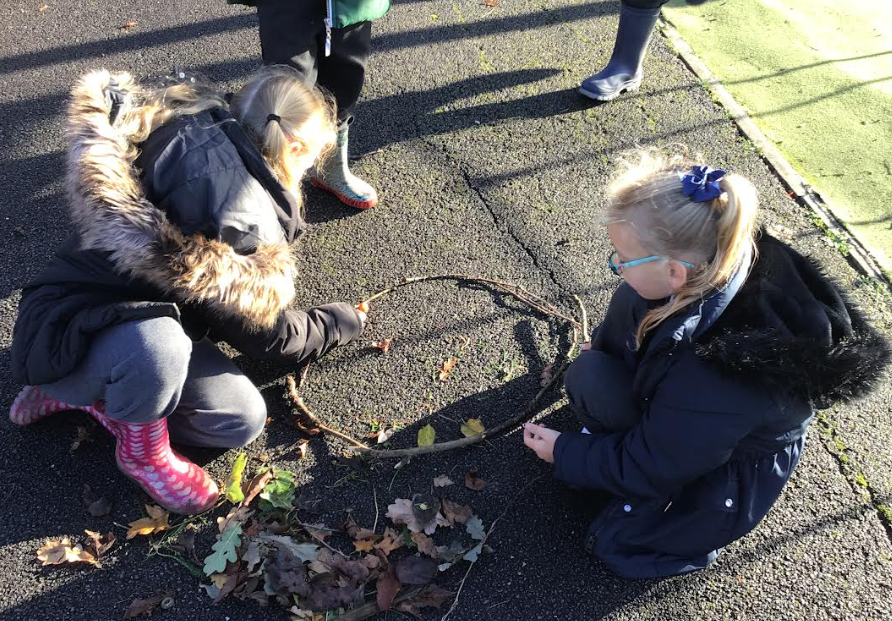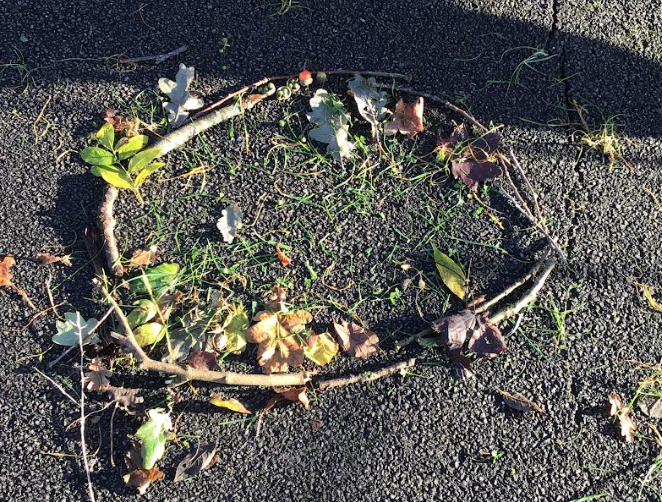 Friday 21st October 2022
How have we reached half-term already? It has certainly been a busy one with lots of learning taking place. The children have had a great first half-term in Year 2 and have been enjoying their learning.
In our topic lesson this week we looked at the life of Queen Elizabeth II and worked in small groups to place the main events of her reign onto a timeline. We had to look carefully at the years and think about how to place them in chronological order.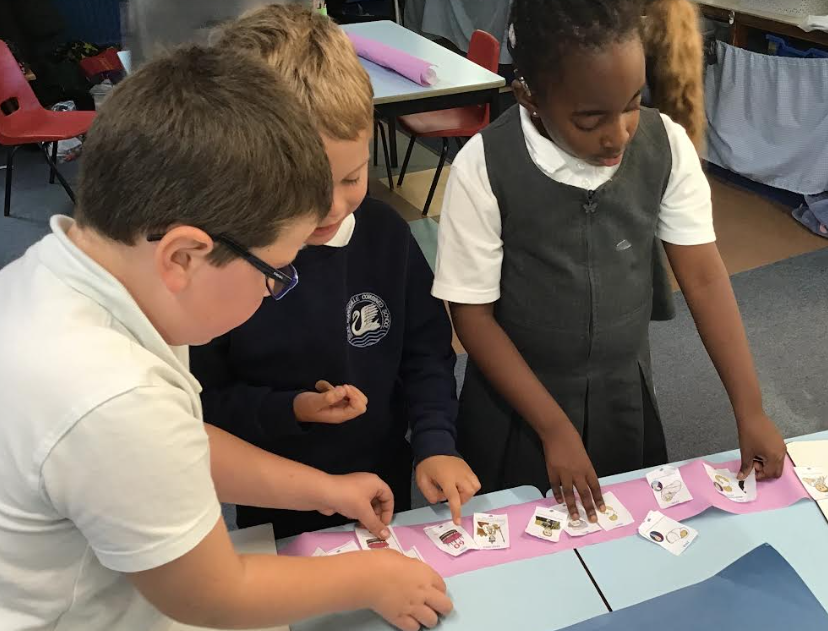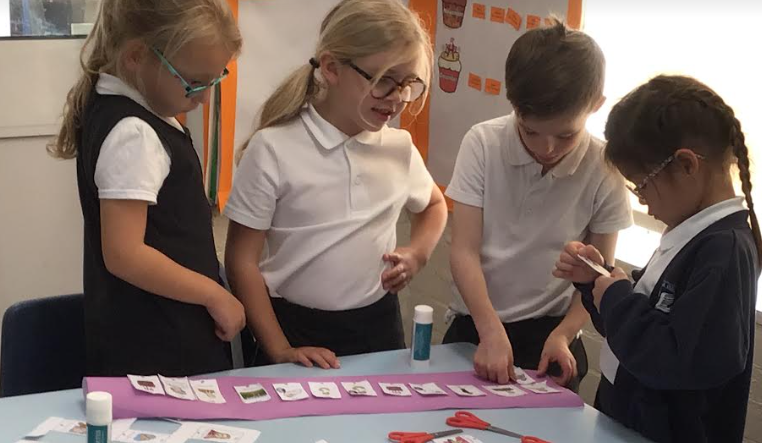 Our maths learning has continued to focus on addition and subtraction. We have been looking at how we can use ten frames, number lines and tens and ones to support us to add and subtract but also looked at how knowing our number bonds to 10 can help us.
We have continued to look at the Quest book in English, looking through it to the end to find out what happens. We have then put ourselves inside the book and written diary entries in role.
In our science work we continued investigating the different properties of materials, exploring if materials were opaque, transparent or translucent. We used torches to help us see if the light could travel through.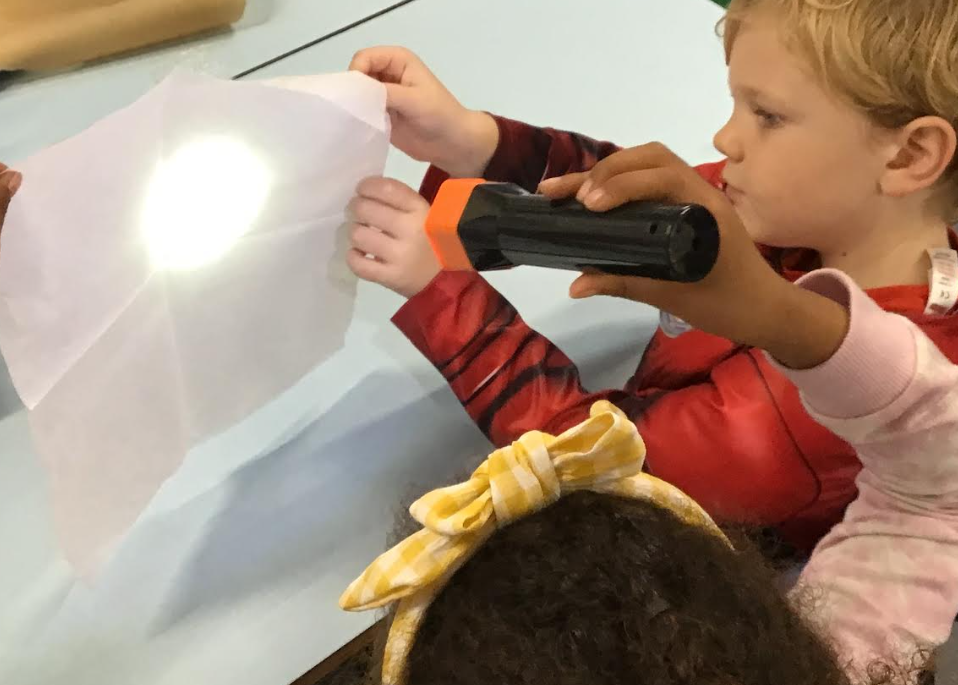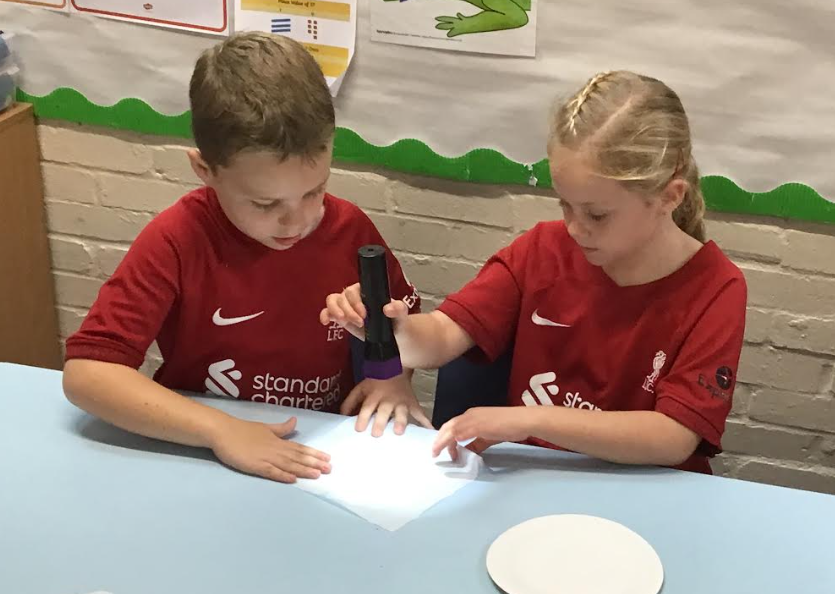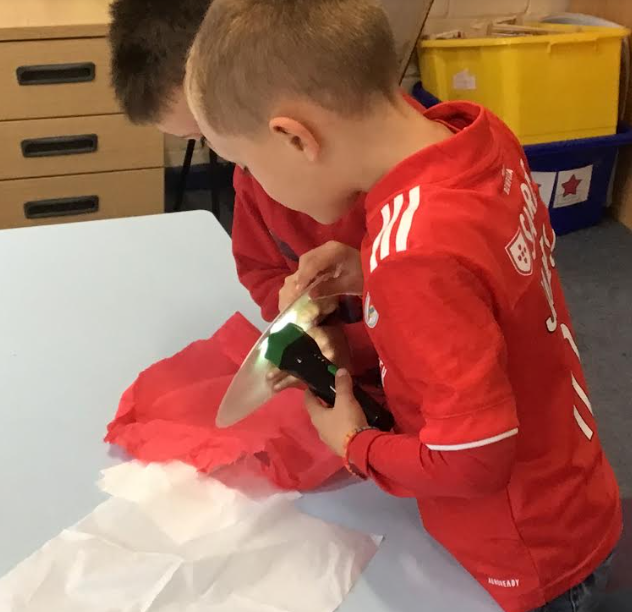 Wishing you all a safe and enjoyable half-term.
Friday 14th October 2022
It has been another busy week in Year 2 this week! In maths, we have been continuing with our addition and subtraction work and looking at how our number bonds can help us to find and cross the next ten. We have used different equipment to help us including tens and ones.
In our English work we have begun looking at the book 'The Quest' and thinking about what is happening in each of the pictures. There are no words, so we have been busy using our imaginations to think about what could be happening.
We had lots of fun in science using our knowledge of the properties of materials to make boats to help Traction Man on his latest mission. We worked in pairs to design and make them and then tested them out on some water! Some were more successful than others.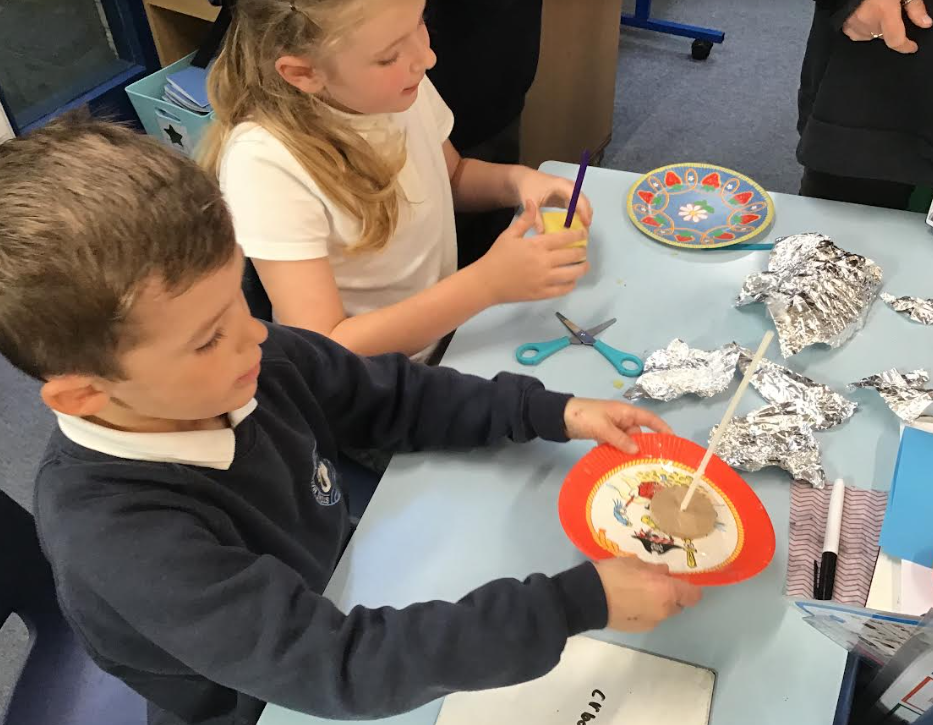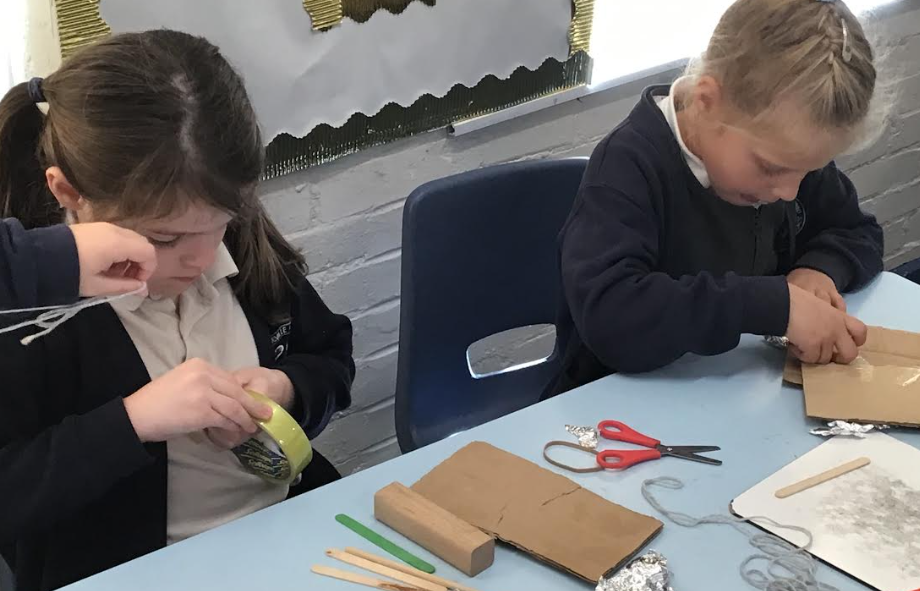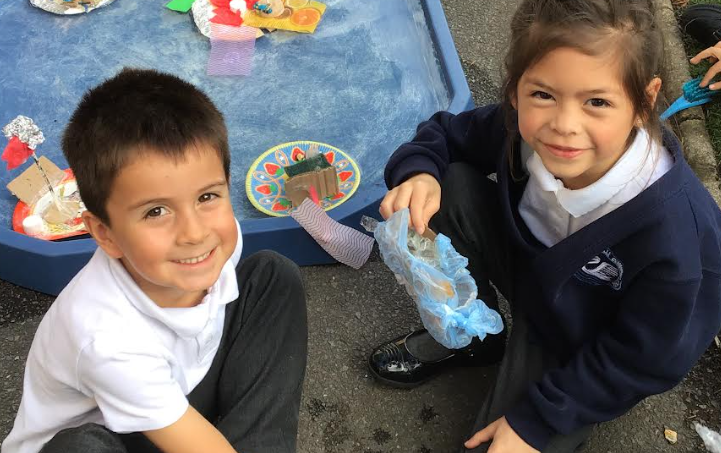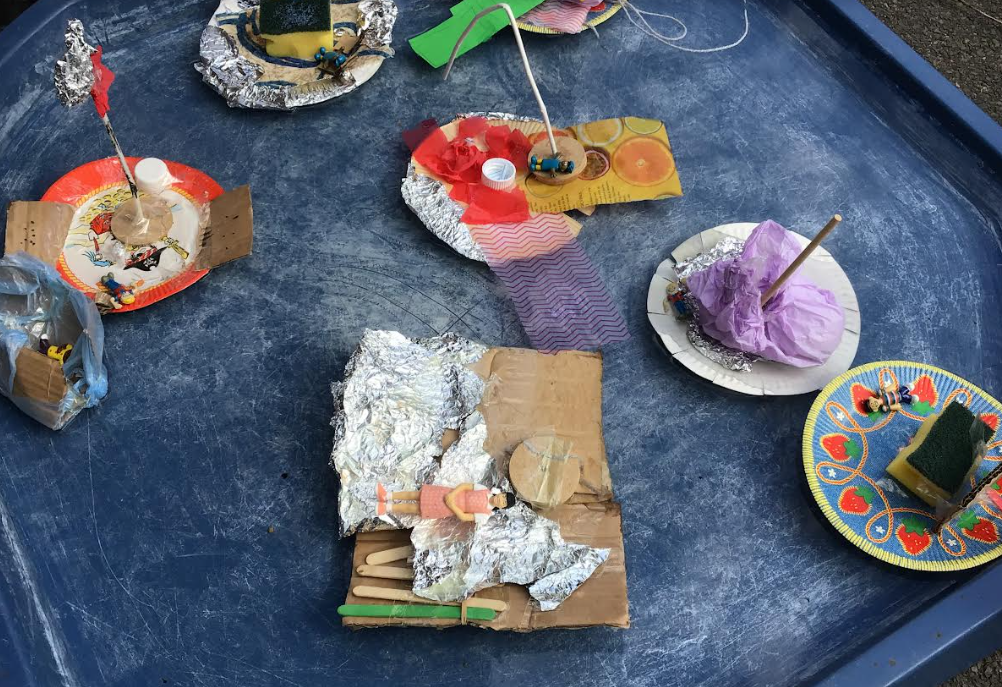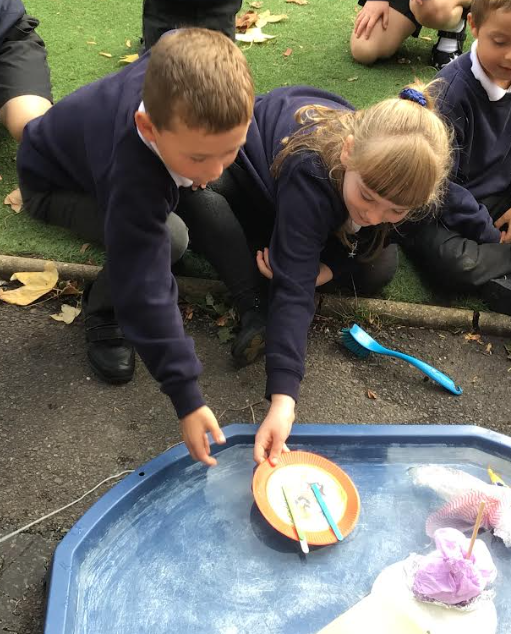 We have been enjoying our weekly visits to the library, choosing our own books. Roald Dahl has proven to be a popular choice, linking in to our current class story, Charlie and the Chocolate Factory.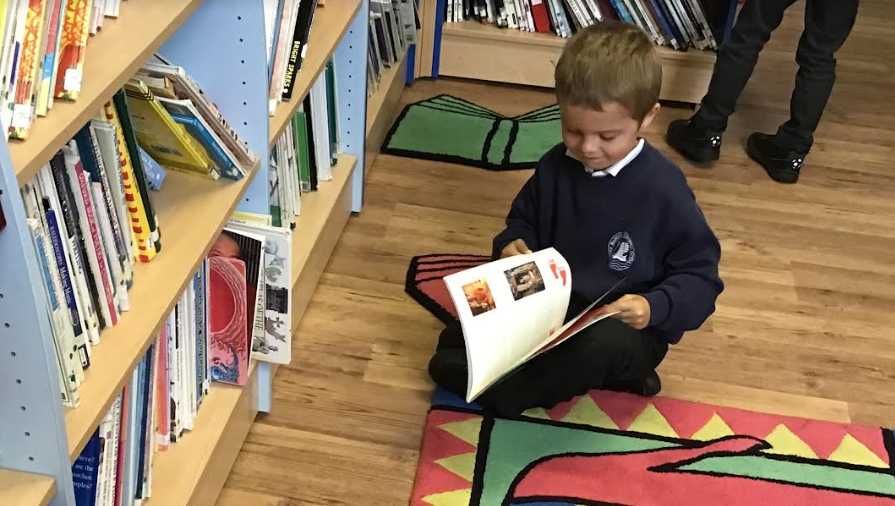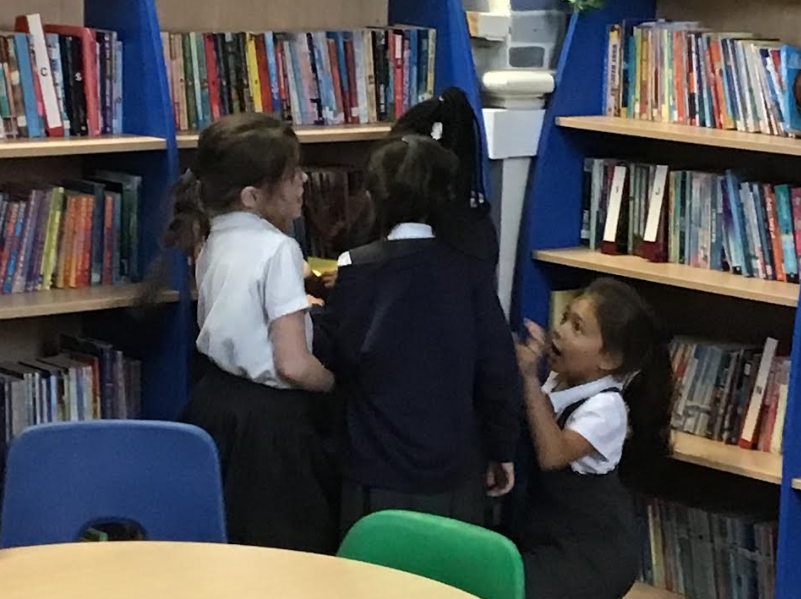 In PE, we have been continuing to work on our linking of movements, linking balances, jumps, movement and rolls. We have been creative in our movements and different rolls.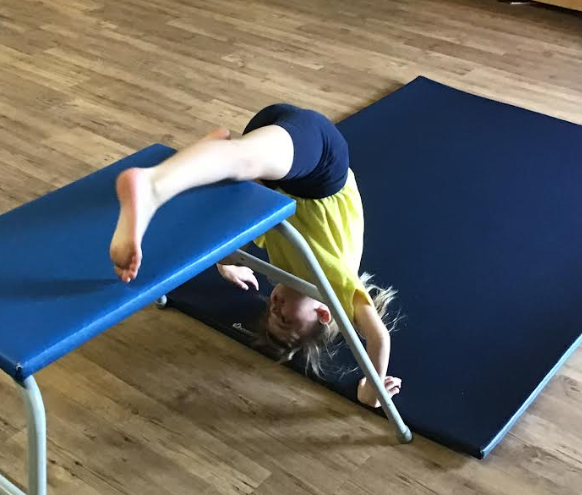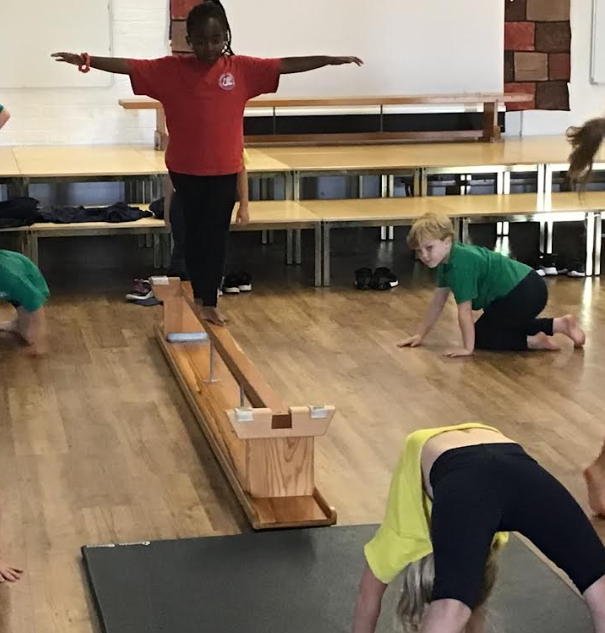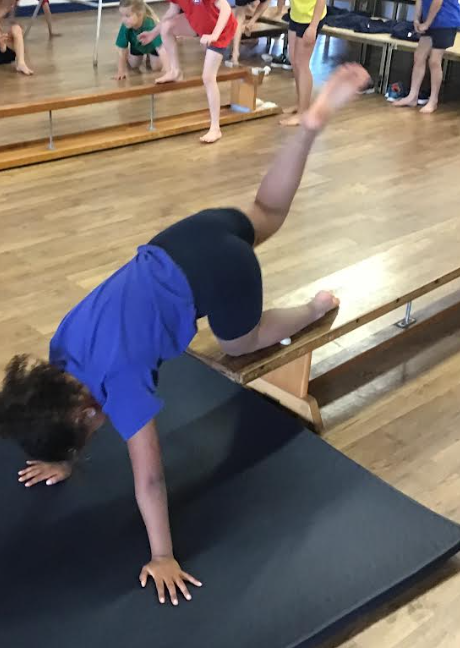 Friday 7th October 2022
The children have had another hard-working week in Year 2. We have been using the dragon characters that the children designed last week as characters in our stories! There have been some kind, friendly dragons along with some mean and nasty ones!
In maths, we began a new topic this week, looking at addition and subtraction. We have recapped our number bonds, making sure that we can remember these and looked for patterns in these too.
In our topic work the children enjoyed learning about Queen Victoria. They were amazed to learn that she had 9 children and 42 grandchildren!
Our science work involved more fun with water, investigating which materials are waterproof and which are not. We discovered that quite a few are waterproof but that they wouldn't all be the best choice for a raincoat as they are not flexible.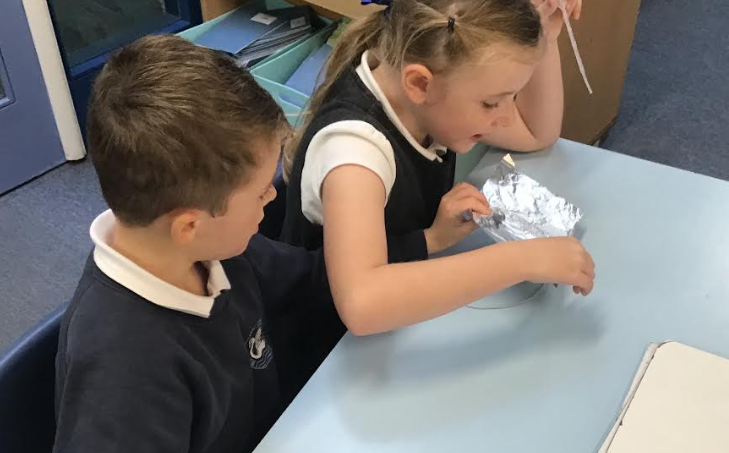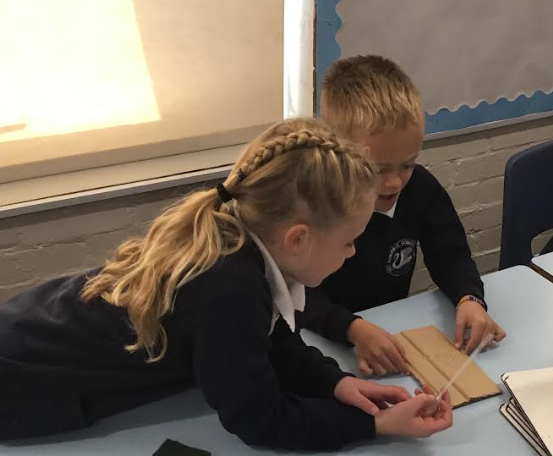 We were all very excited to have a special visitor to class this week. Popper, our school reading dog, came to meet the class, along with her owner Mr Buttery. The children all got to meet Popper and stroke her if they wanted to and are all looking forward to reading with her after the half-term break,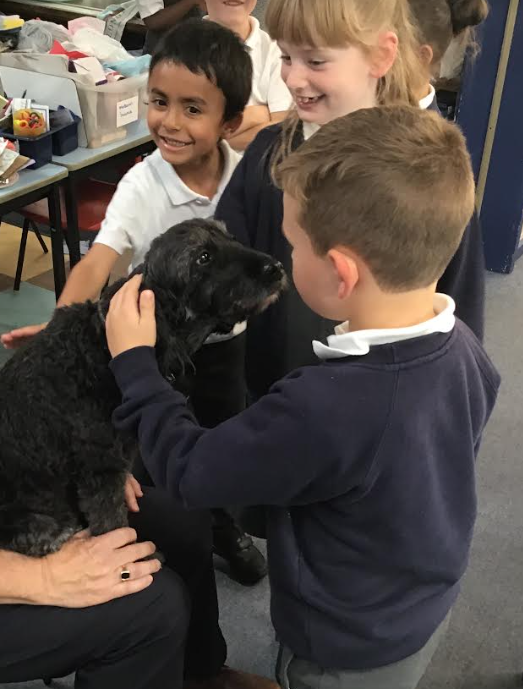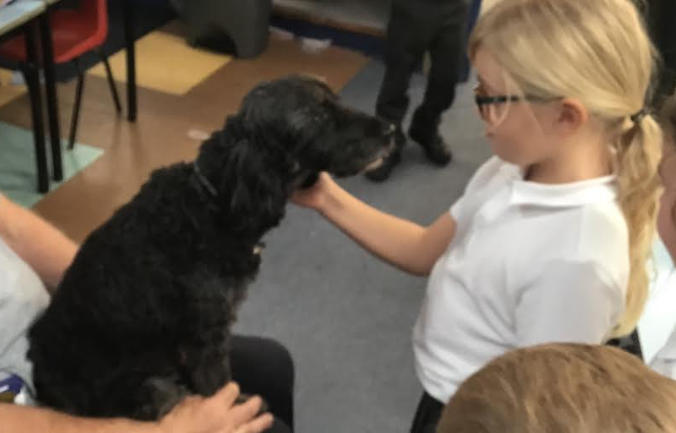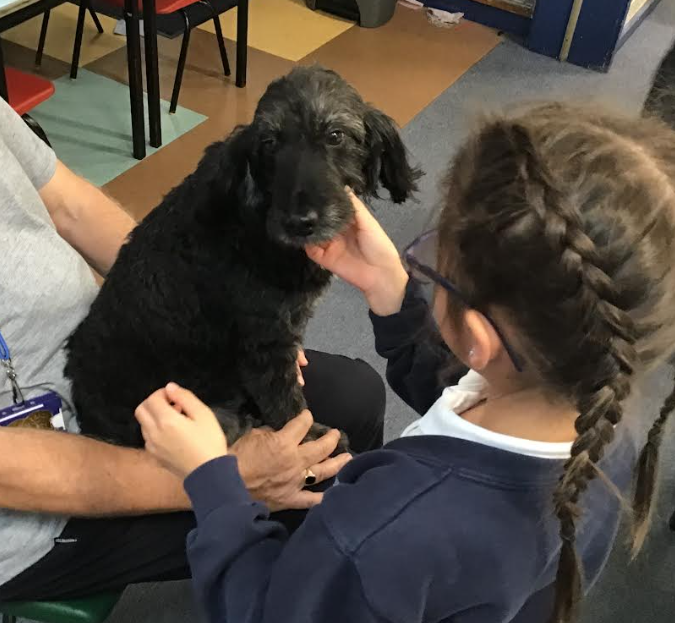 Friday 30th September 2022
Where has September gone? The children have all done a great job of their first month back at school and have found their feet in Year 2. There was much excitement in PE when the children saw the apparatus out. They worked hard to transfer the moves we have practised on mats, onto the apparatus, linking their movements well.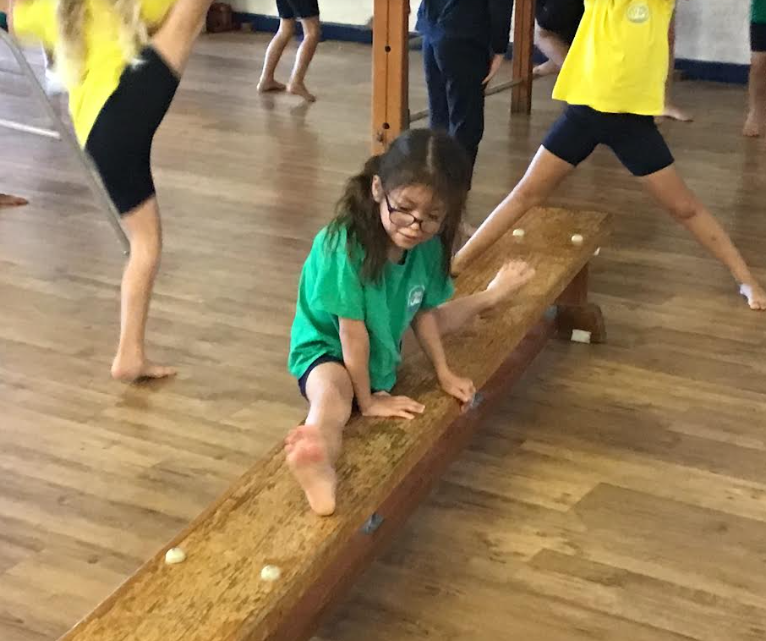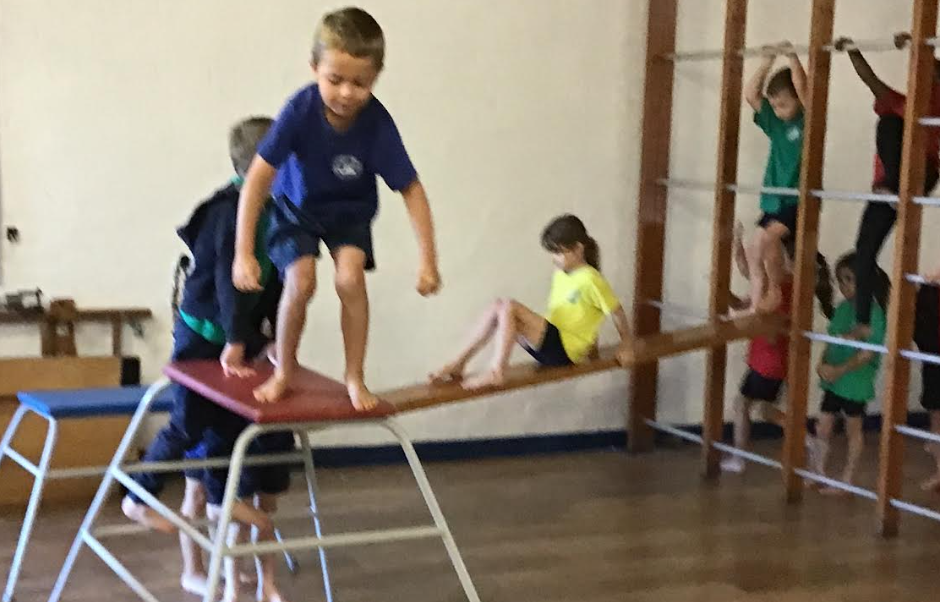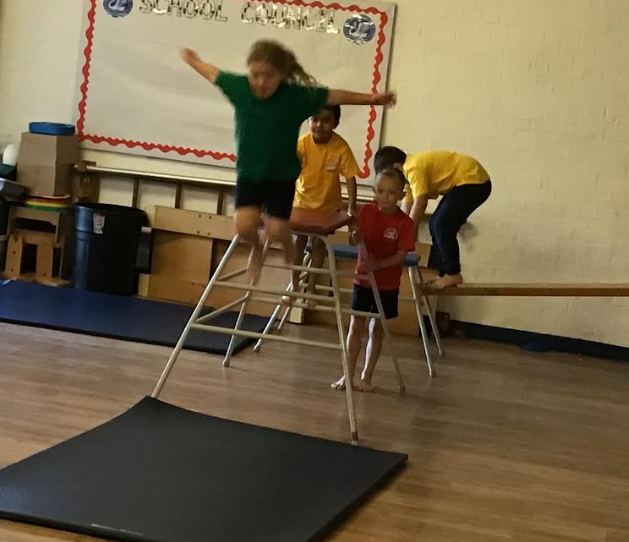 In computing we have been looking at information technology around us focussing this week on how supermarket tills use information technology. We role-played being the customer and the supermarket till, looking at how barcodes give information about the price.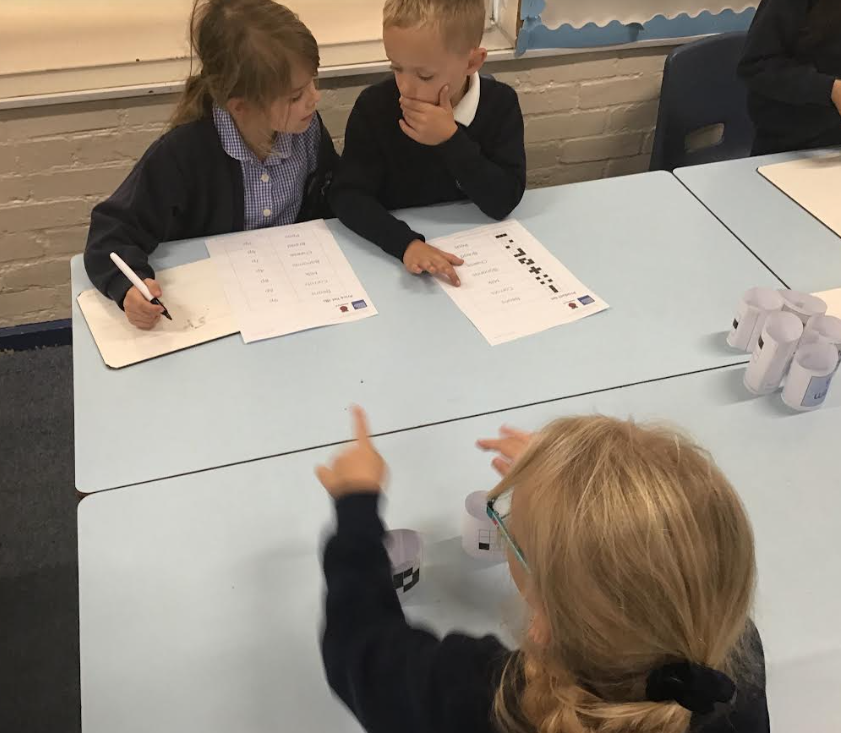 In our English work we have been looking at The Dragon Machine story, looking at how we can describe the main character George. We then designed our own dragon characters ready to feature in our own stories next week.
In maths, we have been looking at comparing and ordering numbers and then counting in 2s, 5s, 10s and 3s. We have discovered that counting in 3s isn't as easy as 2s, 5s and 10s as it doesn't have such a clear pattern.
In science, we investigated the properties of flexible and rigid and found out which materials could stretch and squash.
Friday 23rd September 2022
It has been a busy week in Year 2! The children have continued to work hard and have approached their work with lots of enthusiasm.
Our English focus has been on list poems this week, looking in particular at the different types of words; adjectives, nouns and verbs. We are growing more confident to identify the type of word and to sort them and to make suggestions for each word type.
In our maths work we have been looking at number lines and placing different numbers on them. We have looked at counting in 10s and labelling the tens to help us.
For topic this week we looked at our own family trees and the family tree of the royal family, looking at how the family tree works to decide who becomes the next monarch. In science we became 'material detectives', hunting outside to see what we could find made from different materials. We also discussed how some objects can be made from more than one material.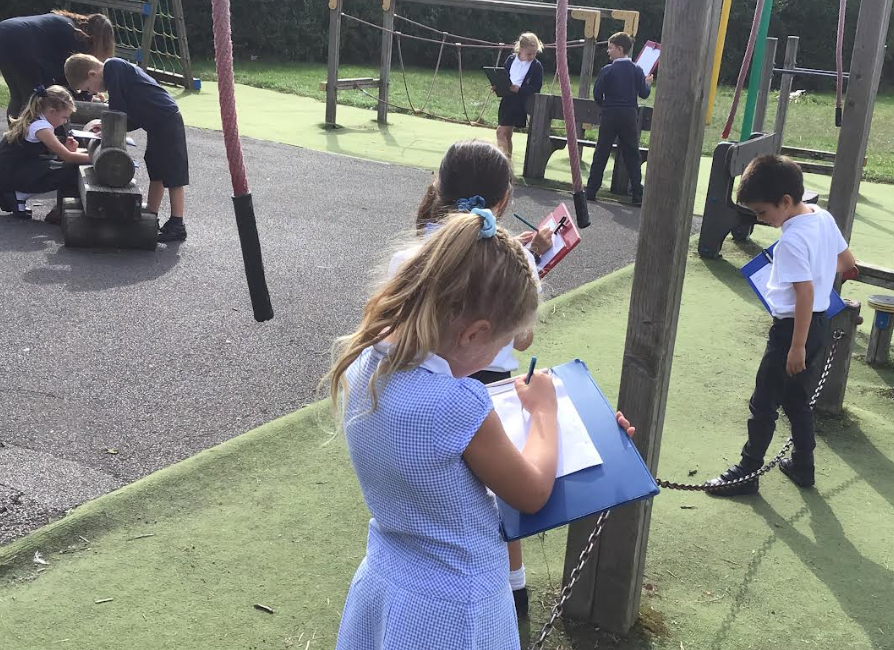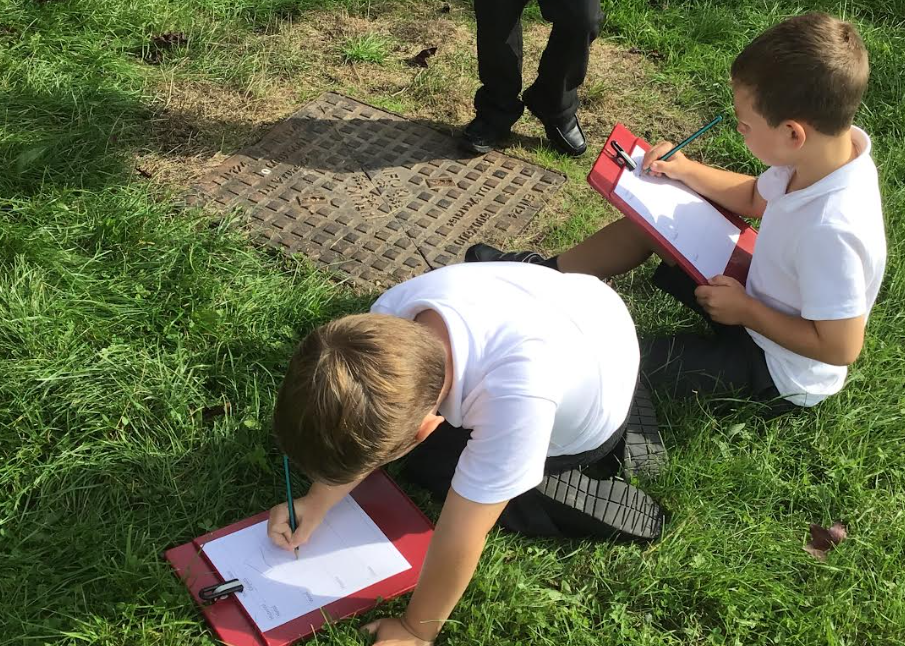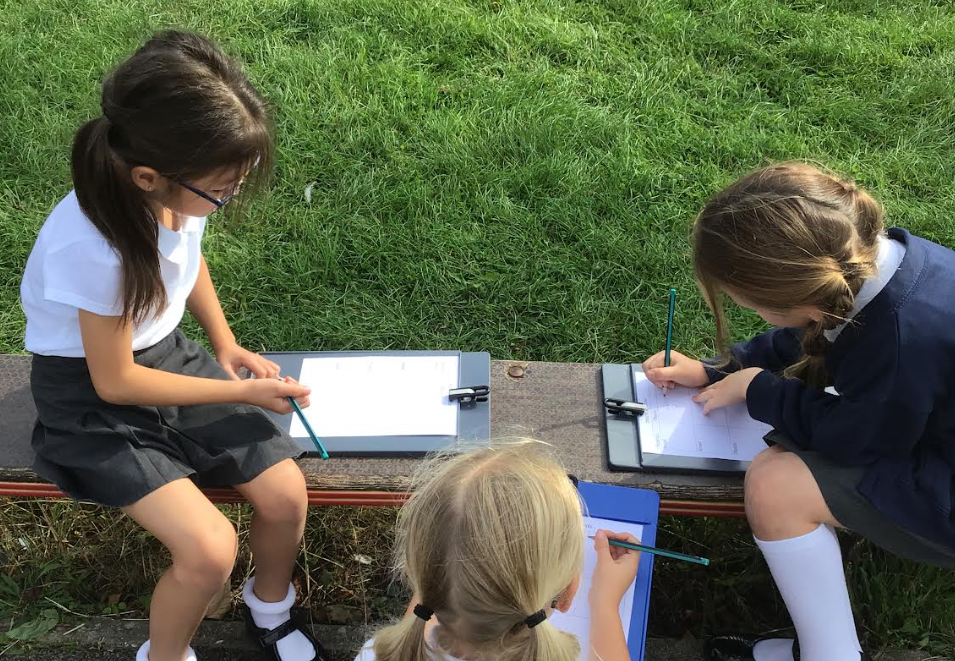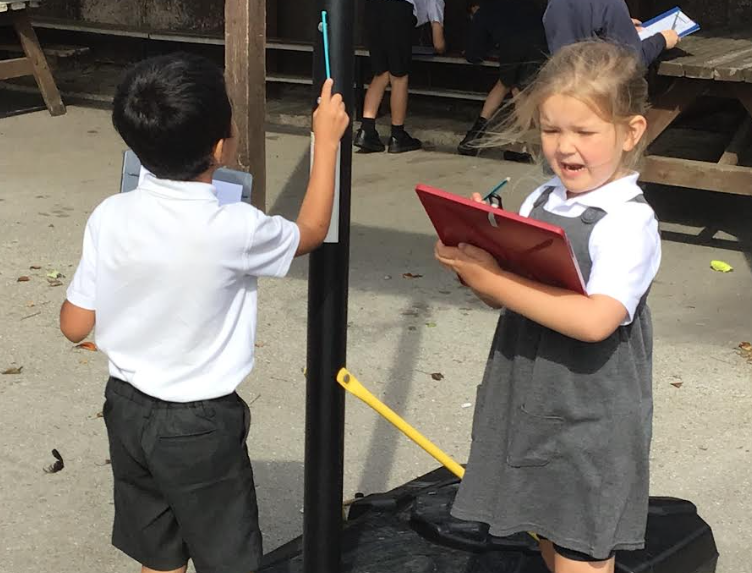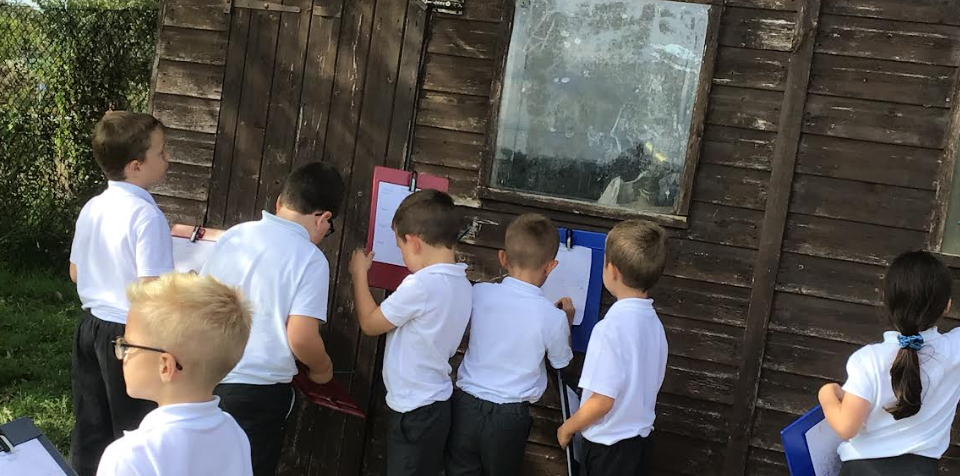 Friday 16th September 2022
Welcome to Year 2.
The children have all settled in well to their new classroom, routines and longer school day. Well done to them all.
This term, our topic is Monarchs and Castles. We have begun the topic looking at term 'monarch' and what it means. We have then done some research into different famous monarchs finding out some interesting facts about them.
In English, we have been working on the book 'The Paper Bag Princess'. We have ordered the story, thought about the different characters and then put ourselves into the role of the main character; writing our own diary entries.
In maths, we have been looking at the place value of different numbers. We have been working hard with tens and ones to make different numbers and decide which number is being represented each time.
For science our focus is on materials and we all had lots of fun investigating which materials are absorbent. We tested the materials to see which would be best to mop up a spillage!