Year 3 & 4 Netball Tournament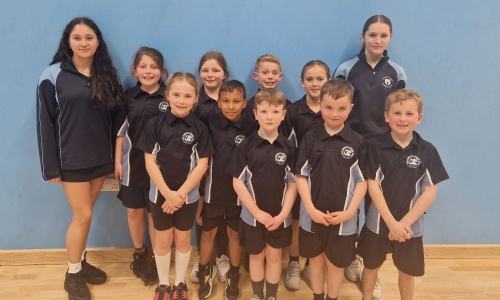 On Thursday, a select group of Year 3 and 4 children went to St Michael's Catholic School to take part in a 'High Five' Netball Tournament, accompanied by our Netball Coach, Miss Telfer.
We managed to achieve fourth place out of eight teams having to do a play off to achieve this placing which we won 3-0. None of the children had ever played netball before and so were very new to the game. Miss Telfer was very proud of every child on the team as they played so well and were so supportive of each other. She is looking forward to welcoming these children to her netball team in the coming years!