Friends of SMCS: Christmas Disco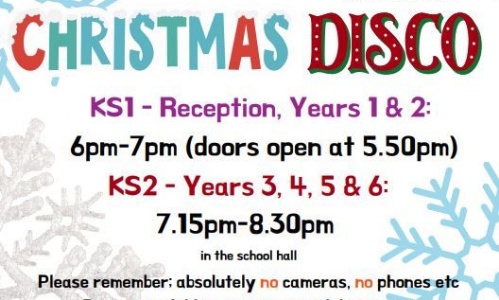 Get your party clothes at the ready as on Friday it's our...Christmas Disco!
Location: School Hall
Tickets available on the door for £2.50 (including free drinks). Cash only please.
Sweet stall and Glo Sticks available to buy on the night!
KS1 - Reception, Years 1 and 2 - 6-7pm (doors open at 5.50pm)
KS2 - Years 3 to 6 - 7.15-8.30pm
Please remember absolutely no cameras and no phones.
Reception children require an adult to stay but no siblings allowed.
If your child is absent from school on 9th December, they unfortunately cannot attend the disco.
All money raised will go straight to The Friends of SMCS.