Thank you from Chiltern Open Air Museum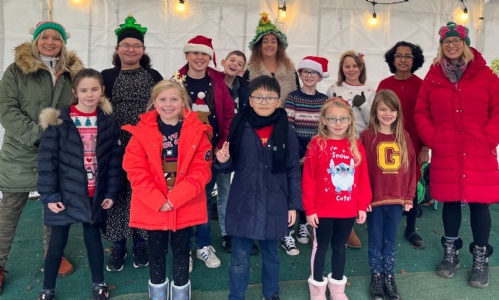 Our Signing Choir performed again at the Chiltern Open Air Museum on Saturday 3rd December and we were delighted to receive an email of thanks from their Events Manager, Michelle Luttrell
Can I just say a massive thank you to all of your wonderful choir. The singing made such a difference to the festive atmosphere of the event and our visitors have all said how much they enjoyed the singing and signing. It was so touching to see the children throwing themselves into performing. They were sounded so good and were full of enthusiasm and optimism and fun and a real credit to the school.
So once again, thank you for being involved and performing on such a cold weekend. It really did make our Christmas weekend very special.
Wishing you all a happy festive break.
Best wishes