Our chicks have hatched!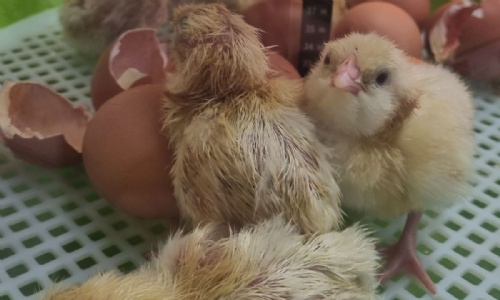 Our pupils (and staff!) couldn't have been any more excited by the arrival of our eggs from The Happy Chick Company on Monday! After 48 hours warming up in their incubator the eggs began hatching early on Wednesday morning and by 4pm we had 10 healthy chicks cheeping away!
Head to our special 'ChickWatch Spring 2022' page to see what happened in school yesterday and for updates on how the chicks are doing throughout the next week.