Perry the Mascot on tour!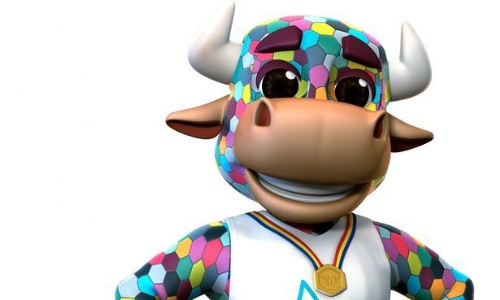 After the Inter-School Gymnastics Festival on Thursday last week, our pupils were lucky enough to return to school with a special friend in tow…Perry the Bull!
Perry is the official mascot for the Commonwealth Games in Birmingham this year and is trying to visit as many schools in the country as possible.
Perry has had a tour of the school this week, attended an assembly, completed a lap around the school field with Year 2, attended a PE lesson and had lots of photos taken with children during his time with us. He was then passed on to Bedgrove Junior School at the Inter-School Swimming Festival on Wednesday together with a letter telling them about the adventures he has had this week at Stoke Mandeville Combined School.
Fun facts about Perry:
The person who designed Perry is only 10 years old!
Perry is covered in hexagons which represent the coming together of everybody for the Commonwealth Games.
Perry is named after the 'Perry Barr' area of Birmingham which is very close to the stadium hosting the athletics and opening and closing ceremonies.
Check out Perry's adventures during his time at SMCS...