AVPSAA Cross Country Championships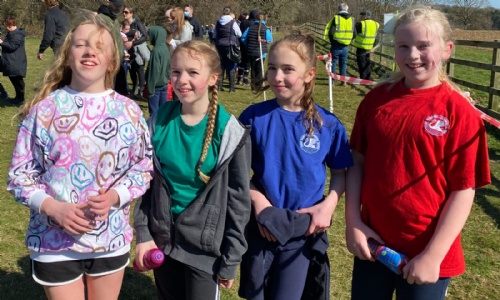 On Saturday 19th March, a team of children in Key Stage 2 went to take part in the Aylesbury Vale Primary Schools Athletics Association Cross Country Championship. We were part of 15 Primary Schools in Group B to take part in the cross country course at Ascott House in Wing. The course was 1250m long for children in Years 3 and 4, and 1500m long for children in Years 5 and 6, both with a tricky uphill section towards the end.
All of the children that took part represented the school incredibly well and they all tried their very best throughout the course. Unfortunately we did not win any medals, but are so proud and impressed with the dedication and resilience all of the children showed. Thank you both to the children who took part and to their parents for transporting them on a busy Saturday morning.