What are we Learning?
24th September 2021
This week, we have been experimenting with light and proving it travels in straight lines (see our photos).
We have also continued to read Goodnight Mr Tom and we have met a new character, Zach, who seems like an interesting chap! Our character descriptions have included metaphors and sentences which 'show, not tell'.
The children have worked extremely hard on mastering long multiplication and everyone feels much more confident with this now. It has been a week of hard work but with excellent results.
We enjoyed Spanish dancing this week and even the adults had a go.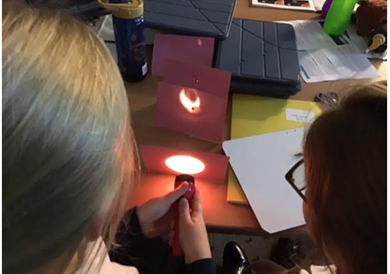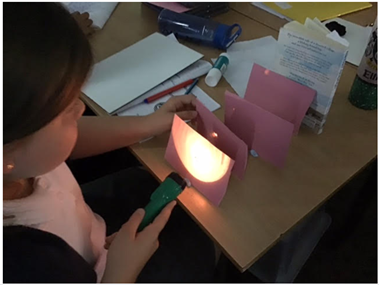 17th September 2021
This week, we have been working hard and getting into character during our study of Goodnight Mr Tom. We have written letters from different characters. We have also started to explore some of the language used during the time the novel was set and considered how language is continually changing. Mrs Tong has learned what some of the modern 'text speak' language means!
In maths, we have calculated using negative numbers and we have realised that we need to know our times tables in order to continue with long multiplication next week. In science we started our topic on light and looked at how our pupils change size when we go from the dark to the light.
We were fortunate to be able to enjoy some tennis coaching in addition to our usual Games lessons (see the photos below).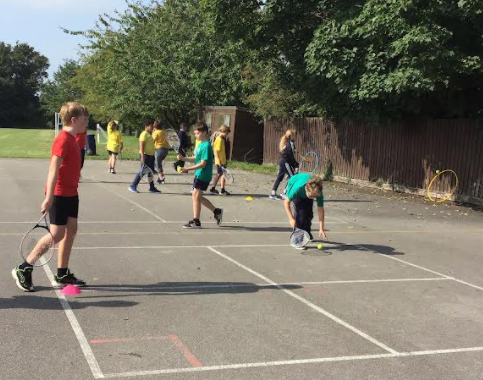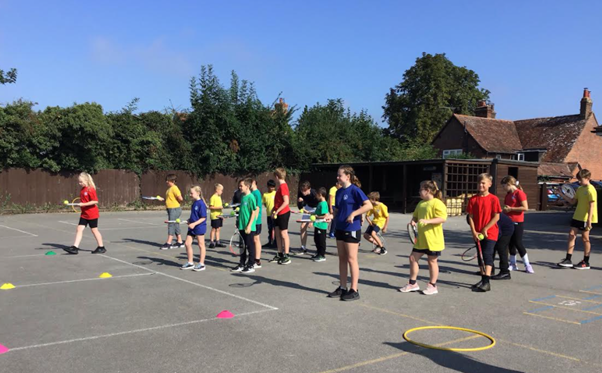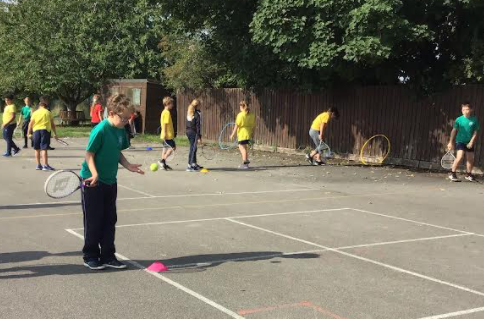 10th September 2021
Welcome to a new academic year! This is the final year of primary school and there are lots of exciting opportunities. The first of these was meeting our buddies in Reception class this week. We helped them into the lunch hall and assisted with opening packets and generally chatting. The Year 6 children were incredible at looking after the younger children. We will continue to do this for the first few lunchtimes until the children feel more confident.
At the start of the week, we carried out experiments with bubbles (see the pictures) and generally found that hot water created more bubbles with washing up liquid. Let's hope that the children used this fact when they help with the washing up at home! In maths, we have been looking at increasingly larger numbers and in English and History we have started our studies of the Second World War. WE are reading the novel Goodnight Mr Tom by Michelle Magorian to support this work. This week, we have also had the 11+ and all the children behaved in a mature and sensible way during this.