What are we Learning?
5th March 2021
This week, year 6 enjoyed a screen-free day on Monday and took part in an afternoon of games and team building skills. In the morning, we drew maps of Camp Green Lake from the novel Holes and we also worked together to complete a maths puzzle.
Some of us added models to the map too.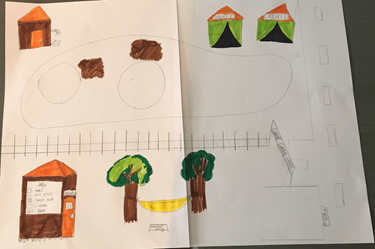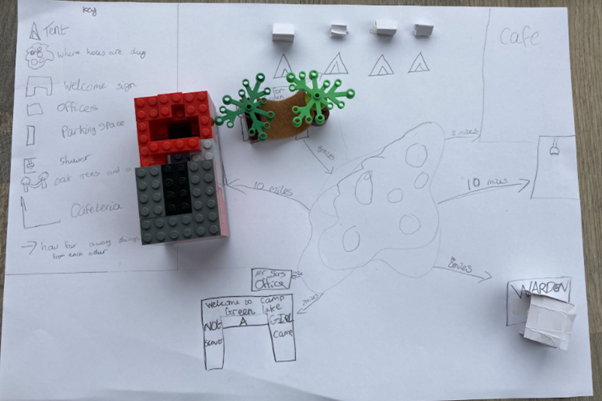 In maths this week, we have started to revise area and perimeter. When working out the area of rectilinear shapes and triangles, we have used our times tables skills again!
The teachers were very impressed with the maturity with which the children discussed the concept of heaven and what they understand by this as well as their understanding of what Christians believe. A great deal of respect was shown towards others in this lesson.
We all enjoyed World Book Day and we were really impressed with the costumes at home and at school. We spent the day looking at poems based on fairy tales (The Goldilocks Rap and Jack's Tale). Some children completed book marks and comic strips. We all started to learn one of the poems ready for a whole class performance when we are all back in school on Monday.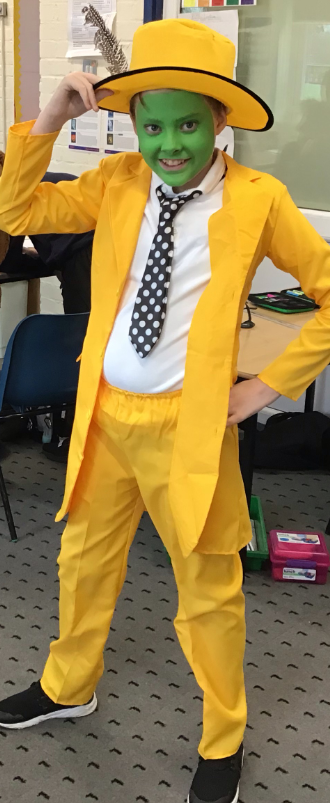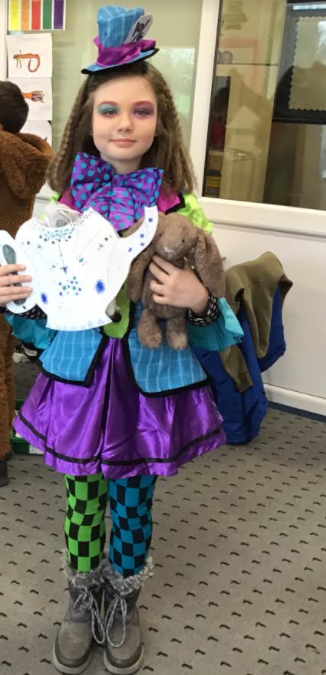 Pupils of the week are PsT for being helpful and kind to others in the class and EM for consistent excellence in her writing.
26th February 2021
This week we have continued to work on the book of Holes. In our reading of the book, we discovered that there was some important details left out of the story so we used this to our advantage to write our own missing chapters. We have called these 'Chapter 14a' and they have been a great way for us to show our creativity and to develop the characters in the story in our own ways. We have worked hard to include speech and action in our chapter; using the punctuation linked to speech accurately.
In maths this week we have worked on metric measures. We have been reminded what metric units of measure are used for measuring length, mass and capacity; have converted between these (g to kg, ml to l etc); have changed between miles and kilometres; and have worked with imperial measures - the calculations with these are much harder!
In computing this week we have stared to think about creating our own Podcast. We have listened to a number of Podcasts and have thought about what we like about these. We will now be choosing a topic of our own and completing an individual or group podcast throughout the rest of this term.
Science has been fun this week! In looking at how our body transports water and nutrients throughout our body, we were able to complete three experiments. The first involved soaking a jelly sweet in water to see what happens, the second longer experiment involves soaking an egg in vinegar followed by coloured water (we are still waiting to see what happens), and the third involved placing skittles in a circle and then pouring water onto the plate. The skittles have created some amazing patterns as you can see below.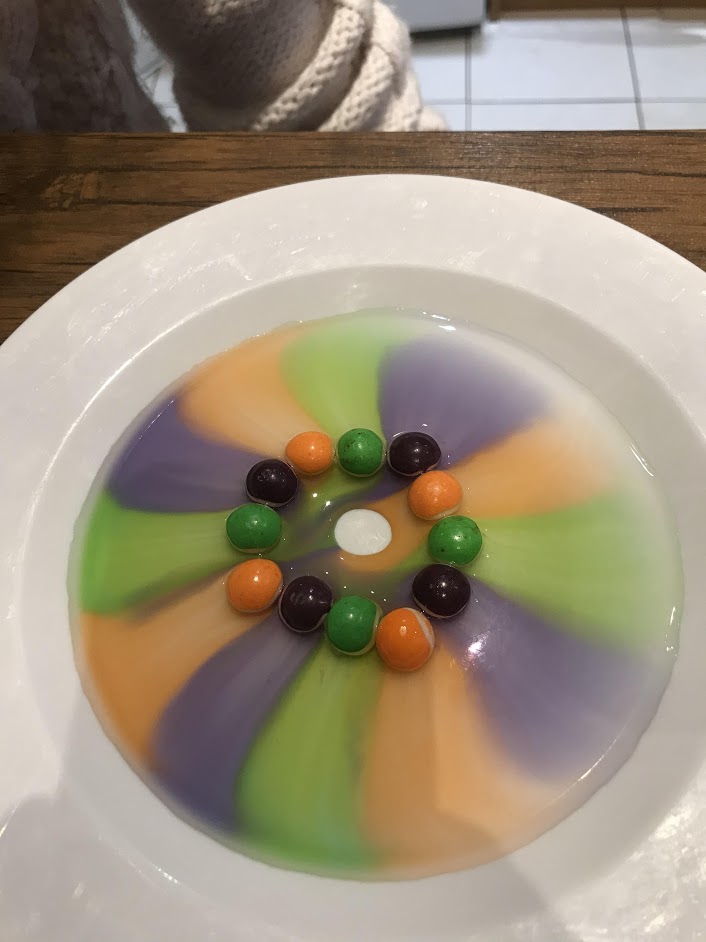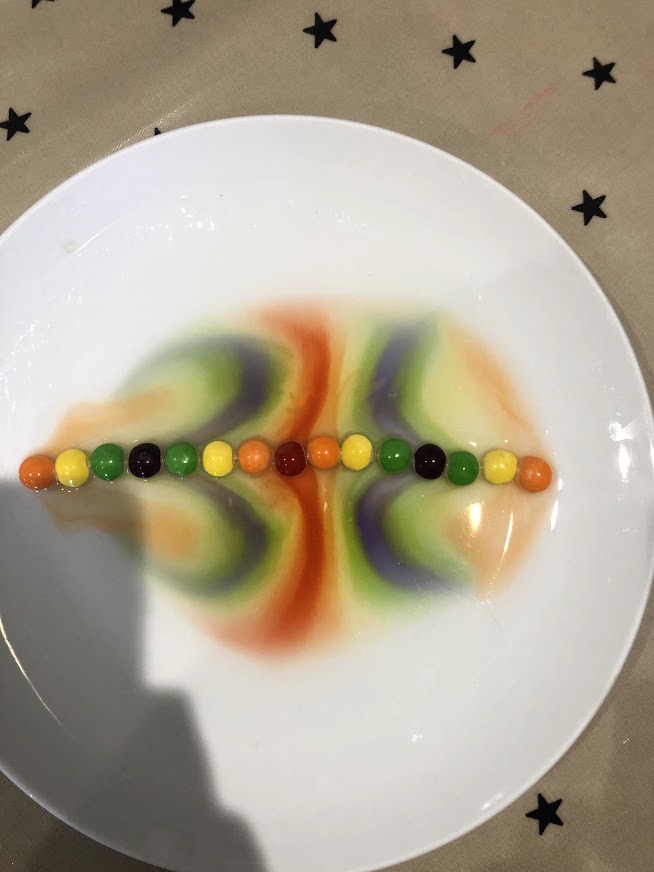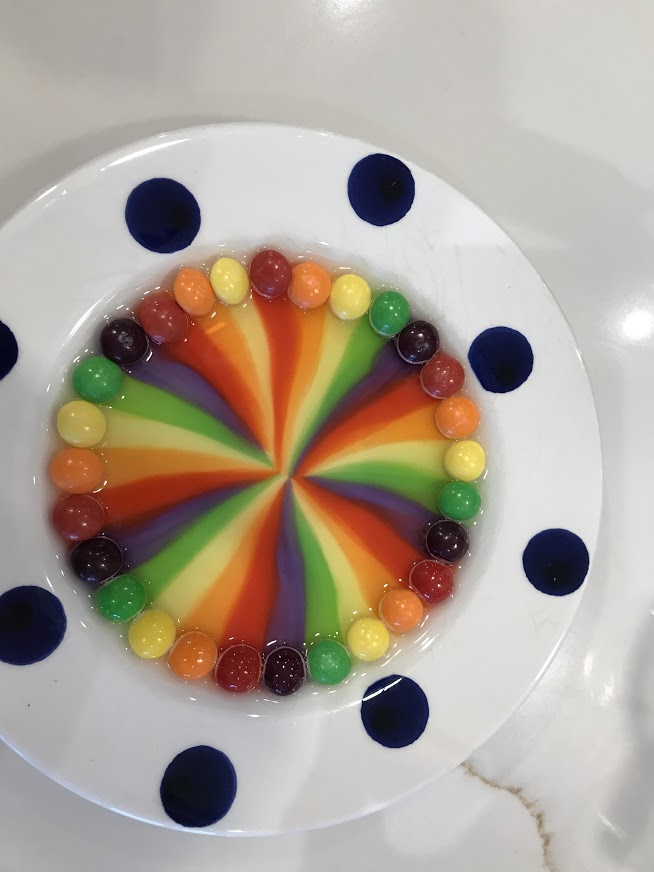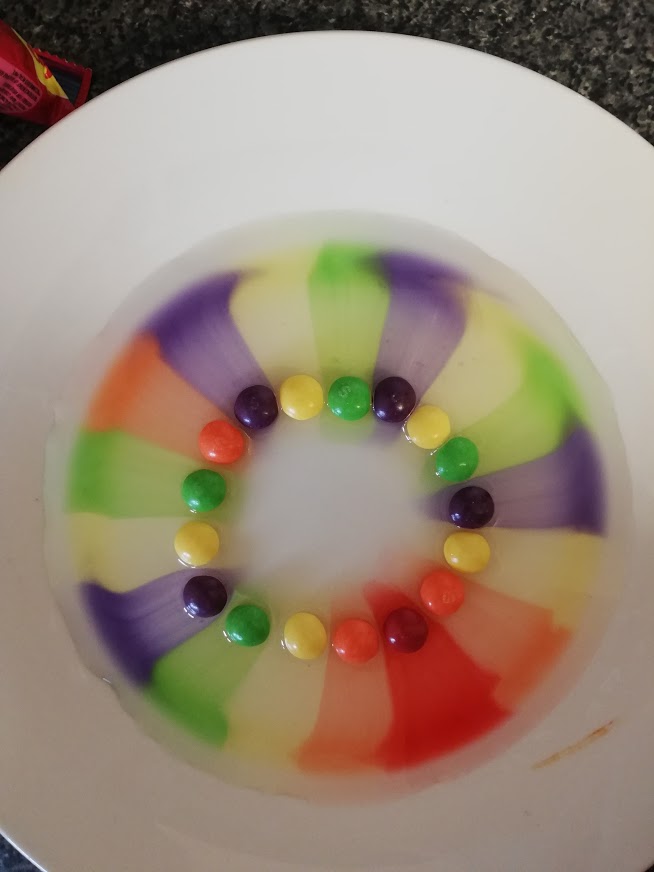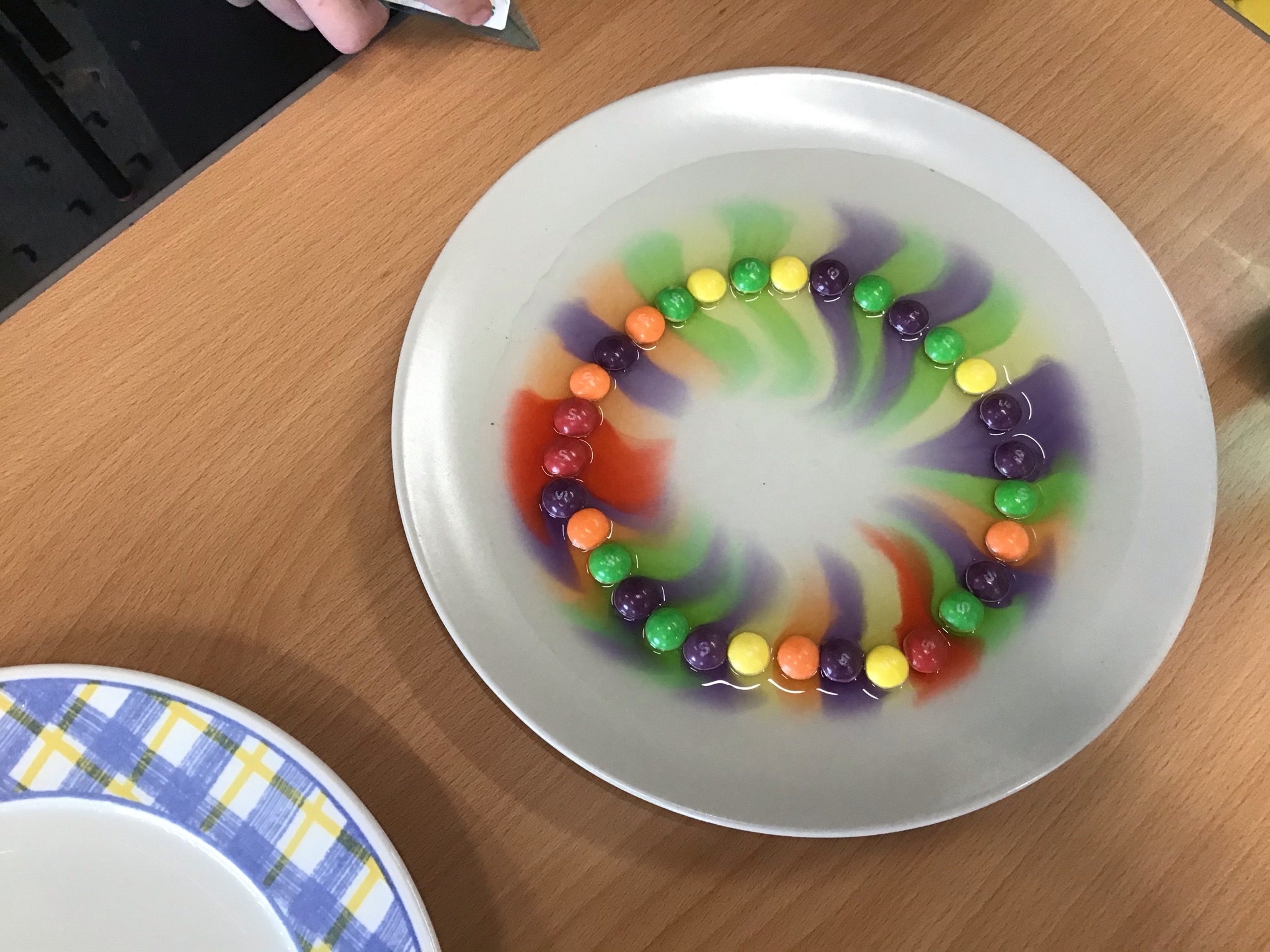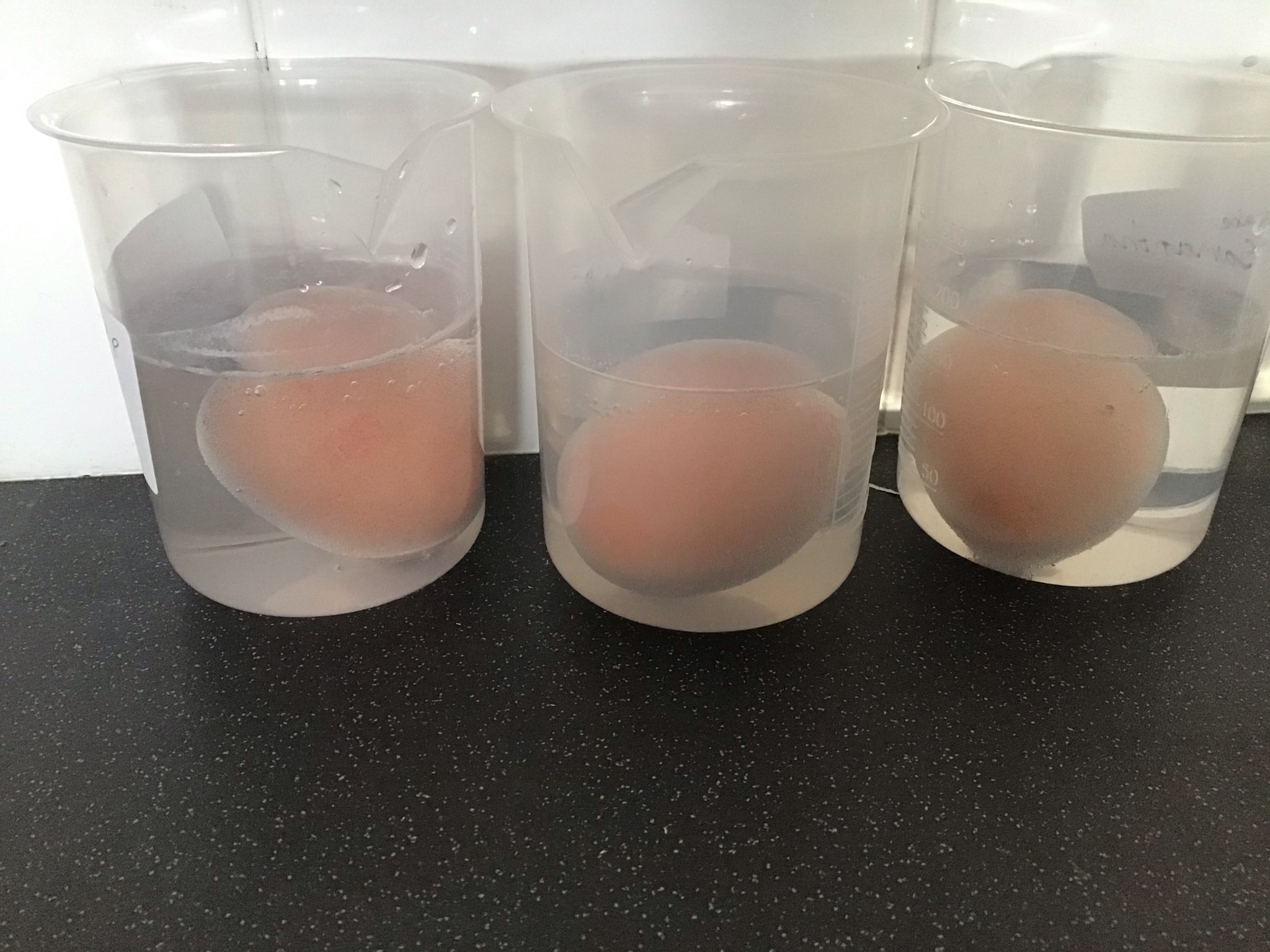 Pupils of the Week are SR for writing a great missing chapter for Holes and JFG for continued effort on her home learning.
12th February 2021
This week, we have had another good week of learning. In maths, we have been developing our skills in calculating with percentages, using 10% to find 5% and 20% etc. We have also found bar models helpful when solving these questions.
In English, we are continuing to read Holes by Louis Sachar and this week we have been thinking particularly about the deadly 'yellow-spotted lizards'. We have been collecting and researching information so that we can write our own fact file.
Our families helped us investigate pulse rates in Science and this week, we have gathered the results and written conclusions.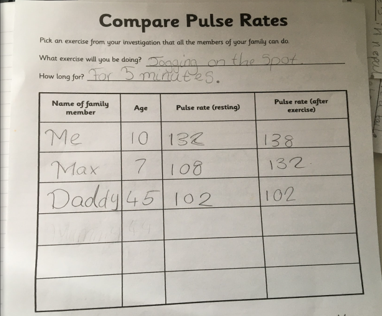 At home, Harry filmed himself completing the 'cup and peg' challenge so we all had a go at that in school too. We enjoyed timing each other and trying to improve when we repeated the exercise.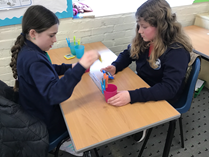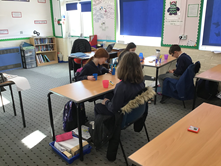 Pupils of the Week are AA for amazing participation during online lessons and LT for fantastic note taking in English.
5th February 2021
This week is Children's Mental Health Week. Year 6 have had enormous fun this week being creative both at home and in school and have created artwork, origami and sculpture based on different techniques. Here are a few pieces of our amazing work!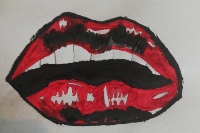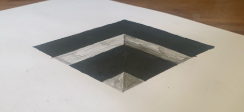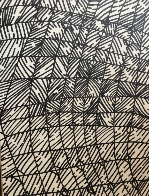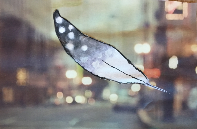 In English this week we have started our work based on the novel Holes by Louis Sacher. This story follows a boy, Stanley, who was sent to Camp Green Lake for stealing a pair of used sneakers. We have been introduced to the characters and the setting this week and have used this in our writing. We have produced a list of the strict rules at Camp Green Lake. These include:



In Maths this week we have begun to look at percentages. We know that percent means 'out of 100'. We have been using this knowledge to link percentages to both decimals and fractions and have found the equivalent percentage as a fraction and a decimal. We will next be moving on to find a percentage of an amount.
Pupils of the Week are JH for engagement and contributions in online lessons and NH-S for fantastic detailed written work this week in English.
29th January 2021
In English this week we have looked at another survivor story. We read the story of two men, Roger Chapman and Roger Mallinson, who were stranded at the bottom of the Atlantic Ocean in a submersible after a mechanical fault. We have used this amazing story to produce some fantastic poetry and story writing and have focussed on using dialogue to express the feelings of these brave men.
In Maths we have continued our work on decimals. We have used place value columns to help us to multiply and divide decimals by whole numbers. We have also looked at the relationship between fractions and decimals, allowing us to know the decimal value of common fractions.
In Science we have started our topic of The Circulatory System. This is an interesting topic and we have started it by looking at the role of our heart. We have labelled a diagram of the heart with its veins, arteries and chambers and have talked about the difference between oxygenated and deoxygenated blood (coloured red and blue on the diagram). We were able to watch a clip from 'Operation Ouch' to help explain the role of the heart within our bodies.
Pupils of the Week are PT for excellent focus and interaction and XC interesting and emotive writing.
22nd January 2021
This week we have spent a day producing work based on the piece of music 'Earth' by the composer Hans Zimmer. We have written letters to planet Earth and produced some music in the style of Hans Zimmer. We have also completed art work inspired by the music.
In English, we read a real -life story about a girl who survived a plane crash. We retold the story from different points of view and created 'Blackout poetry' where we selected vocabulary we liked from a page of the story.
Violent pitching continued for nearly ten minutes, throwing the aircraft out of the window, one of the engines glowing brightly. moments later plunged into darkness, went into a steep nosedive, couldn't see anything, suddenly everything went silent, rumbling over and over and over, plummeting towards ,jungle, momentarily glimpsed, trees spinning, like a patch of giant broccoli.
Violent pitching this way and that.
Gripping her mothers hand, plunged into darkness steep nosedive. Suddenly everything went silent. Tumbling over and over and over, rush of cold air plummeting down towards the jungle. Glimpsed trees spinning like a giant broccoli wedged firmly. Struck by lightening.
This week, we also carried out a science experiment, investigating the relationship between feet length and height. Scatter graphs showed us the patterns and also highlighted results where we may have made mistakes with our measuring.
Pupils of the Week are HJ for a great piece of rock & roll music and MP for fantastic art in response to music.