What are we Learning?
Friday 21st January 2022
This week, we have continued to look at poems written by TS Eliot about Cats. We have written in the style of poems such as 'Rum Tum Tugger' and 'Macavity'. We have also written a wanted poster for Macavity and written a playscript of a court case where he is tried for his crimes.
During maths, we have been continuing with division, looking at formal methods and also solving worded problems.
This week in RE, we listened to the story of the jasmine flower which is from the Sikh religion. We made our own jasmine flower garlands using tissue paper (shown in the photos).
During our topic, we learnt how Mayans represented numbers using lines for '5' and dots for '1' so that 3 lines equals 15 and 3 lines with a dot on the top is 16 etc.
In PE, we practised rolls and followed simple maps in orienteering on the playground.
On Friday, we enjoyed break the rules day.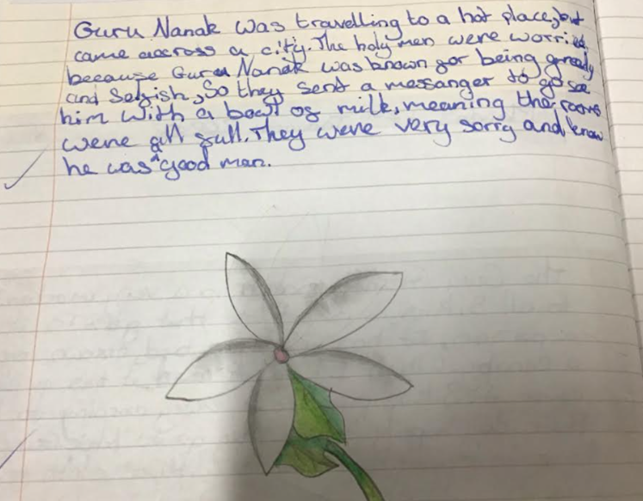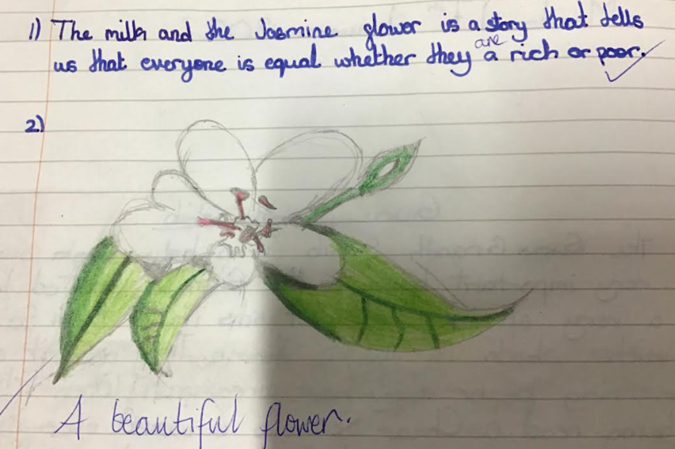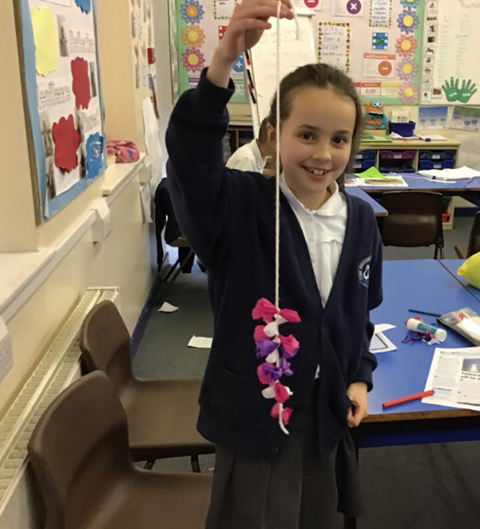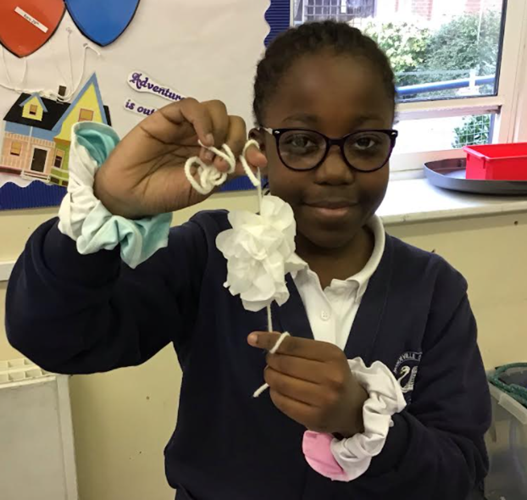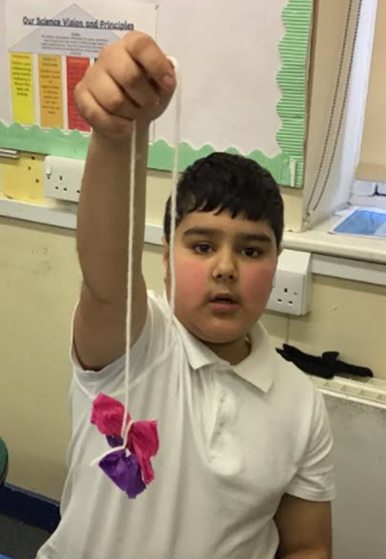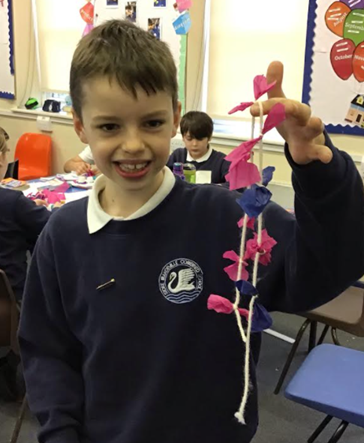 Friday 14th January 2022
We have had a full week of lessons this week and have been persevering with multiplication. We have learnt the importance of showing all our working out so that we can easily find any errors.
In English, we have been studying the poetry of TS Eliot. We have written our own verses based on 'Cats' and identified some of the language features send in these poems. We also watched a short clip from the musical which is based on these poems.
In RE, we considered books that are important to us and Mrs Tong shared some of her special books with the class, explaining why they were special. We illustrated mini books and explained why they were important.
We explored Mayan art and drew some of our own murals in the same style as those found at historical sites.
This week, we made a card for Mrs Andre and she sent a message to say how much she appreciated it and how it made her smile at a very difficult time for her.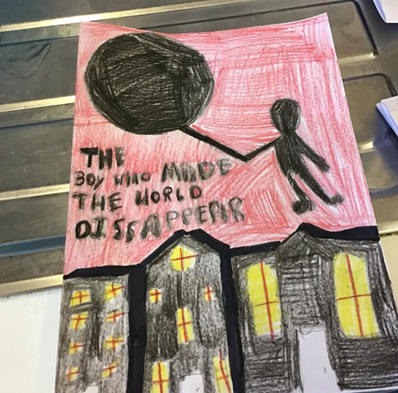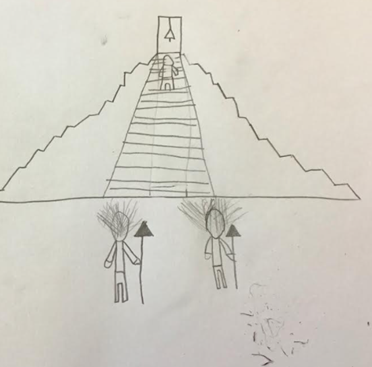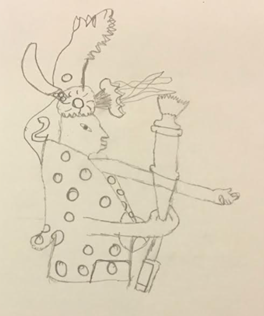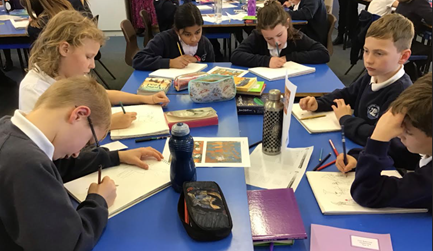 Friday 7th January 2022
Happy New Year!
This week, we have started our new topic about the Maya civilisation. We have been using atlases to label key sites and have also looked at the artwork the Mayans produced.
In computing, we are planning a podcast and working in small groups. We have been starting to write scripts for these.
During maths, we have been completing multiplication calculations. Our times tables knowledge has been very useful for this.
Friday 10th December 2021
In maths this week, we have been focusing on statistics and looking at different types of tables and interpreting the data. We had to use our knowledge of time, adding and subtracting to help us interpret the tables.
In English this week, we looked at a poem called Sir Autumn by Grace Nicholls. We were inspired to write our own poems entitled 'Lady Winter'. We used personification in our poems and some of made them rhyme.
In Geography, we finished our learning on Scandinavia. We used the iPads to research the human geography of Sweden, Denmark and Norway. We found out about population, currency, language and many more things.
In Science, we looked at reversible and irreversible changes. We learnt about how there are reactants that cause a chemical reaction to create a new product. We carried out our own investigation using bicarbonate of soda and vinegar. When these are put together it makes carbon dioxide. We put a balloon over a bottle and we could see the carbon dioxide inflated the balloon.
Friday 3rd December 2021
In English this week, we have been writing our own explanation texts. Our first one was 'How does the air powered snow machine work'. We might have jinxed the weather! Our second one was 'How does a Viking get to Valhalla'.
In maths ,we have been focusing on using the formal method for multiplication. We focused on making sure we were exchanging correctly.
In science, we planned our own investigations on dissolving. Some children looked at how the types of water, the speed of stirs or number of stirs had an effect on how quickly sugar dissolved.
On Thursday, we were lucky enough to visit the Church for the Christingle service. The Christmas festivities have finally begun.
In DT, we used our skills of building structures to create our own Viking Long houses. Some of us even went on a scavenger hunt outside to find natural materials for our houses.
Friday 26th November 2021
In English this week, we have begun a new unit of work on explanation texts. We have been looking at the features and looking at different examples of texts.
In maths we have focused on multiplication and using the formal column method for multiplication. We began the week multiplying 2 and 3 digit numbers before moving onto 4 digit numbers. We focused on using the method to help us solve problems.
In science, we have been learning about electrical conductors and insulators. First, we looked at different materials and identified them as conductors or insulators. Then, investigated which conductors would make the bulb the brightest. We found that the foil and coin worked the best.
In geography, we looked at the physical geography of Scandinavia. We mainly focused on Norway. Did you know that 9 of the tallest waterfalls are found in Norway? We also watched a video of the Northern Lights. We then wrote post cards home about what we saw in Norway.
In PE, we took part in the Buckinghamshire Commonwealth Games. Our sport was basketball and we had to try and score as many points as we could in 3 minutes. In the end we managed to score 35 points. Well done everyone!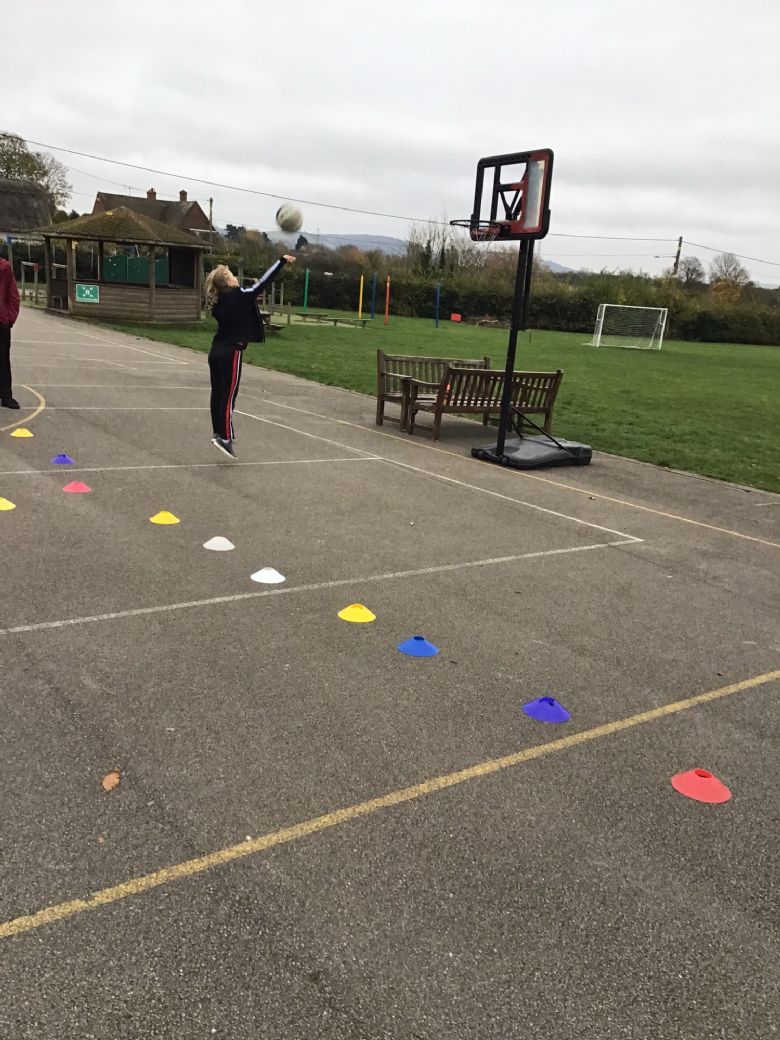 Friday 19th November 2021
This week has been Anti – Bullying week and we began the week with Odd Socks Day. It felt a bit strange wearing odd socks to school but we did to help us remember to celebrate our differences and how we are all unique. The theme for Anti Bully Week has been 'One Kind Word'. We thought about the kind words that we can say to each other and wrote these in speech bubbles. Also, we learnt about peer pressure and used role play to explore role play scenarios. We learnt there are two types of peer pressure, positive and negative.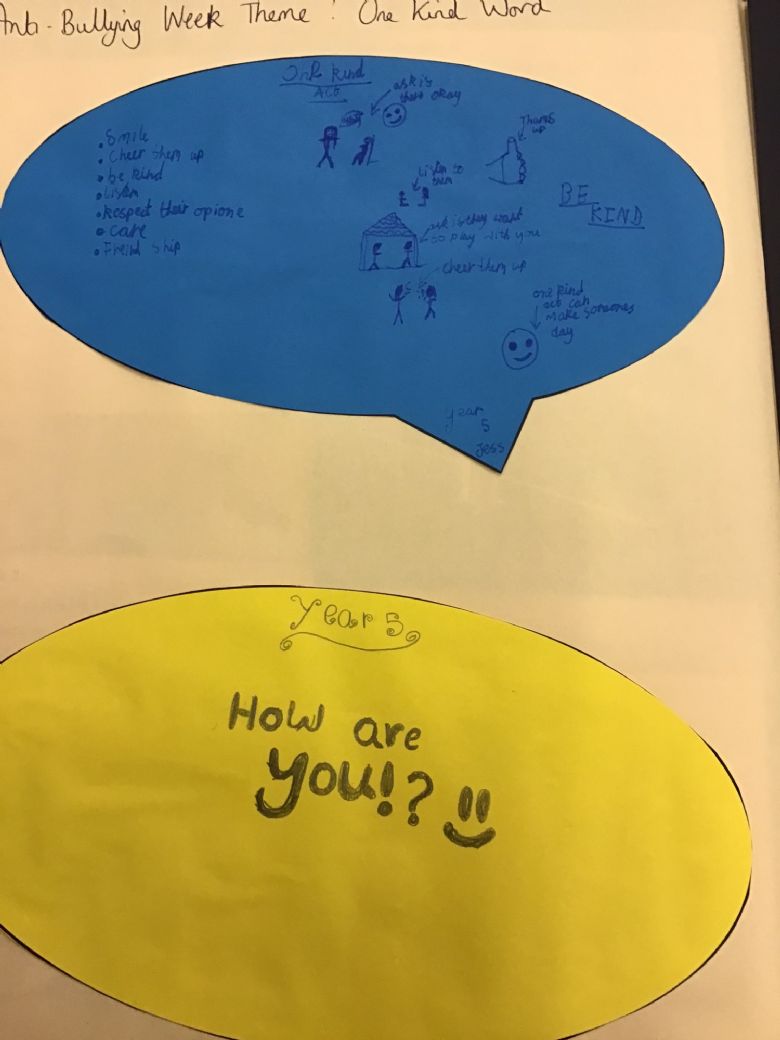 In English, we began to write our own Viking sagas. We focused on using description and how we can further the action by using speech. It was great to see so many of year 5 working hard to listen to feedback and improve their writing.
In maths, we focused on statistics and collected our data and created graphs. We focused on different types of graphs and interpreting them. We found line graphs tricky and found using a ruler really helped us to interpret them.
In science, we explored what materials make the best thermal insulators. We found that foil made a good insulator and that wool wasn't as good.
In DT, we have been working on structures and today we explored how to make structures really strong. We used cocktail sticks and sweets to do this. We found that we needed to make sure we had cross bars to help make them strong.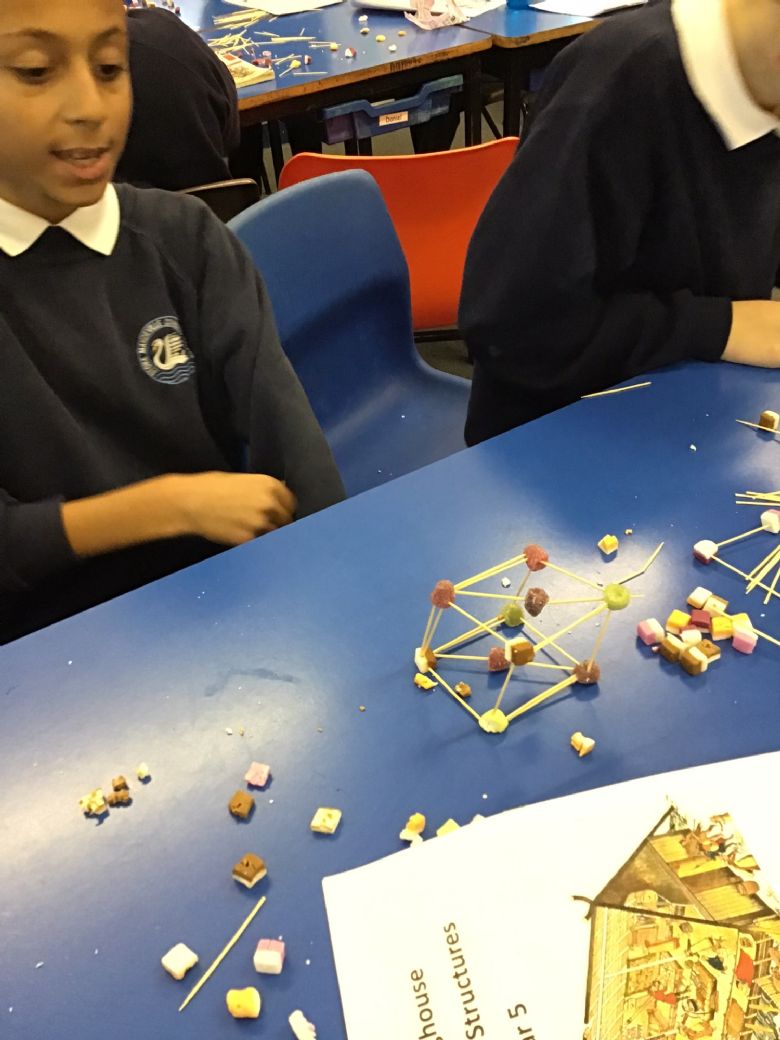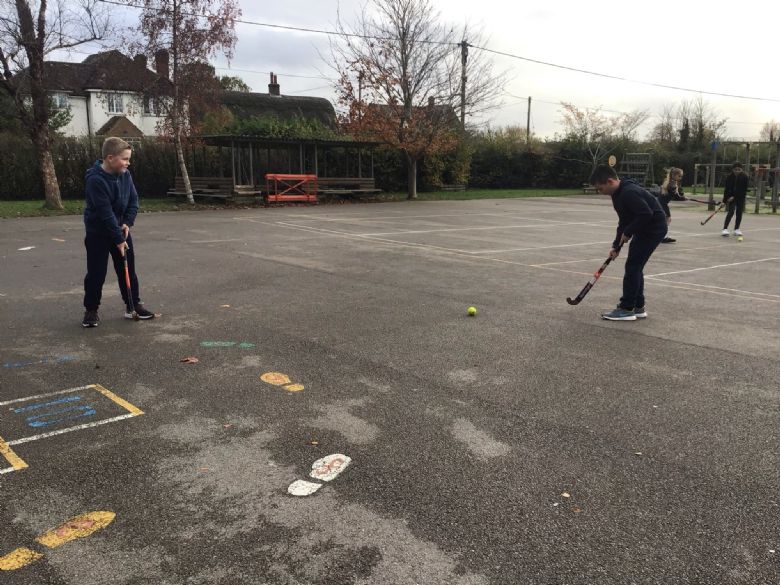 In PE, we have been taking part in Hockey and we have focused on the skills of tackling and defending.
Friday 8th November 2021
It has been another busy week that has flown by in year 5.
In English, we have focused on the Viking sagas. We took part in role play and had a go at re- writing some of the sagas. We have also planned our own Viking sagas ready for next week.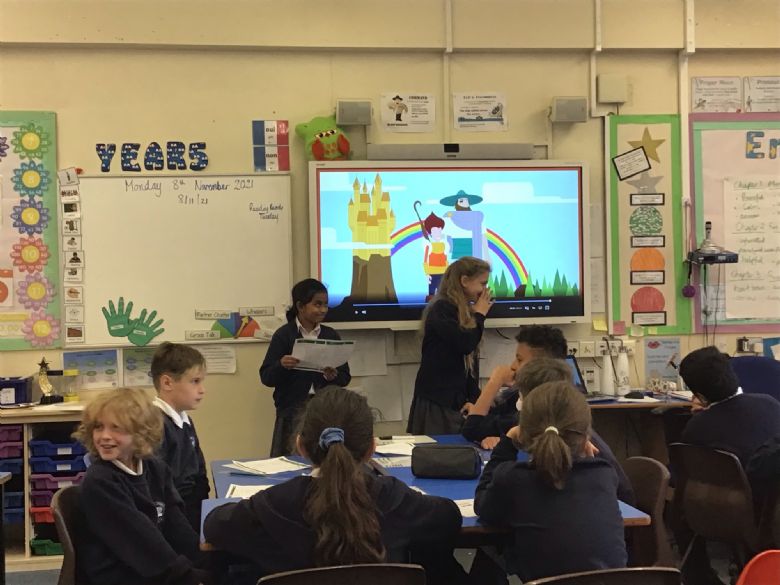 This week it has been Maths Week in England. We have celebrated this by taking part in fun maths activities all week. We have taken part in the England Rocks TT Rockstar competition. We carried out investigations which involved us having to work in pairs to find as many possibilities which meant we had to work systematically. On Thursday, it was the Mathematics World Cup. We got to be active and practise our times tables at the same time.
In science, we started our new topic on Properties and changes of materials. We investigated the properties of materials. We looked at flexibility, magnetism, hardness, permeability and transparency.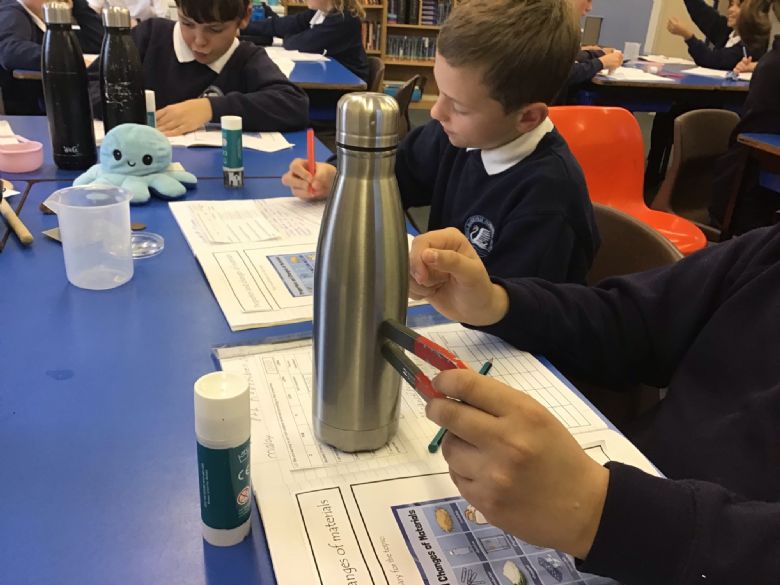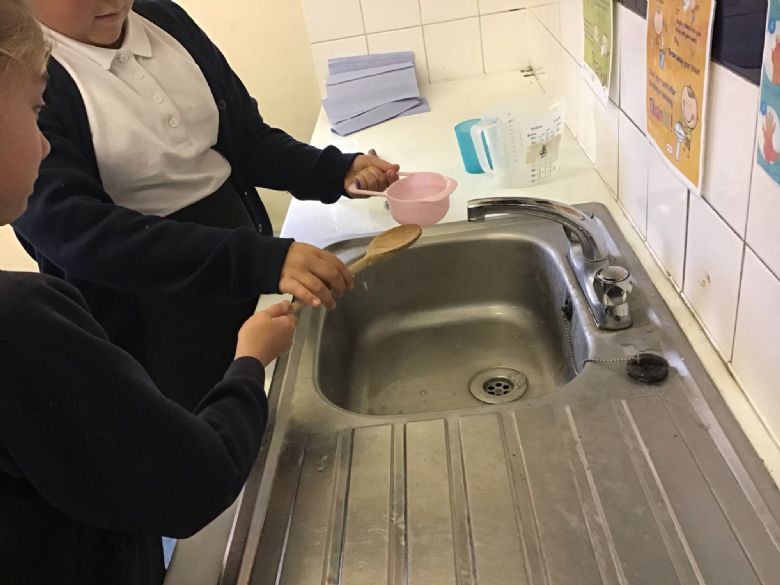 In topic, we used the iPads to locate cities in Scandinavia. We also learnt about the climate and weather in Scandinavia and used graphs and charts to help us learn about the different types of climates.
We began a new DT project, Viking Long houses, and we began the project by researching Viking Long houses.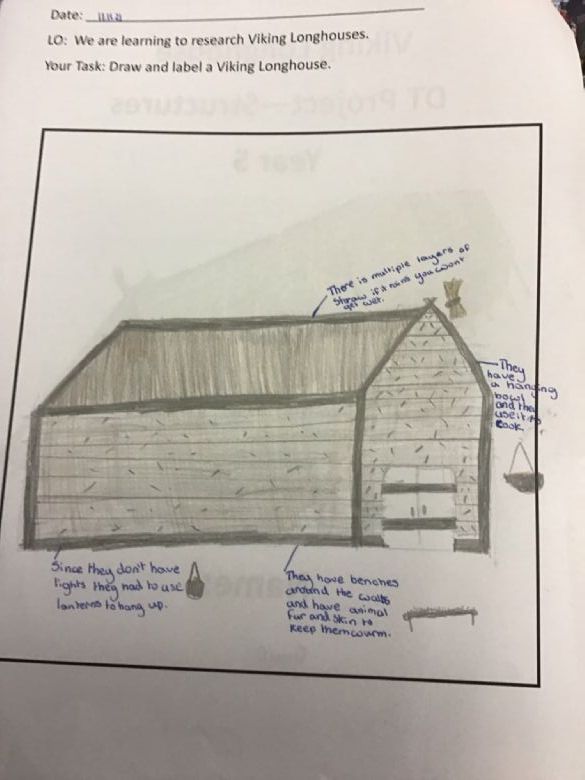 Friday 5th November 2021
It has been a short week but we have managed to fit a lot in. This week in school it hs been Black History Week. Each class picked an individual to study. In Year 5 we have been looking at Rosa Parks. We became historians and looked at different sources to find out what happened on the day Rosa Parks sat on the bus.
In English, we took part in role play and wrote some recounts. We used the ipads to research Rosa Parks in computing. In Art, we worked together as a whole class to create a picture of Rosa Parks. It looks brilliant! We also did our own individual pictures too!
In maths, we have focused on dividing by 10, 100 and 1000. We focused on remembering that we are not just taking a zero away and how the value of the number changes when we divide. We used the inverse to help us solve problems and made sure we explained our reasoning.
On Thursday, it was Outside Learning day. It was a very cold day, but we wrapped up warm and headed outside. We went on a listening walk and created sound maps of the school playground and field. We heard all sorts of sounds including birds and the rustling leaves.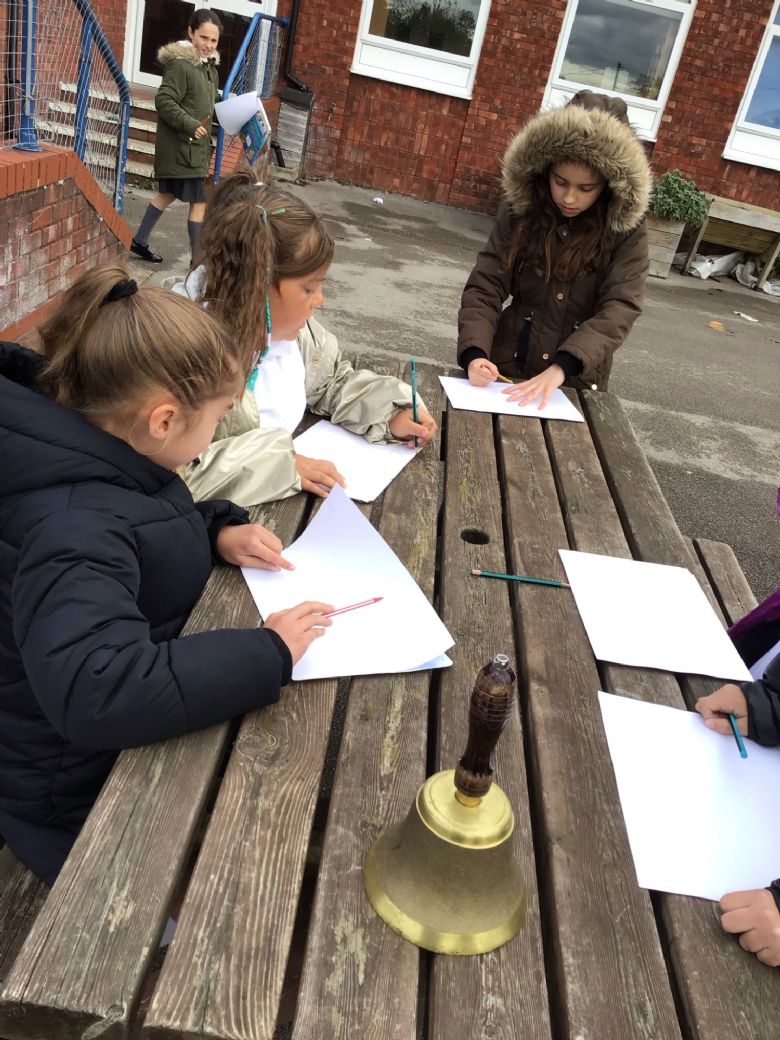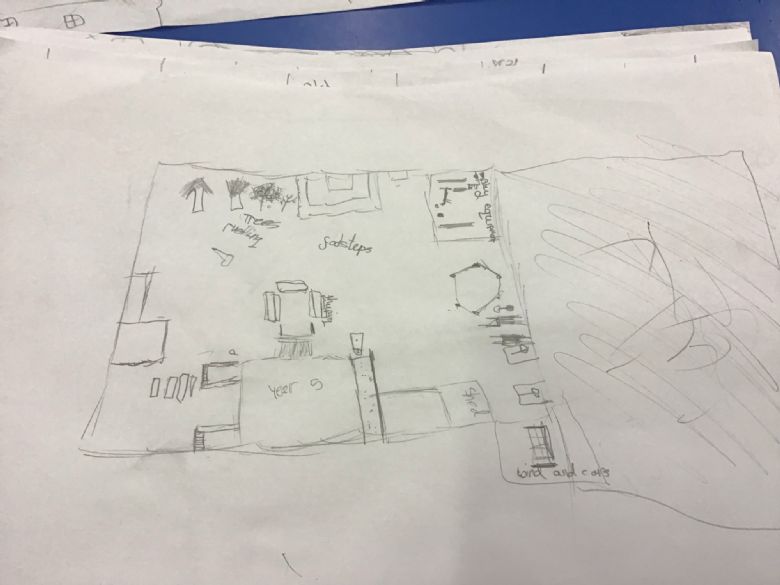 Friday 22nd October 2021
It has been a challenging week in year 5 with lots going on but they have coped really well. Well done everyone! On Monday it was 'Be Bright, Be Seen day' and some of came into school wearing bright accessories. On Friday, we wore red to show our support for 'Show Racism the Red Card'.
In English, we had a special week based on a famous poem by Lewis Carroll called 'The Walrus and the Carpenter'. It is a great poem full of personification! We practised performing it, taking part in a role play and then wrote a recount about the night when the sun shone and all the oysters got eaten!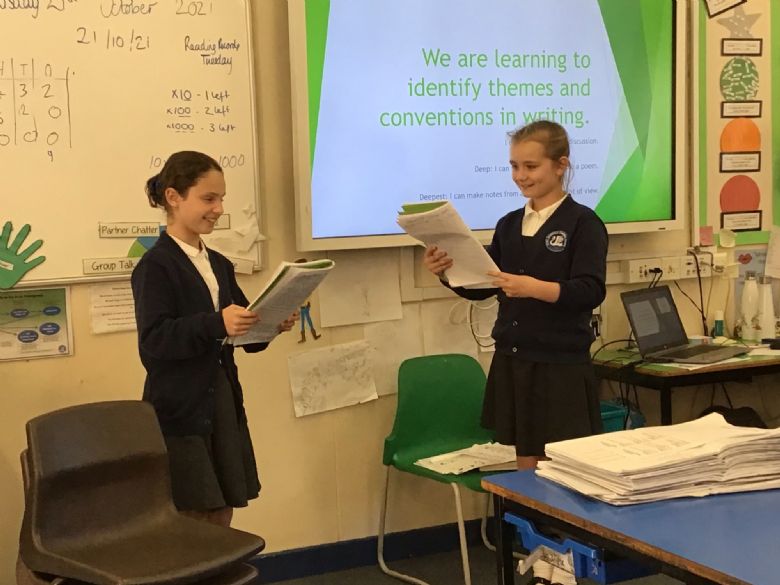 In maths, we have continued our work on multiplication. We have focused on cubed numbers and multiply by 10, 100 and 1000. We have to remember that when we are multiplying we are not just adding a zero!
In Science, we focused on the moon. For our homework we were set to look at the moon each night for a month and see what we noticed. We noticed that it looks a bit different each night. We discovered that the moon has different phases and the technical term for the moon is satellite.
Our art this week, was also linked to our topic of Earth and Space and we created some brilliant solar system pictures.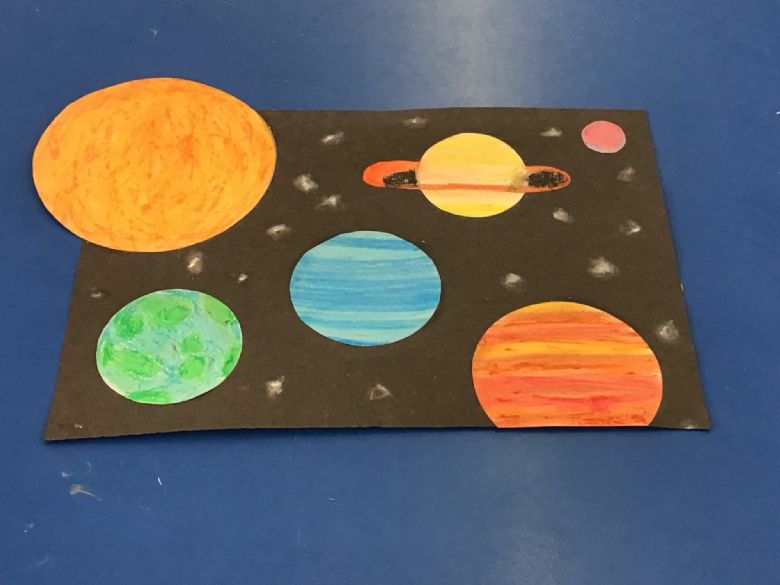 In Topic, we found about what it is really like to be a Viking. We learnt about Viking society, laws, homes and clothes. We created a Viking passport to present the information we found out.
Friday 15th October 2021
We can't believe another week has gone by in Year 5 so fast!
In English, we finally finished our class novel 'Viking Boy' by Tony Bradman. It had such a dramatic ending and we really enjoyed it! We took part in role play and wrote book reviews with recommendations for the book.
In maths, we have focused on factors, prime numbers and square numbers. All our practise of times tables has really been helping and we are getting more confident with finding factors!
In science, we played a new version of What's the Time Mr Wolf based on time zones! We had been learning about how the Earth orbits the sun and spins on it's own axis and this is why we have time zones.
In topic, we learnt about the Viking alphabet. We wrote secret messages to each other!
In art, we put all our skills together that we have learnt during our Viking art lessons. Check out our work during parent's evening on display in our classroom.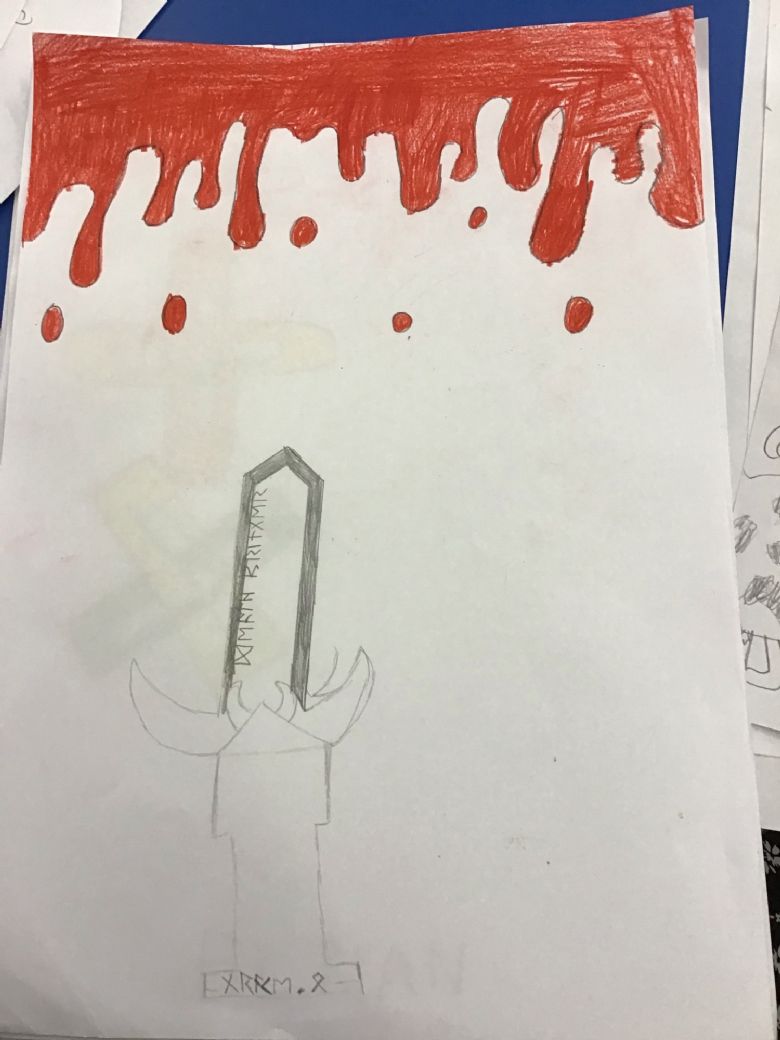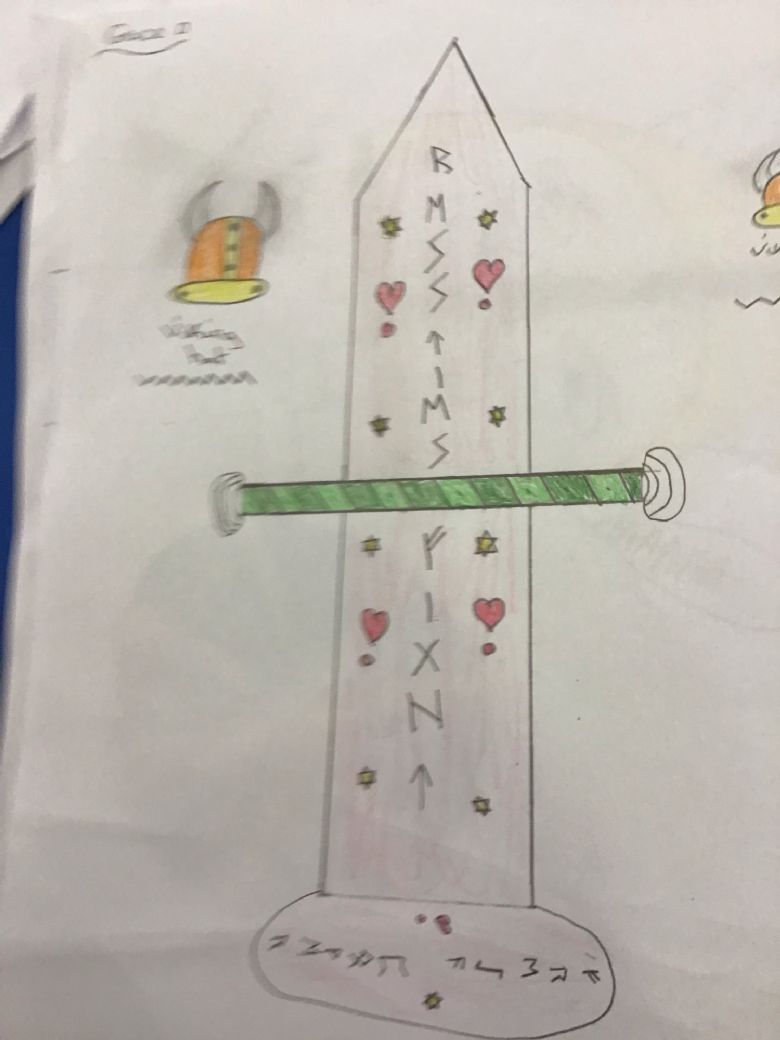 Friday 8th October 2021
It has been a great start to October with lots of great learning taking place in Year 5.
In English, we have focused on making predictions and we have written our own version of Chapter 13 of Viking Boy. We will get to find out if our predictions were correct next week!
In Maths, we have begun a new topic on multiplication and division. We have focused on multiples and factors this week and we've realised just how important it is to know our times table facts off by heart!
In Science, we learnt about how night and day happened and we explored this using balls and torches.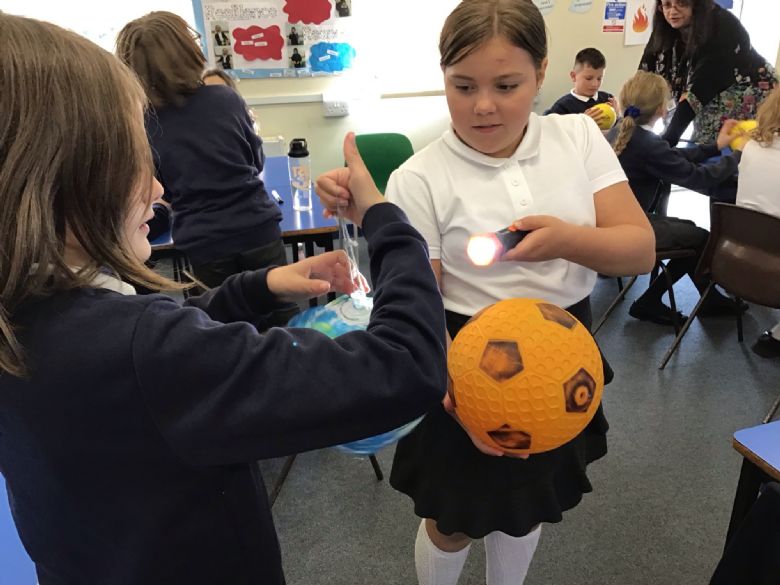 In topic, we used the iPads to research Viking Gods and Goddesses and we found out some really interesting facts. We created beautifully presented fact files.
In RE, we looked at our question 'How far do Sikhs go for his or her religion?' We focused on Sikh weddings this week and learnt about some of the rituals that take place at a Sikh wedding.
1st October 2021
It's the final week of September and what a busy one it has been.
This week we have been thinking about Harvest and many of us brought in things for the Harvest collection. We wrote our own poems and have created a fantastic display in the corridor. We also had a special assembly and Year 5 sung the Harvest Samba to the rest of the school.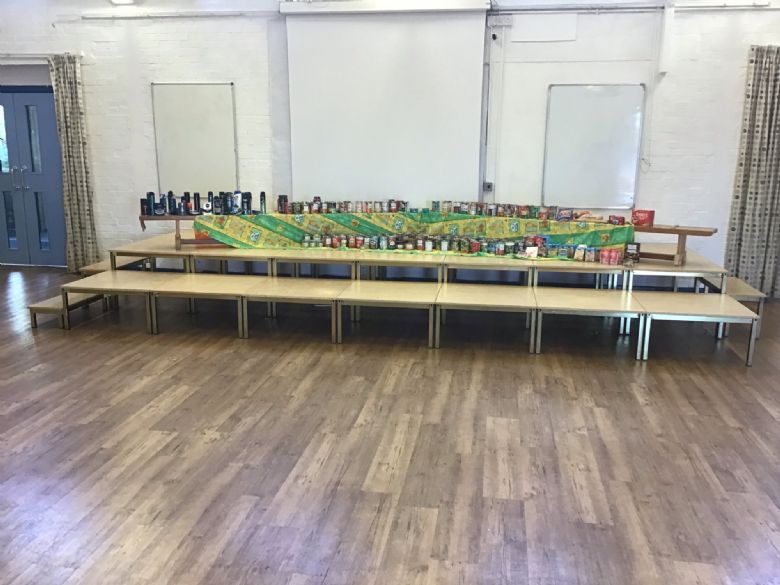 In English, we continued with our class novel Viking Boy. This week we have focused on newspapers. We have learnt about the features and then planned and written our own reports.
In Maths, we have been focusing on subtraction and looking at how we use rounding and estimating to help us with addition and subtraction.
In Topic, we used the iPads to research King Alfred the Great. We had to find out why he is the only King in history known as 'great'.
In art, we continued looking at Viking art. We focused on looking at animals and knot patterns. It was quite complicated to draw some of the knot patterns but everyone had a good go!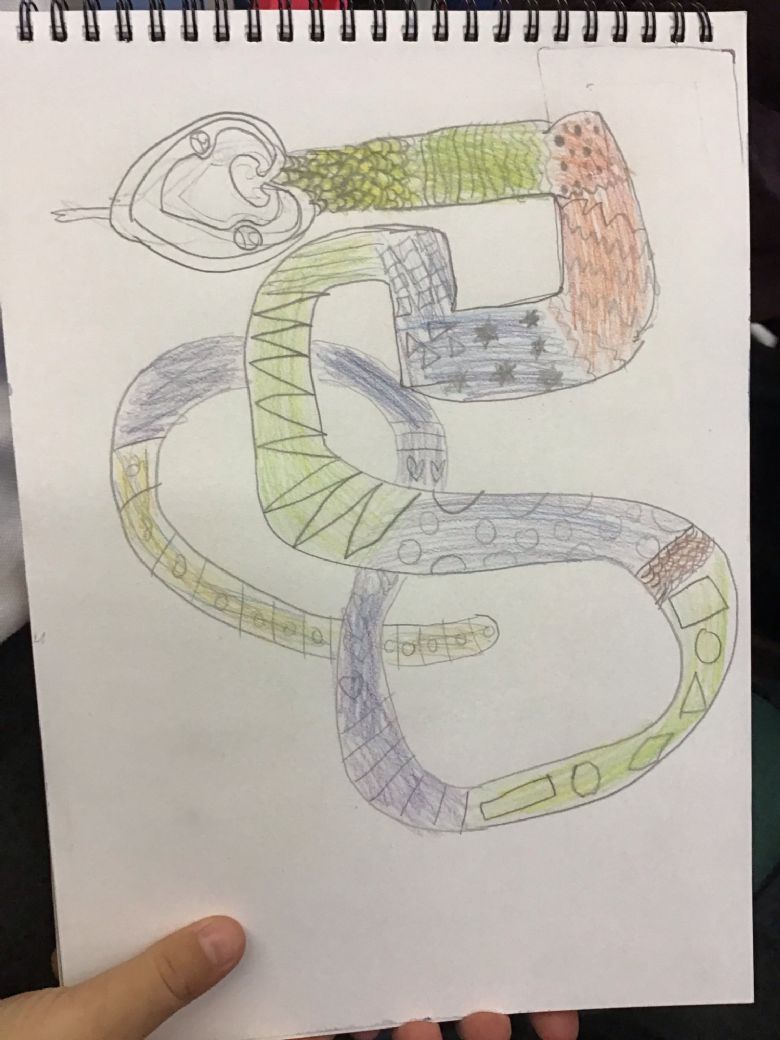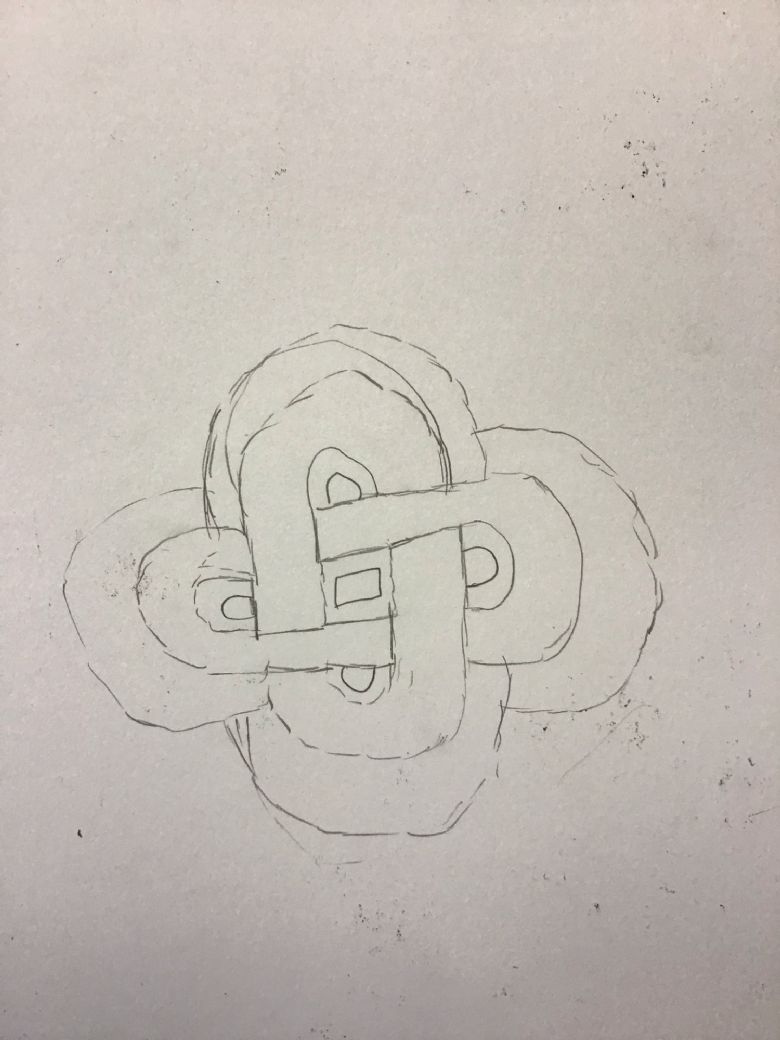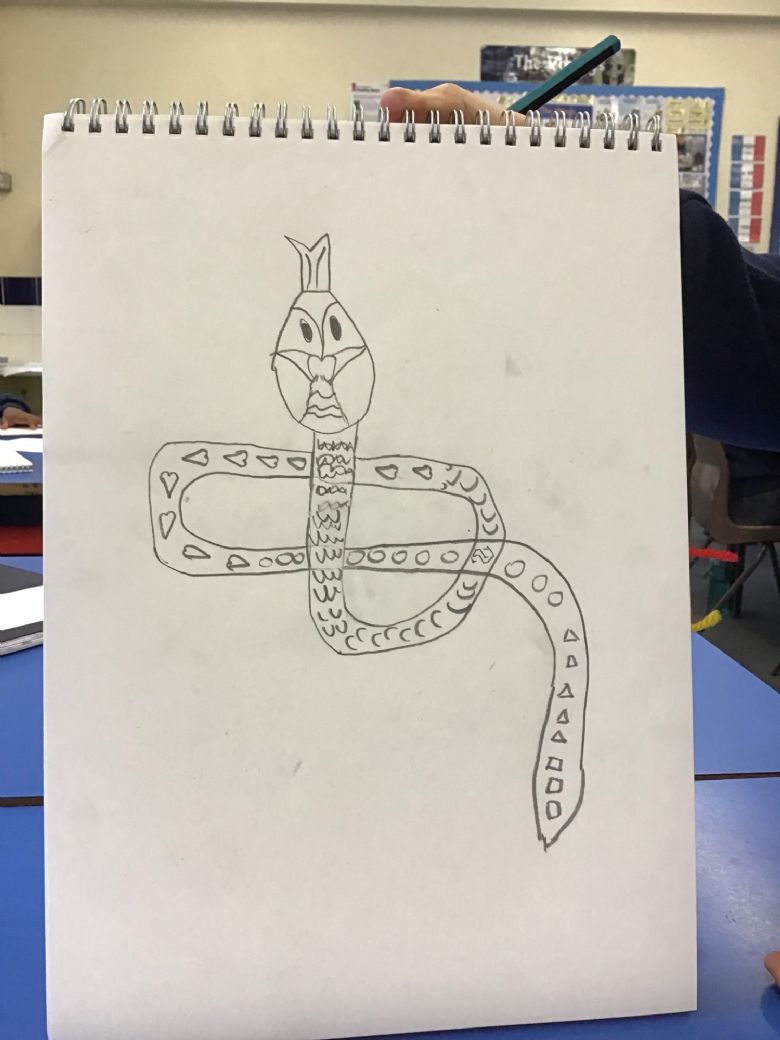 In PE, we have been focusing on netball and this week focused on the skill of pivoting. We took part in pivoting drills and games.
We took a look through history in our Science lessons this week when we found out how theories changed on what is in the centre of the universe. We learnt two new science words, geo- centric and helio-centric. We found out that there were some great scientists who used what they saw to know that the Sun was at the centre of our universe but couldn't prove it because the technology wasn't there. Once telescopes were invented people started to believe it was the sun at the centre and not Earth.
24th September 2021
Lots of exciting learning has taken place this week in Year 5.
In English, we have continued with the gruesome story of 'Viking Boy'. We were introduced to more villains in the story. We focused on the different characters and thought about their perspective in the story, writing diary entries to show this.
In maths, we began a new topic on addition and subtraction. We have focused on adding and subtracting 4 digit numbers using the formal method, column addition and subtraction. We have focused on using this method to support us in problem solving.
In Science, we used the iPads to research the planets in our solar system. We learnt a mnemonic to help us remember the order and then presented our new knowledge using google docs and drawing.
In topic, we focused on how the Vikings continued to invade Anglo – Saxon Britain. We learnt about Danelaw and the peace treaty that happened at that time to stop the vicious Vikings fighting. We created our own comic strips to show the timeline of events.
On Fridays, we are really lucky to have Mr Kitchen come in to teach us trumpets. We all had great fun and made lots of sounds with the trumpets which could be heard across the school.
On Friday, we were also lucky enough to take part in an Olympic dance workshop. Our country was Jamaica. We took part in a dance called Soca. It's a fast dance where you keep bouncing. We learnt a routine before taking it in turns to be the leader of the Soca dance! It was great fun!
17th September 2021
In English, this week we continued with our novel 'Viking Boy'. We took on the role of the main character Gunnar and wrote a diary entry. We focused on describing feelings and using paragraphs.
In maths, we have continued our work on place value. We have looked at numbers to a million and compared and ordered them. We have explored negative numbers and Roman Numerals.
In topic, we learnt about the first Viking invasion in Lindisfarne. We took on the role of a news reporter from both sides, an Anglo - Saxon and a Viking.
We were lucky to get the chance to have an extra PE session focusing on tennis skills. We learnt about the different types of serves and focused on being accurate.
In Science, we began our Earth and Space topic. We began by discussing what shape the Earth is. We looked evidence from the past and found out what shape the Vikings thought Earth was. This week, for homework we have been asked to look at the moon and keep a moon diary, in readiness for learning about the different phases of the moon.
10th September 2021
It has been a busy first week and we have been busy getting used to new routines.
In English, we began our work on Viking Boy by Tony Bradman. Already, we have learnt a lot about just how gruesome the Vikings are! We have focused on using relative clauses in our writing and even learnt a special song to help us.
In Maths, we have been focusing on working with numbers up to a million. We have compared, ordered and rounded them.
In Science, we carried out an investigation to find out what temperature of water was the best for a bubble bath. We made sure we carried it out fairly and presented our results using tables and graphs.
In topic, we began learning about The Vikings. We were time travellers and went all the way back to Anglo- Saxon times. We found out what life was like before the Vikings invaded. Next week, we will be learning about the Viking invasion. Also, in Art we looked at different styles of Viking art work and chose our favourite style.