What are we Learning?
Friday 15th October 2021
We can't believe another week has gone by in Year 5 so fast!
In English, we finally finished our class novel 'Viking Boy' by Tony Bradman. It had such a dramatic ending and we really enjoyed it! We took part in role play and wrote book reviews with recommendations for the book.
In maths, we have focused on factors, prime numbers and square numbers. All our practise of times tables has really been helping and we are getting more confident with finding factors!
In science, we played a new version of What's the Time Mr Wolf based on time zones! We had been learning about how the Earth orbits the sun and spins on it's own axis and this is why we have time zones.
In topic, we learnt about the Viking alphabet. We wrote secret messages to each other!
In art, we put all our skills together that we have learnt during our Viking art lessons. Check out our work during parent's evening on display in our classroom.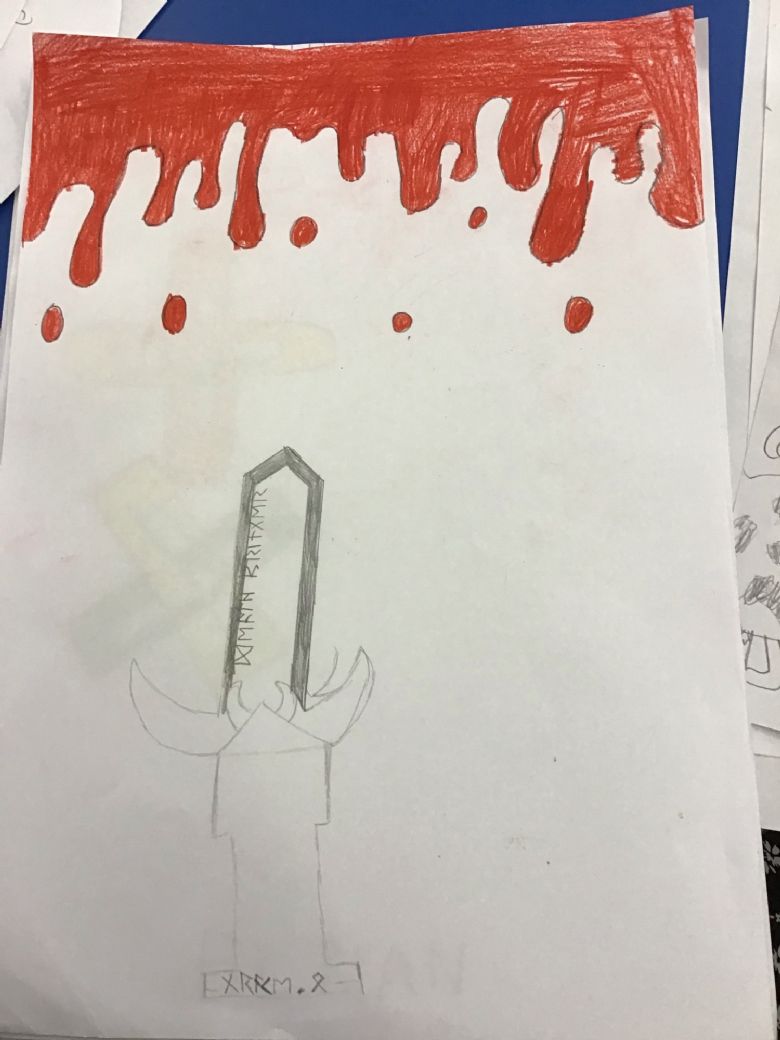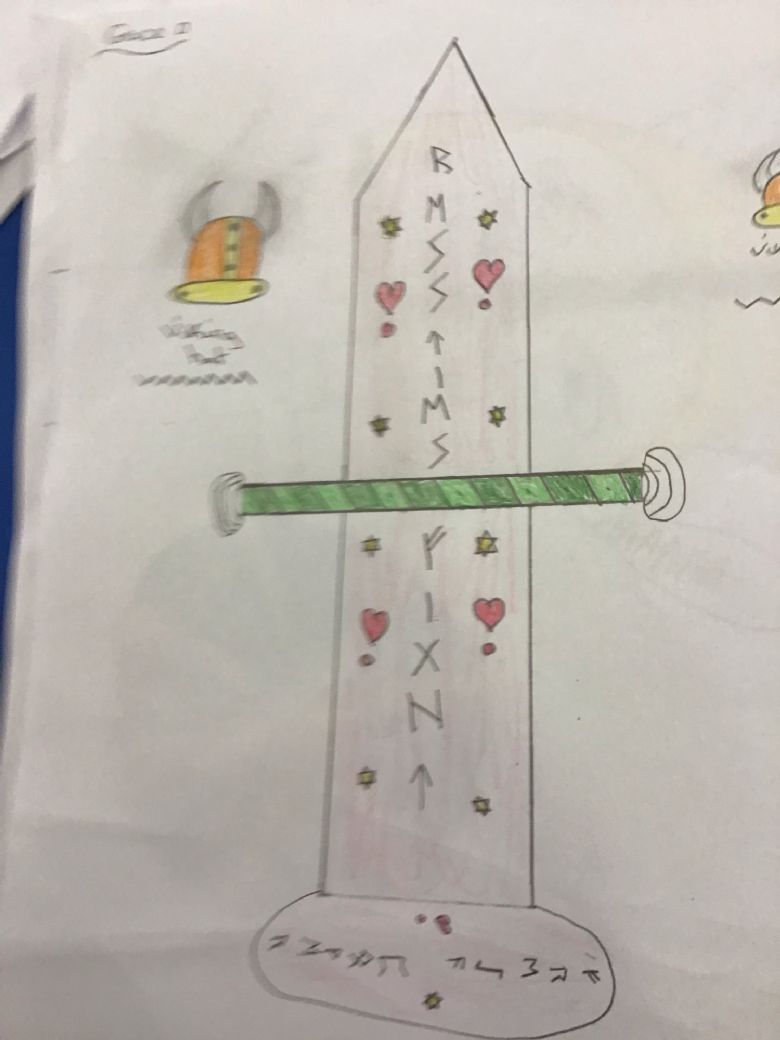 Friday 8th October 2021
It has been a great start to October with lots of great learning taking place in Year 5.
In English, we have focused on making predictions and we have written our own version of Chapter 13 of Viking Boy. We will get to find out if our predictions were correct next week!
In Maths, we have begun a new topic on multiplication and division. We have focused on multiples and factors this week and we've realised just how important it is to know our times table facts off by heart!
In Science, we learnt about how night and day happened and we explored this using balls and torches.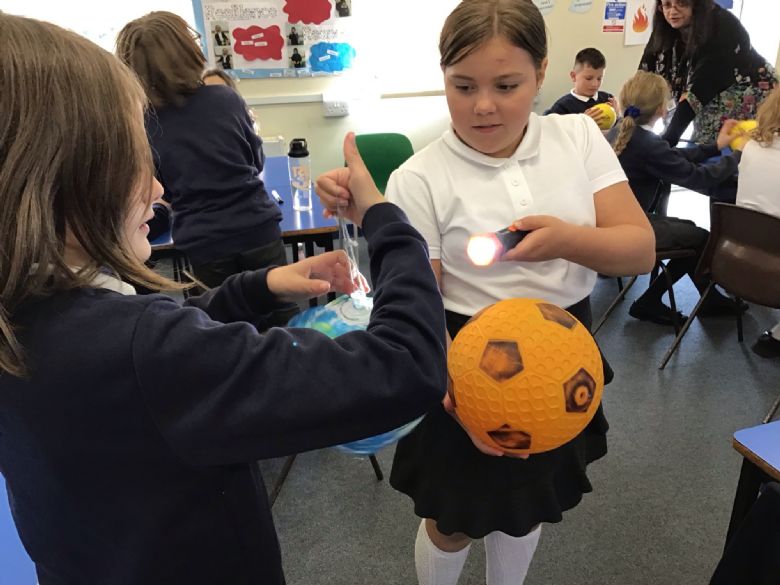 In topic, we used the iPads to research Viking Gods and Goddesses and we found out some really interesting facts. We created beautifully presented fact files.
In RE, we looked at our question 'How far do Sikhs go for his or her religion?' We focused on Sikh weddings this week and learnt about some of the rituals that take place at a Sikh wedding.
1st October 2021
It's the final week of September and what a busy one it has been.
This week we have been thinking about Harvest and many of us brought in things for the Harvest collection. We wrote our own poems and have created a fantastic display in the corridor. We also had a special assembly and Year 5 sung the Harvest Samba to the rest of the school.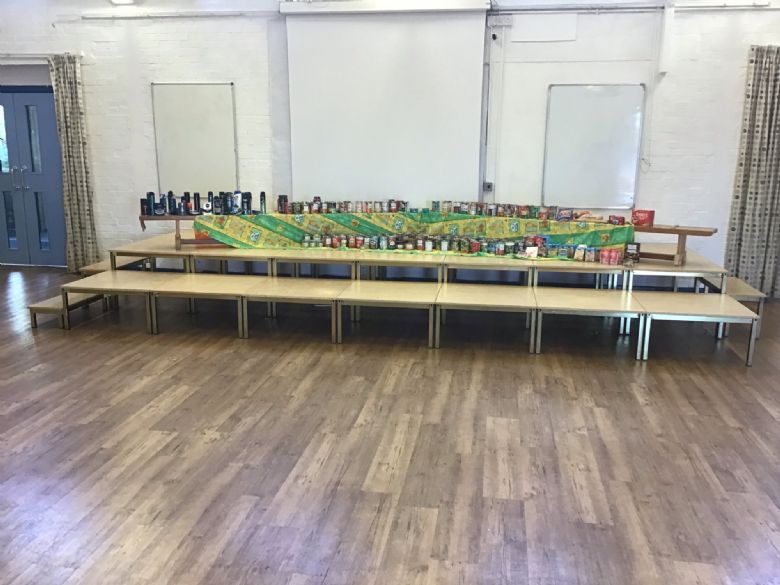 In English, we continued with our class novel Viking Boy. This week we have focused on newspapers. We have learnt about the features and then planned and written our own reports.
In Maths, we have been focusing on subtraction and looking at how we use rounding and estimating to help us with addition and subtraction.
In Topic, we used the iPads to research King Alfred the Great. We had to find out why he is the only King in history known as 'great'.
In art, we continued looking at Viking art. We focused on looking at animals and knot patterns. It was quite complicated to draw some of the knot patterns but everyone had a good go!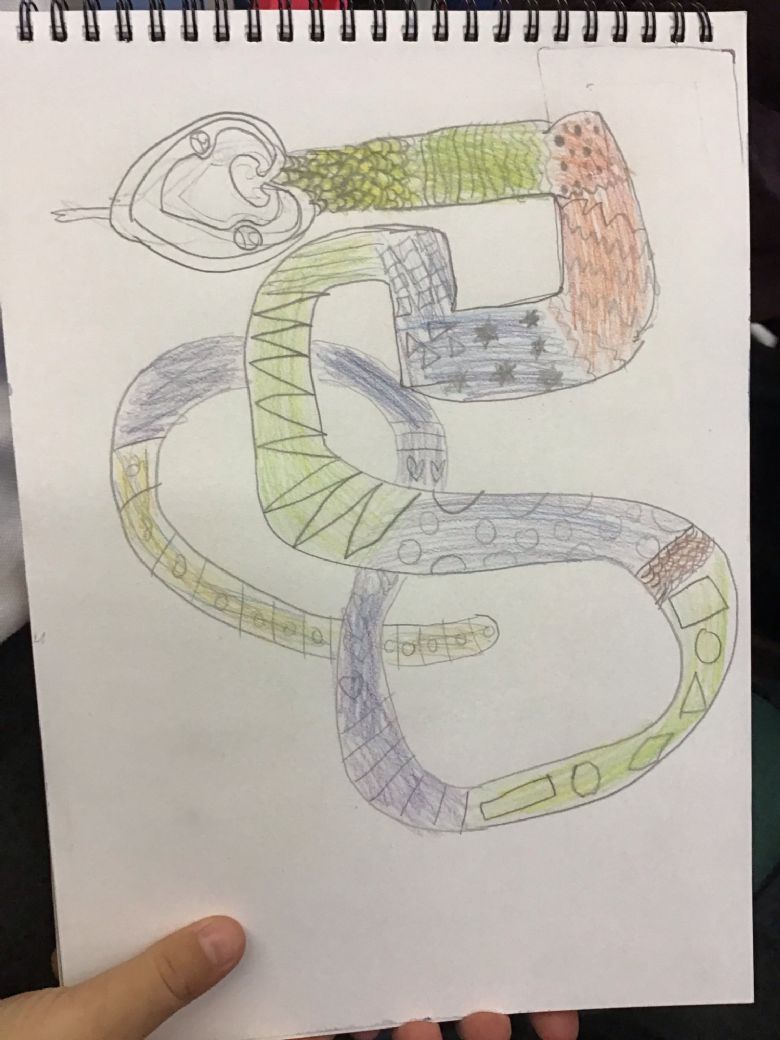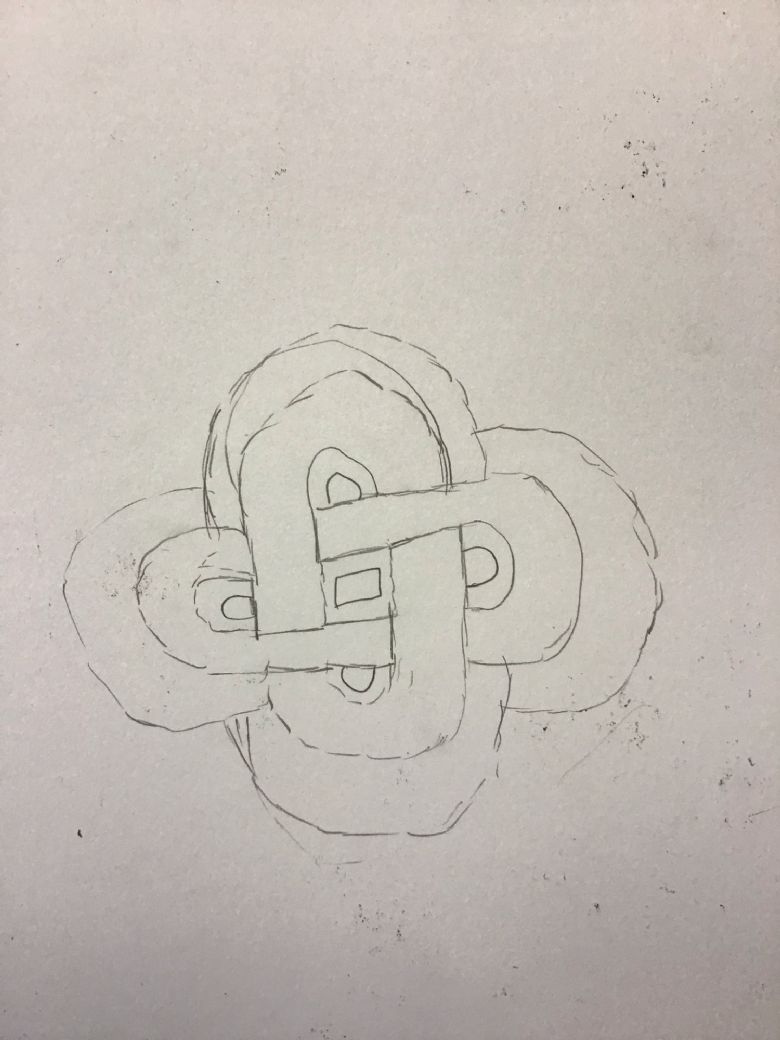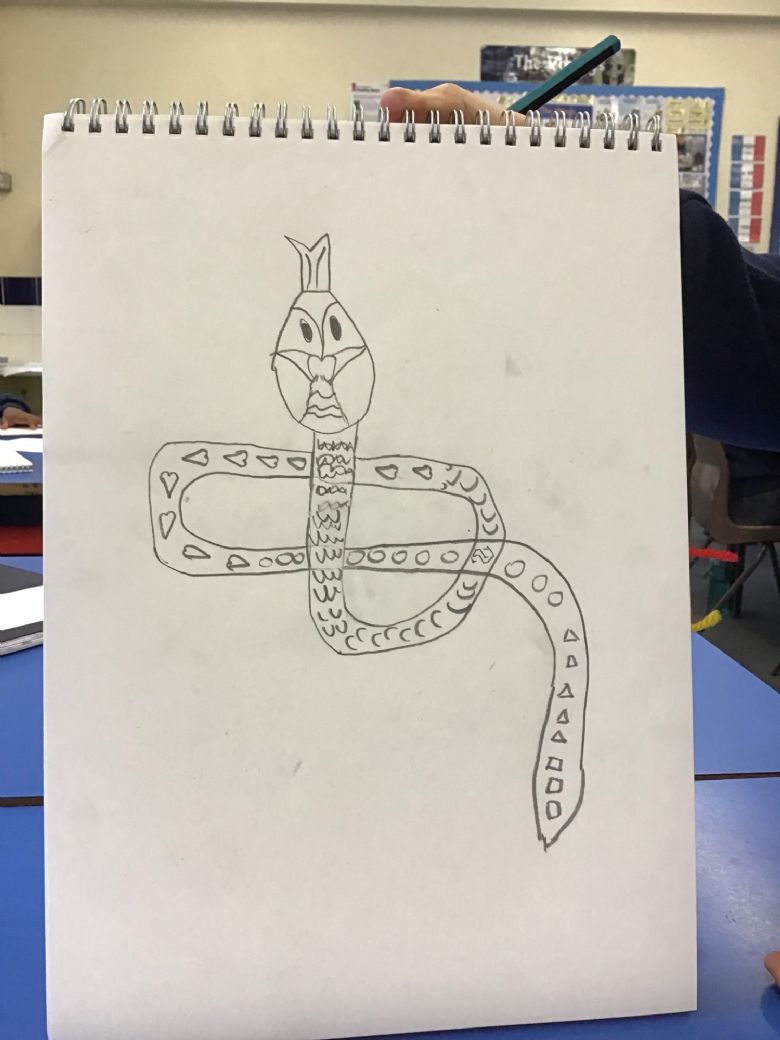 In PE, we have been focusing on netball and this week focused on the skill of pivoting. We took part in pivoting drills and games.
We took a look through history in our Science lessons this week when we found out how theories changed on what is in the centre of the universe. We learnt two new science words, geo- centric and helio-centric. We found out that there were some great scientists who used what they saw to know that the Sun was at the centre of our universe but couldn't prove it because the technology wasn't there. Once telescopes were invented people started to believe it was the sun at the centre and not Earth.
24th September 2021
Lots of exciting learning has taken place this week in Year 5.
In English, we have continued with the gruesome story of 'Viking Boy'. We were introduced to more villains in the story. We focused on the different characters and thought about their perspective in the story, writing diary entries to show this.
In maths, we began a new topic on addition and subtraction. We have focused on adding and subtracting 4 digit numbers using the formal method, column addition and subtraction. We have focused on using this method to support us in problem solving.
In Science, we used the iPads to research the planets in our solar system. We learnt a mnemonic to help us remember the order and then presented our new knowledge using google docs and drawing.
In topic, we focused on how the Vikings continued to invade Anglo – Saxon Britain. We learnt about Danelaw and the peace treaty that happened at that time to stop the vicious Vikings fighting. We created our own comic strips to show the timeline of events.
On Fridays, we are really lucky to have Mr Kitchen come in to teach us trumpets. We all had great fun and made lots of sounds with the trumpets which could be heard across the school.
On Friday, we were also lucky enough to take part in an Olympic dance workshop. Our country was Jamaica. We took part in a dance called Soca. It's a fast dance where you keep bouncing. We learnt a routine before taking it in turns to be the leader of the Soca dance! It was great fun!
17th September 2021
In English, this week we continued with our novel 'Viking Boy'. We took on the role of the main character Gunnar and wrote a diary entry. We focused on describing feelings and using paragraphs.
In maths, we have continued our work on place value. We have looked at numbers to a million and compared and ordered them. We have explored negative numbers and Roman Numerals.
In topic, we learnt about the first Viking invasion in Lindisfarne. We took on the role of a news reporter from both sides, an Anglo - Saxon and a Viking.
We were lucky to get the chance to have an extra PE session focusing on tennis skills. We learnt about the different types of serves and focused on being accurate.
In Science, we began our Earth and Space topic. We began by discussing what shape the Earth is. We looked evidence from the past and found out what shape the Vikings thought Earth was. This week, for homework we have been asked to look at the moon and keep a moon diary, in readiness for learning about the different phases of the moon.
10th September 2021
It has been a busy first week and we have been busy getting used to new routines.
In English, we began our work on Viking Boy by Tony Bradman. Already, we have learnt a lot about just how gruesome the Vikings are! We have focused on using relative clauses in our writing and even learnt a special song to help us.
In Maths, we have been focusing on working with numbers up to a million. We have compared, ordered and rounded them.
In Science, we carried out an investigation to find out what temperature of water was the best for a bubble bath. We made sure we carried it out fairly and presented our results using tables and graphs.
In topic, we began learning about The Vikings. We were time travellers and went all the way back to Anglo- Saxon times. We found out what life was like before the Vikings invaded. Next week, we will be learning about the Viking invasion. Also, in Art we looked at different styles of Viking art work and chose our favourite style.