What are we Learning?
5th March 2021
It has been our last week of virtual and in school learning and it has certainly been a busy one. In maths we began our new topic of fractions.
In topic, we continued with our focus on the Ancient Mayans and we looked at the different types of food that the Mayans used to eat. We then designed our own Mayan menus and some of us even wrote some recipes for people to know how to cook the food.
In English, we focused on poetry. We looked at poems by Joseph Coelho. We have been trying really hard to learn a poem off by heart. It was also World Book Day on Thursday and we all dressed up in our favourite book characters. In the afternoon we played some word games and took part in a World Book Day quiz (see the photo gallery for some photos).
On Wednesday it was no screen day. It was great to see all the wonderful things you got up to including baking cakes, building reading dens, art work and getting out in the fresh air for some exercise.
It has also been Justice Week this week so on Friday we took part in the 'Big Legal' lesson. We thought about what the world would be like if we had no laws. We also learnt about who makes the laws and then we had a go at making our own law we would like to see happen to make the world a better place.
26th February 2021
It has been another busy week in Year 5. In maths we began to look a dividing numbers up to 4 digits.
In English we carried on looking at the short film 'Oktopodi'. We focused on monologues this week. We used our drama skills to record ourselves using ipads and computers reading our monologues. It was great fun getting into character.
In our topic and computing lessons we learnt about what life was like for Mayans. We used the Internet to research and created our own presentations using Google Slides. We found out lots of great facts including that children didn't wear any clothes until they are 5!
In art, we designed our own Mayan masks. Some people chose to design event masks. Some people designed death masks! These were worn by the dead to help protect them as they went into the afterlife.
In science, we began our new topic on Forces. We began by looking at different types of forces such as gravity and upthrust.
12th February 2021
In English we looked at a short film called 'Oktopodi'. This means Octopus in Albanian. We focused on the different points of view of the characters in the film and used this to plan a piece of writing about the film.

In maths we have focused on reasoning and solving problems involving place value. We looked at brain teasers and riddles and we even wrote our own and posted them on Google Classroom for others to answer. Some very very tricky.

In topic, we continued our learning on the Mayans. This time we focused on their writing. We found their writing as tricky as their number system to understand!

We ended the week with some science experiments to do with materials and a science quiz.

Pupils of the Week are EA for showing responsibility during our live lessons and ST for her increasibng independance in her learning.

5th February 2021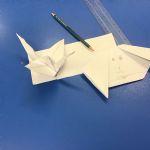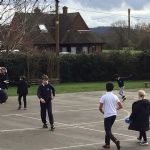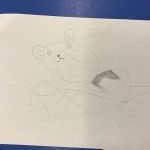 In English we have been looking at a famous ancient Mayan City, Chichen Itza. We have been busy researching and finding out lots of facts. We have then used this information to create our own leaflets all about Chichen Itza.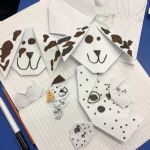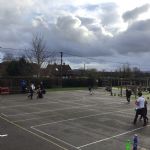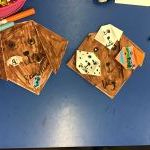 In Maths we have focused on multiplying and using formal methods. This week has been a special week as it has been Children's Mental Health Week. In our Skills for Life lessons we have been thinking of different ways we can express ourselves. At the beginning of the week we used origami and drawing to express ourselves and towards the end of the week we have thought about using movement and learning some circus skills!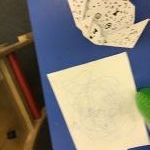 We also had a wellbeing day and got to take part in lots of wellbeing activities and no live lessons which meant less screen time.
Pupils of the Week are FM for perseverance when multiplying and EW for fantastic progress with spellings.
29th January 2021
In Year 5 this week we have been busy doing lots of learning about the Mayans. In English we looked at a story based on the Mayan Gods. It was called 'The Story of the Corn'. We created story boards and turned the story into a picture book for small children. In maths we continued our work on multiplication and this came in handy with our topic lesson on Mayan numbers! We needed to use our knowledge of multiplication to work out what all the dots and dashes meant. It was very tricky!
On Monday we had a special music and arts day. We listened to a piece of music called 'Earth' by Hans Zimmer. We wrote letters to the Earth to apologise for the damage we are causing. We then used Garage Band to compose our own 'Earth' music and created some artwork to go with it.
Pupils of the Week are LL for taking responsibility in live lessons – always being early and ready to learn and CF-G for showing resilience in maths this week.
22nd January 2021
Another busy week in Year 5, both in school and at home! In Maths, we moved onto a new area of learning looking at multiplication. We have been working really hard in becoming fluent in our times tables as that helps us with multiplying bigger numbers.
In English we looked at a book called 'The Promise' by Nicola Davies. It taught us many lessons including being thankful for what we have and how to appreciate our wonderful nature. In Topic, we looked at the Mayan Gods and how they were important. We got creative and created our own Mayan God. Some of us challenged ourselves to write our own myths about the God.
In school in PE we held a mini tournament of bench ball! We all were excellent team players. In Science we carried out an investigation into soluble and insoluble materials. We tried to dissolve all sorts of materials including sugar, charcoal and salt.
Pupils of the Week are ET for great improvements with multiplication and JW for a positive attitude towards all of his learning.