What are we Learning?
21.1.22
In English this week we have been looking at earthquakes and tsunamis. We have watched clips of these events and created our own word banks as to what we would experience if we were there. We have written a first person account of the earthquake and worked in pairs to record our own newsflash of the tsunami.
In maths we have been deepening our understanding of multiplication and trying out different methods to work out questions. We have been using number lines to show multiplication and using formal written methods too. For an active lesson we had to find multiplication questions around the school and answer these using our chosen method.
In science we have been learning about electrical safety and spotting hazards around the home. We have created a list of tips to keep safe in the home.
In topic we have been considering what it would be like to live near a volcano. We read facts about the land and buildings and decided whether it was worth living near one even if there was a small threat of an eruption.
14.1.22
The first full week back this year has been fantastic. In English we have been reading and focusing our work around 'The Firework Makers Daughter'. We have thought about to improve letters that were written in the book considering the feelings and emotions of different characters. We have also designed our own Fire Fiend and a cave for them, we then wrote descriptions about these focusing on using different sentence starters and including some personification.
In Maths we have been continuing our topic of multiplication. We have been applying our understanding of times tables to other multiplication facts. for example if we know 4x7=28 we can work out what 40x7 is.
In Science we have started our new topic Electricity! We have started to think about all the uses of electricity and how it can be supplied to devices we use. See how many uses you can spot at home!
In Topic we are continuing to look at Extreme Earth, we have learned all the different layers of the earth and been amazed by what is under our feet!
10.12.21
In English this week we have been doing some writing based around The Bear and the Hare. We have been retelling the story of the bears first Christmas. We have been looking to use speech, description and show not tell.
In maths we have been learning how to divide by 10 and 100 and find patterns to help us with this. We have also looked at what happens to numbers when they are multiplied and divided by 1 or 0.
In DT we got a chance to make our pitta breads. We used our planning sheets to help us know what steps we needed to take. We then took these home and made some yummy treats.
In science we were looking at heating and cooling. We carried out an investigating using chocolate! We timed how long it took for it to melt when surrounded by water at different temperatures.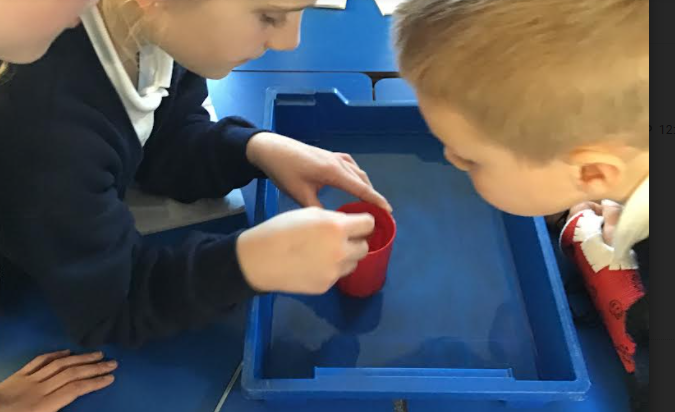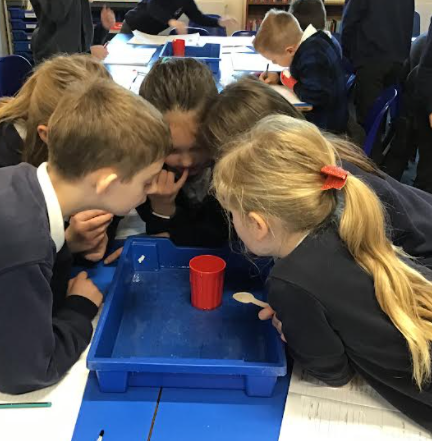 3.12.21
This week we have done lots of great learning.
In English we have looked at The Lion, The Witch and The Wardrobe. We have thought about how to write powerful descriptions and include action within these. I was so impressed by the vocabulary children have been trying to include within their writing.
In Maths we finished our perimeter topic including some jumping and measuring activities. We have now moved onto the tricky topic of multiplication but will tackle with resilience as we usually do!
In science we investigated the weight of carbon dioxide by weighing and stirring fizzy drinks.. Why not ask your child what they learnt doing this?
We all enjoyed a trip to the church for our christingle service and got to sing some carols and watch the amazing signing choir too!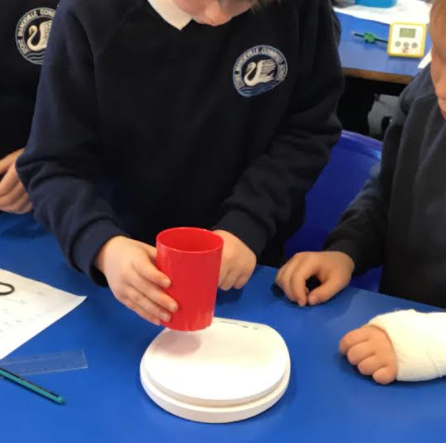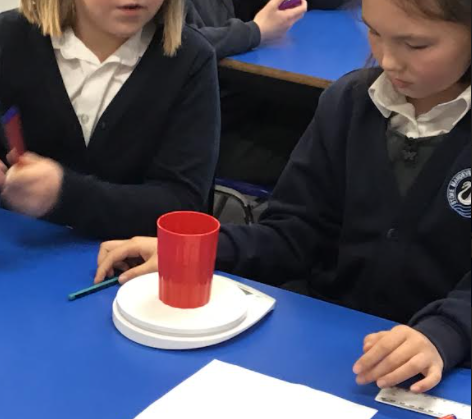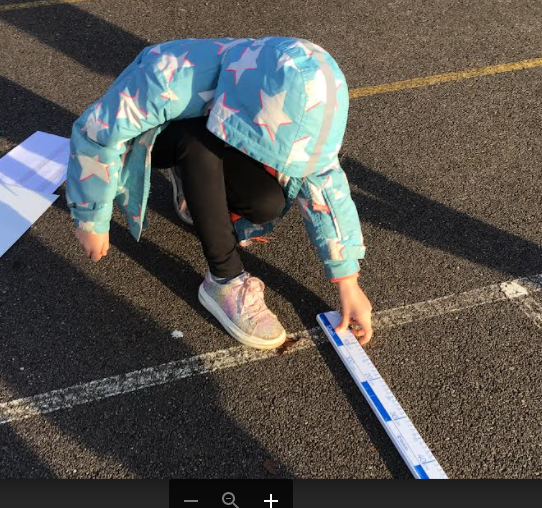 26.11.21
We have had our assessment week this week and I am so impressed with the attitude of all children settling down and working hard with these.
In English we have carried on with Mr Morris and the Fantastic Flying Books. We worked hard to write dialogue between different characters. The ideas thought up were wonderful from books arguing to a game of Rock Paper Scissors between different books.
In Maths we have been looking at perimeter. Children have worked hard to recognise how to measure this and find methods to help with this. We have also been trying to create shapes with set perimeters.
We have started a new topic States of Matter in science. We looked at the different properties of solids. liquids and gases and looked to see if we could identify these in our school environment.
12.11.21
This week has been Maths week! Over the week we have had the chance to mix up our maths lessons and do a variety of different activities. We designed, carried out and discussed our results from a paper aeroplane investigation. We have used the ipads to answer reasoning problems and play online games using addition and number facts. It has been great to see children so engaged in maths all week!
In English we started the book The Fantastic Flying Books of Mr Morris Lessmore. We made predictions based on the few pages we have read and wrote our own versions of the story using this.
In Science we investigated pitch. We were looking for patterns between different instruments and pitch. We used boom whackers, tuning forks and elastic bands to do this and enjoyed having the chance to explore sound.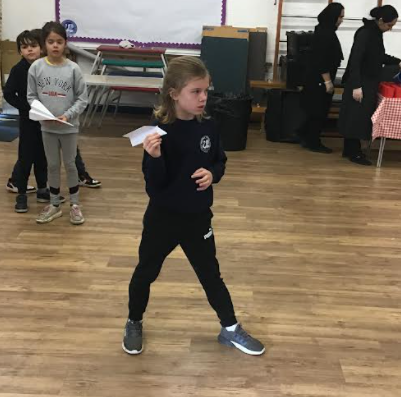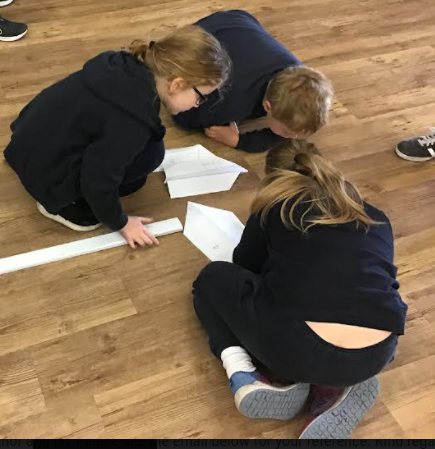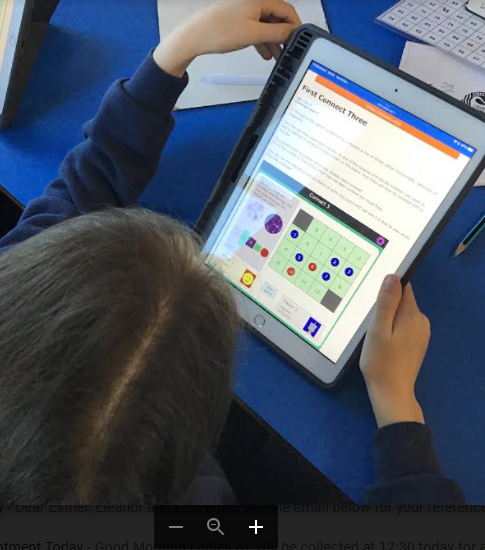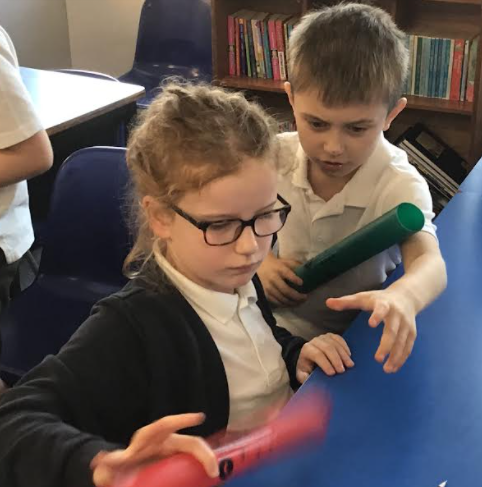 5.11.21
A brilliant and busy week in Year 4!
We have had Black History Week and an Outdoor Classroom Day!
In English, we have been learning about Marcus Rashford. We researched him and wrote biographies about him to tell people who he is and what he has done. We also spent time reading and looking at his open letter. We found plenty of persuasive features within this and used those to write our own persuasive letter.
In Maths, we continued to work on subtraction and understand exchanging when subtracting. For part of our outdoor learning we did some outside maths investigations and recorded these on seesaw.
In Science, we also went outside. We had to design, create and test a nest for a hibernating dormouse using only what we could find outside.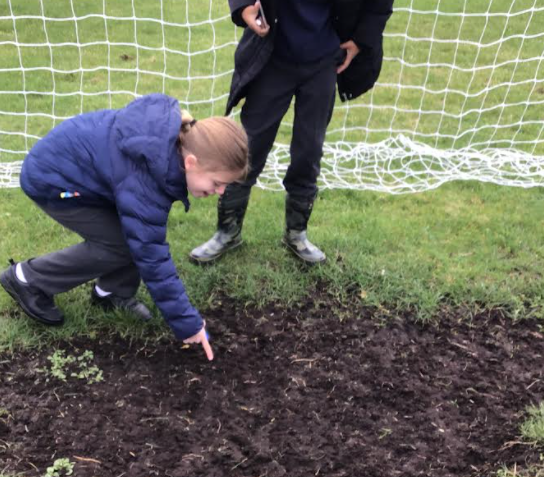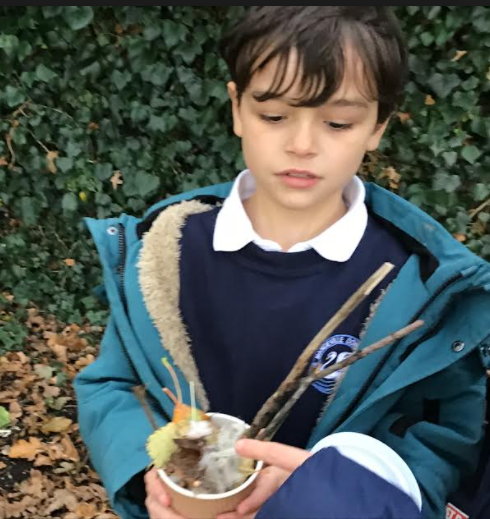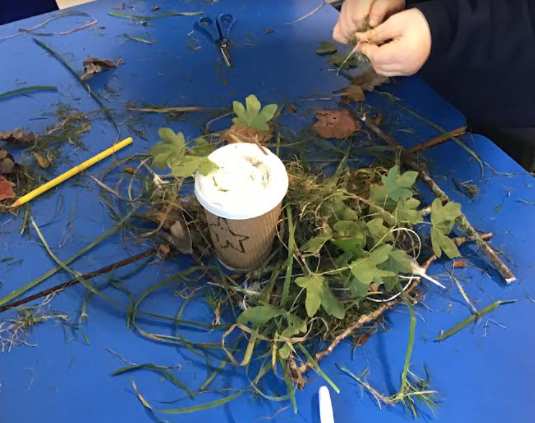 22.10.21
In English this week we continued to base our work around Who Let the Gods Out? We researched a Greek God of our choice and made notes using what we found out, we then used these notes to create an information page about them. We then moved onto persuasion, we had a selection of ordinary objects and had to imagine how a God could use them, we then used this to write adverts for a shop in Asphodel Fields.
In Maths we moved onto Subtraction. We looked at using the column subtraction methods. When looking at exchanging and borrowing we used practical resources to help with this.
In science we designed and created our own ear defenders. We had to think about how sound travels to our ears and then find the best material to block this. After we had made them, we went outside and enjoyed testing them out.
15.10.21
This week in year 4 we have based our work around 'Who Let the Gods Out?', a book we have been reading in our whole class reading sessions. We have looked at care guides for mythical creatures, edited and improved some then moved on to writing our own.
In Maths we moved onto addition. We have looked at adding 3 and 4 digit numbers together including carrying over. We have learned how to use the column method effectively to do this.
In Science we planned and carried out an investigation to answer the question 'Does the strength of the vibration affect the volume of sound?'. We had to make our own predictions, test it out and record our own results.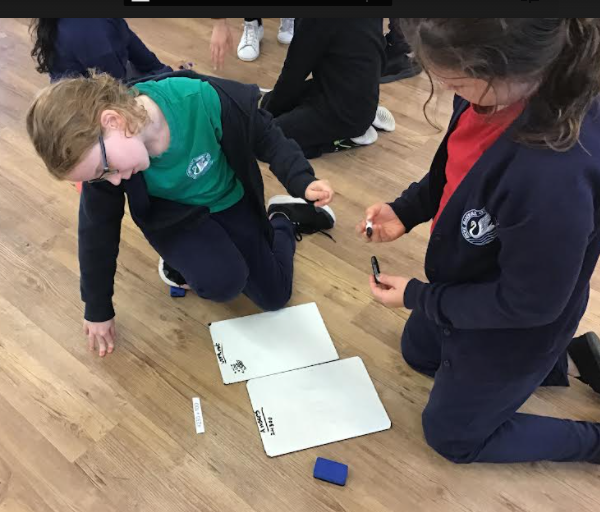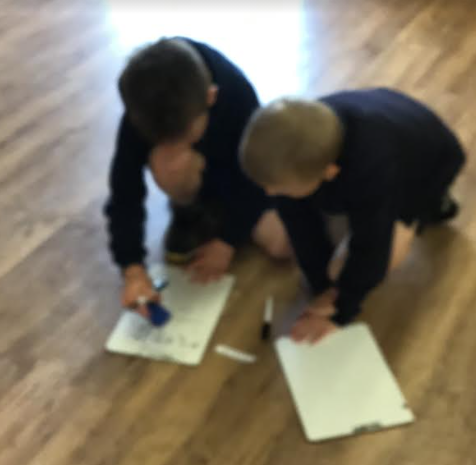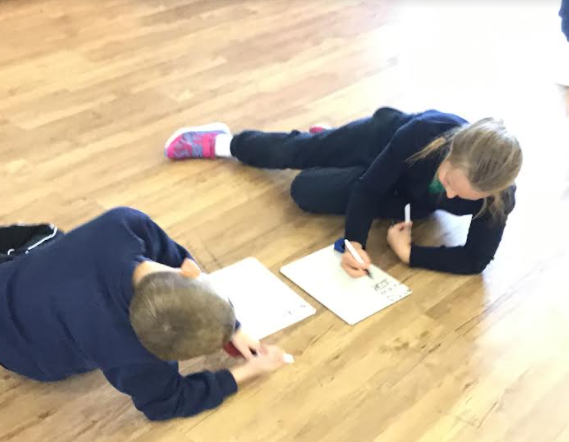 8.10.21
In English we carried on working on Wishgranter and then planned and wrote our own explaination texts to tell others how to use the wish granting machine... Watch this space if you have a special wish...
In Maths we finished our place value topic. We recapped lots of our learning and made some games out of it. We cracked codes using Roman Numerals, rolled dice to round numbers and challenged ourselves with some reasoning problems too.
In Science we experimented with string phones. We were given a range of different cups and strings. We then decided what materials we needed and tested them to find the best.
1.10.21
This week in English we have been looking at the Wishgranter. We have been writing monologues and looking at how to write in the present tense and first person.
In Maths we started rounding to 1000, counting in 25s and begun to work on negative numbers.
In Computing we have been looking at Internet safety and how to search safely and efficiently.
In science we were learning about vibration. We had drums, rice, tuning forks and water and explored to see how vibration can be seen and felt.
24.9.21
In English we finished our work on "The Lighthouse' and produced some great writing from this. We wrote some fabulous diary entries and started to learn how to show not tell.
In maths we looked at how digits can be arranged to make larger and smaller numbers and compared them. We did an active maths lesson working on ordering and comparing 4 digit numbers.
In Art we researched different Greek pots and thought about how the patterns told a story. We then used this to design our own pots.
In topic we looked at both Athens and Sparta and compared the army, schools and how women were treated.
And finally to finish off a great week we took part in a Brazil dance workshop and got to show off our fabulous moves!
17.9.21
Another great week in year 4.
In English we finished writing our Greek Myths, with some very interesting guests and creatures in. We have started some work on a short clip 'The Lighthouse'. Whilst doing our writing we have focused on extending sentences and using fronted adverbials.
In Maths we have continued to look at place value and numbers up to 10,000. We also enjoyed a great active maths lessons to recap a lot of skills we have covered such as rounding.
We are continuing our topic of Sound in science and explored the different ways we could get instruments to make noise such as banging, scratching, rubbing and rolling.
We also got to take part in a fantastic tennis session and try out new games and learn lots of new skills.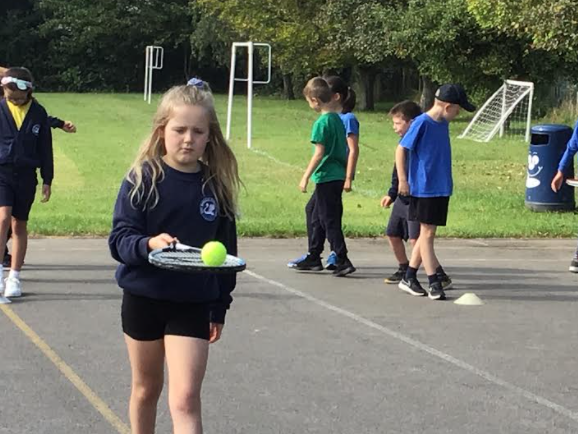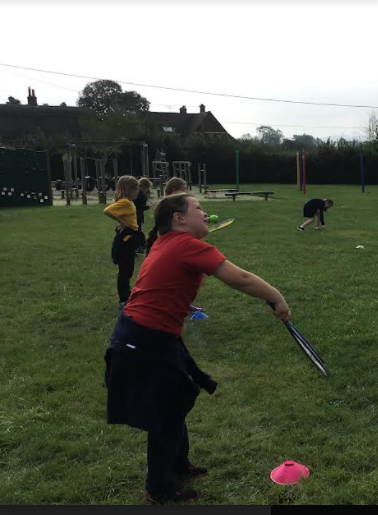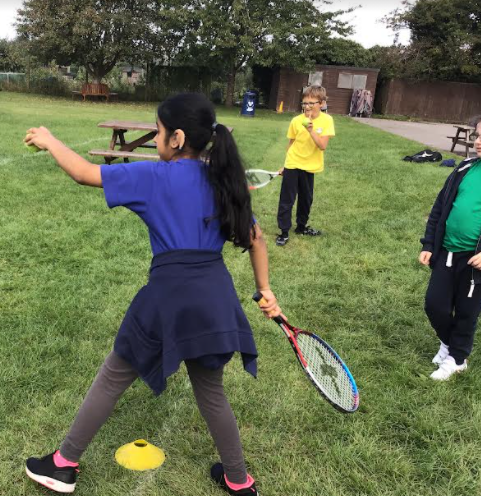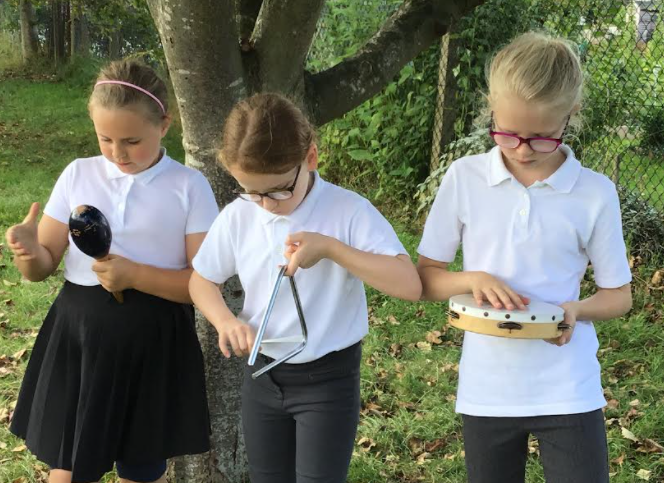 10.9.21
What a super start to the academic year! I am so impressed with how well the children have settled and embraced life in Year 4.
We have started to look at Greek mythology in English and have read a variety of myths. Children have now begun planning and writing their very own. I cannot wait to read the finished myths!
In maths we are covering place value and have looked at estimating numbers on number lines and tackled the tricky topic of 'rounding'. Children have worked hard in all lessons and really enjoyed active maths lessons too.
In Science we introduced our new topic of 'sound'. We started this by discussing what we already know and understand about sound and then going on a sound walk to identify the vast range of sounds we are exposed to everyday.