What are we Learning?
27th June 2022
In English, we have been working on persuasive writing. We have been writing letters to convince someone to either join or not join the Roman Army. We have considered both sides and looked at other examples of Persuasive letters.
In Maths, we finished our topic of time and moved on to properties of shape. We have focused on different angles; right angles, obtuse angles and acute angles.
In Science, we looked at classification keys and created our own based on a group of animals from the arctic or the woodland.
We took part in the Skipping world record attempt and tried to skip continuously for 1 minute!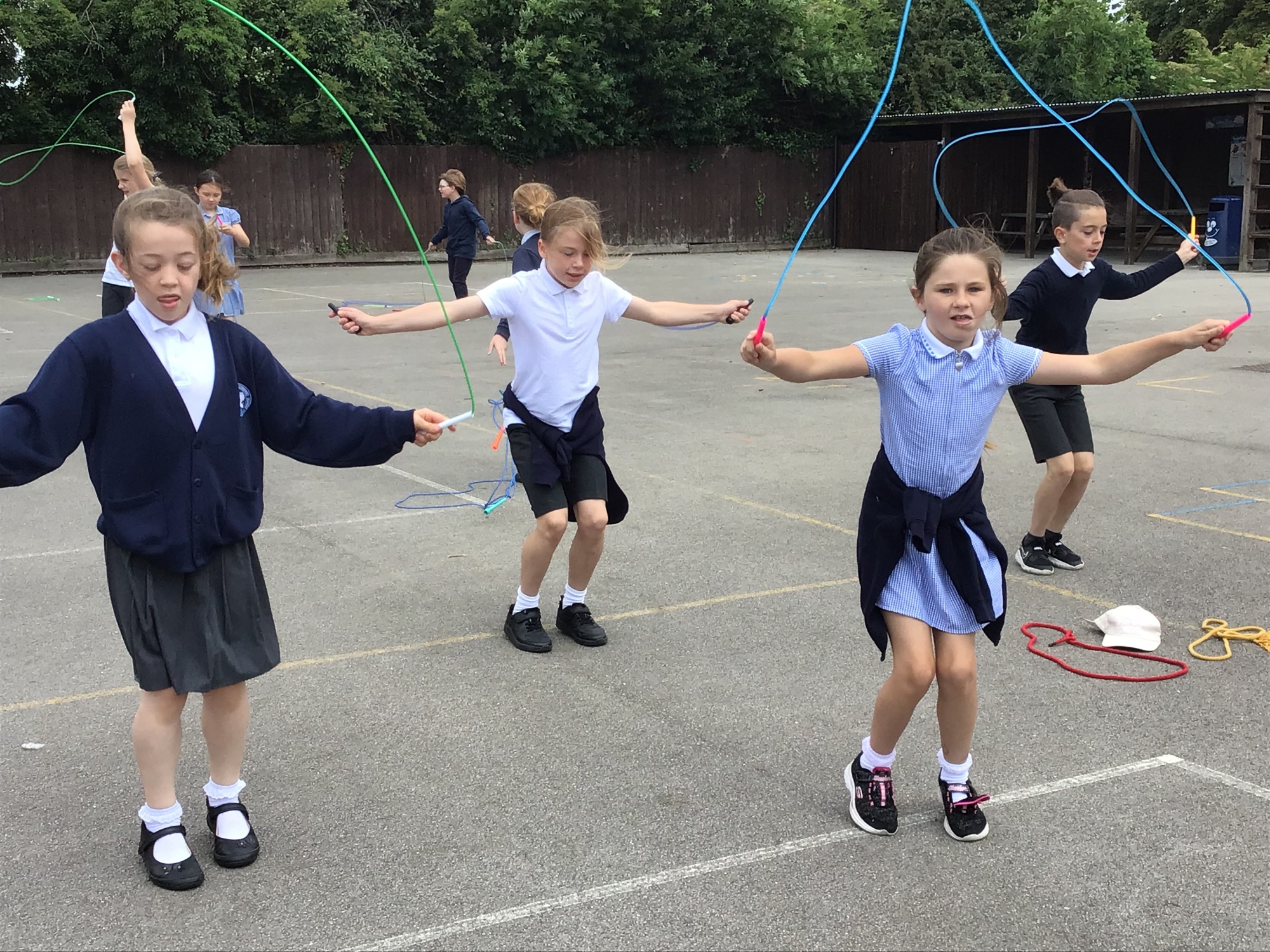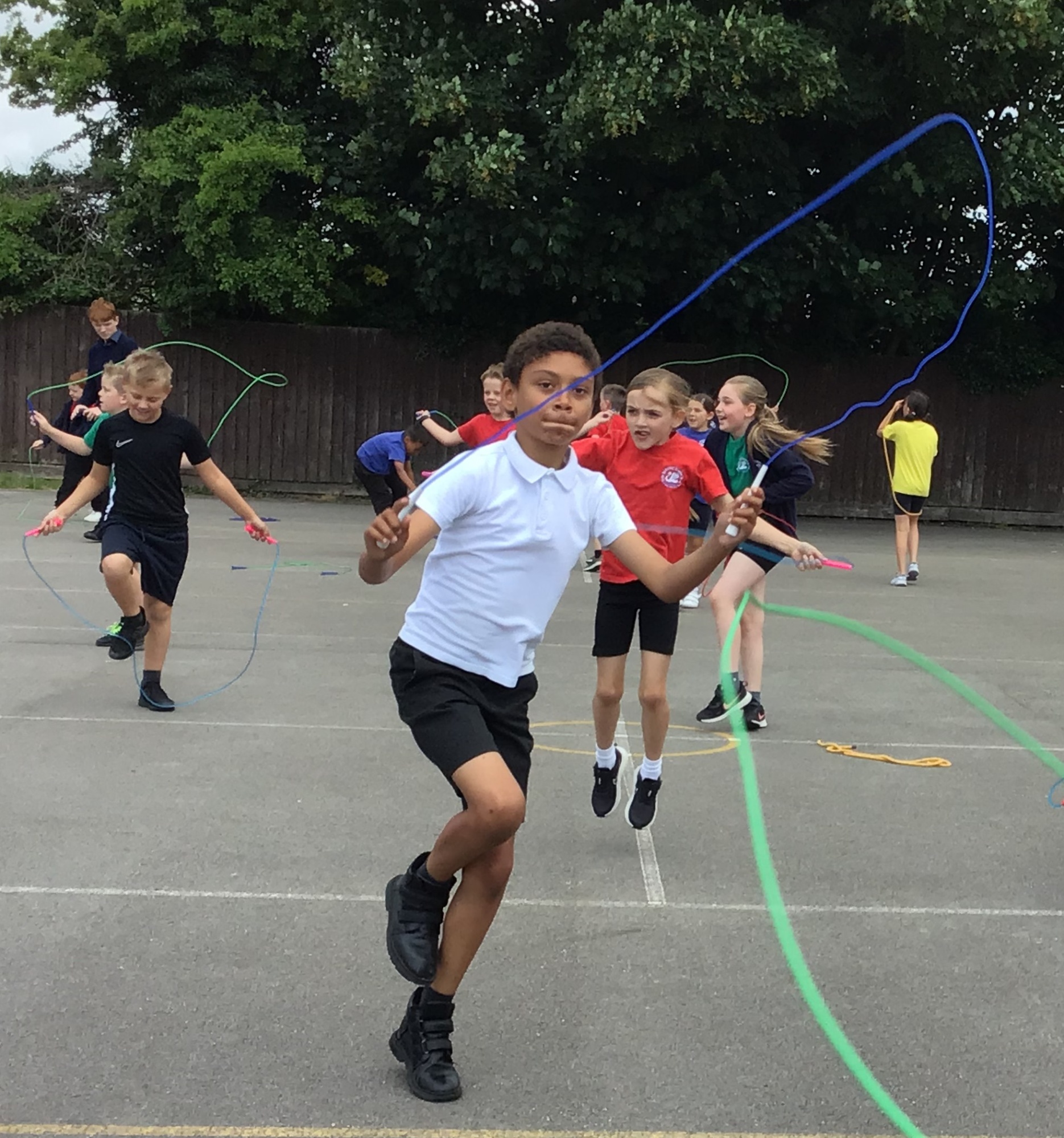 17th June 2022
This week has been a great week in Year 4.
In English, we have carried on basing our writing on 'So Good to Me'. We have worked hard to use adverbials to show the passing of time. To finish our work on this we wrote a narrative and tried to include all the features we have been working on over the past 2 weeks.
In Maths, we have been continuing to look at time. We have continued to work on telling the time to the minute, looking at using a 24 hour clock and reading time as analogue and digital.
In Science, we were investigating our local environment and seeing what living things we have here. We found plenty of insects and some trees.
On Friday we had our Music and Arts day. We focused on a piece of music called 'No Place Like'. We used this to produce poems about the sounds we hear in our own homes. We have also created some art work that represents what is special about our home.
In Skills For Life we learnt how to respond to an emergency and call for help safely.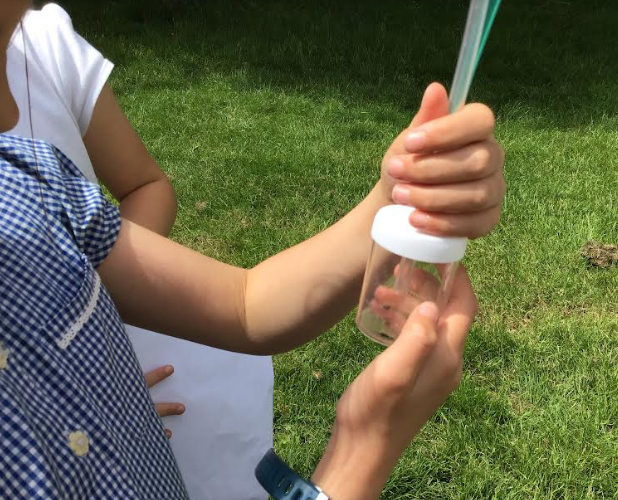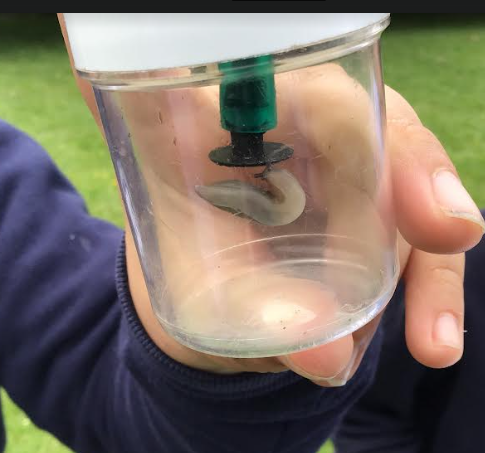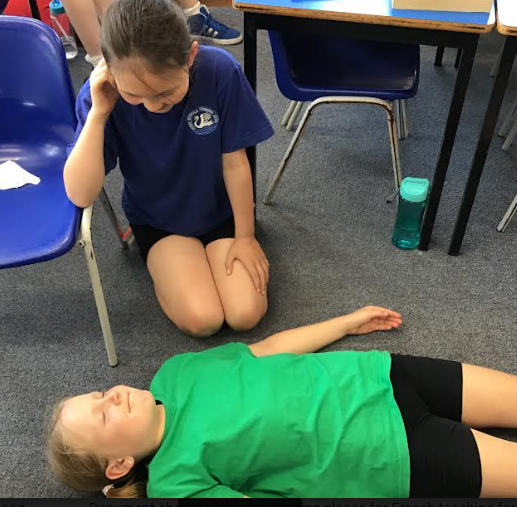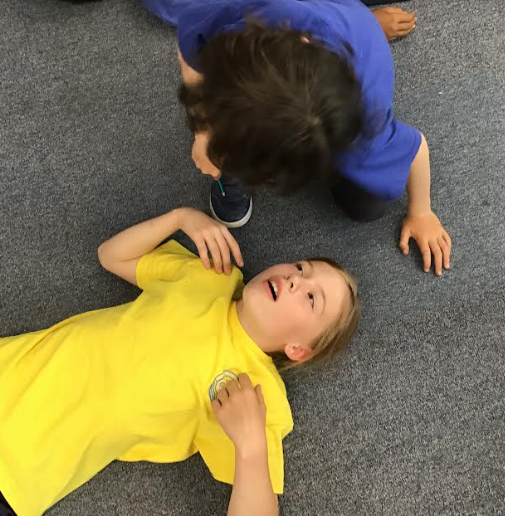 10th June 2022
A great first week back for our final half-term in Year 4!
In English, we have been producing work on a short film 'So Good To Me'. We had to write a backstory for the girl in the video to explain why she was doing what she was doing in the video. We also wrote lost posters for a pet with expanded noun phrases.
In Maths, we have been tackling time. This is a tricky topic and we have been practising a lot using practical resources, active lessons as well as work in our books.
In Science, we explored our school grounds to see what living things we have. We found bees, flies, woodlice, ants, different trees and much, much more.
In DT, we finished sewing our Roman purses or wallets. This wasn't easy, but we kept going and our end products are something to be proud of.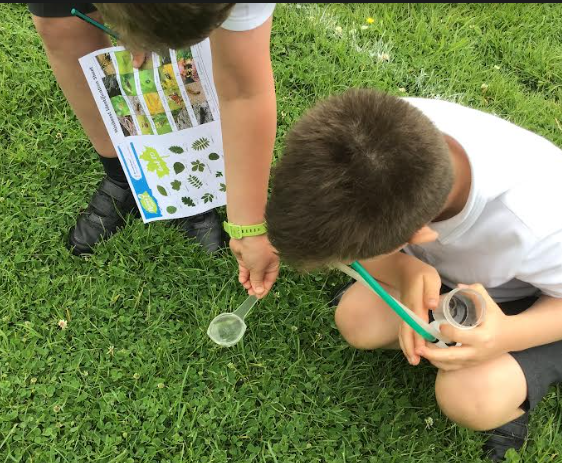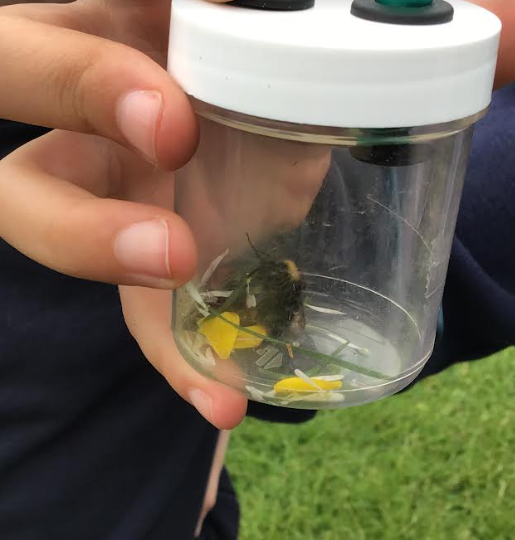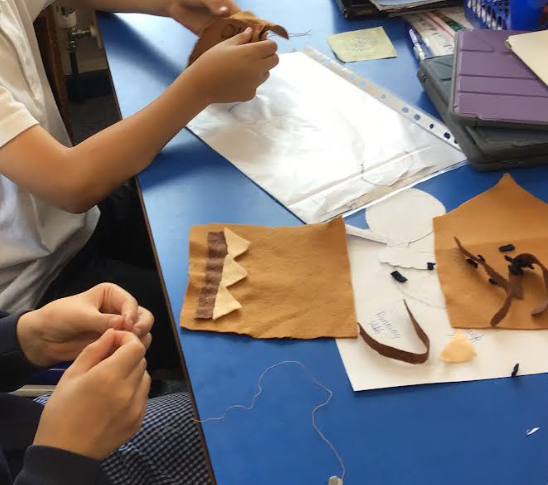 20th May 2022
In English we planned and wrote our own Roman myth. When writing our myth we used our own God that we created last week. We used websites to research chariot racing and present information that we found.
In Maths we have continued to look at money. We worked hard to both add and subtract money and started to think about finding change.
In Science we looked to see what had happened to our eggs in different liquids. Some of our eggs had a soft shell, some were discoloured and others were as strong as when we put them in there. We dicussed how this relates to our teeth and the importance of brushing them and be careful what we drink.
On Thursday it was Outdoor Learning Day. We did maths challenges like making fraction walls out of sticks and finding right angles in nature. We also worked with year 3 to design a house for a different environment using what we could find outside.
13th May 2022
This week in English we have been looking at Roman Myths. We have read some as a class and identified the features and purpose of them. We used the ipads to research Roman gods and find out about the different characteristics of each God or Goddess. We used what we had learnt to create our own Roman Gods and write descriptions about them.
In Maths we started to look at money. We have been able to apply our understanding of decimals to help with this. We have looked at the different coins and during active maths had to hunt for a variety of coins to create totals. We have also looked at how we can round and estimate money.
In science, we are looking at the effect different liquid has on our teeth using eggs. We have filled beakers with milk, coke, lucozade, vinegar and water and will check in a week to see what happens to the eggshell.
In Skills for Life we have been covering 'Aiming High'. During this topic we have covered all the different reasons someone might consider when choosing a job. We also thought about skills needed for the jobs we might like and others.
29th April 2022
This week in English we have been focusing on 'The Boy Who Biked The World'. A book about a boy that no one believed would be able to do it, but he did and is retelling his story. We have written diary entries about his tricky journey through the desert and begun to research desert survival ready to write an information text.
In Maths we have continued to learn about decimals. We have been ordering and comparing decimals as well as recognising decimals as fractions. We have really enjoyed our active lessons and racing to order our decimal cards.
In Topic we used the research we collected before half-term to create a powerpoint about a mountain range. We then spent time sharing these with the class.
We have started our new DT topic where we will be making a roman purse. This week we began to learn some basic stitches when sewing. Take a look on Google Classroom to see the pictures of our sewing.
31st March 2022
This week children have shown great resilience to complete our reading, SPAG and maths assessments. I have been impressed with how they focused and approached these with a mature attitude.
In English we carried on looking at 'How to Train Your Dragon'. We have written dialogue between characters at different parts of the story and included action to tell a story at the same time. We also rewrote part of the story from the viewpoint of a different character.
I maths we have continued with decimals and specifically looking at hundredths. Understanding number below one is tricky but the children are persevering and doing amazingly with this.
In science we looked at the different teeth we have and the jobs they do. We then used modelling clay to create our own jaw and models of the different teeth.
4th March 2022
A great week to start off half-term. In English we have been reading The Butterfly Lion. We have started to explore the themes and characters in the book and consider different viewpoints and narrators.
In Maths we have been looking at adding and subtracting fractions. We have found a number of ways to help us with this including using practical resources and pictorial representations.
In DT we started our new project. This half-term we will be designing and making a volcano warning system as a lamp. To start our topic we looked at a variety of different lamps considering the materials they are made from, who they are made for and any key features they had.
It was also World Book Day. We looked at the book 'Last; the story of a white rhino'. We thought about how it felt to be a rhino in captivity and how he felt when he was released back into the wild. For maths we worked in small groups to complete an investigation to find the winner of the costume competition. We also used the book to inspire some art thinking about the contrast of a gloomy zoo to the vibrant wild where the rhino wants to live.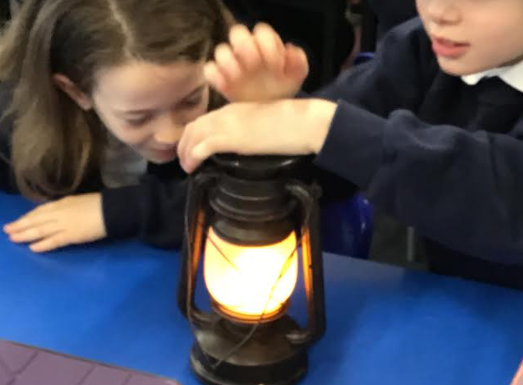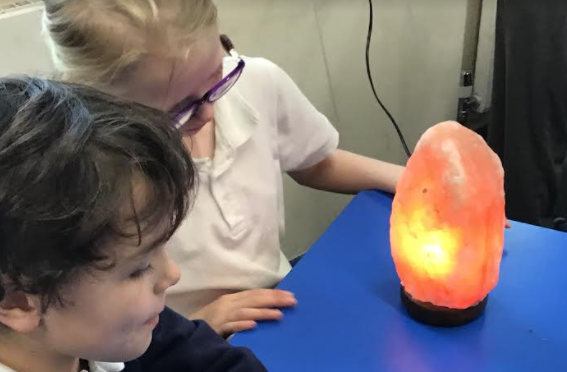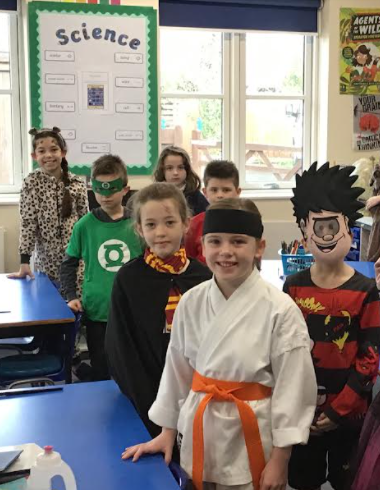 11th February 2022
For Children's Mental Health Week we have been working around the theme 'Growing Together'. We have thought as a class what this means to us and how we can help each other. Each day we have focused on a different emotion: frustration, jealousy and anger. When looking at each emotion we have discussed what makes us feel this way and ways we can overcome these emotions.
In English we have based our work on a short film entitled 'Treasure'. We have written setting descriptions and thought about how to improve and edit these, and challenged ourselves to describe rubbish as treasure. We have also been writing riddles about the things we might find at a junk yard.
In Maths we are focusing on fractions. We have looked at what a fraction is, counted in tenths and created our very own fraction walls to help us with equivalent fractions.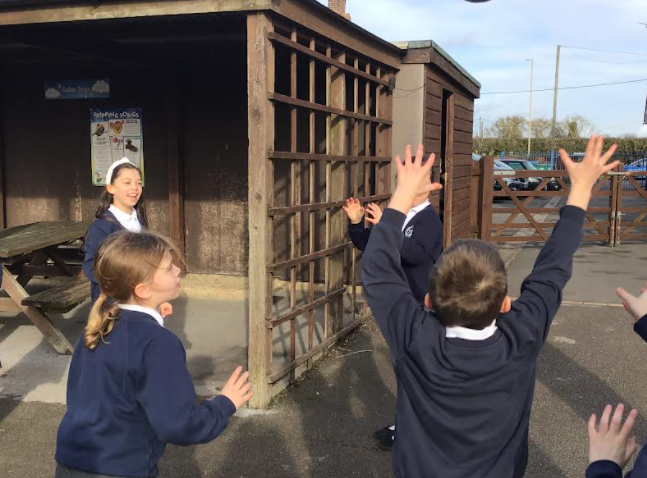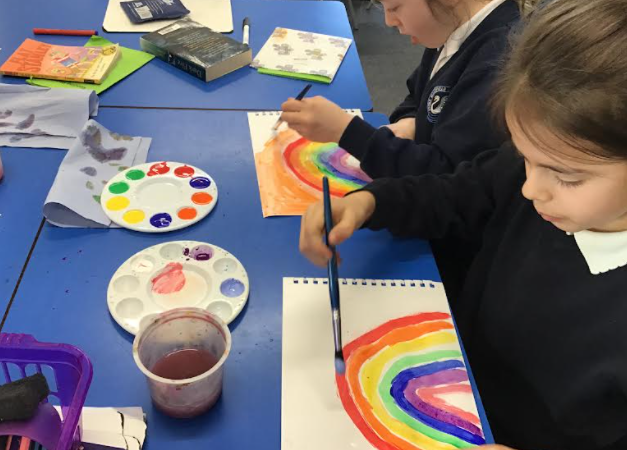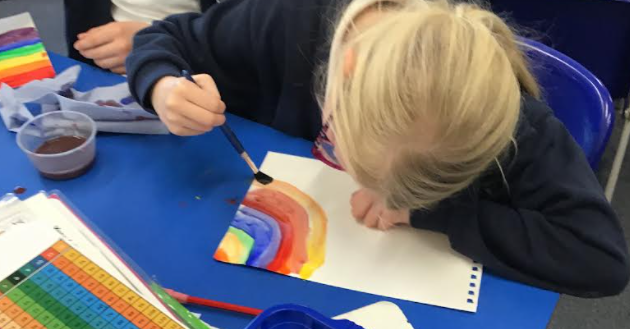 4th February 2022
This week we have been looking at poetry in English. We have focused on narrative poems and written stories based on these. We have also thought about what it would be like as a tortoise, and written arguments to persuade Zeus to take our shell off.
In maths we have been working on area. We have thought about creating different shapes of certain areas and comparing areas of shapes.
In Science we have been looking at circuits. We have made complete and incomplete circuits then added more parts to our circuits to see if we could still make it work.
In Topic we have learned about Tsunamis, what causes them and how to stay safe if one hits.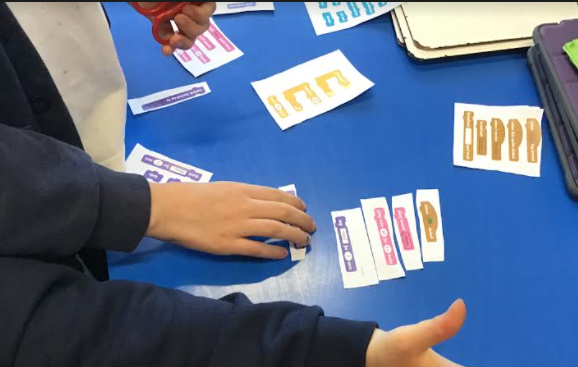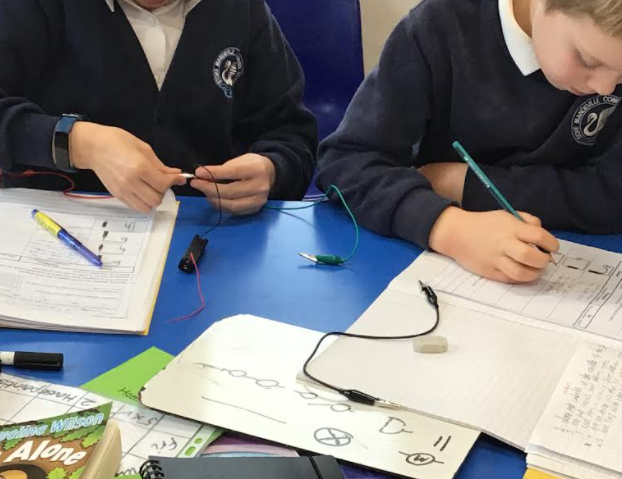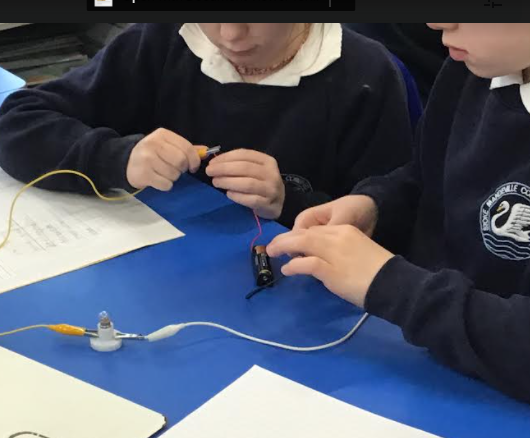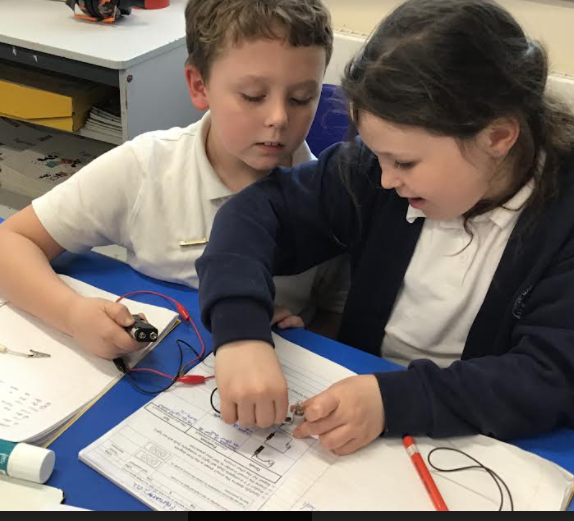 21st January 2022
In English this week we have been looking at earthquakes and tsunamis. We have watched clips of these events and created our own word banks as to what we would experience if we were there. We have written a first person account of the earthquake and worked in pairs to record our own newsflash of the tsunami.
In maths we have been deepening our understanding of multiplication and trying out different methods to work out questions. We have been using number lines to show multiplication and using formal written methods too. For an active lesson we had to find multiplication questions around the school and answer these using our chosen method.
In science we have been learning about electrical safety and spotting hazards around the home. We have created a list of tips to keep safe in the home.
In topic we have been considering what it would be like to live near a volcano. We read facts about the land and buildings and decided whether it was worth living near one even if there was a small threat of an eruption.
14th January 2022
The first full week back this year has been fantastic. In English we have been reading and focusing our work around 'The Firework Makers Daughter'. We have thought about to improve letters that were written in the book considering the feelings and emotions of different characters. We have also designed our own Fire Fiend and a cave for them, we then wrote descriptions about these focusing on using different sentence starters and including some personification.
In Maths we have been continuing our topic of multiplication. We have been applying our understanding of times tables to other multiplication facts. for example if we know 4x7=28 we can work out what 40x7 is.
In Science we have started our new topic Electricity! We have started to think about all the uses of electricity and how it can be supplied to devices we use. See how many uses you can spot at home!
In Topic we are continuing to look at Extreme Earth, we have learned all the different layers of the earth and been amazed by what is under our feet!
10th December 2021
In English this week we have been doing some writing based around The Bear and the Hare. We have been retelling the story of the bears first Christmas. We have been looking to use speech, description and show not tell.
In maths we have been learning how to divide by 10 and 100 and find patterns to help us with this. We have also looked at what happens to numbers when they are multiplied and divided by 1 or 0.
In DT we got a chance to make our pitta breads. We used our planning sheets to help us know what steps we needed to take. We then took these home and made some yummy treats.
In science we were looking at heating and cooling. We carried out an investigating using chocolate! We timed how long it took for it to melt when surrounded by water at different temperatures.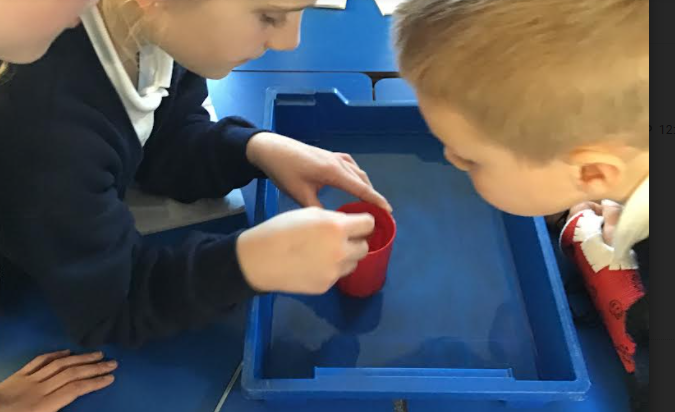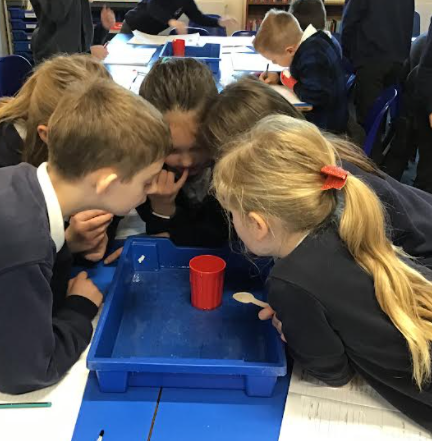 3rd December 2021
This week we have done lots of great learning.
In English we have looked at The Lion, The Witch and The Wardrobe. We have thought about how to write powerful descriptions and include action within these. I was so impressed by the vocabulary children have been trying to include within their writing.
In Maths we finished our perimeter topic including some jumping and measuring activities. We have now moved onto the tricky topic of multiplication but will tackle with resilience as we usually do!
In science we investigated the weight of carbon dioxide by weighing and stirring fizzy drinks.. Why not ask your child what they learnt doing this?
We all enjoyed a trip to the church for our christingle service and got to sing some carols and watch the amazing signing choir too!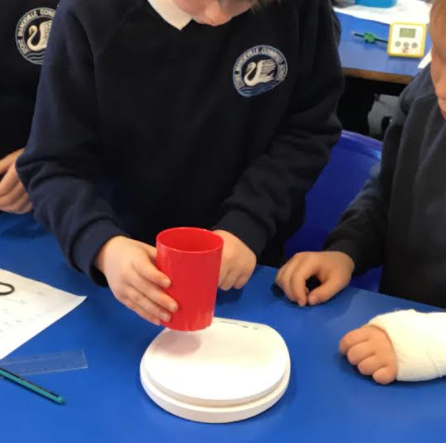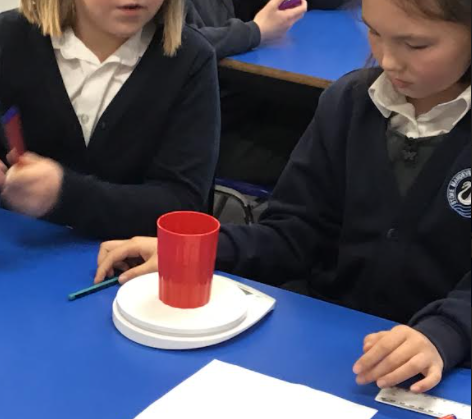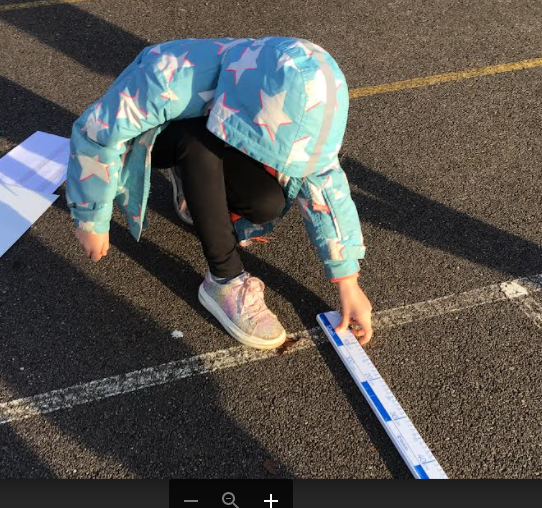 26th November 2021
We have had our assessment week this week and I am so impressed with the attitude of all children settling down and working hard with these.
In English we have carried on with Mr Morris and the Fantastic Flying Books. We worked hard to write dialogue between different characters. The ideas thought up were wonderful from books arguing to a game of Rock Paper Scissors between different books.
In Maths we have been looking at perimeter. Children have worked hard to recognise how to measure this and find methods to help with this. We have also been trying to create shapes with set perimeters.
We have started a new topic States of Matter in science. We looked at the different properties of solids. liquids and gases and looked to see if we could identify these in our school environment.
12th November 2021
This week has been Maths week! Over the week we have had the chance to mix up our maths lessons and do a variety of different activities. We designed, carried out and discussed our results from a paper aeroplane investigation. We have used the ipads to answer reasoning problems and play online games using addition and number facts. It has been great to see children so engaged in maths all week!
In English we started the book The Fantastic Flying Books of Mr Morris Lessmore. We made predictions based on the few pages we have read and wrote our own versions of the story using this.
In Science we investigated pitch. We were looking for patterns between different instruments and pitch. We used boom whackers, tuning forks and elastic bands to do this and enjoyed having the chance to explore sound.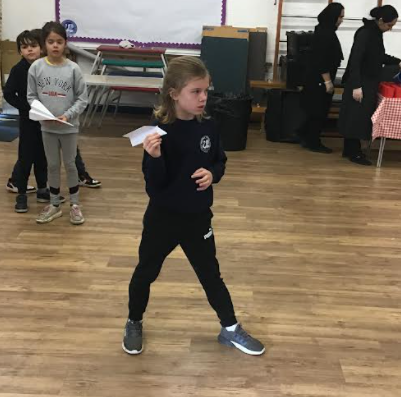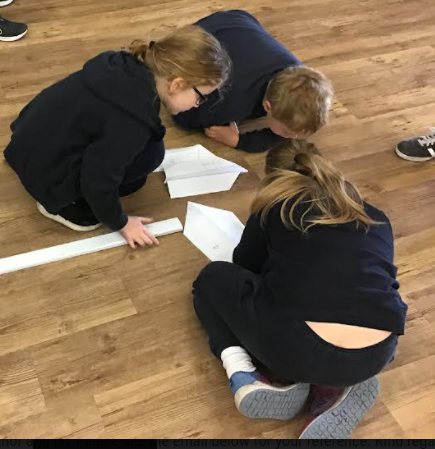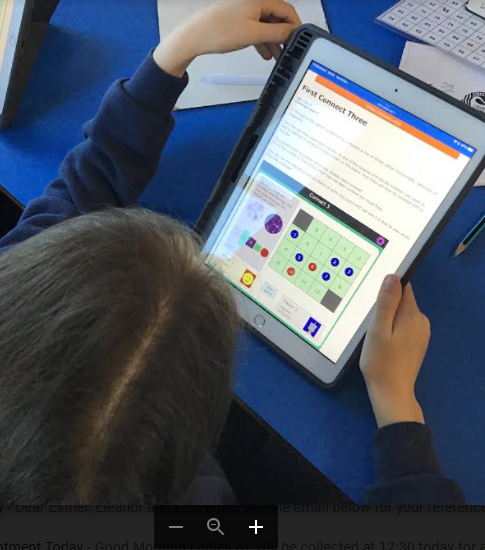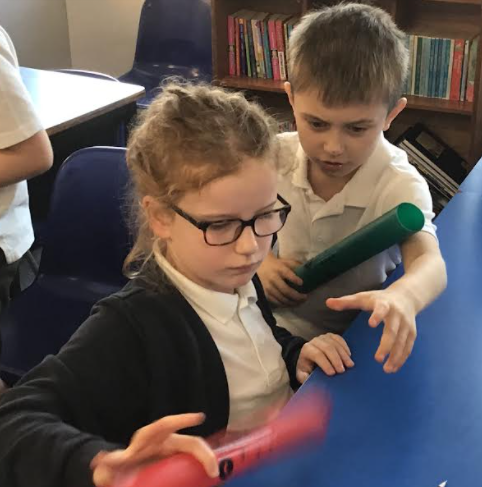 5th November 2021
A brilliant and busy week in Year 4!
We have had Black History Week and an Outdoor Classroom Day!
In English, we have been learning about Marcus Rashford. We researched him and wrote biographies about him to tell people who he is and what he has done. We also spent time reading and looking at his open letter. We found plenty of persuasive features within this and used those to write our own persuasive letter.
In Maths, we continued to work on subtraction and understand exchanging when subtracting. For part of our outdoor learning we did some outside maths investigations and recorded these on seesaw.
In Science, we also went outside. We had to design, create and test a nest for a hibernating dormouse using only what we could find outside.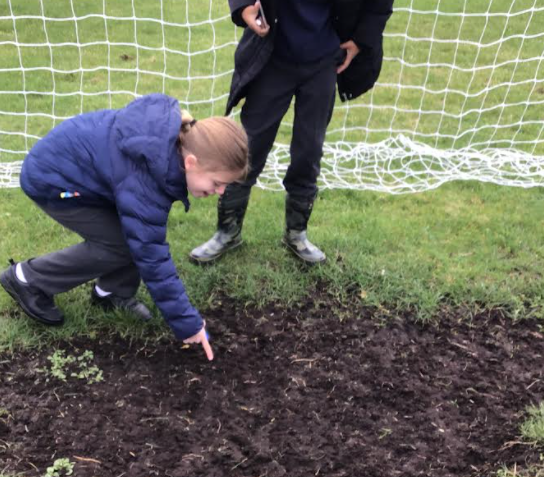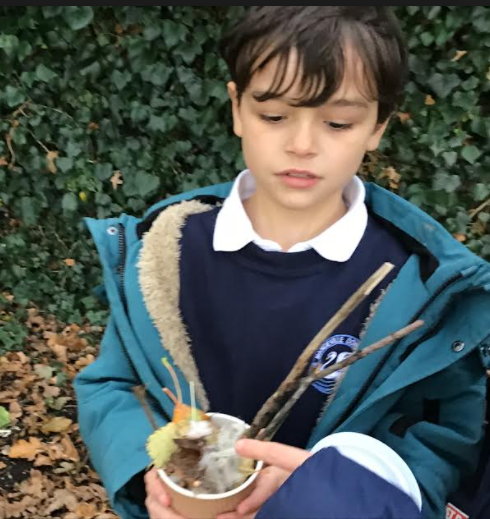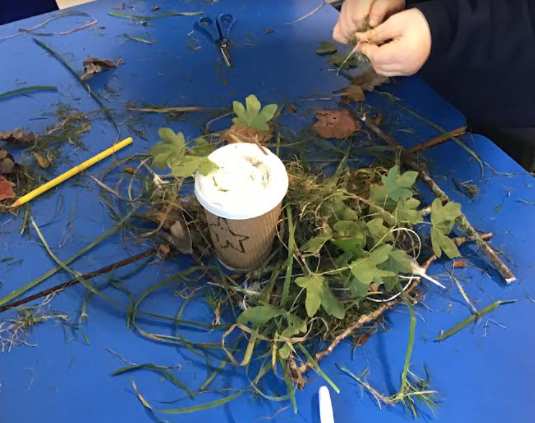 22nd October 2021
In English this week we continued to base our work around Who Let the Gods Out? We researched a Greek God of our choice and made notes using what we found out, we then used these notes to create an information page about them. We then moved onto persuasion, we had a selection of ordinary objects and had to imagine how a God could use them, we then used this to write adverts for a shop in Asphodel Fields.
In Maths we moved onto Subtraction. We looked at using the column subtraction methods. When looking at exchanging and borrowing we used practical resources to help with this.
In science we designed and created our own ear defenders. We had to think about how sound travels to our ears and then find the best material to block this. After we had made them, we went outside and enjoyed testing them out.
15th October 2021
This week in year 4 we have based our work around 'Who Let the Gods Out?', a book we have been reading in our whole class reading sessions. We have looked at care guides for mythical creatures, edited and improved some then moved on to writing our own.
In Maths we moved onto addition. We have looked at adding 3 and 4 digit numbers together including carrying over. We have learned how to use the column method effectively to do this.
In Science we planned and carried out an investigation to answer the question 'Does the strength of the vibration affect the volume of sound?'. We had to make our own predictions, test it out and record our own results.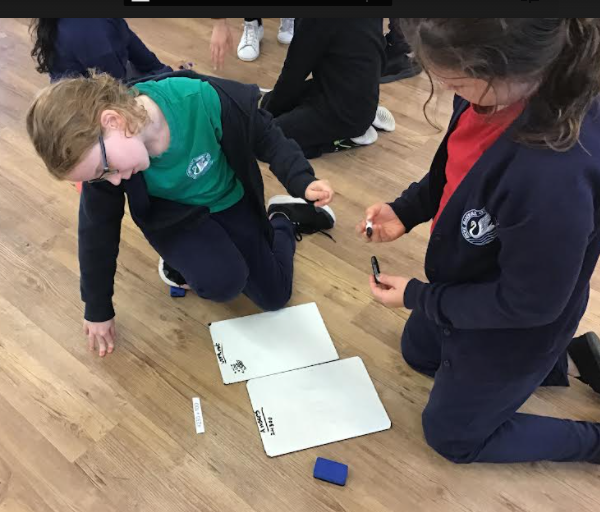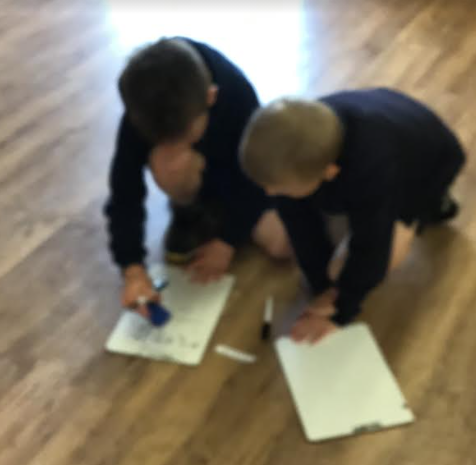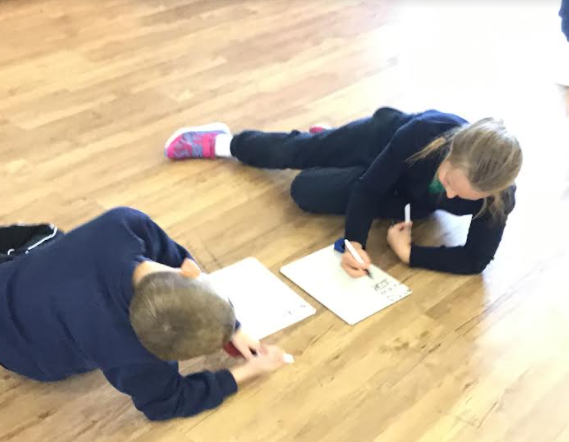 8th October 2021
In English we carried on working on Wishgranter and then planned and wrote our own explaination texts to tell others how to use the wish granting machine... Watch this space if you have a special wish...
In Maths we finished our place value topic. We recapped lots of our learning and made some games out of it. We cracked codes using Roman Numerals, rolled dice to round numbers and challenged ourselves with some reasoning problems too.
In Science we experimented with string phones. We were given a range of different cups and strings. We then decided what materials we needed and tested them to find the best.
1st October 2021
This week in English we have been looking at the Wishgranter. We have been writing monologues and looking at how to write in the present tense and first person.
In Maths we started rounding to 1000, counting in 25s and begun to work on negative numbers.
In Computing we have been looking at Internet safety and how to search safely and efficiently.
In science we were learning about vibration. We had drums, rice, tuning forks and water and explored to see how vibration can be seen and felt.
24th September 2021
In English we finished our work on "The Lighthouse' and produced some great writing from this. We wrote some fabulous diary entries and started to learn how to show not tell.
In maths we looked at how digits can be arranged to make larger and smaller numbers and compared them. We did an active maths lesson working on ordering and comparing 4 digit numbers.
In Art we researched different Greek pots and thought about how the patterns told a story. We then used this to design our own pots.
In topic we looked at both Athens and Sparta and compared the army, schools and how women were treated.
And finally to finish off a great week we took part in a Brazil dance workshop and got to show off our fabulous moves!
17th September 2021
Another great week in year 4.
In English we finished writing our Greek Myths, with some very interesting guests and creatures in. We have started some work on a short clip 'The Lighthouse'. Whilst doing our writing we have focused on extending sentences and using fronted adverbials.
In Maths we have continued to look at place value and numbers up to 10,000. We also enjoyed a great active maths lessons to recap a lot of skills we have covered such as rounding.
We are continuing our topic of Sound in science and explored the different ways we could get instruments to make noise such as banging, scratching, rubbing and rolling.
We also got to take part in a fantastic tennis session and try out new games and learn lots of new skills.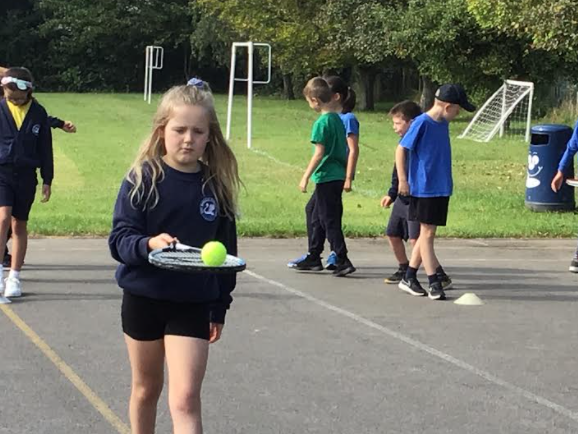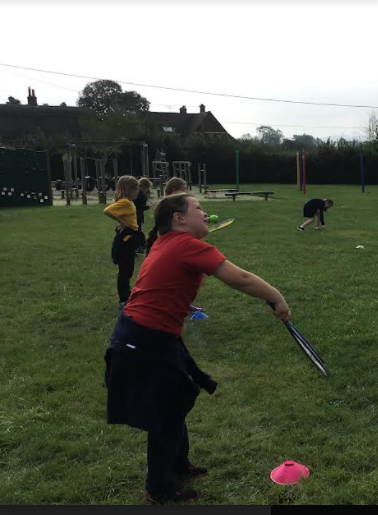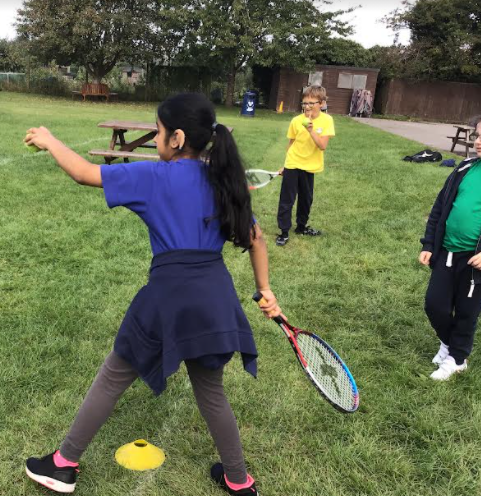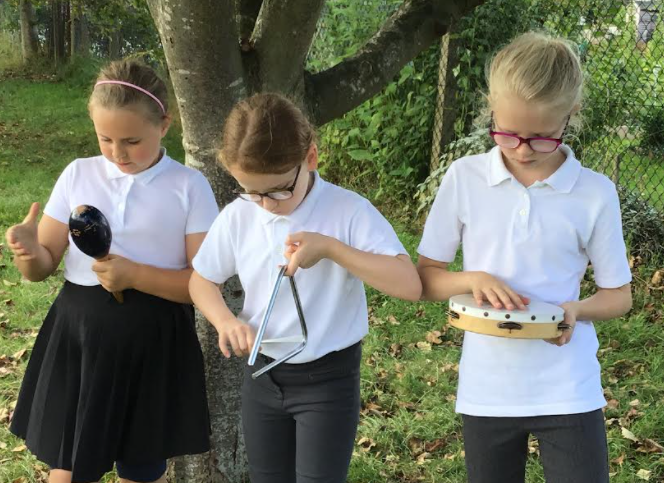 10th September 2021
What a super start to the academic year! I am so impressed with how well the children have settled and embraced life in Year 4.
We have started to look at Greek mythology in English and have read a variety of myths. Children have now begun planning and writing their very own. I cannot wait to read the finished myths!
In maths we are covering place value and have looked at estimating numbers on number lines and tackled the tricky topic of 'rounding'. Children have worked hard in all lessons and really enjoyed active maths lessons too.
In Science we introduced our new topic of 'sound'. We started this by discussing what we already know and understand about sound and then going on a sound walk to identify the vast range of sounds we are exposed to everyday.