What are we Learning?
5th March 2021
This week in year 3 we have been very busy!
In maths we are coming to the end of our measuring and perimeter unit. We've loved our active maths sessions - this week we had to go on a shape hunt and measure the edges of shapes. It was a challenge because to be accurate we had to convert some lengths from cm to mm!
In topic we worked in teams to sort human and physical features of South America - we have discovered a lot of landmarks that we never knew about. We are very keen to learn more about the Amazon River
On Thursday we celebrated World Book Day with both the children at home and at school. We took time in the morning to have a whole class fashion parade - we all looked absolutely amazing! Then we used our topic of the Amazon Rainforest to write a poem using similes, some of us even challenged ourselves to use rhyme! We also took time to share our favourite books and the children in school read their books to each other.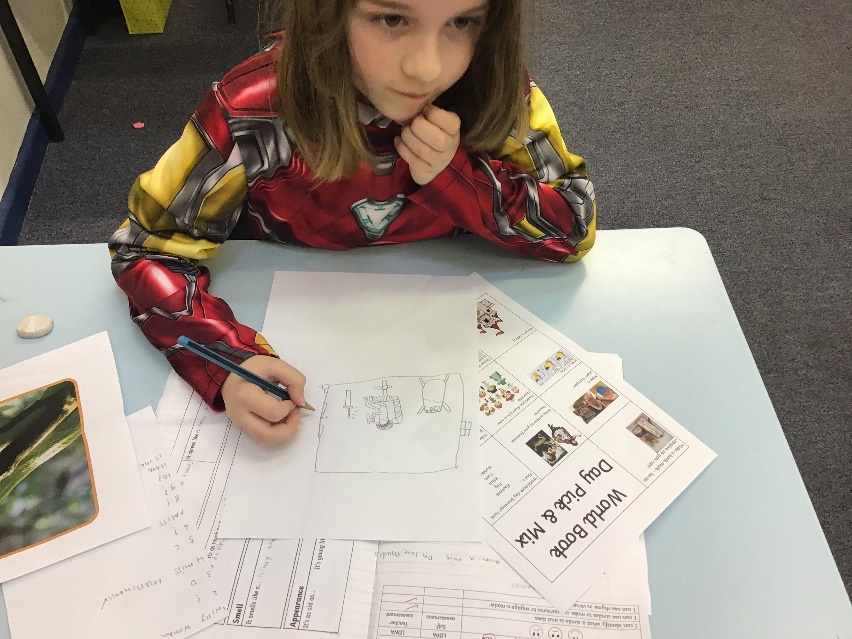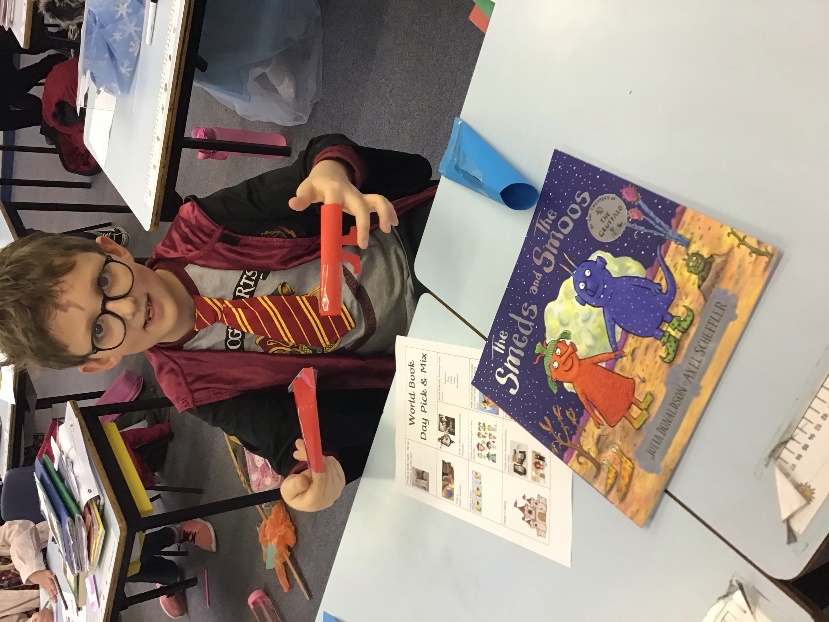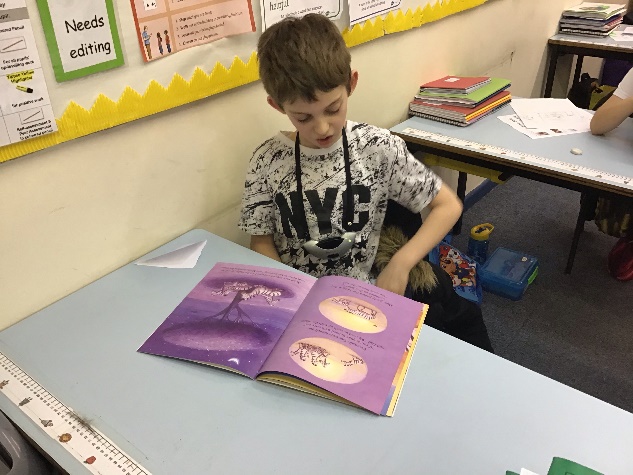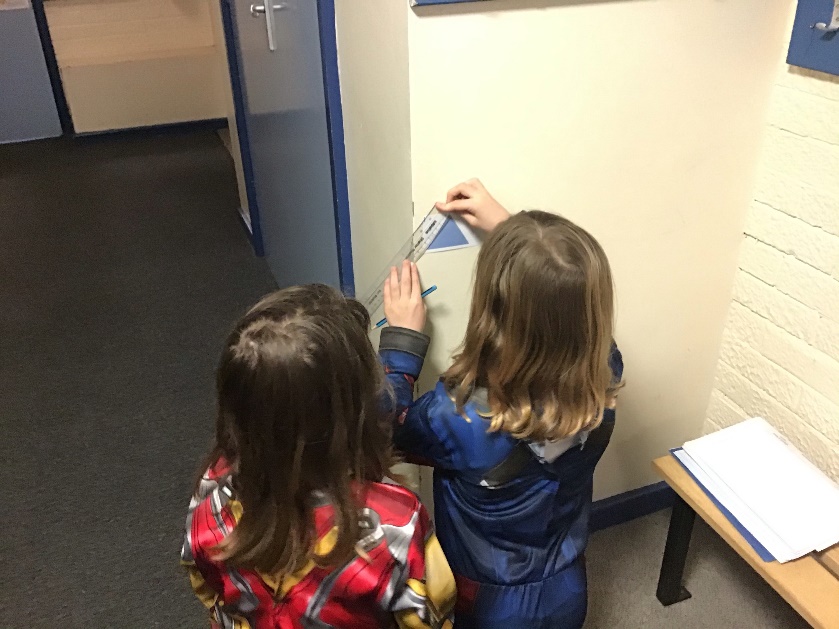 26th February 2021

This week in Year 3 we have started to investigate our new topic of South America and its rainforests. We have explored the continent and used maps online as well as an atlas. We are linking this learning into DT. We will explore Brazil and the famous carnivals that happen there. We have started to research Carnival do Brasil - the music, the floats, the costumes and the masks. We will be making our own carnival masks after completing a full design brief. Before trumpets starts again we have used our Music slot to recreate sounds of the rainforest using percussion instruments.
In PE we have used games that we have made from scratch from Children's Mental Health Week. We selected our resources, mapped the games and create the rules. We then played our games with small groups and moved around so we could all try each other's. This meant that our rules and plans had to be very clear and easy to understand.
In Maths we have challenged ourselves by not only measuring using M, CM and MM but by also adding and subtracting lengths. We have used active maths session to throw and jump, order lengths and then use our measurements to add and subtract after converting them to be the same unit of measure.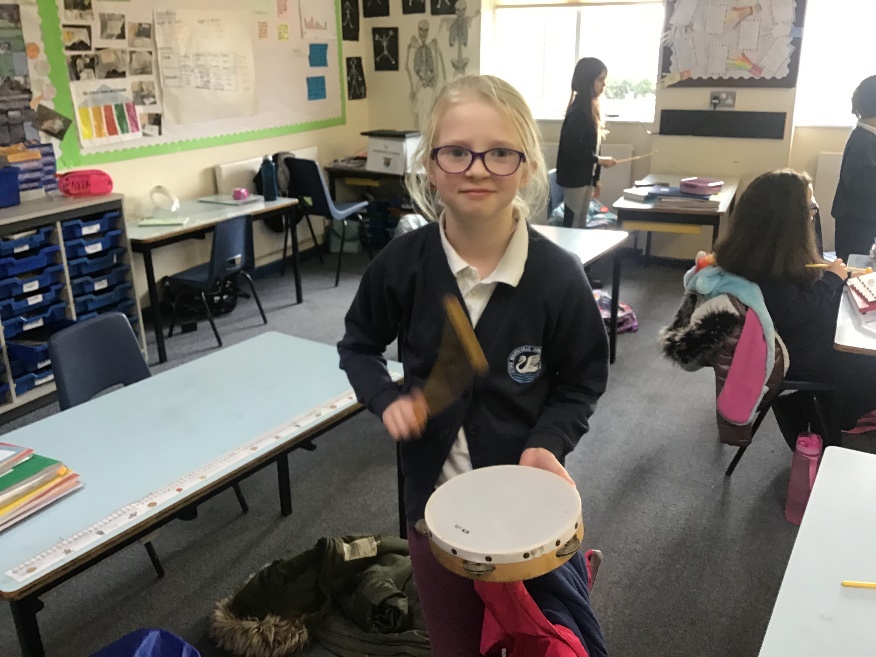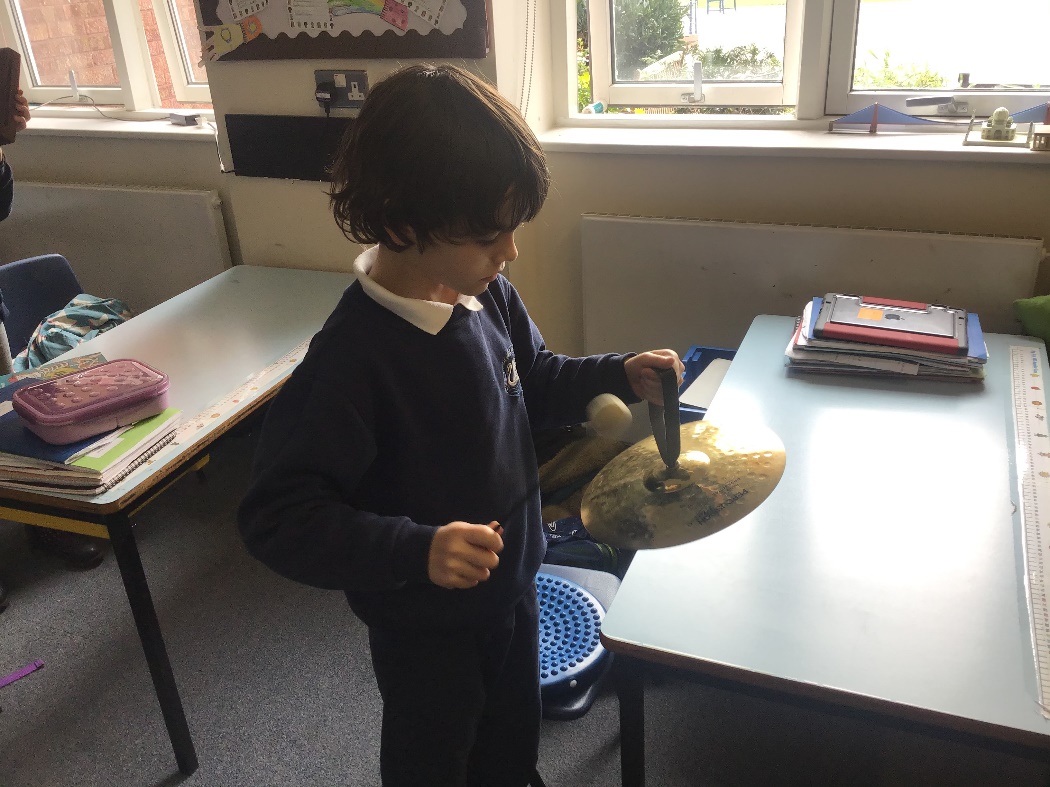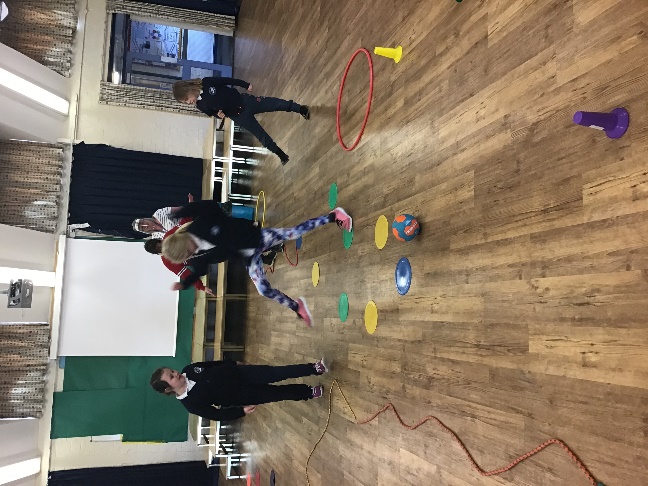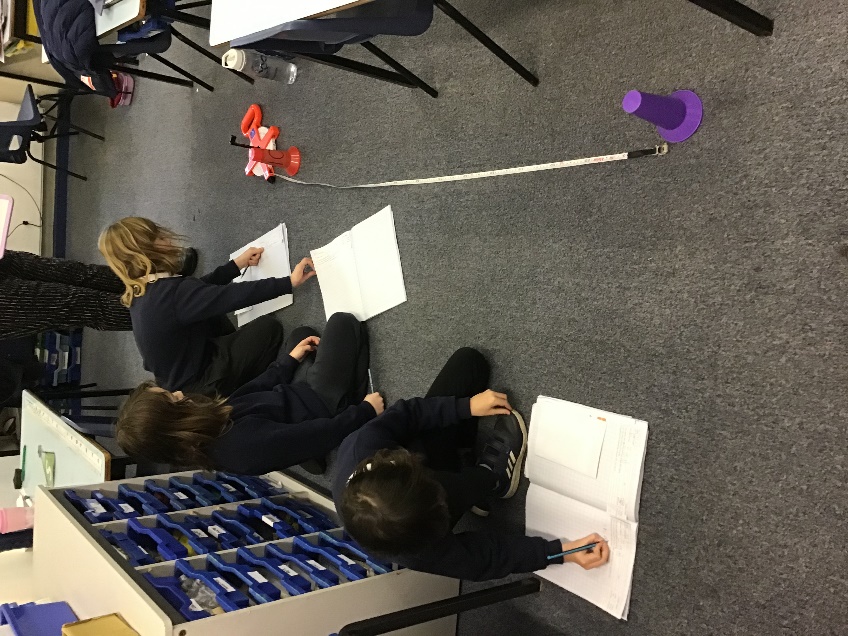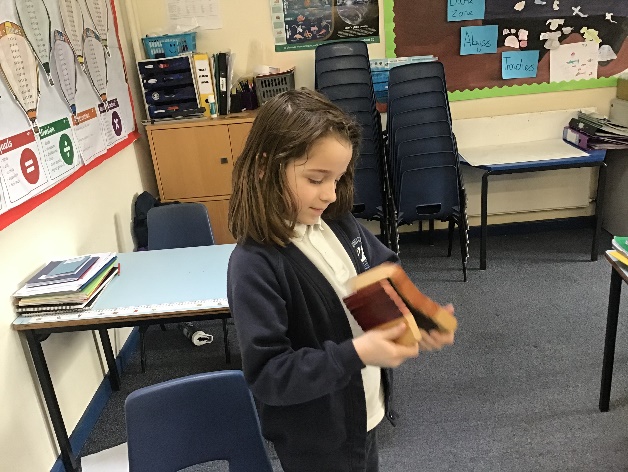 12th February 2021
In Year 3 this week we have been concluding our learning all about our local area. We took a tour of our school, somewhere we thought we knew well! We have discovered information about the first school in Stoke Mandeville and how it was replaced by our current school. We have observed and noted how our school has changed over time, but still kept some original features. Mrs Stewart come to show us the original school logs that had to be kept by the headmaster every day. We also had a go at ringing the school bell, it was extremely heavy!
We have been working impressively hard during our maths learning. We have been exploring measuring, specifically length and height. We are becoming masters at using metres, centimetres and milimeters. We will move on to adding and subtracting lengths too.
In science we have had terrific fun learning about plants. To help us remember some complicated vocabulary we have dissected daffodils and named the different parts of the flower and their jobs. We are still monitoring our celery experiment to see how dyed water can be transported through a vein system.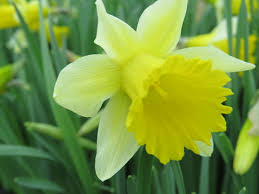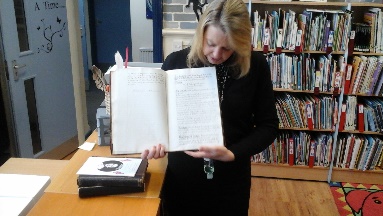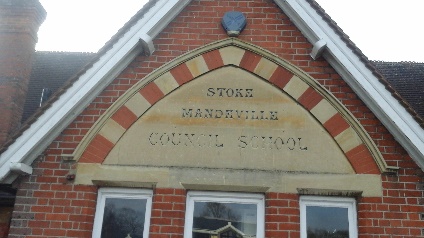 Pupils of the week are IE for great effort in SPaG and JT for resilience in handwriting.
29th January 2021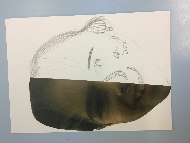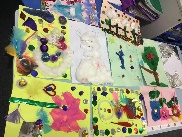 This week Year 3 have been expressing themselves through different mediums as it has been children's mental health week. All of the activities have been posted on Google Classroom for everyone at home to try too. In school we loved exploring different creative ways to express ourselves – we have written kennings poems about ourselves and what makes us happy, we have created collages about the things that we love and we have also used photos of our faces to create self-expressive self-portraits.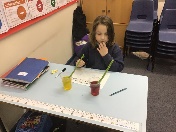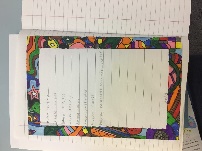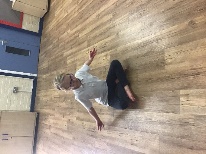 We have also used movement as a means of self-expression. We have watched dancers show emotions using their bodies and music genres. We had a go in the hall too! We enjoyed dancing to Spanish flamenco and more sombre acoustic music. We have also experienced yoga and how this can help calm us. Then we had a go at creating our own games complete with rules using a vast selection of PE resources. Then we taught our class how to play each game. On Thursday afternoon the children in school also had an extra sporty time thanks to Game On visiting us!
In Science we are still learning all about plants. We have set up an experiment to see how water is transported through plants using celery and food dye. We're inspecting the investigation every day!
Pupils of the Week are CP for working independently to create an alternative ending and MK for great self expression through dance.
22nd January 2021
This week in Year 3 we have been storming through the book 'The Twits' in English. We've used this as a writing stimulus for many things from disgusting recipes and ghastly tricks to writing character descriptions. We received a letter in the week from a concerned Mr. Blackbird regarding the Twits animals. We worked incredibly hard to find answers to his questions in the text and then wrote formal letters to reply to him. We've also made some fantastic WANTED posters with Mrs Ryan linking to the book we're reading with her, 'The Giraffe, the Pelly and Me'.
Friday has been our Art and Music themed day. We've used Earth by Hans Zimmer as a stimulus for English and Art. We listened to the music and put our thoughts onto paper using many mediums from chalks and charcoal to water paints and pastel. We'll add our artwork (from class and from Google Classroom) to a display in the corridor.
Pupils of the Week are TR for great resilience in home learning and KD for fab independence in all school learning.