What are we Learning?
18th June 2021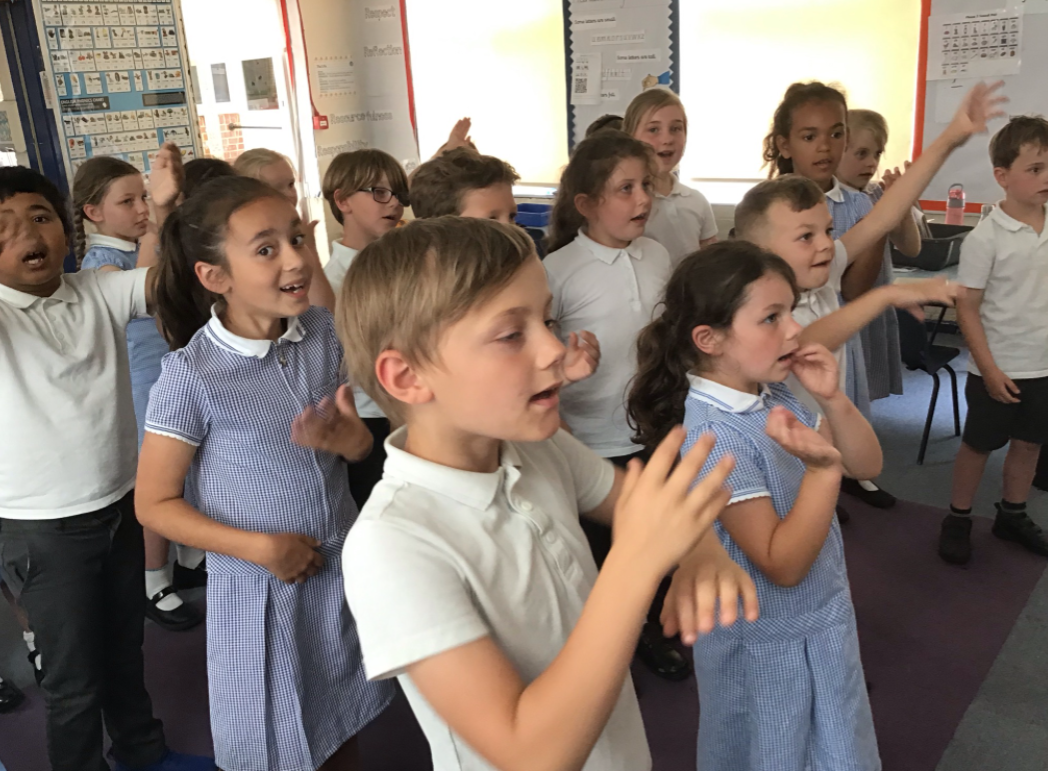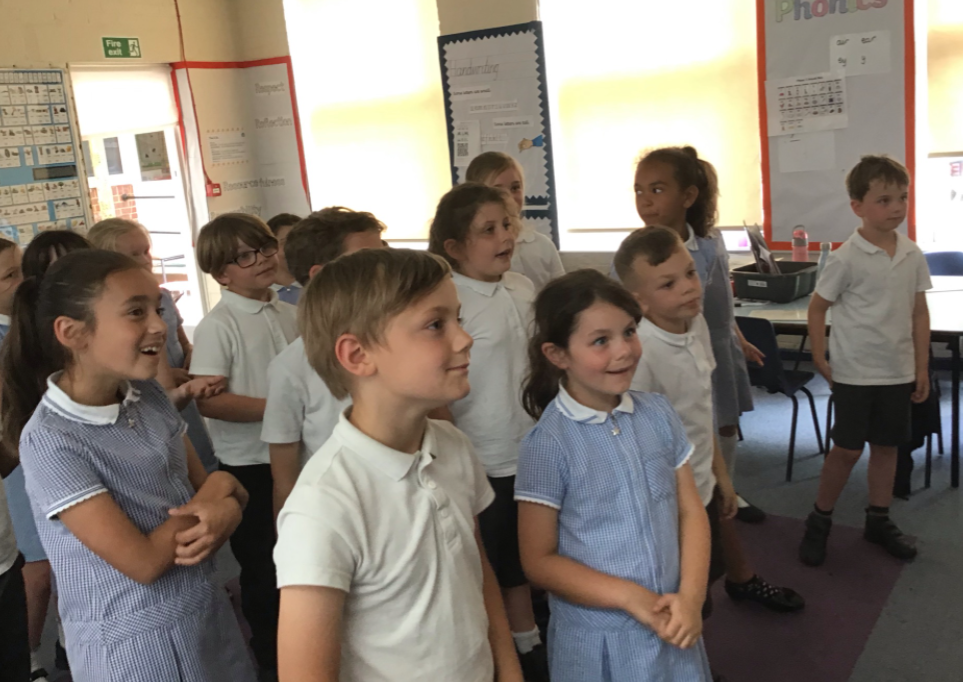 This week we broke a record! We joined in with 'The Biggest Sing', breaking the record of becoming the biggest signed song performed. The children did brilliantly singing and signing along to 'Lovely Day'.
In English, we have produced some wonderful writing about a dragon story. We discussed the picture, talking about what we thought might happen and where the dragons might be going.
In maths, we've been focusing on fluency, particulary multiplication and division and applying this to problem solving.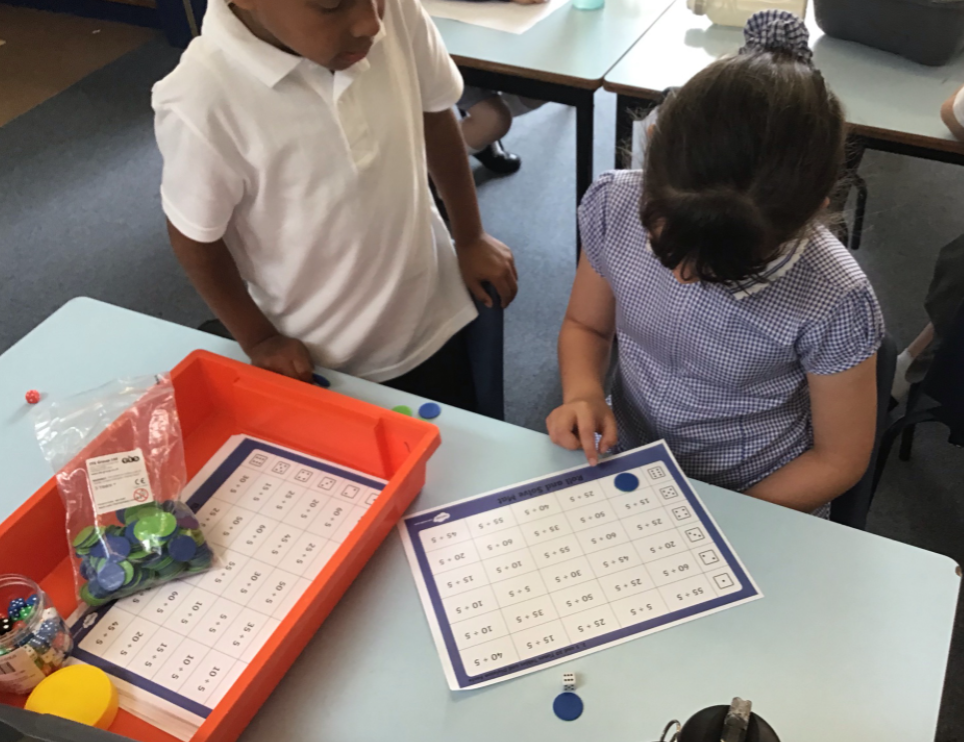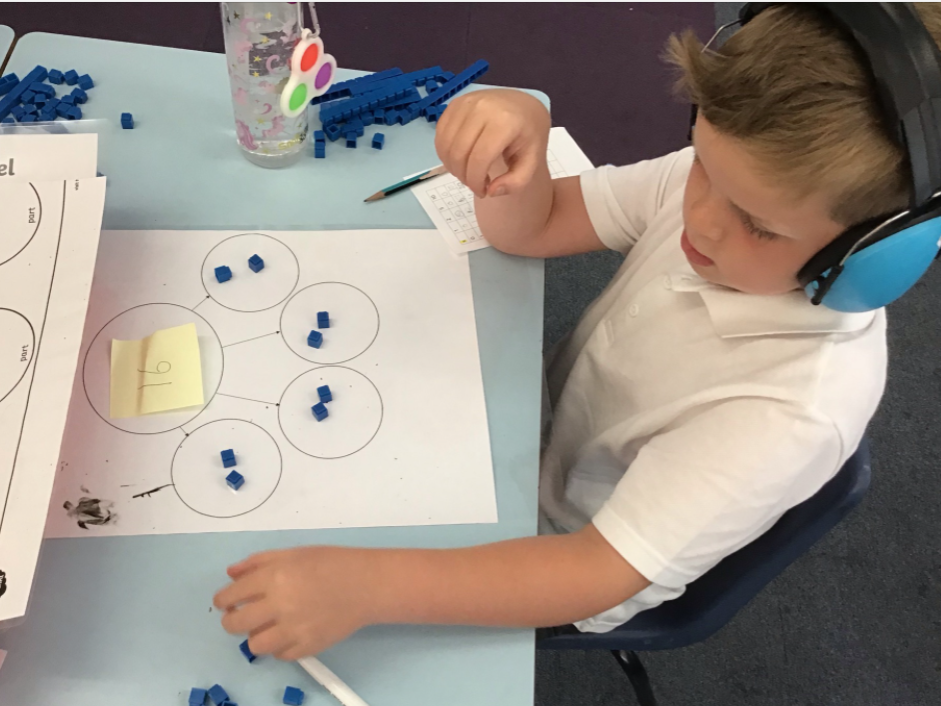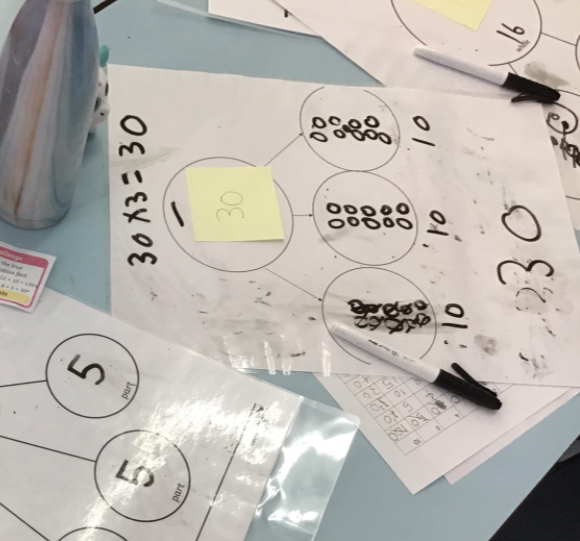 During our science lessons, we focused on seed dispersal. We learnt different ways that seeds could be dispersed including animals pooing them out! We went on a walk around the outside area and identified some different seeds, discussing how we thought they were dispersed.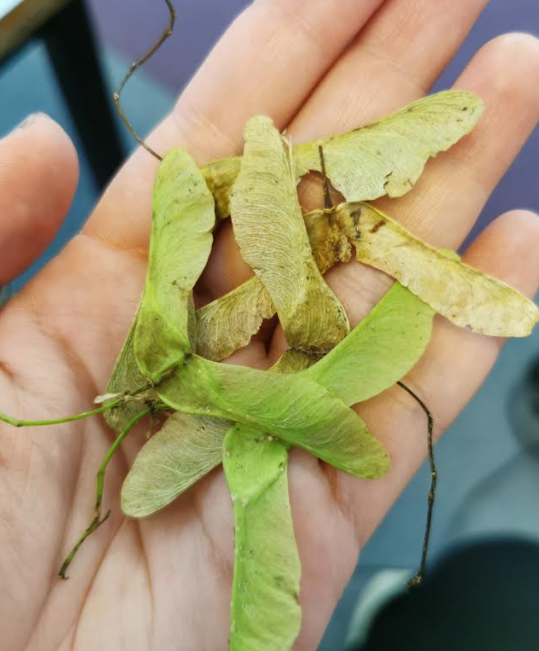 11th June 2021
It's been a lovely first week back after half-term and we've certainly enjoyed the weather.
We have started a new topic 'At the Seaside', where we have looked at a new book called The Lighthouse Keeper's Lunch.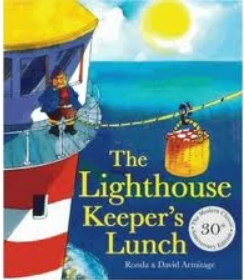 We've explored the setting and thought about what the view might be like from Mr Grinling's cottage on the cliffs. We have also looked at the geographical features of a seaside town and started looking at maps.
Our focus in maths this week has been telling the time. We have learnt how to read an analog clock, specifically o'clock, half past, quarter past and quarter to. We made our own clocks and looked at halves and quarters of the clock to relate it to our knowledge of fractions. We also played games using human clocks!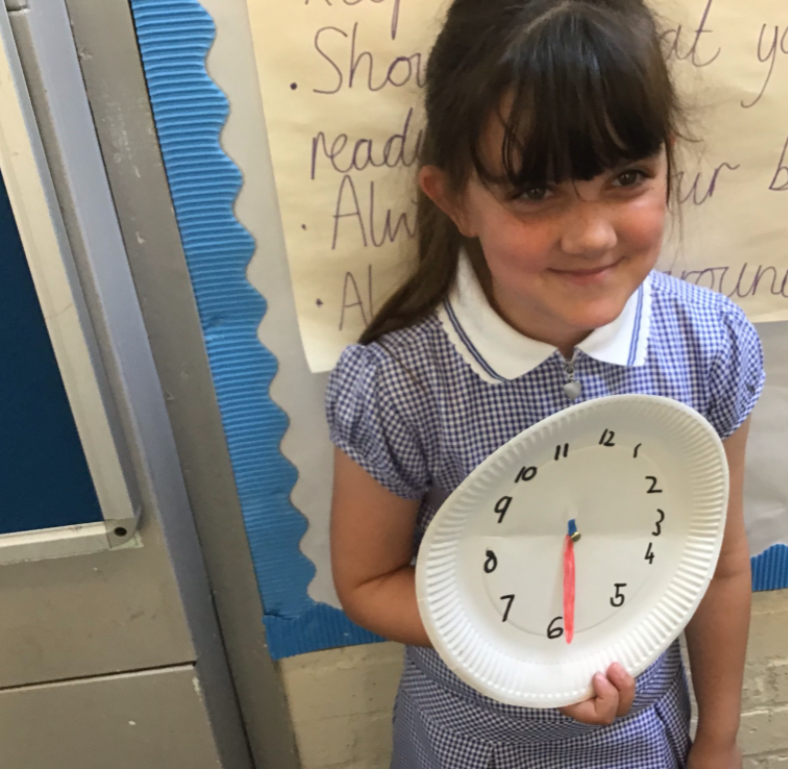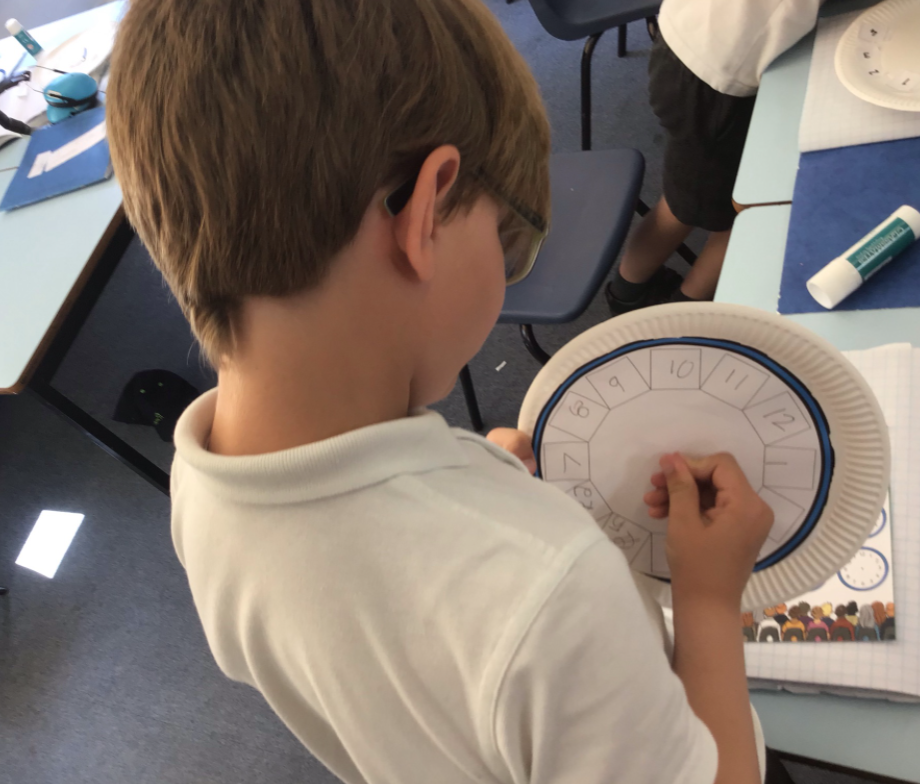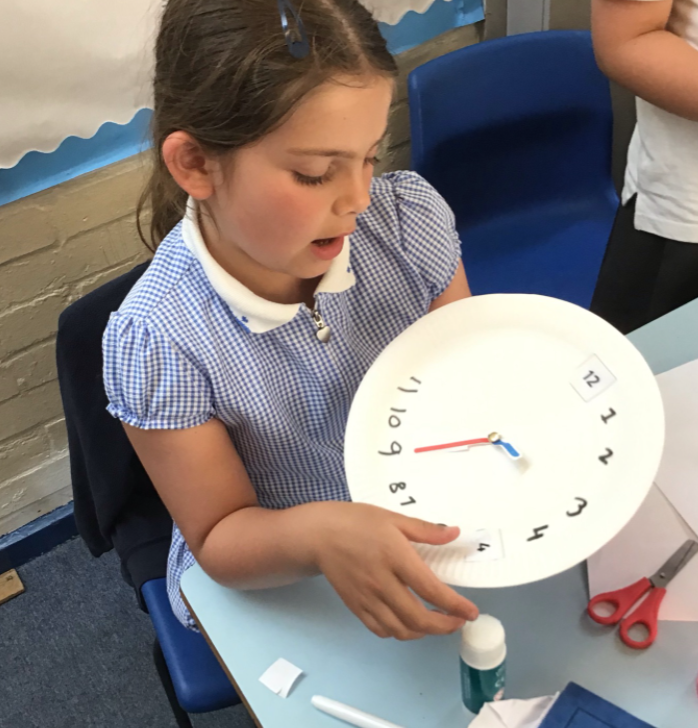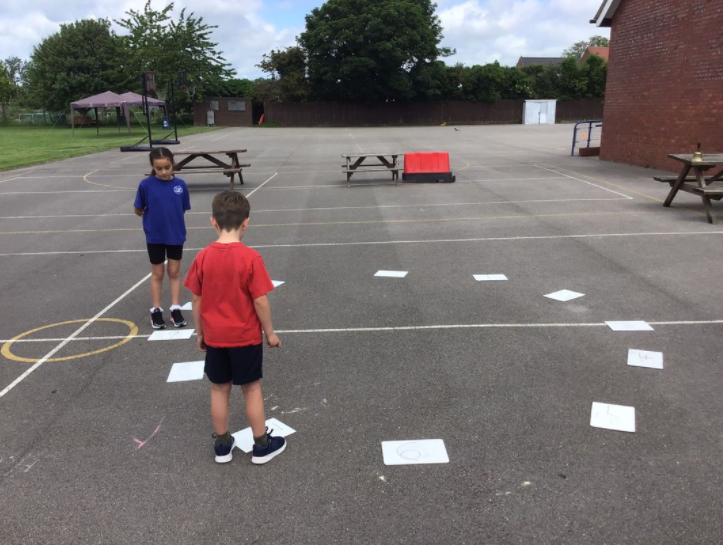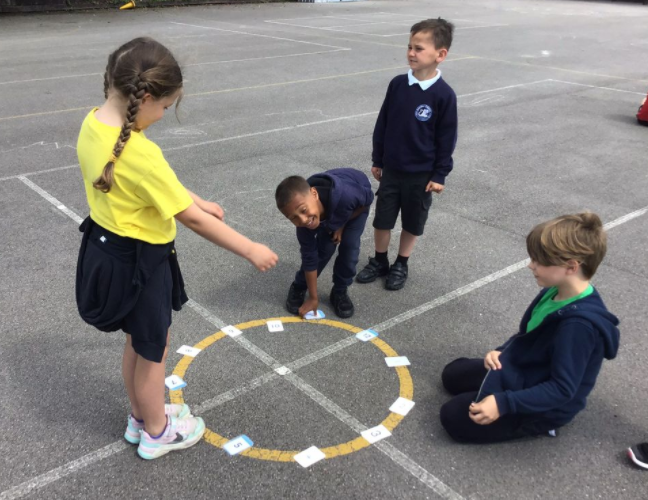 We took advantage of the wonderful weather and went on a plant hunt in our school grounds, as part of our new science topic, 'plants'.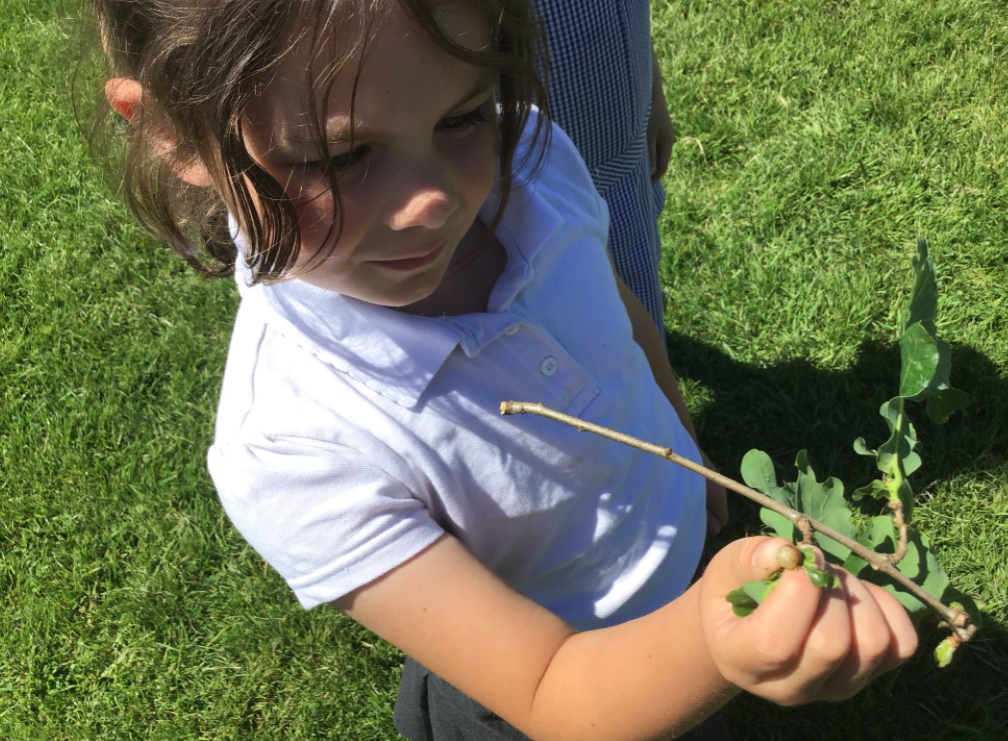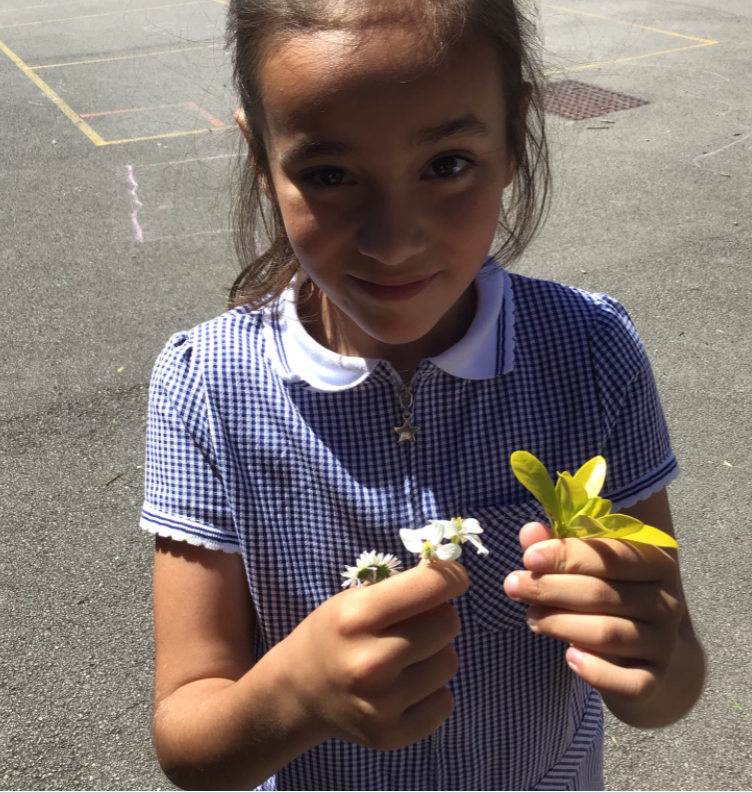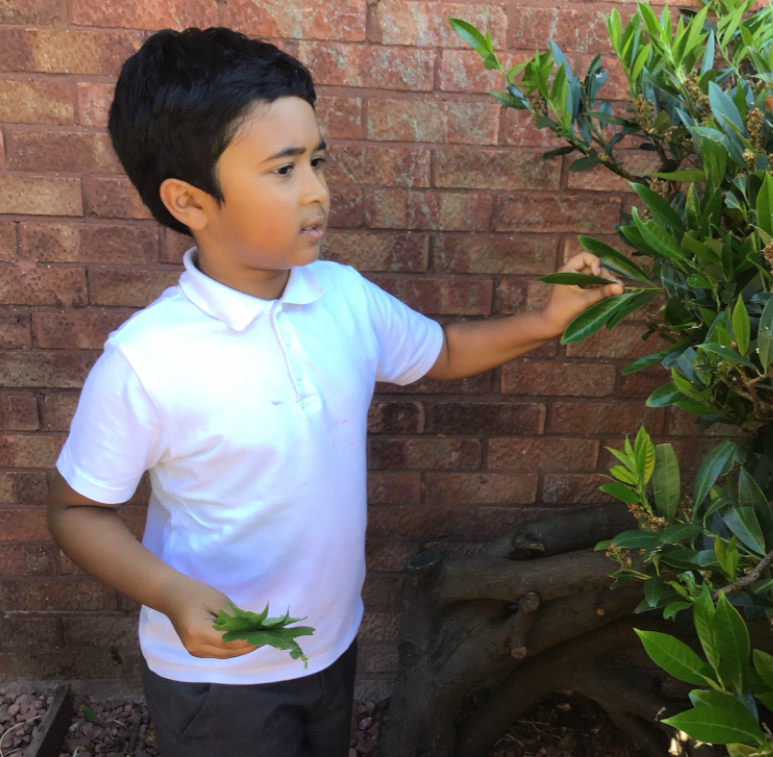 27th May 2021
In English we have spent this week designing our own setting and describing it. We had slides that go up instead of down, a beach where the sun was the moon and trees that hang from the ceiling!
In maths, we have focused on subtraction techniques, ensuring we're really confident with different methods of subtraction.
During our science lessons, we investigated how living things need each other to survive. We looked at food chains and discovered what lots of different creatures eat and how some predators are at the top of a food chain. We made our own food chains.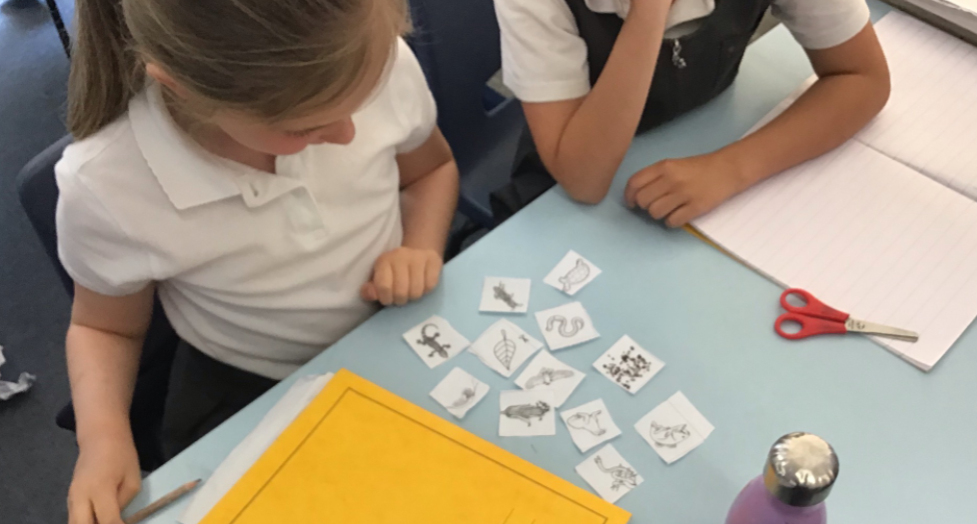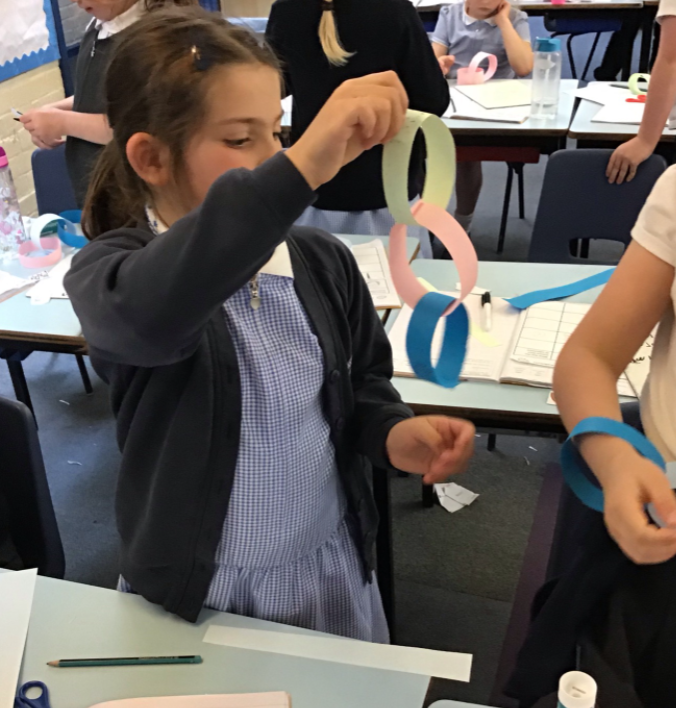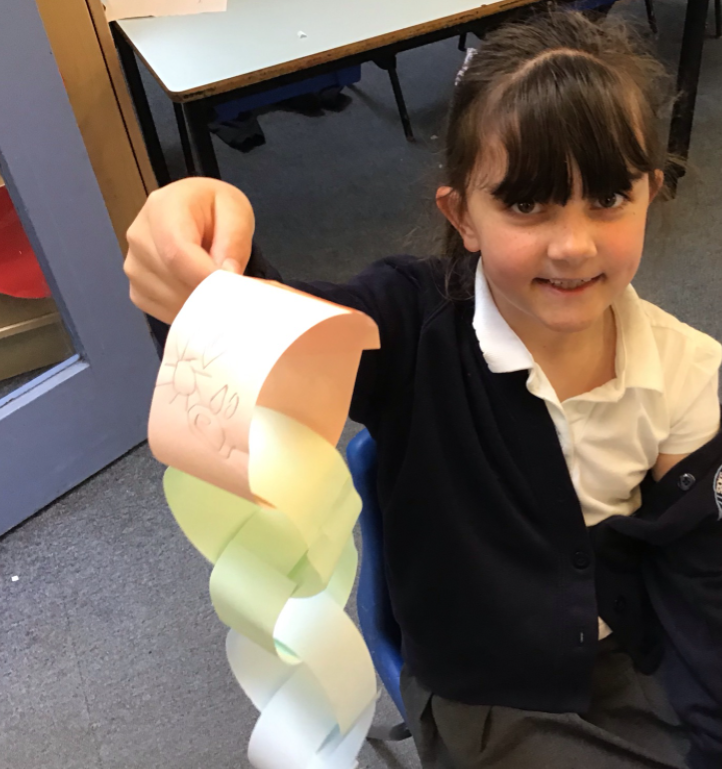 This week, we have also enjoyed our time with the PE coach learning some new skills and practising known ones.
21st May 2021
This week we have continued reading The Creakers. We have learnt all about who the creakers are, what they look like and what their evil plan is.
In English, we wrote some postcards from The Woleb.
In science, we tested out our habitats to see whether they would be suitable for a creaker. We used special UV beads that change colour in the sunlight to test if the habitat protected the creature enough.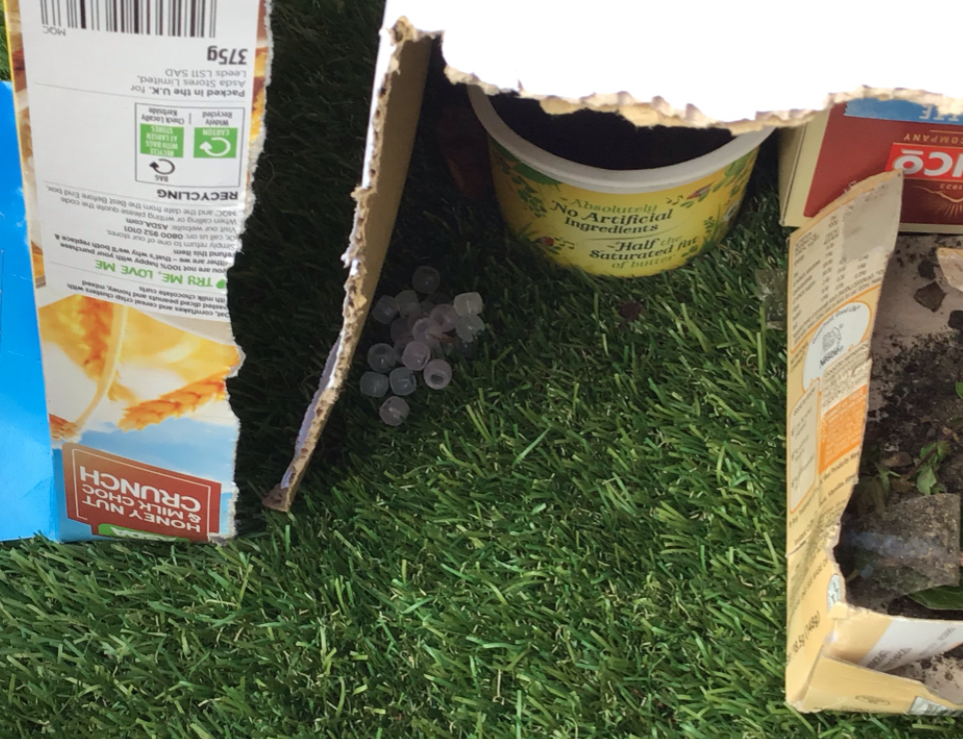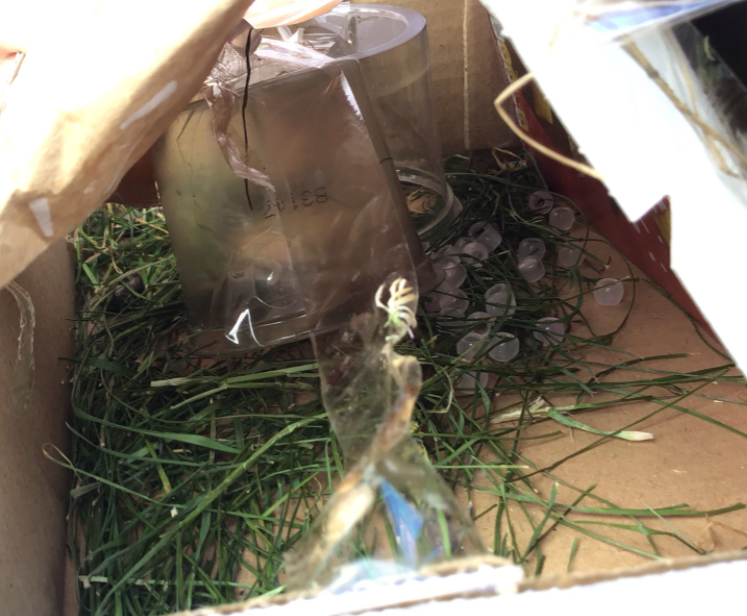 In maths, we have been focusing on addition again to make sure we are really confident with all of our methods.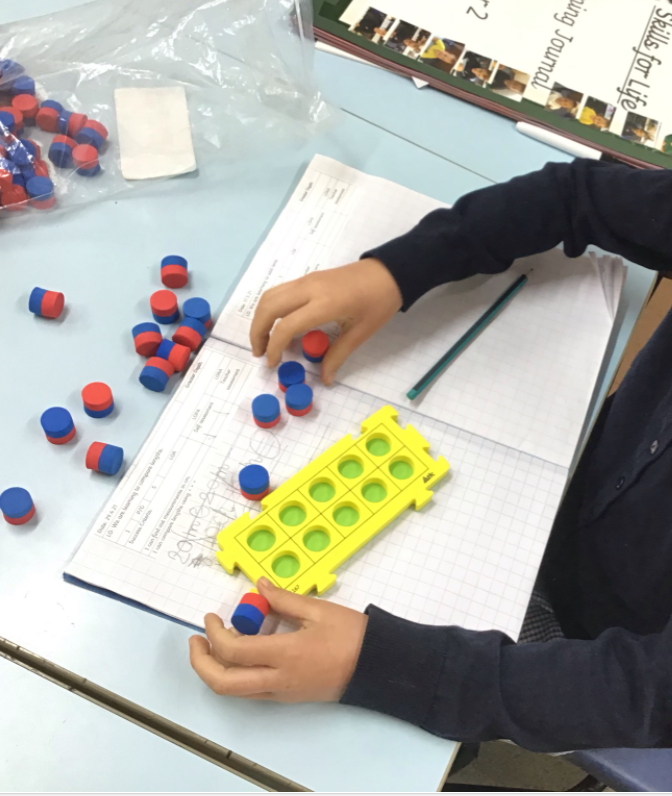 We have spent lots of time this week learning about ourselves, growing and changing, our topic in Skills for Life. We looked at male and female animals and compared the biological differences between male and female bodies.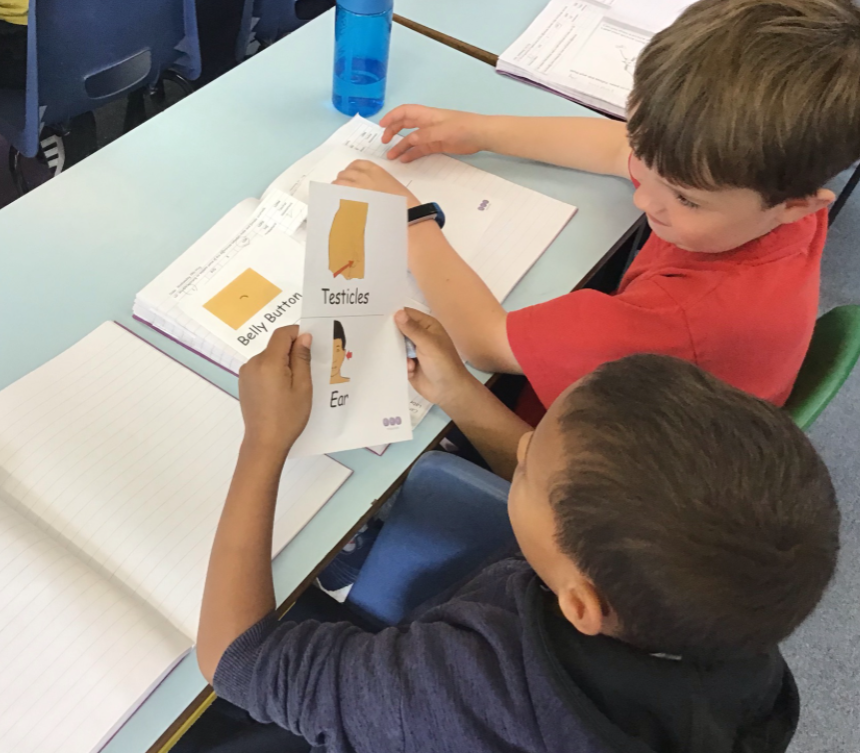 14th May 2021
Our learning this week has taken us down into The Woleb, where the creakers come from. We wrote letters to the creakers asking them to give our parents back. We pretended to be the creakers too and sent silly letters back.
In maths, we continued working on position and direction. We described clockwise and anti-clockwise turns, using our fractions knowledge to help.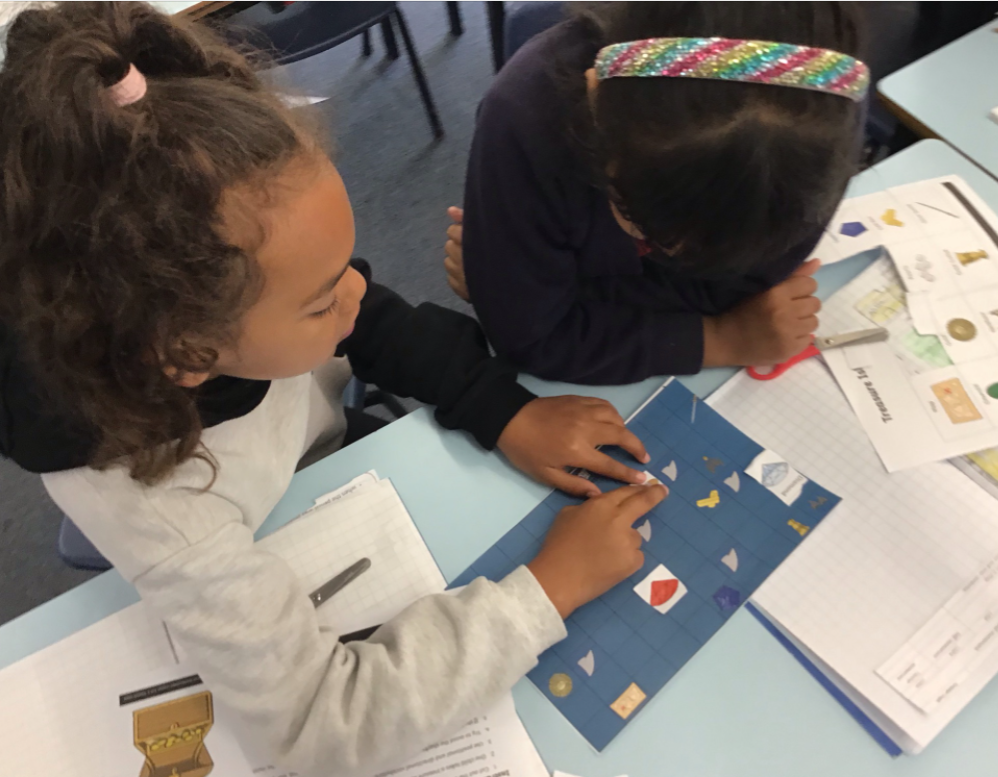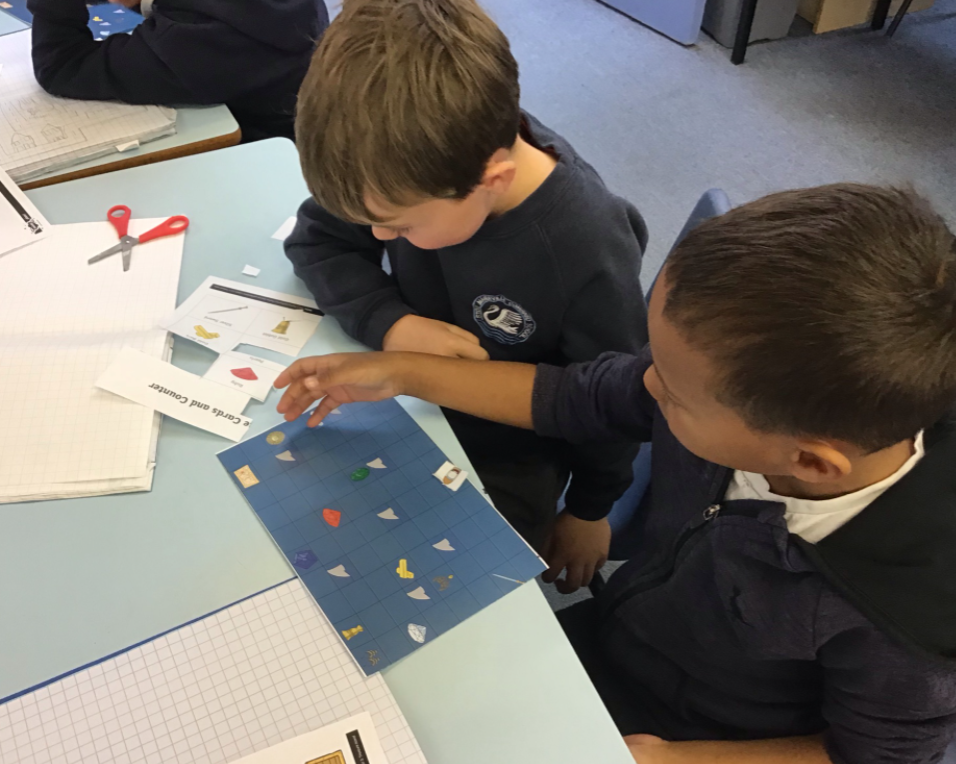 We used ipads to apply our knowledge of position and direction.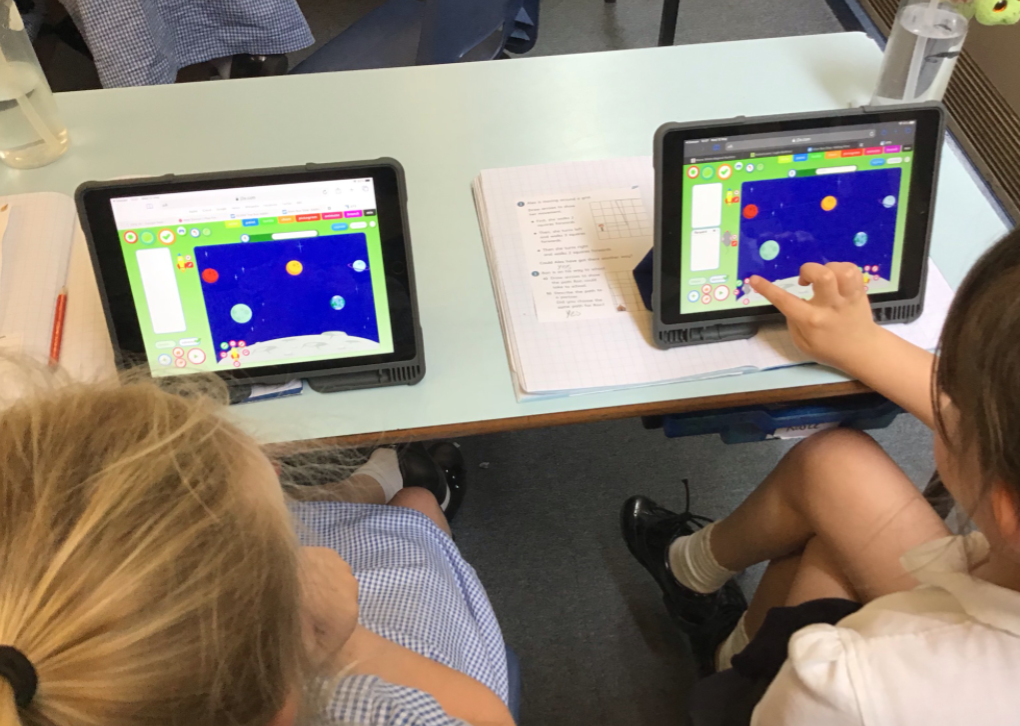 In science, we looked at the basic needs of a creaker and the suitability of their habitat. We used recycling and natural materials to build a habitat for the creakers.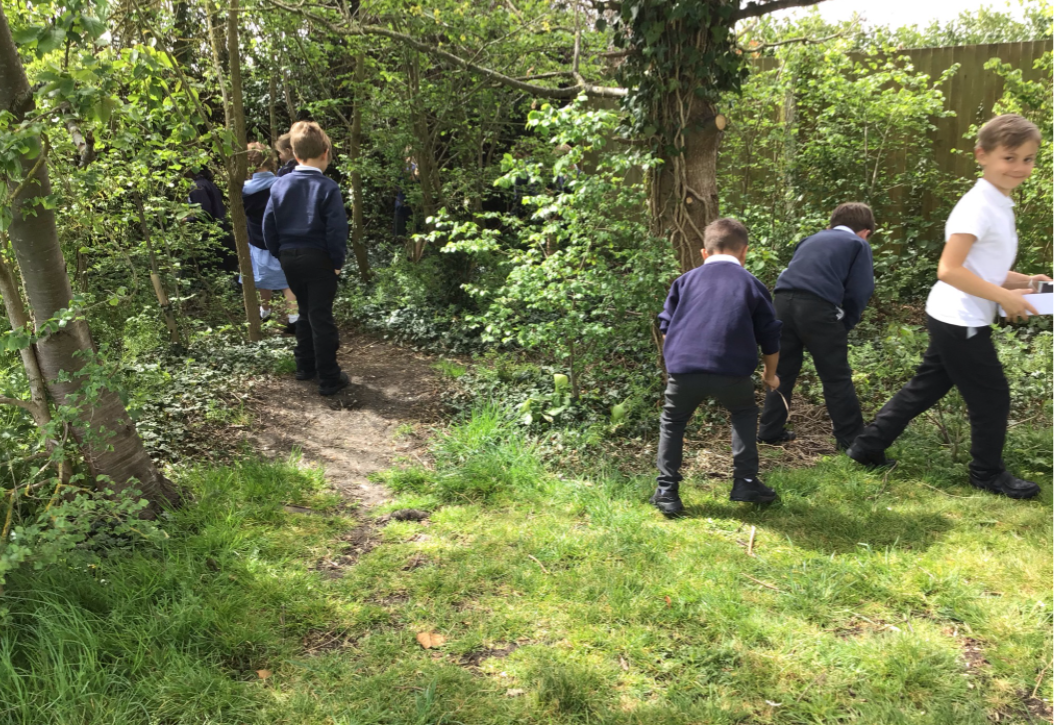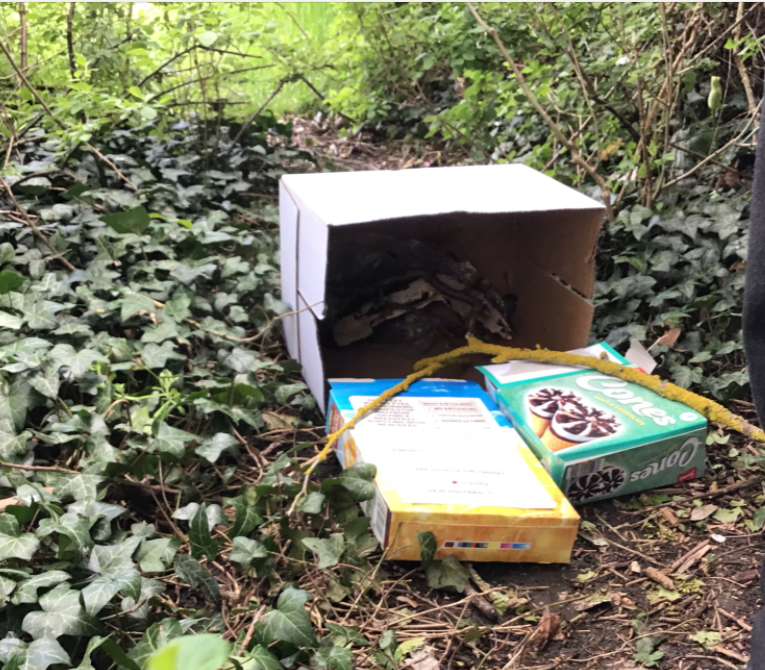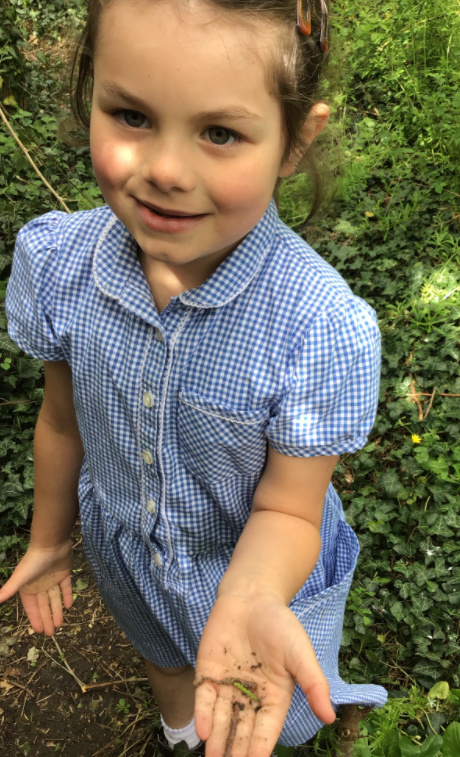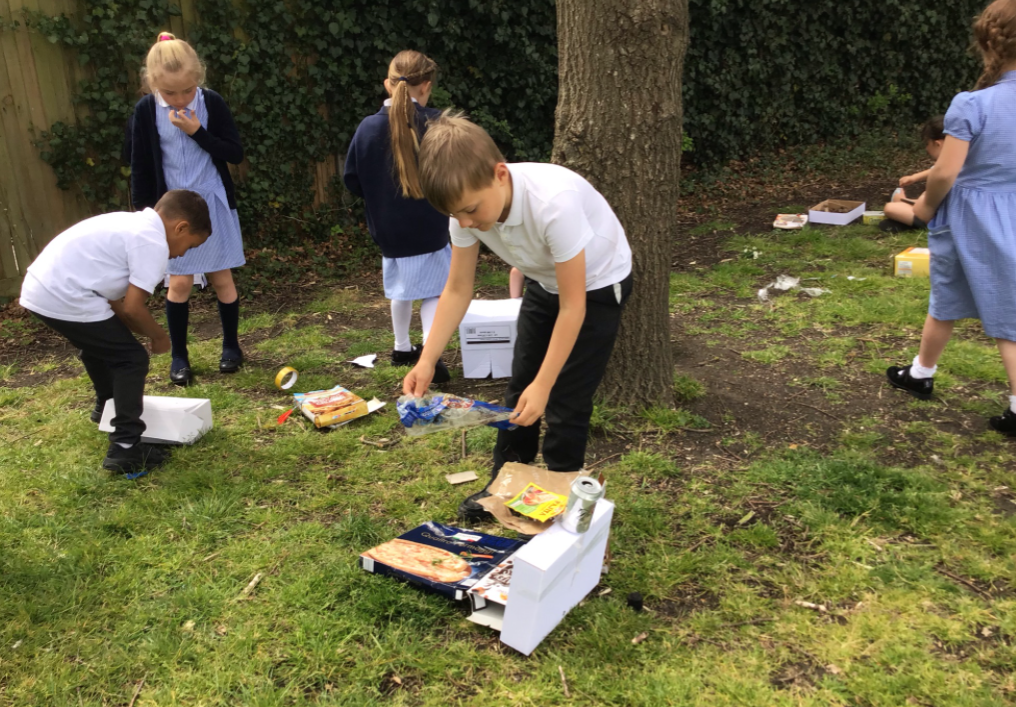 7th May 2021
This week, we have continued focusing our work around The Creakers in English. We have been developing vocabulary to show how are characters might be feeling when writing our own stories. We did lots of role-play and acted out how our bodies and faces look when we're scared, shocked, happy, sad and angry. For example:
"Her heart pounded like a drum and her hands trembled."
"He stomped out of the room with a bright red face".
Can you guess which emotions these show?
In maths we have started some work on position and direction. We revisited left, right, forwards and backwards giving directions to a Beebot.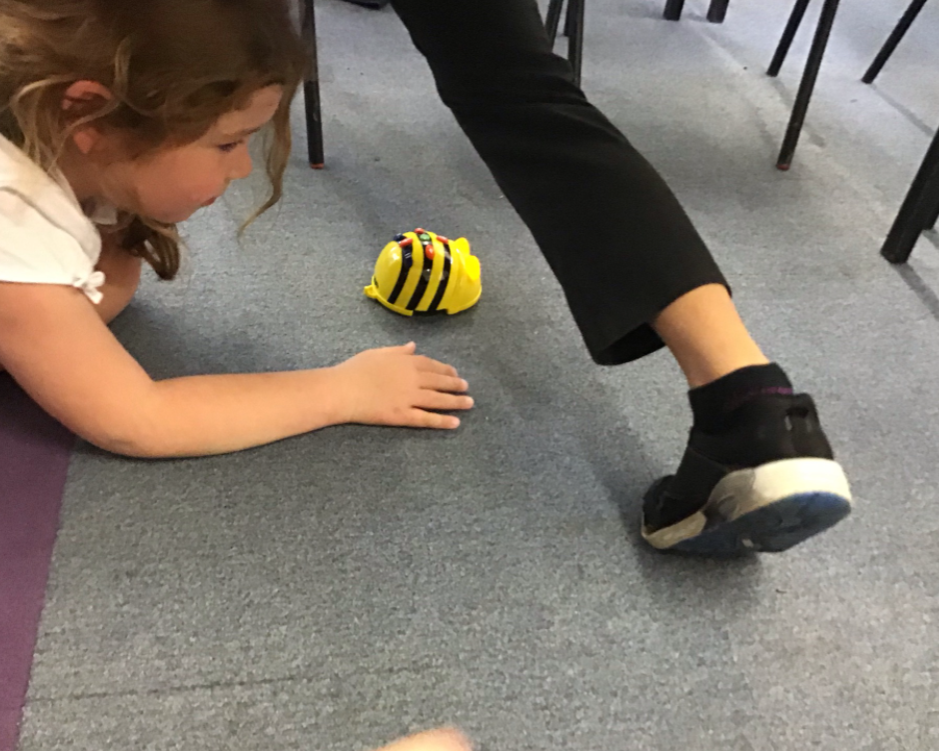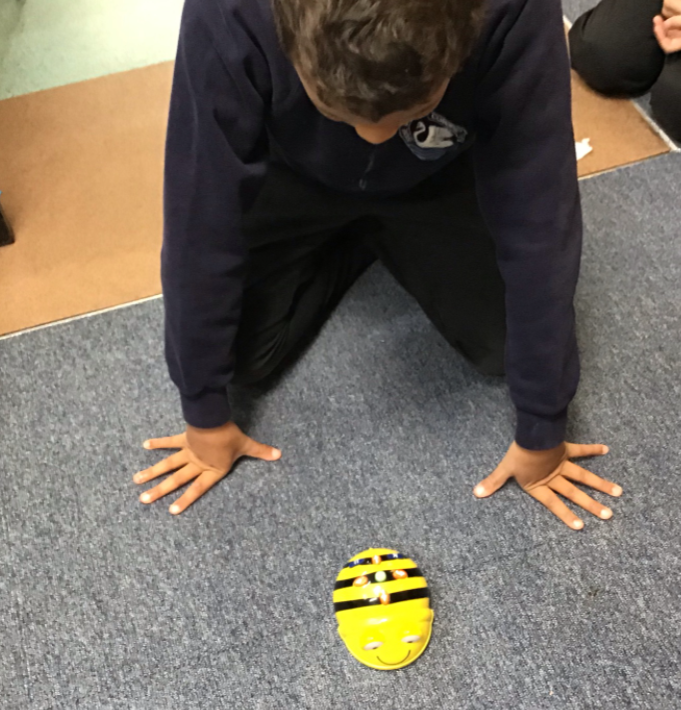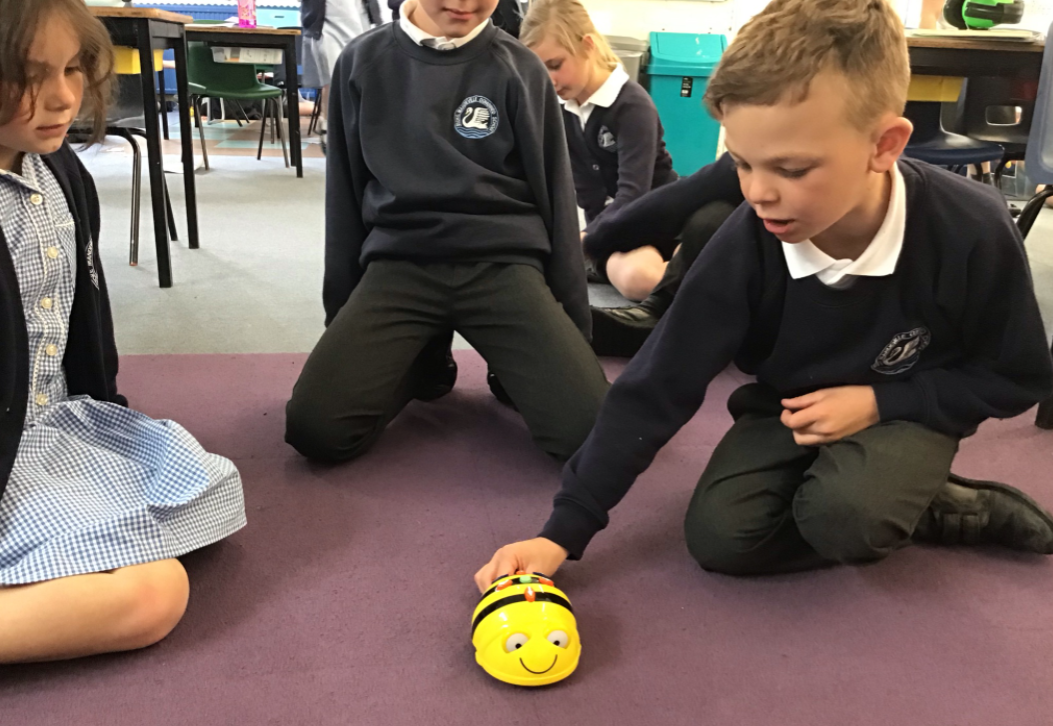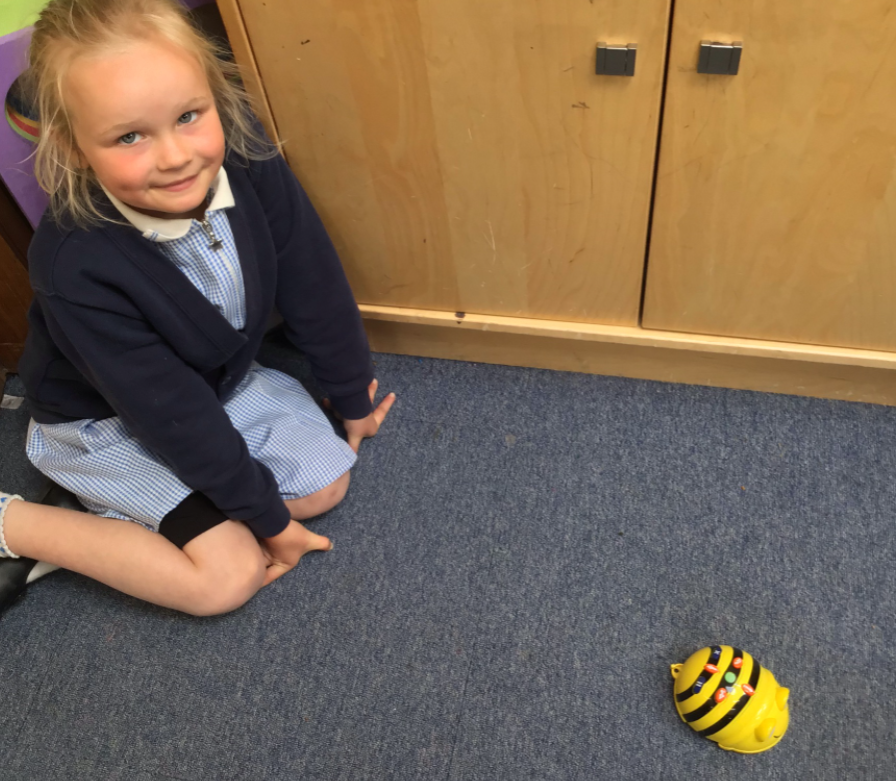 We then used maps of the playground to give each other directions, finding different areas.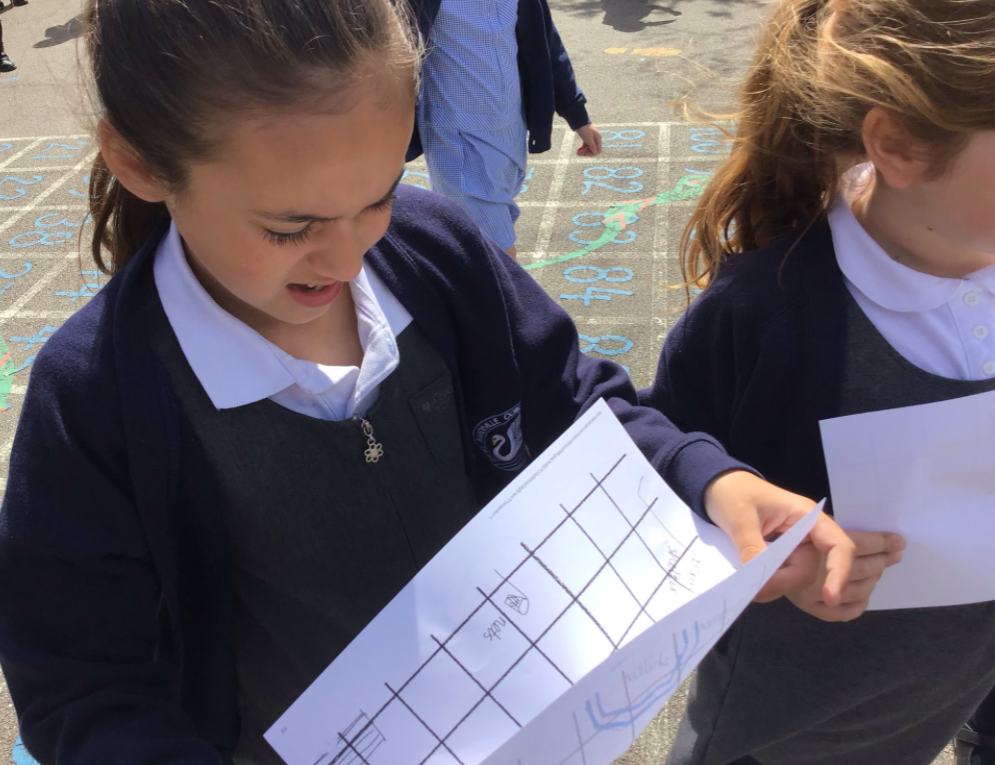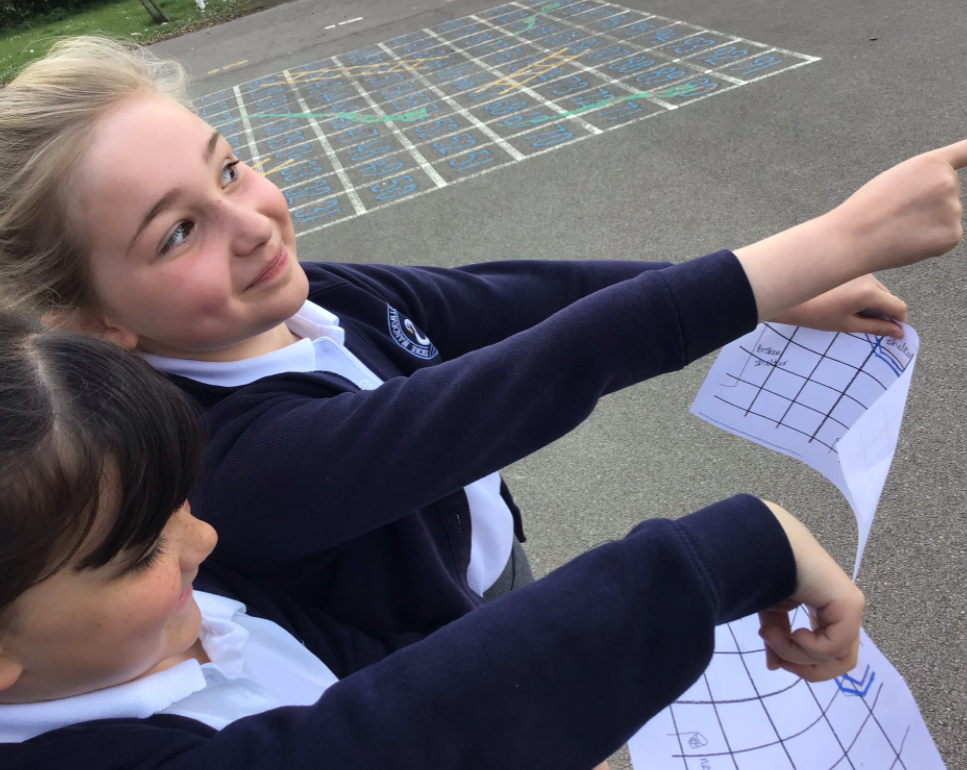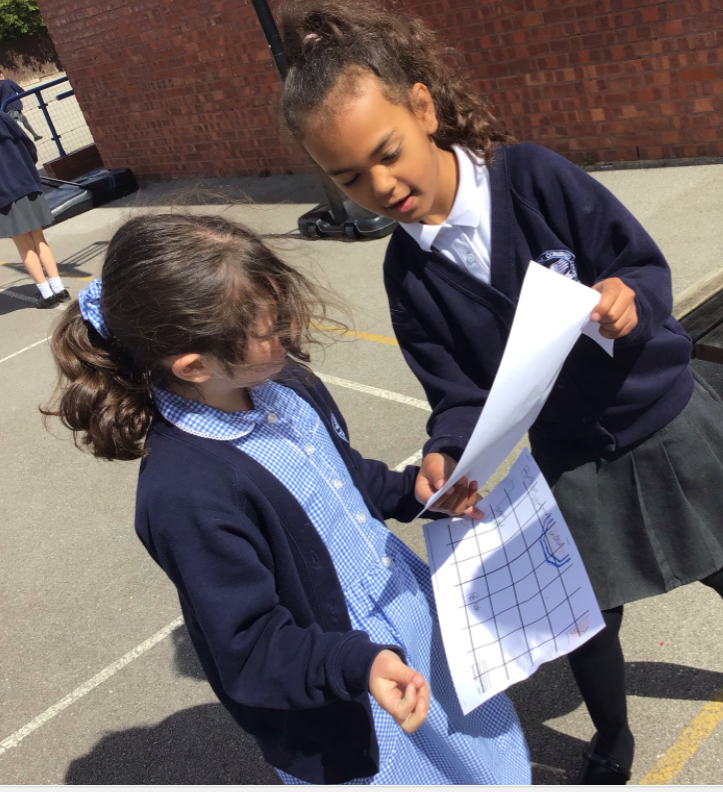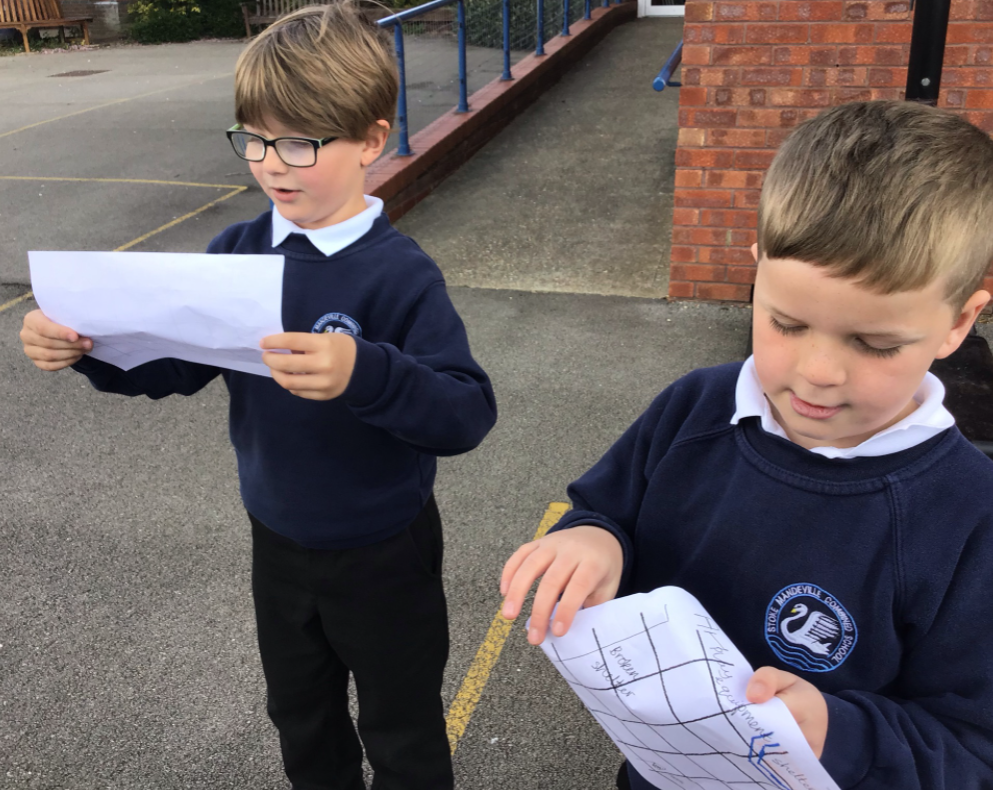 We learnt some dance moves to the Cha Cha slide too! This helped us remember our left and right.
We moved onto clockwise and anti-clockwise turns.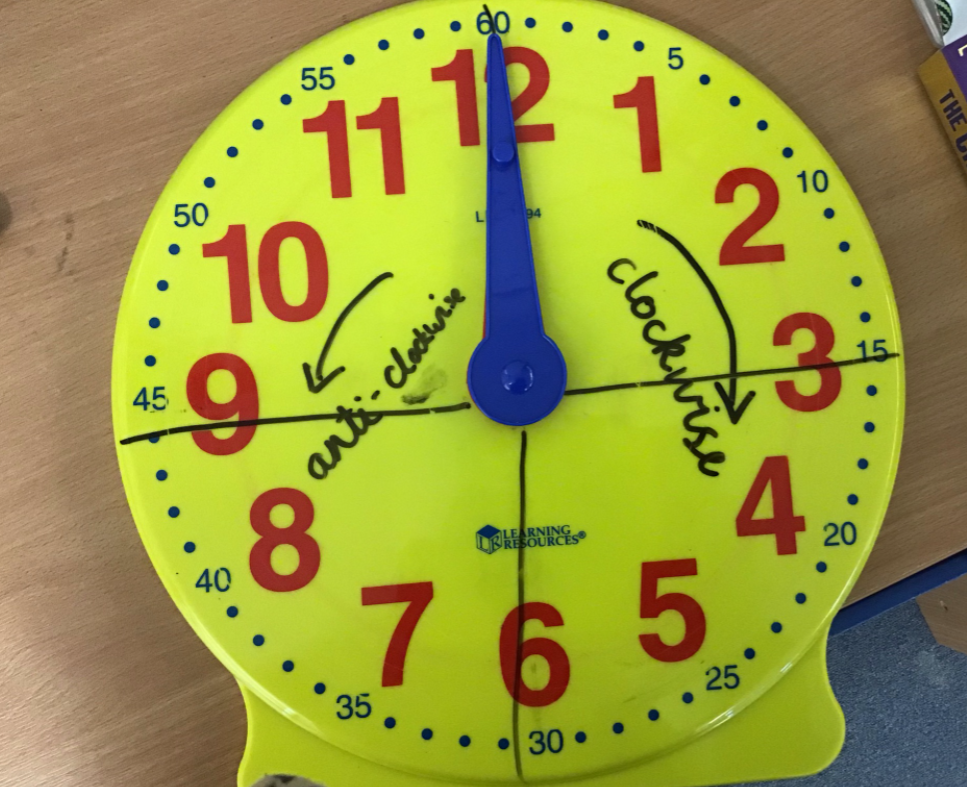 In Science this week, we enjoyed a virtual habitat safari from College Lake. We learnt lots about some different wetland creatures and looked up close at the creatures and their habitats. We also became detectives and went on a virtual sensory walk.
30th April 2021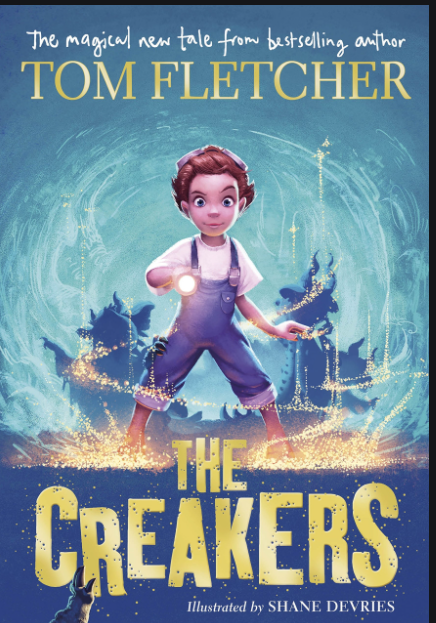 This week, we have based lots of our learning around The Creakers by Tom Fletcher. We have enjoyed reading parts of the story and writing some descriptions about some of the characters. We have also started to look at techniques to build suspense and write about strange, eerie atmospheres.
Here's an example by RC: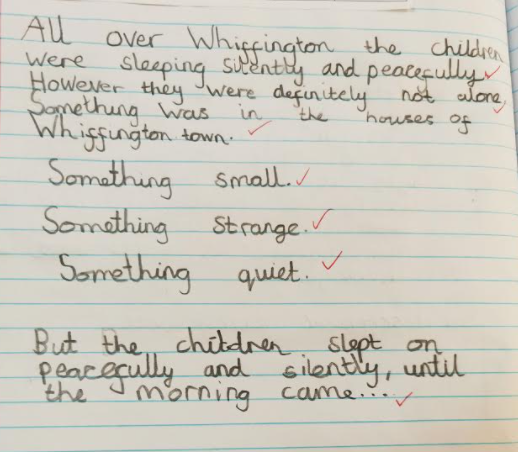 In maths, we have begun work on measurements. We have looked at how to measure length and height, comparing metres and centimetres and ordering longest to shortest. We took some of our learning outside where we made estimations and then measured to see if it was more than a metre or less than a metre. There were lots of great ideas.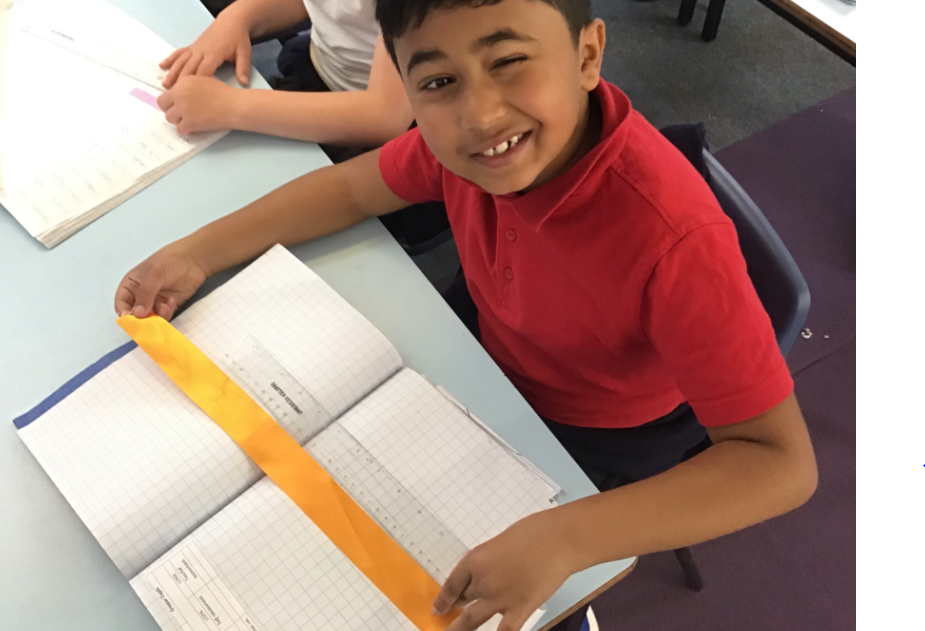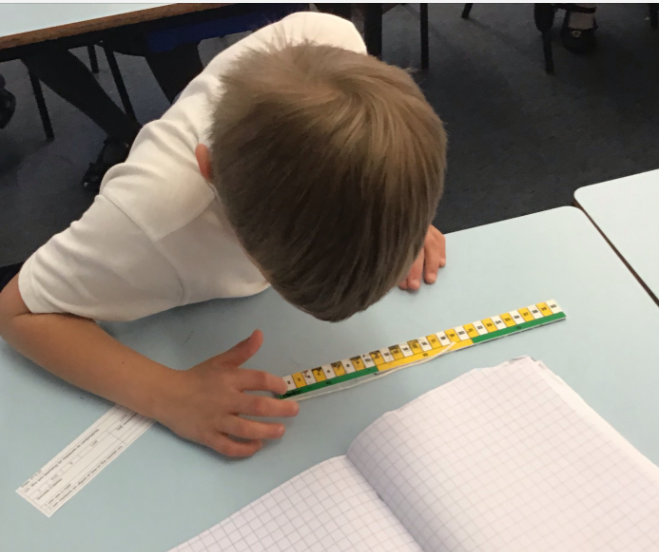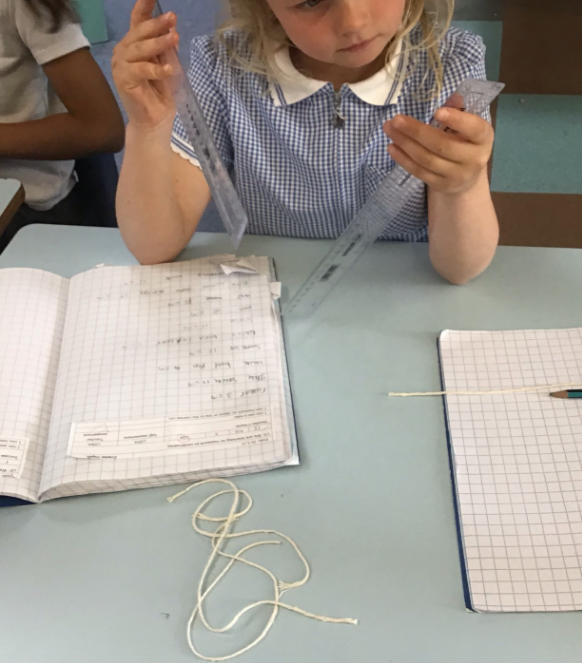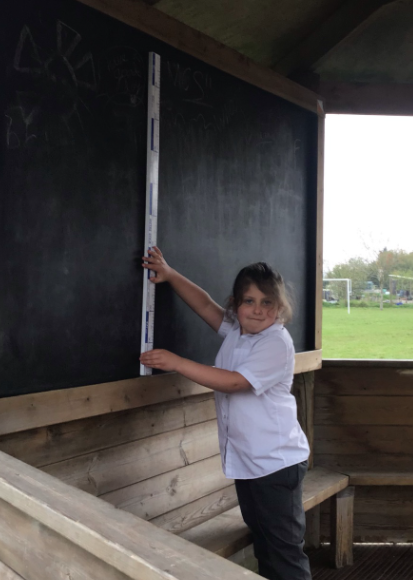 In science, we continued our work on habitats. We looked at larger habitats like the desert, the arctic, the rainforest and the jungle. We explored which animals are likely to live there and why and then we created our own designs for habitats.
In history, we have started to learn all about Florence Nightingale.​​​​​​
23rd April 2021
The children have returned to school really well this week, with lots of enthusiasm and smiles.
In English, we have been focusing on information texts. We looked at this strange creature and wondered what it could be and how it got there. We asked our own questions and designed some information to tell others about this creature.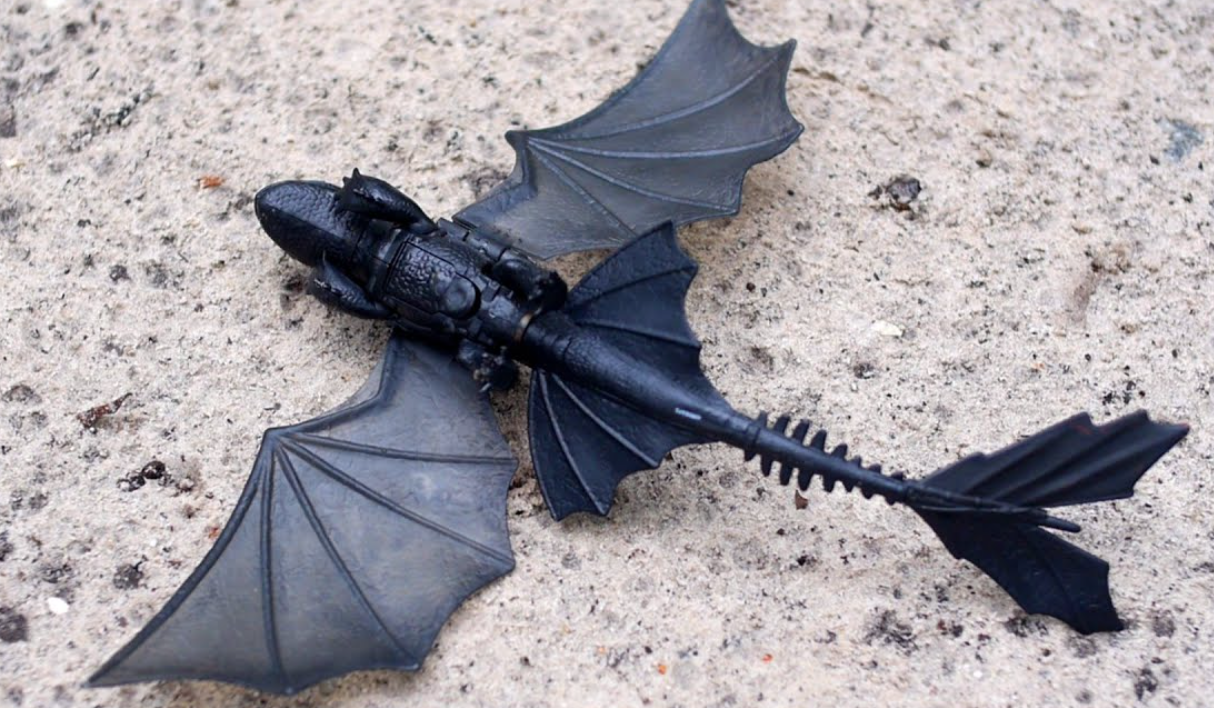 In maths, we've continued working on fractions. We have explored equivalents of a half and a quarter, showing different ways of expressing fractions.
We have had an enjoyable science lesson looking at microhabitats this week. We guessed which habitat we thought belonged to each creature and why they like to be in that habitat. We then explored our outside area, looking for living things in different microhabitats.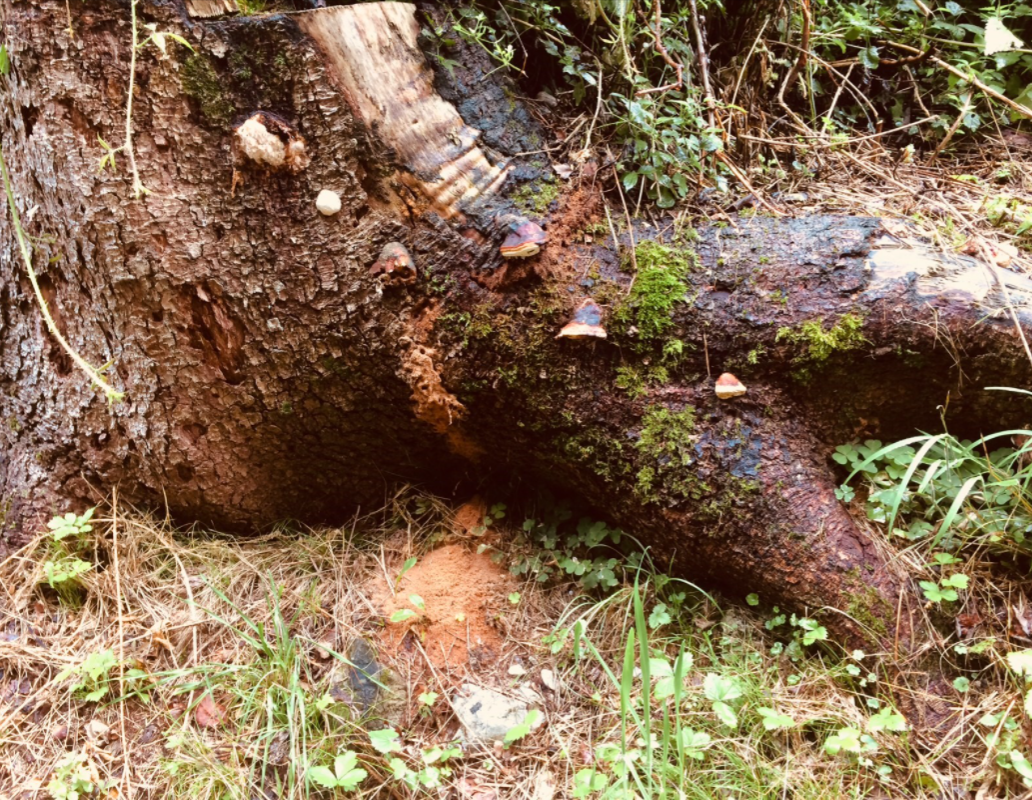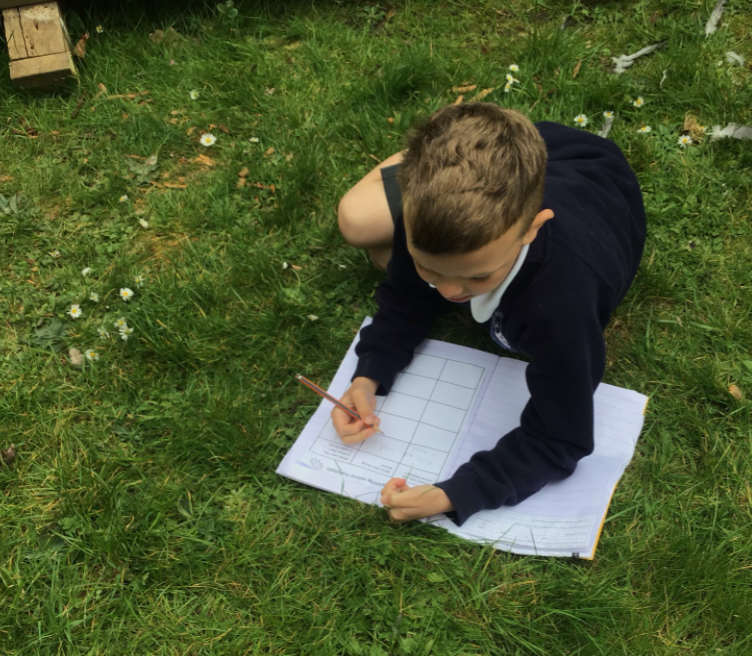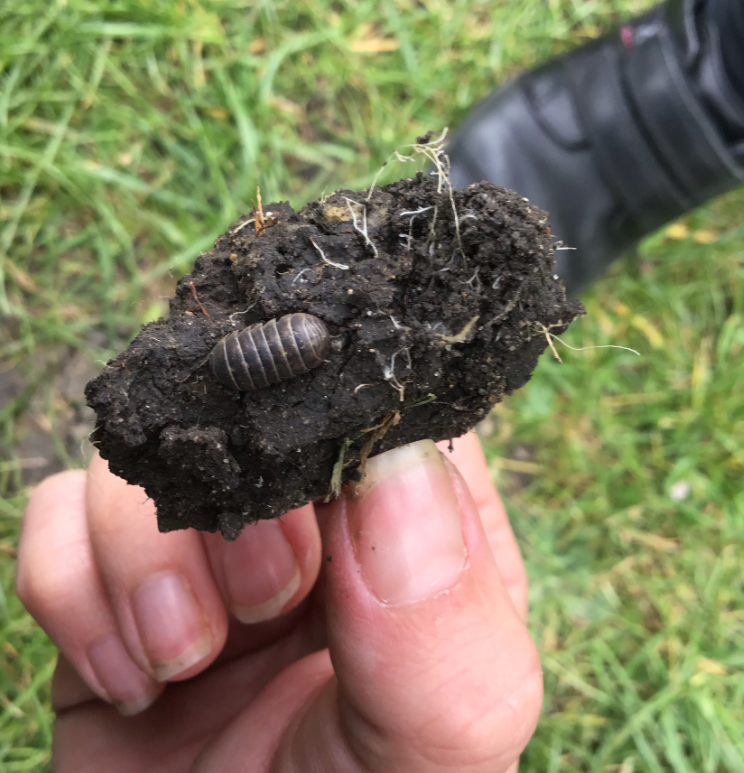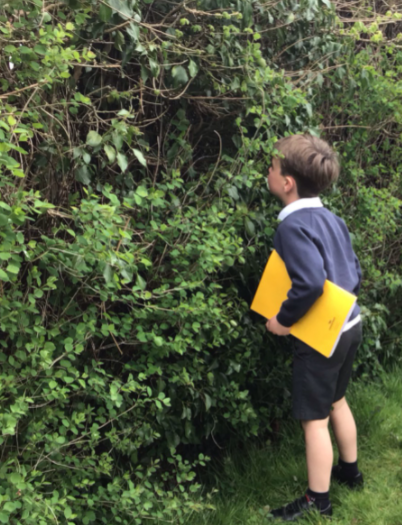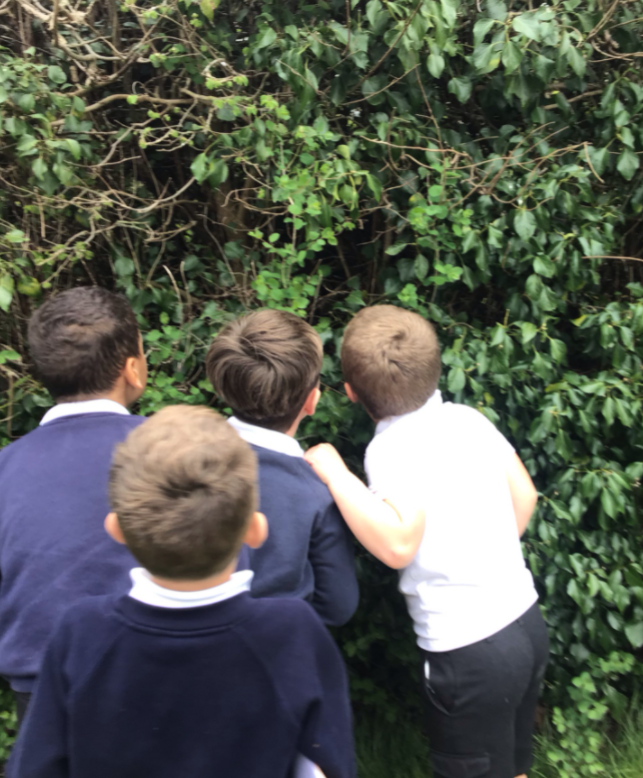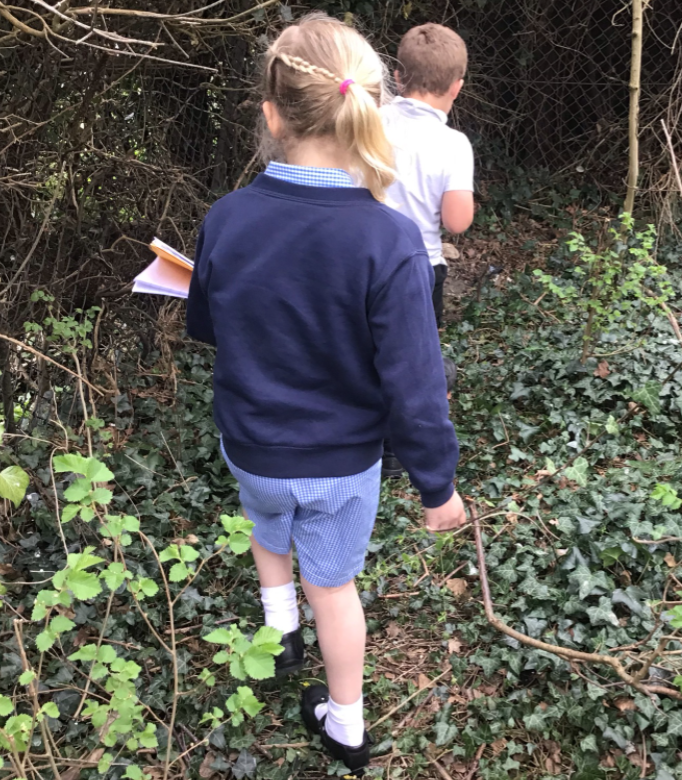 In history, we have started our new topic of 'Nurturing Nurses', looking at significant individuals throughout history including Florence Nightingale and Mary Seacole.
This week, we looked at how hospitals and healthcare has changed over the years, observing photographs and pictures carefully to note the changes.
26th March 2021
We have had lots of fun with our learning this week. In English, we have continued working on the book 'Tuesday'. We imagined that some strange things had happened overnight. We wrote our own newspaper reports and used our imaginations to add witness statements and clear details.
In maths, we have been exploring fractions. We used tortilla wraps and play dough to explore how to split up shapes into equal pieces and we learnt what is meant by halves and quarters and how to express them as a fraction.
In science, we looked at living, non-living and things that have never lived.​
We also enjoyed a visit from the cricket coaches to do an introduction to cricket session.
19th March 2021
This week we have done some fantastic learning, focusing on the Census 2021. We learnt that the census week involves a lot of counting and collecting of information. Within our class and the school we collected lots of information and data and presented it in different ways. We created a human block diagram and some other ways of showing data.
In English, we focused on the book Tuesday for a second week. We created news reports with children taking on the roles of the news reporter, a witness and the police detective! The children made up some brilliant role plays and were able to 'investigate' what had happened.
During our science lesson, we got very messy. We looked at how John McAdam created roads and what materials he used. We decided to have a go ourselves at using natural materials to make a road surface. Have a look at the fun we had!
12th March 2021
It has been lovely welcoming all of the children back into school this week. They have all settled so well and I have been proud of their efforts made in class and their resilience towards learning.
In English, we have used the book 'Tuesday' by David Weisner to inspire our learning. It's about lots of strange things that happen on a Tuesday. We started to write our own versions of different strange things that could happen next Tuesday like: Chickens flying, Boris Johnson floating through the air and cats falling from the sky.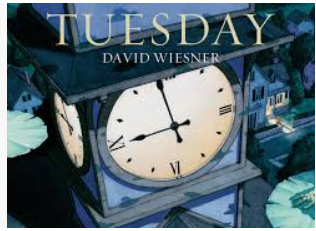 In maths, we have continued working on 2d and 3d shapes. We have focused on finding lines of symmetry, making symmetrical patterns and reflecting shapes.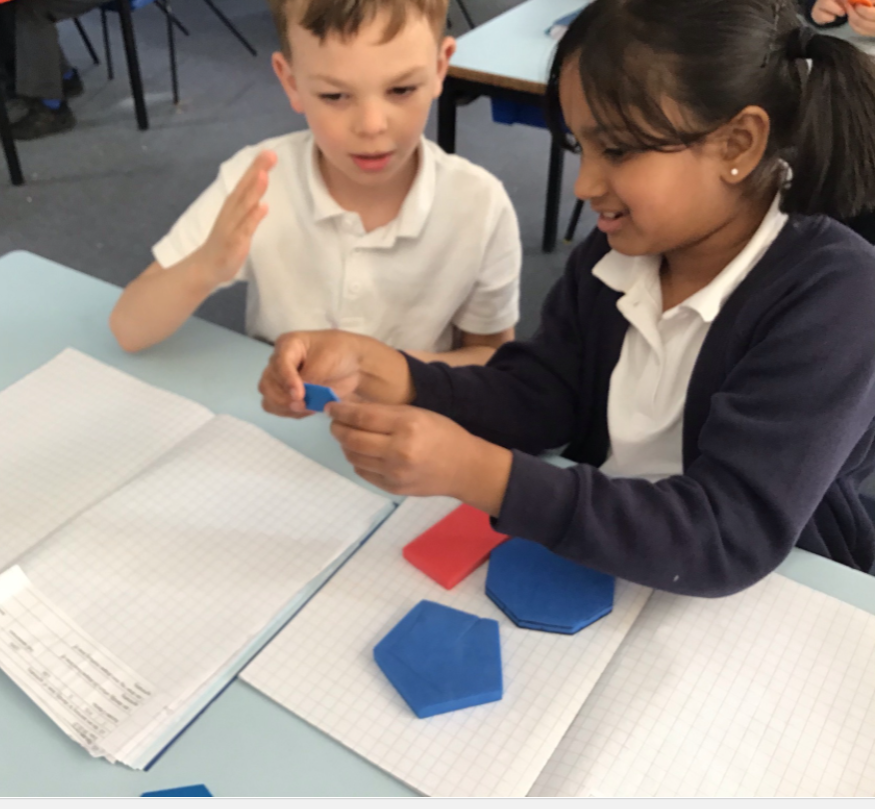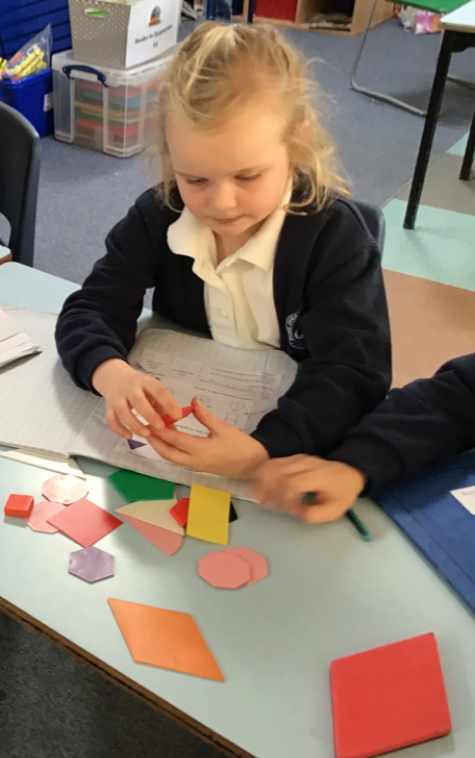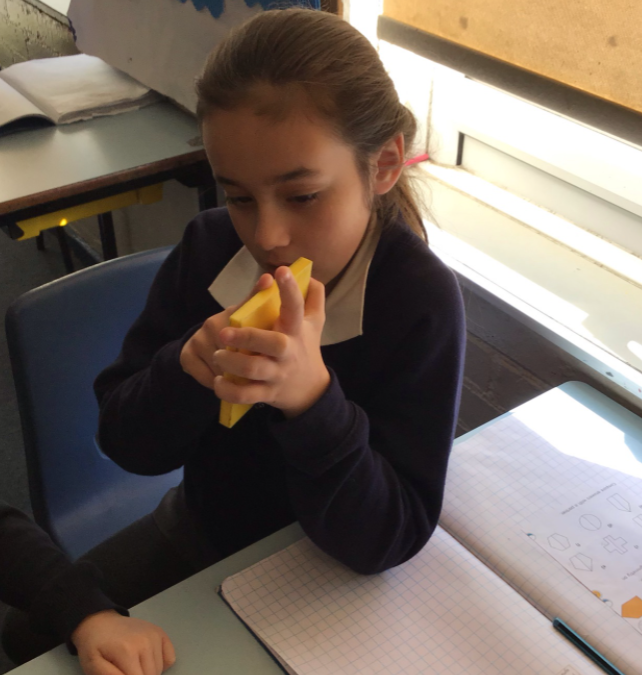 In science, we looked at the life of a famous inventor, John McAdam, who invented tarmac and made roads easier for us to use.
We began to look at different things that we can put into our bodies during our Skills for Life lessons. We talked about whether these things could be harmful or helpful or both.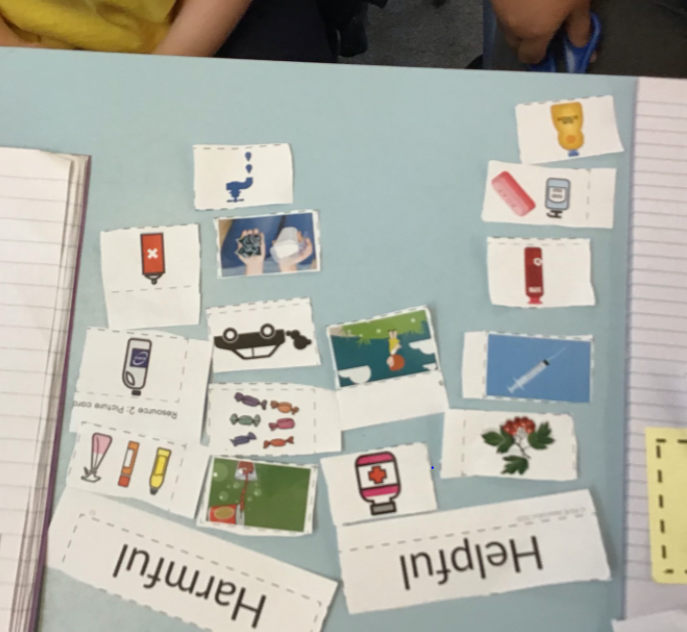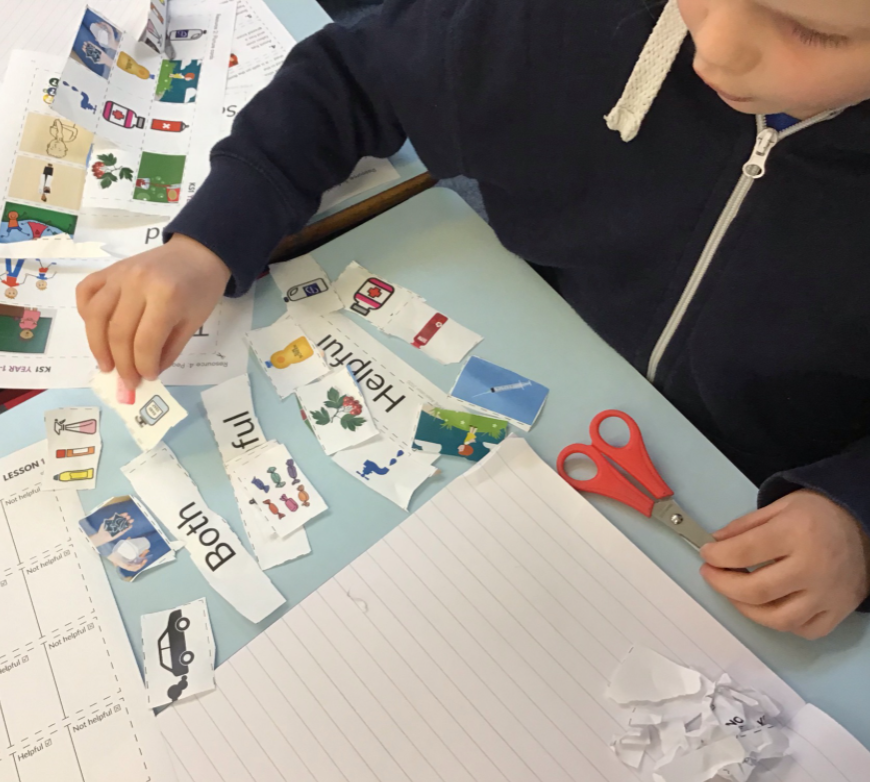 5th March 2021
This week we have had lots of fun, ending with World Book Day. The children at school and at home all wore some brilliant outfits dressed as different book characters.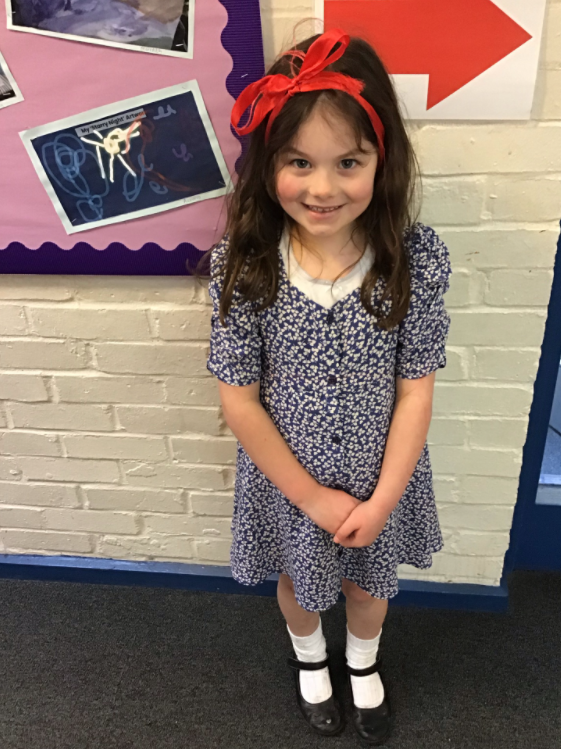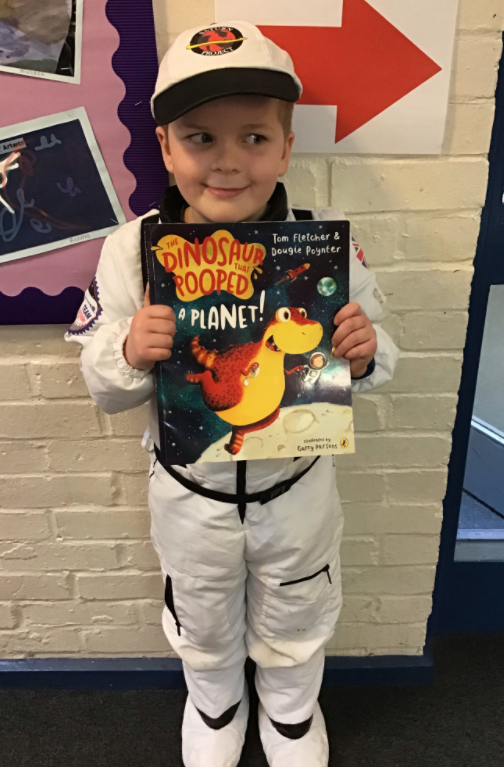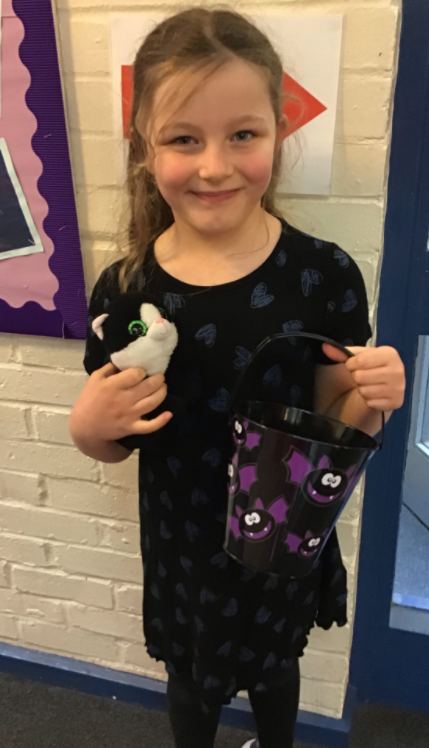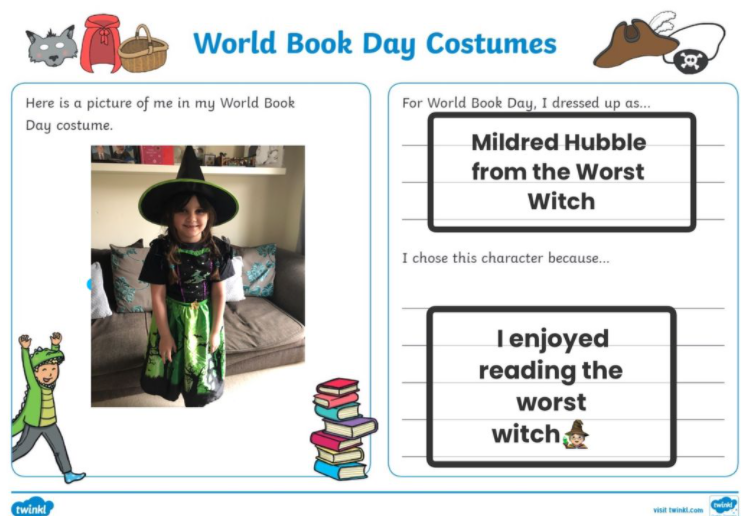 It was lovely to see all of the different outfits.
We completed some work around the 'Dirty Beasts' poems by Roald Dahl.
In English this week, we have been creating comic strips for our own Great Fire stories.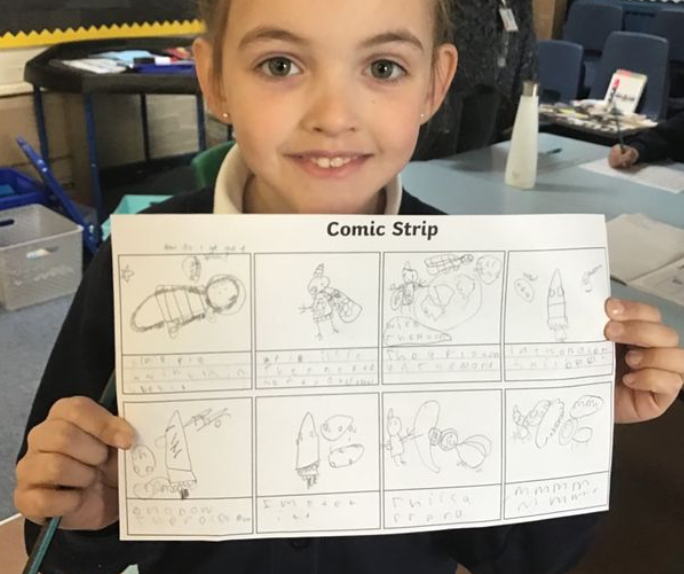 In maths, we looked at 2d shapes in more depth, included sides and vertices, sorting shapes and drawing 2d shapes.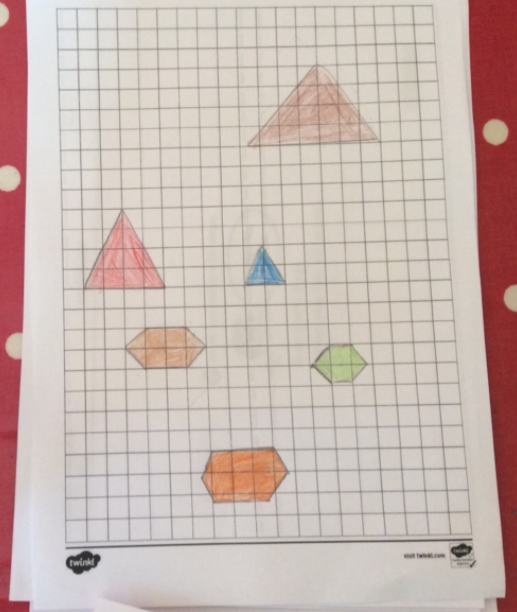 In science, we focused on looking at which materials can and can't be recycled. We looked at a story to see what happens to our rubbish when we throw it away and learnt all about the rubbish monster! We talked about some ways we could reuse our rubbish and started to create collages with the rubbish from our lunchboxes.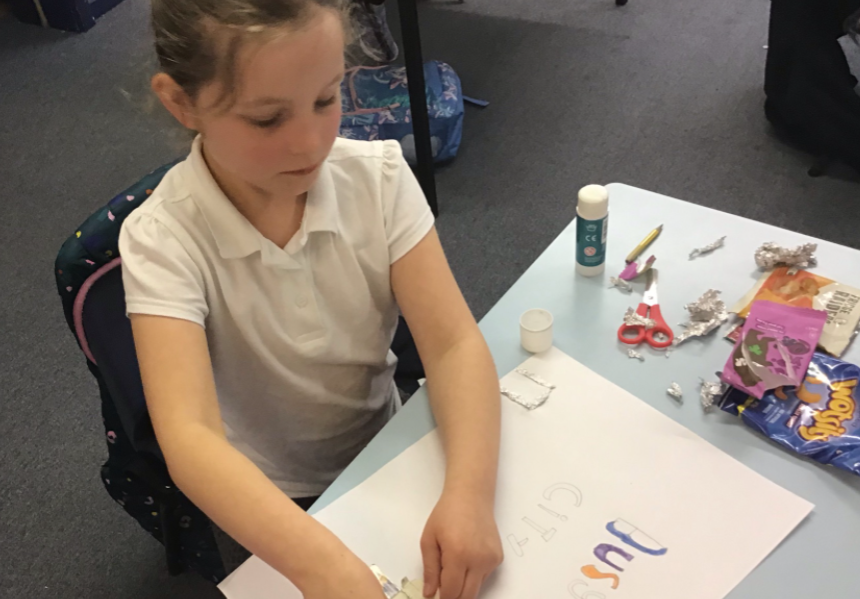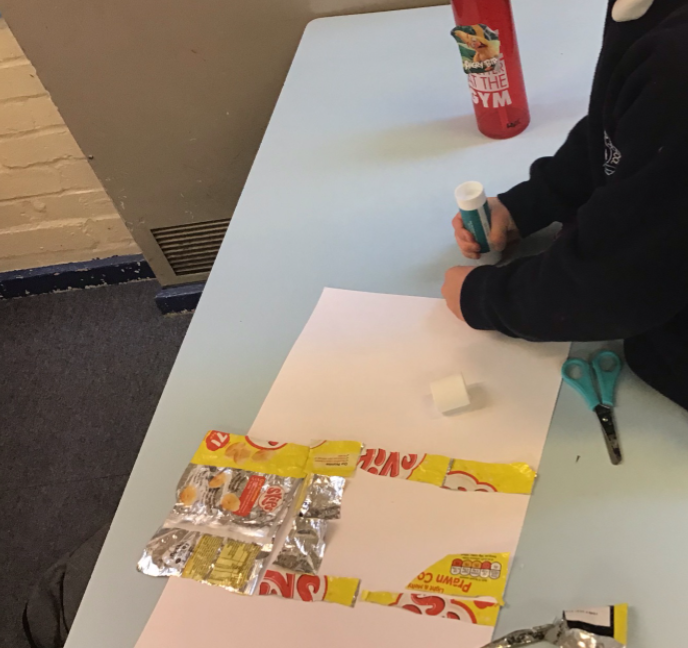 We are all looking forward to welcoming all the children back in school next week for another week of great learning!
26th February 2021
This week we have all returned to school life and home learning very well. In English, we have focused on the book 'Vlad and the Great Fire of London'. It follows the journey of a flea during the fire. We planned and started to write our own stories based on the Great Fire, using familiar characters.
In maths, we have been looking at 2d and 3d shapes and their properties. We focused on finding shapes in real life, looking at the sides, faces and vertices and seeing the 2d shapes that make up the faces of 3d shapes. At home, we used different materials to make 3d shapes and 2d shapes. We also used the outdoor area to find different 3d shapes.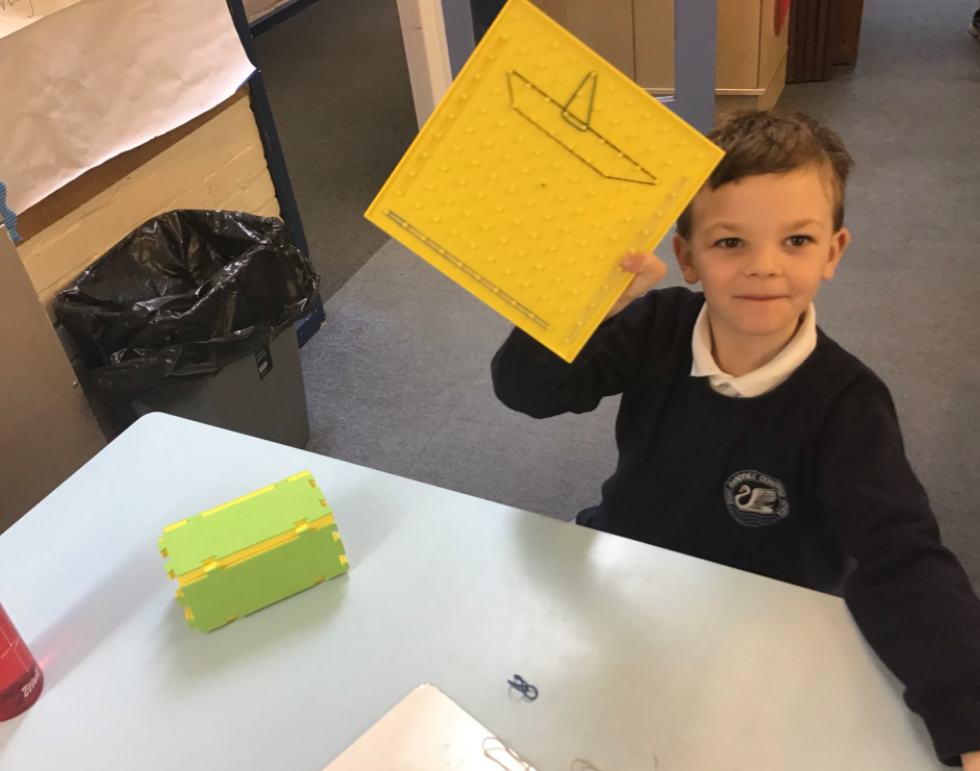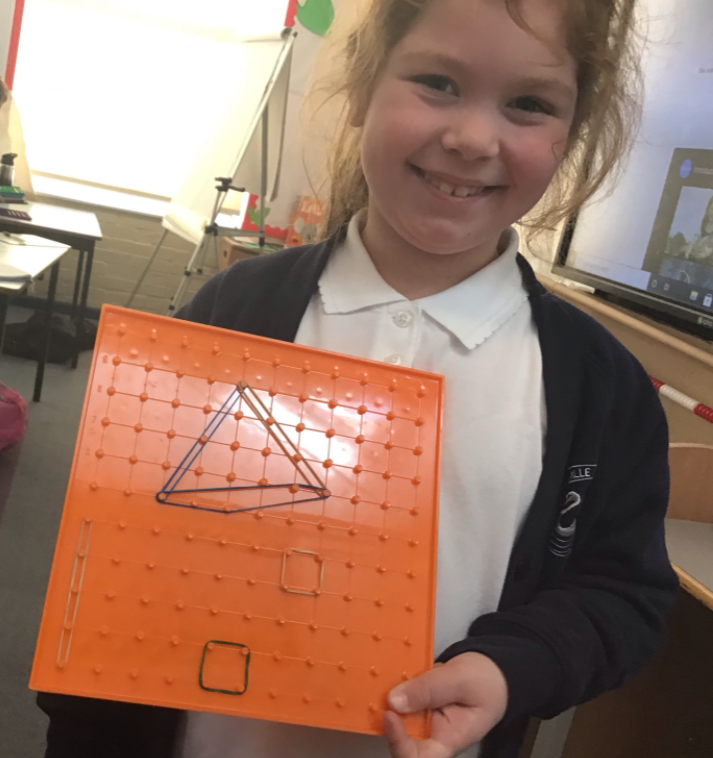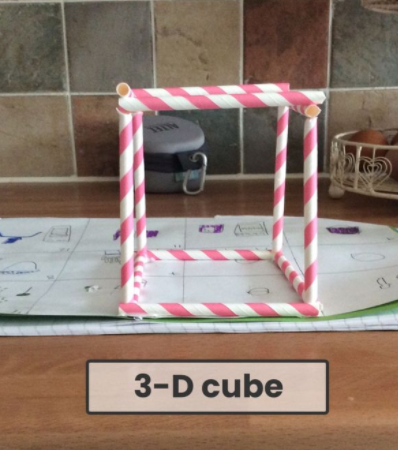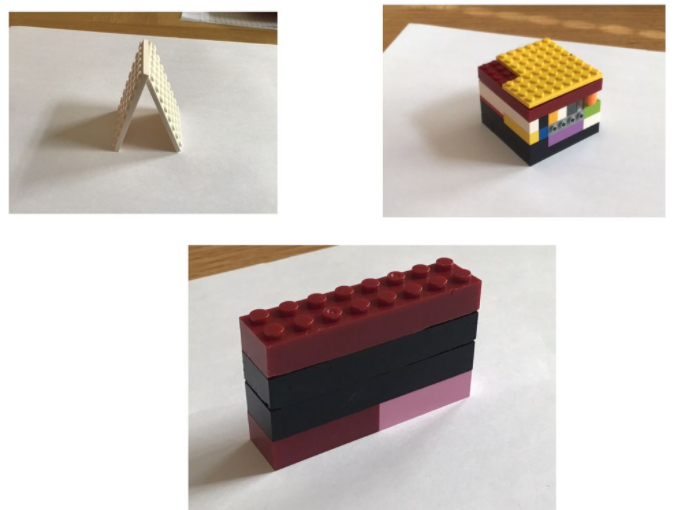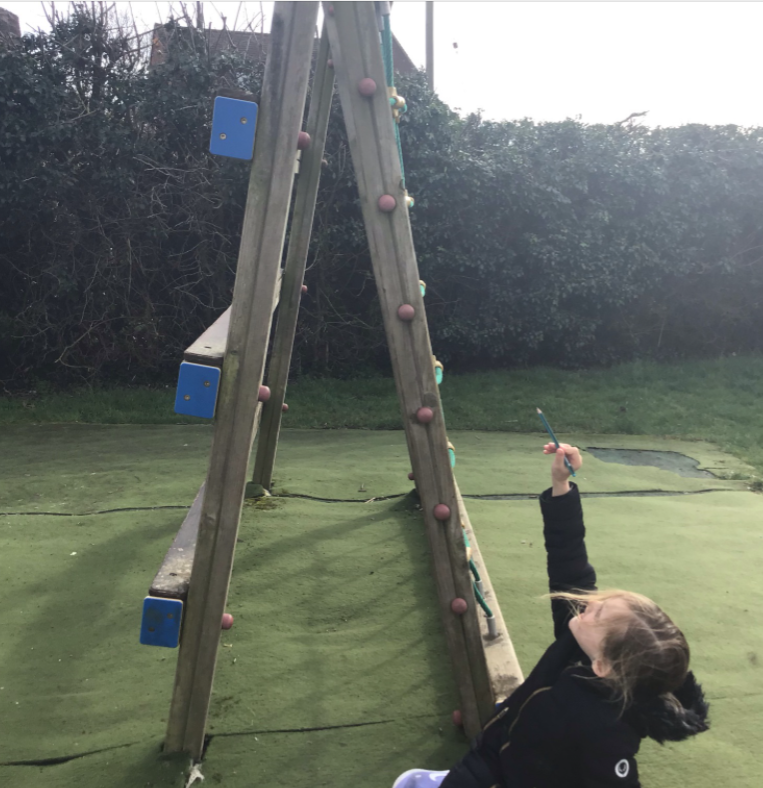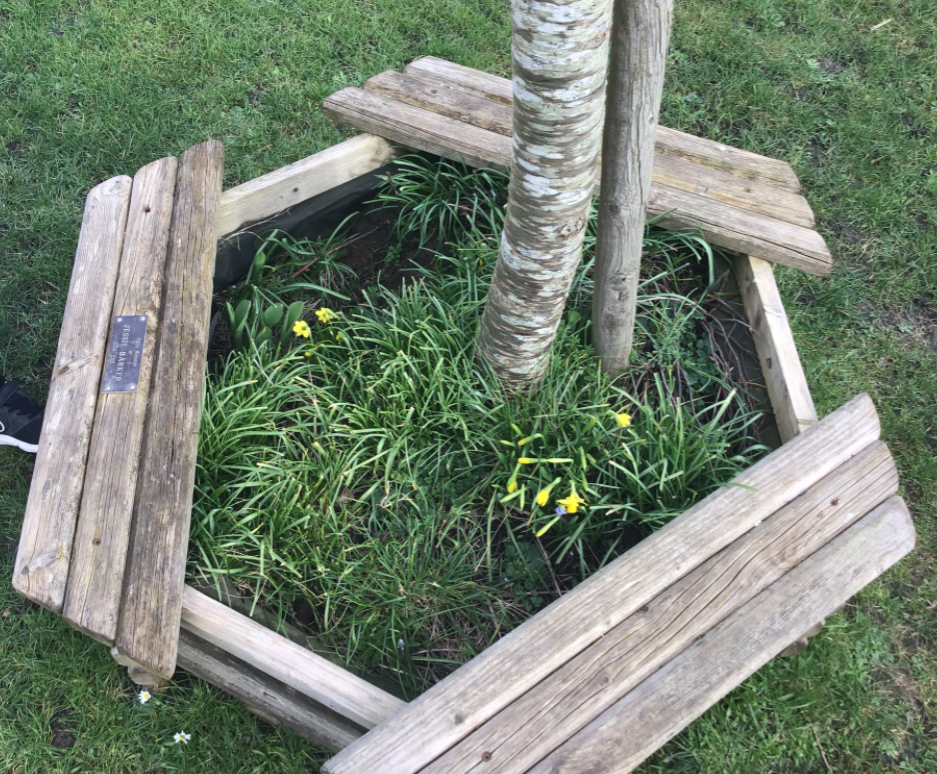 In science, we explored the flexibility of materials or how rigid they are. We tested lots of object and materials to find out which materials were rigid and which were flexible.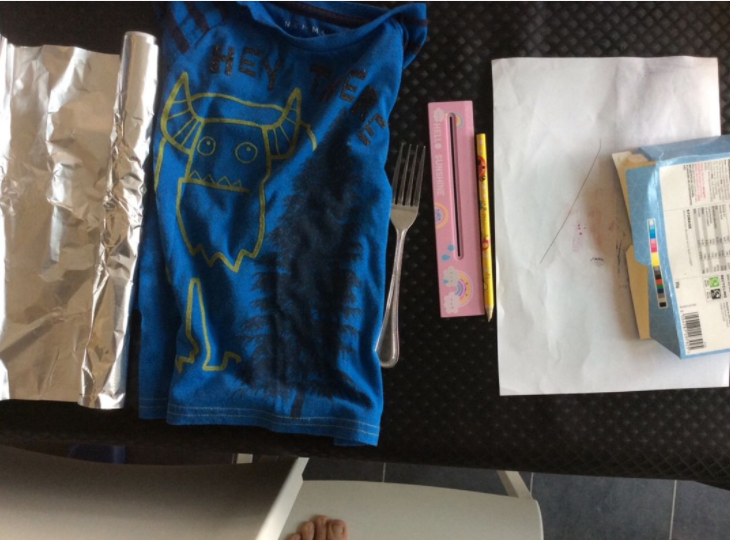 In topic, we began to look at the key features of London as a city, locating landmarks on a map and looking at what it looks like now.
We have also enjoyed the warmer weather and getting lots of exercise in PE.
12th February 2021
This week in Year 2, we have been reading and writing our own instructions. We looked at how to make Great Fire bread, the recipe that Thomas Farriner may have used in 1666. We made some picture instructions. We then looked at how to make and write our own instructions. We made our own creations. These included Lego buildings, baked goods and fruit salads. We used these to write instructions for an alien to follow.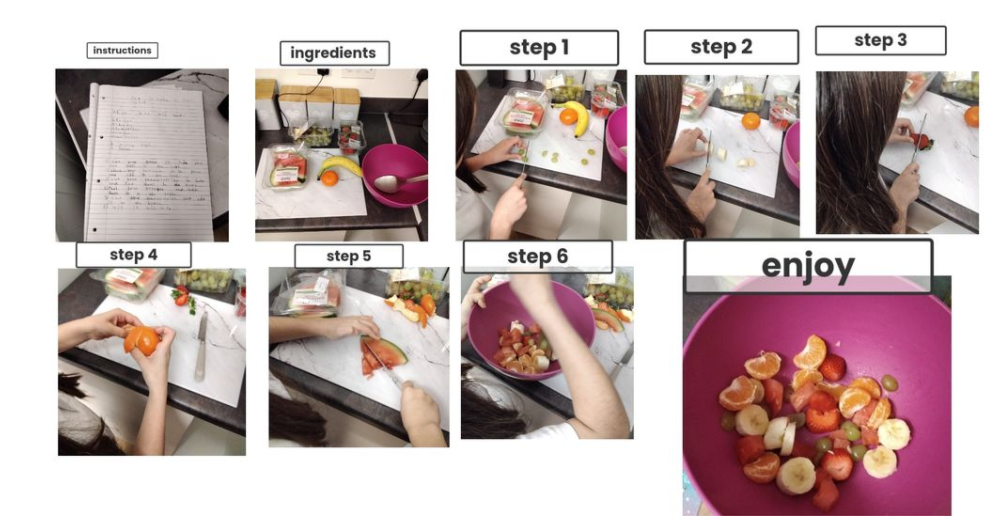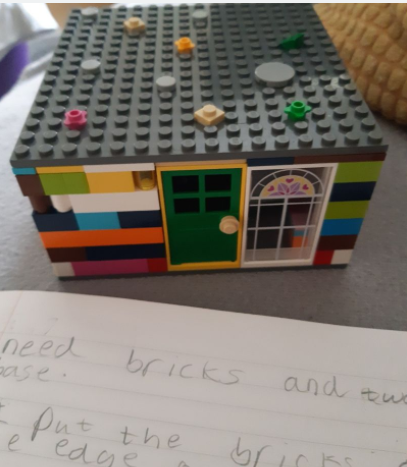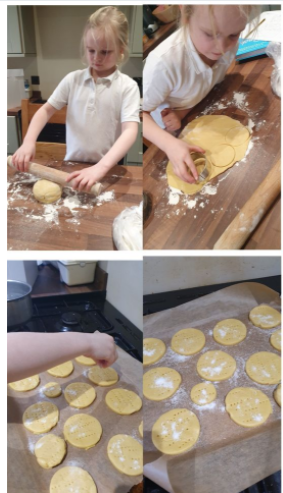 In maths, we have been looking at more methods to add and subtract. We have started to use the column method for addition, using equipment and pictures to help us organise the numbers into the place value columns.
In science, we used the weather to our advantage and investigated the question: Which material keeps us the warmest?
We used ice from outside to test different materials and find out what would keep us warmer. We found out that the fabric melted the ice the quickest and the tin foil kept the ice very cold, however some children at home found that the tin foil did the opposite!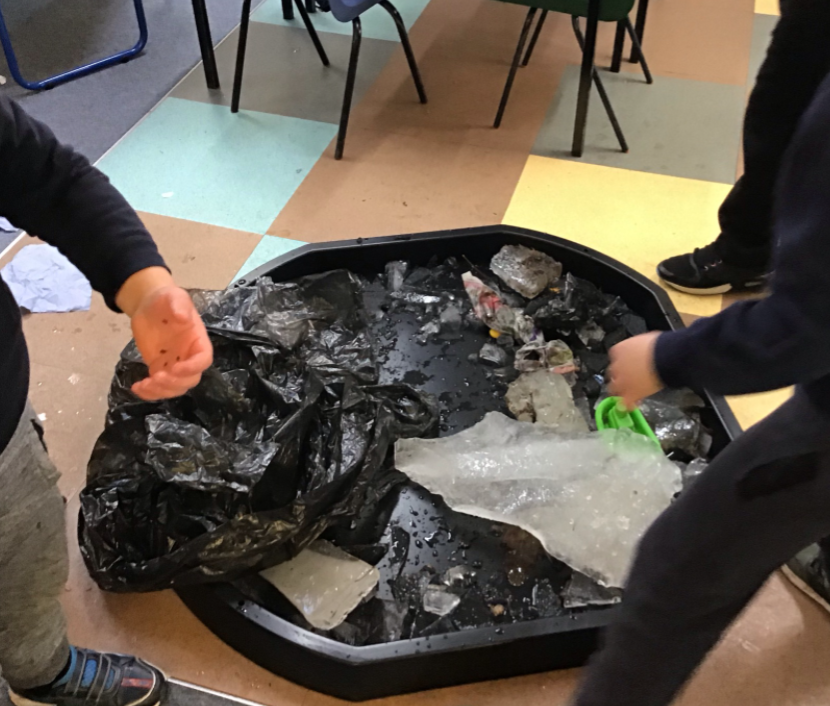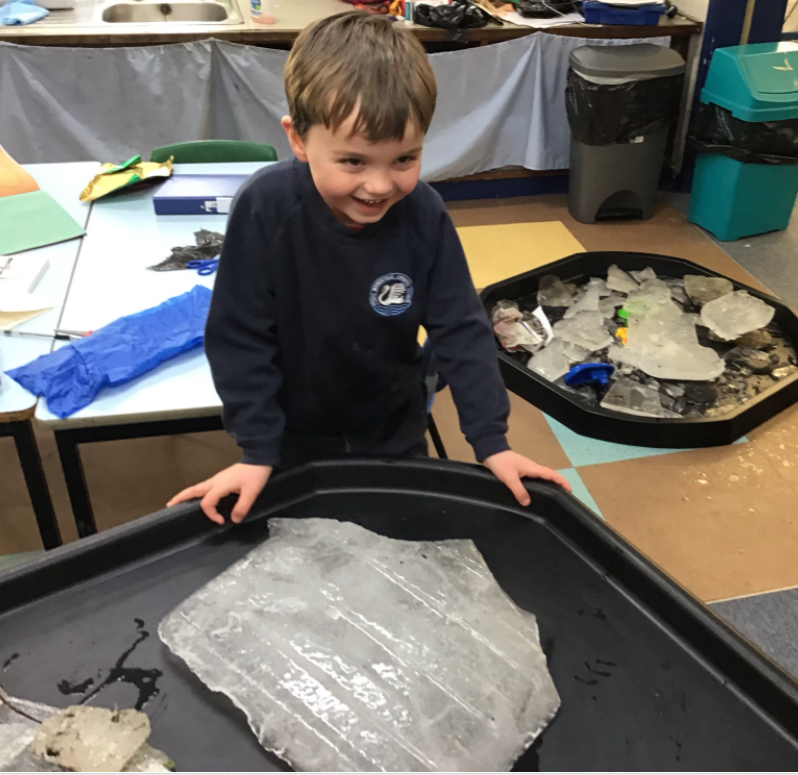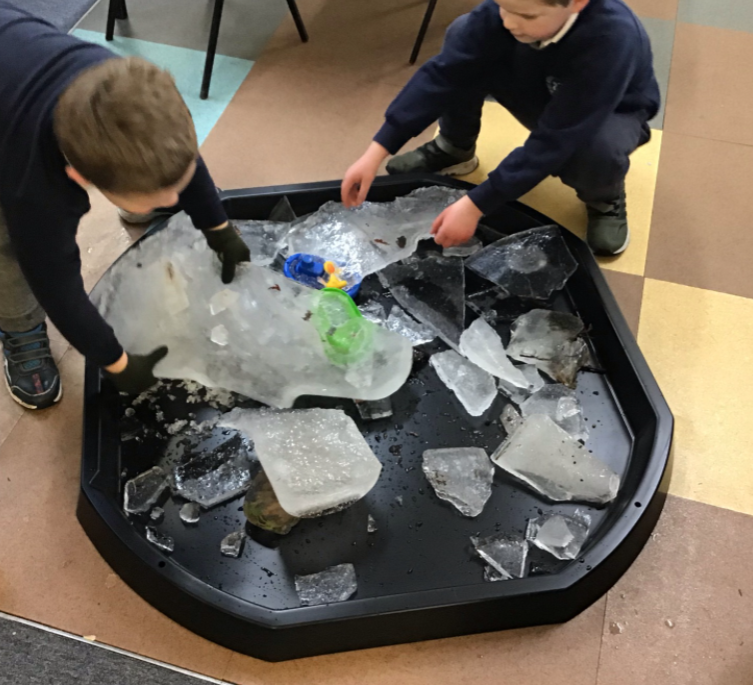 We also took the opportunity to spend some time playing in the snow safely during our lunch time.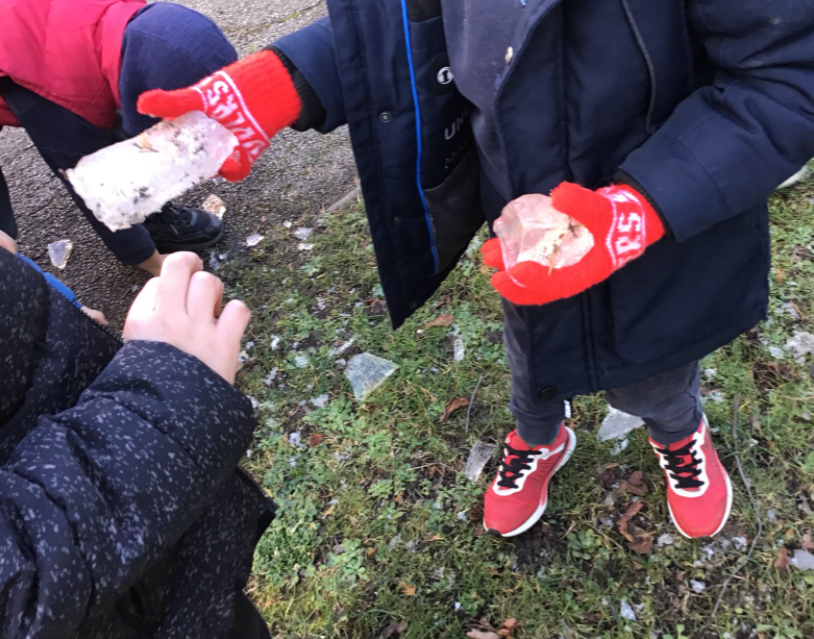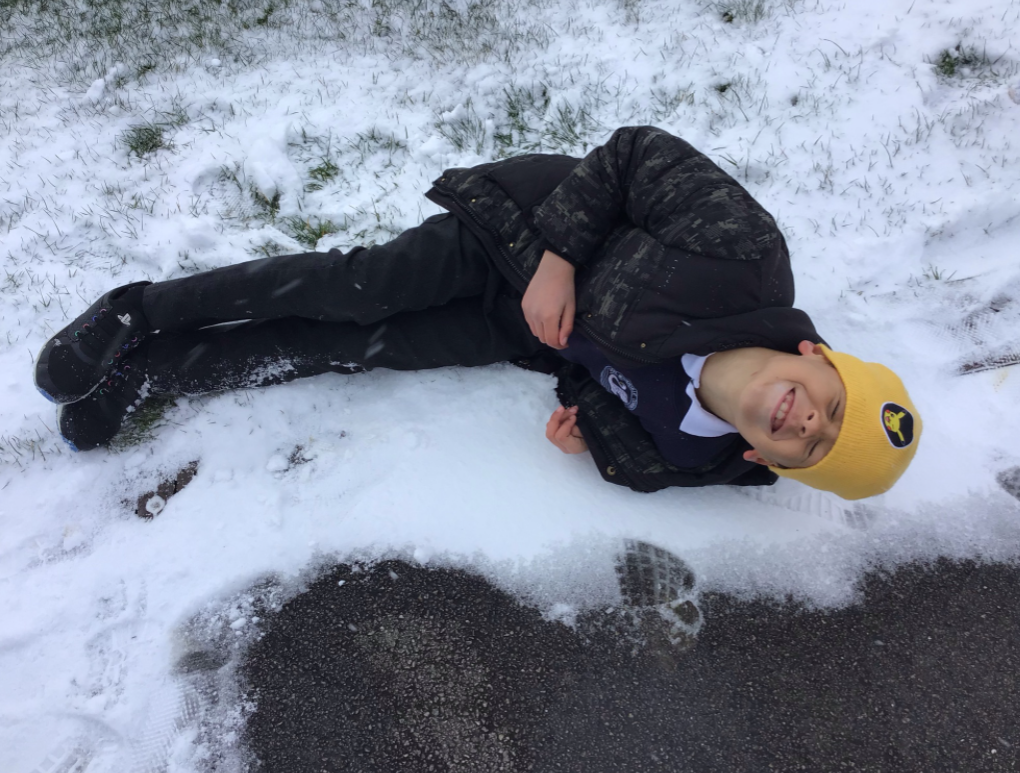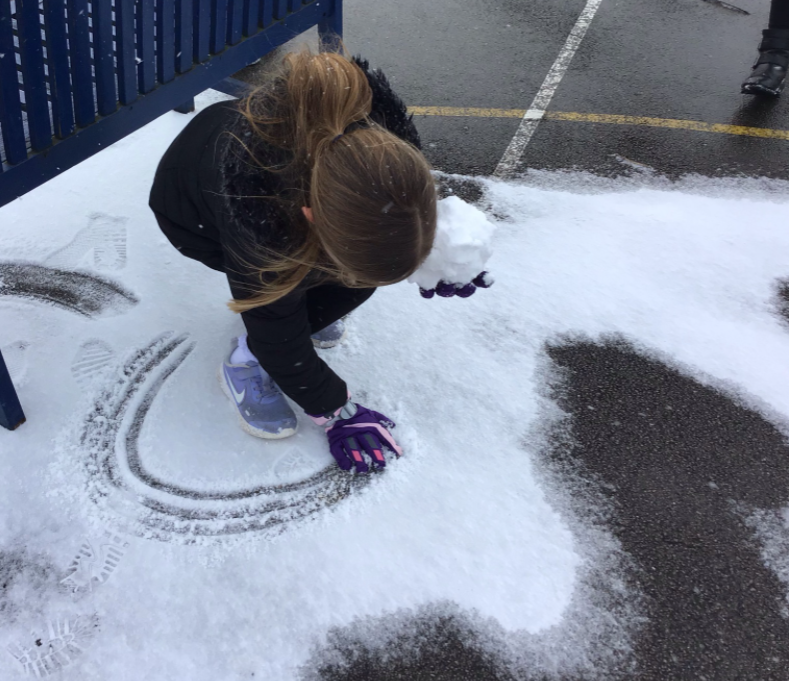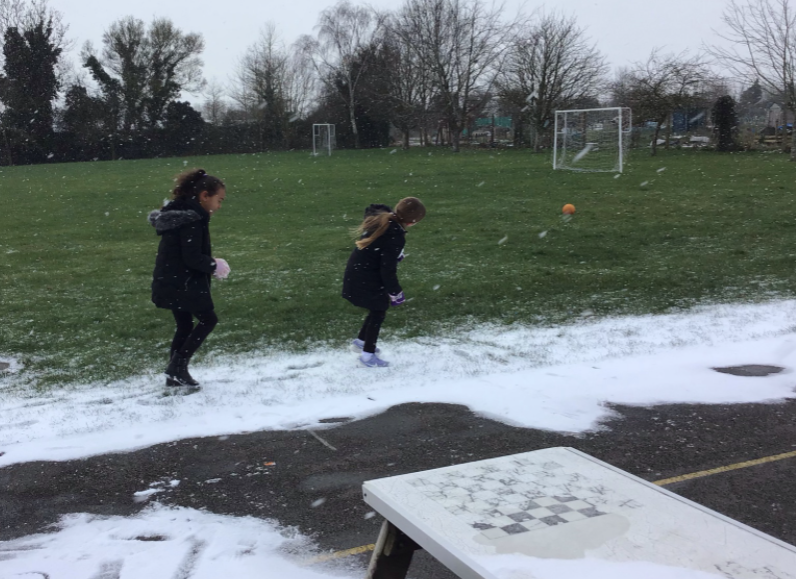 The Year 2 team wish you a happy and restful half term! See you after the break.
Pupils of the Week are LD for an excellent standard of work online and MT for trying hard to be a good role model.
5th February 2021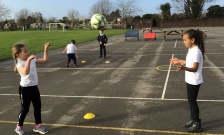 This week, we have really enjoyed celebrating Children's Mental Health Week and expressing ourselves. We took part in our active day on Tuesday, doing lots of activities to help with our mental wellbeing and keeping active.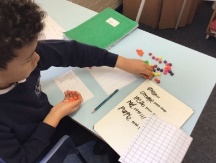 During English, we have been looking at fire safety. We wrote some rules on how to keep safe in a fire and how to prevent fires in the home. We are working on producing our very own fire safety advice for others.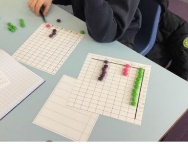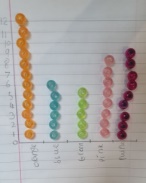 In maths, we have continued working on statistics, including pictograms, block diagrams and tally charts. We used sweets to represent different ways of organising information. We have also looked at scales, where we count in 2s, 3s, 5s and 10s.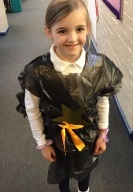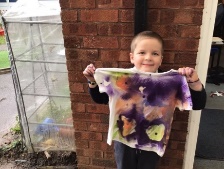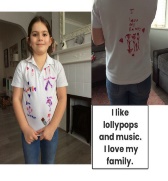 Those of us at home have been very creative in expressing ourselves, using different art forms and dance. I have really enjoyed watching different videos of children making up their own dances. Another way we express ourselves is through what we wear. We took this opportunity to create our own outfits, including out of bin liners. We did a catwalk to show them off!

We also enjoyed designing and creating our own T-shirts. We used fabric paints and pens to make our t-shirts our own and show off our personality. Our creations looked amazing!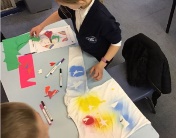 Pupils of the Week are JW for being an excellent role model all the time and RC for challenging themselves at home.
29th January 2021
This week in Year 2, we have taken lots of our learning outside. We were inspired by the snow at the weekend and decided to focus our learning on wintry scenes. We looked at some winter and snowflake poems and came up with some brilliant vocabulary using our senses. We used our outdoor areas to come up with words, using the snow to help us. We then went on a virtual school trip to a winter wonderland walk. We travelled by coach and even stopped off for a hot chocolate. We wrote some lovely setting descriptions about what the place was like, what we could see, hear, touch and smell and what we noticed around us.
In maths, we have been learning about statistics and data collection. We have learnt all about tally charts, pictograms and block diagrams. On Tuesday, the children at home used their daily walk to collect data to make and evaluate their own tally chart. They looked at different traffic, types of animals, parts of nature and lots of other great ideas. In school, we used our outdoor area to hunt for different bugs to tally, along with some other ideas. We also created block diagrams using Lego and other equipment.
In Science, we carried out the whole school science experiment where we investigated the question: Do taller people have bigger feet? First, we talked about ways that we could measure and find out. We went outside and drew around our shoes, comparing what they looked like. We then used metre sticks and rulers to measure each footprint and each others' heights.
In our class at school, we discovered that the tallest person had the biggest feet. At home, there were some very interesting results too.
Finally, in PE, we adapted some of our target throwing into challenges of our own. We challenged Miss Jacob to take part too! Luckily, it had warmed up lots by then.
Pupils of the Week are RS for excellent resilience online and DI for a really settled return to school.
22nd January 2021
It's been another lovely week of learning in Year 2, both in school and at home. The children have been very creative with their learning, using resources well. In English, we have looked at Samuel Pepys's diary. We discussed how this was an important historical source because it helps to know what happened in the Great Fire of London. The children produced some fantastic role plays as if they were there. I was very impressed with their acting skills and use of props! They then created some story maps to help them write their own diary entries, using some pictures to help.
During maths this week, we have explored and investigated doubles, multiples of 2 and odd and even numbers, looking at the relationship between them. We were also surprised to find out about Mrs Stewart's extra job as a baker- we don't know how she has time!
In science, we read the book 'Traction Man is Here' and helped him get ready to go underwater. He needed a waterproof diving outfit so, using materials around the house and at school, we investigated which materials would be effective and which ones wouldn't. We came up with some interesting results and we don't think paper would be a very good idea at all!
The children in school have created some wonderful artwork showing scenes from The Great Fire of London. We have also used our topic time to discover how London has changed from 1666 until now. Well done on another great week in school and at home.
Pupils of the Week are BP for enthusiasm online and LR for being an excellent role model.