What are we Learning?
5th March 2021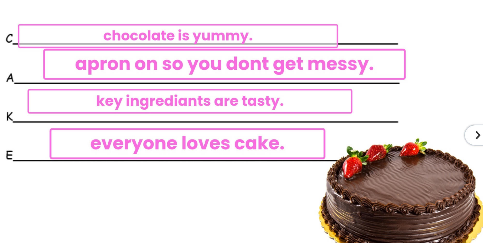 It has been another busy week in Year 1. We have been looking at poetry this week, we have learned about all different kinds of poems including acrostic, shape and performance poetry. We liked Michael Rosen's funny performance of chocolate cake and we made our own poems about different foods.
We started a new unit this week in Maths on measuring length and height. We've had lots of practical lessons to measure items around the classroom and at home, we've been comparing how tall, short and long different objects are.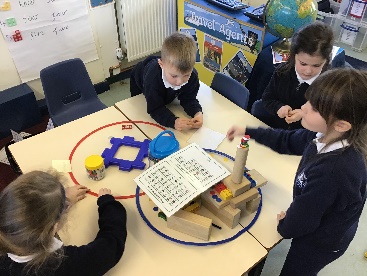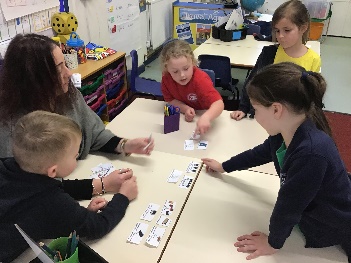 In our science lessons we have continued to learn about 'Materials'. This week, we used vent diagrams to sort the materials by their properties. We worked in groups and chose properties such as 'opaque, transparent, and waterproof' to sort objects. In class, we also did the big legal lesson learning about British Values like rules and laws.
Pupils of the week are FG for amazing writing and effort in class and AR at home for brilliant work in science and maths.
26th February 2021
This week in Year 1, we have been reading the story 'Handa's Surprise' by Eileen Browne. We've enjoyed learning about new tropical fruits such as pineapple and mango - we've even had a little fruit tasting! We described some of the fruits as 'sweet' and 'juicy'. In our English lessons we've been using adjectives and learning about using question marks.
We have continued to learn about place value this week, focusing on counting in 2s and 5s. We have used number squares to help us identify which numbers we say aloud when we count in 2s and 5s. We also found out that 10s numbers are included when we count both 2s and 5s! Have a look at some of the objects we used to help us count.
Year 1 have learned some tricky new worlds in our science lessons. We learned that 'opaque' means you can't see through something - like a sheet of paper. 'Transparent' means you can see through the material - like window glass. We've also begun our new unit 'Explorers' and are looking forward to learning about different explorers including polar explorers and space explorers.
This week's pupils of the week are CS for excellent writing and working hard online and EI for always trying her best and challenging herself! Well done both!
12th February 2021
It has been another exciting week in Year 1! We have continued to learn about instructions and written some of our own instructions on 'How to Catch a Monster'! We remembered to include a title, you will need, method and a top tip!
In Maths, we have continued to learn about place value with tricky numbers up to 50. We have been comparing objects up to 50 using tens frames and <, > & = symbols. We have challenged ourselves by solving some tricky words problems too!
Most importantly, this week we shared our topic projects for 'The Great Fire of London'. I was amazed with the wonderful work produced by our Y1 children! We had creative art projects, projects using technology and even role plays. Mrs Stewart was also very impressed with our projects and has enjoyed watching the videos you shared on Seesaw.
Our incredible project work, alongside being resilient learners means everyone in Year 1 is pupil of the week! Well done all!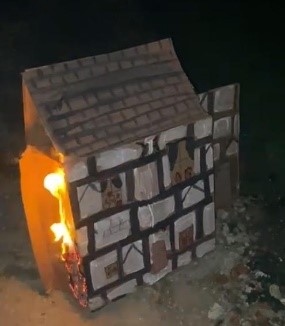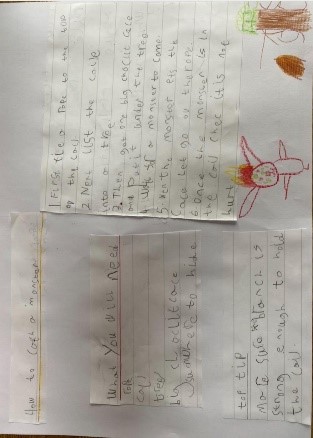 5th February 2021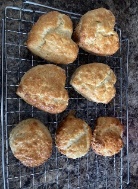 We've had a brilliant week in Year 1! We have begun our unit on instruction texts and had lots of fun looking at different kinds of instructions including crafts, recipes and science experiments. We made jam sandwiches in class and some of us at home did some very yummy baking using a recipe we looked at in school! Look at those delicious Little Cheese Scones.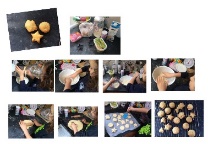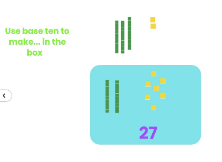 In Maths we've started to learn about place value understanding large numbers up to 50. We've used base ten and ten frames to help us count in tens and then count the left-over ones.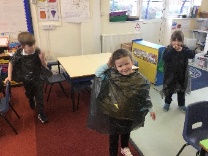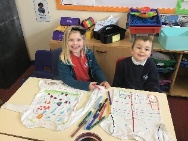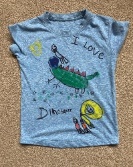 Year 1 have been enjoying Skills for Life/Children's Mental Health Week and learning how to express ourselves in different ways. We had a fashion show to show off our lovely t-shirt designs and had some fun dancing and decorating biscuits! What a great week!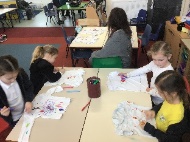 Pupils of the week are CFF for a great improvement with this spelling and cutting skills and MH for outstanding work in all her lessons.
29th January 2021
This week in Year 1 we have been reading 'The Day the Crayons Quit', we've really enjoyed reading all the crayons letters to Duncan and finding out why they're so angry! We've written some of our own amazing letters to Duncan from all different colour crayons. This week we've learned about letters, what they need to include and how to write one!
In Maths we have continued to practice our subtraction skills and developed our understanding of the relationship between adding and subtracting. We've used tens frames and part whole models to help us work out some challenging calculations and word problems.
We have also begun to learn about 'Materials' in our science lessons. Our online learners have spotted things in the home that are made of wood, plastic and metal. Sadly this week, we're also saying goodbye to one of our Y1 children, we will miss him very much and wish him lots of luck in his new school!
Our pupils of the week are CB for his fantastic efforts in his phonics lessons and GE for some amazing English work this week and trying super hard in lessons! Well done!
22nd January 2021
This week in Year 1 we have been reading the story 'The Way Back Home' by Oliver Jeffers. We've really enjoyed reading the story about a little boy that flies to space and gets stuck on the moon. We shared our opinions about whether the boy should stay on earth or go back to space to help the alien. We've also created some brilliant story maps to help us retell the story!
In Maths, we have been working on our subtraction skills using number lines and tracks, tens frames and part wholes to help us. We've solved some tricky word problems too! We can count back in ones and are working on counting back in bigger numbers.
We had an investigation in our science lesson, we found out whether 'The tallest people had the biggest feet'. Our children measured their feet and others with cubes, pasta and even some frazzles! We had so many different feet to measure at home and in school that we've found some different results!
Pupils of the Week are KS for amazing work in English and Maths, and EB for being such a resilient online learner! Well done girls!